Most Anticipated Movies of 2023 By Month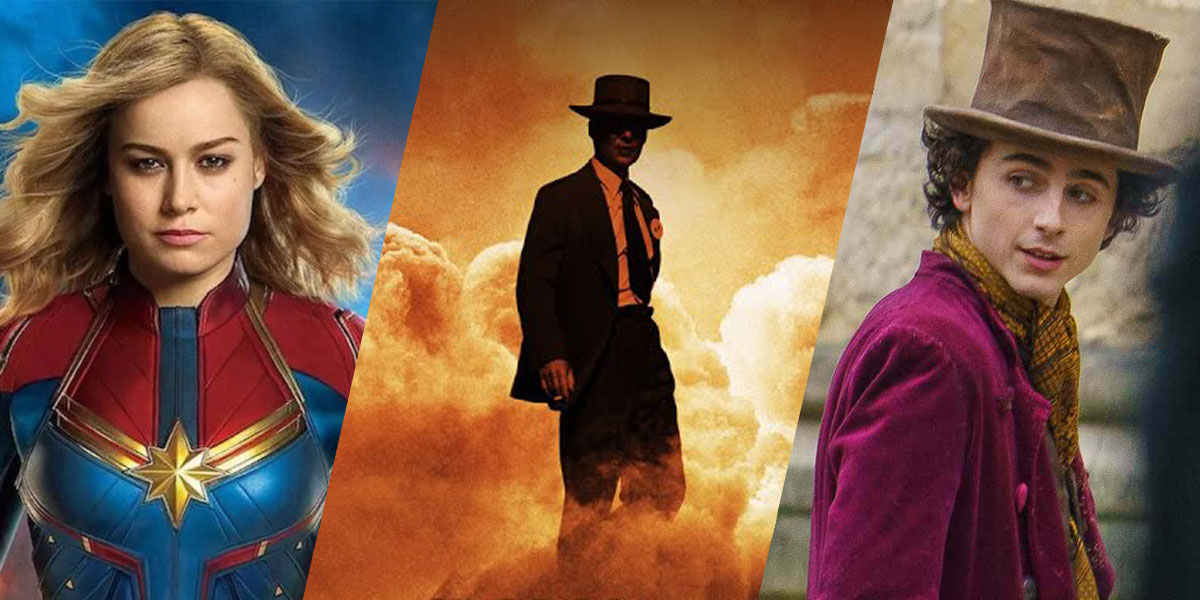 The Marvels, Oppenheimer, Wonka (Marvel, Universal, Warner Bros.)
What are the most anticipated movies of 2023? A list of all the best new releases and films coming out this year, divided by month!
It's time to look at what next year has to offer, with our list of the most anticipated movies of 2023! From great releases to watch in theaters and cinemas to lesser known films to stream from home, there are so many upcoming movies to look forward to next year, and we've collected them all in this list!
All of next year's most anticipated movies are divided by month and listed in order of release. We prioritized U.S. and global releases, but we've added U.K. dates where available, and at the end of each section you'll find a list of movies coming out in the U.K. each month too. We'll keep updating the list as new films are announced, so don't forget to add this page to your bookmarks!
The most anticipated movies of 2023: January | February | March | April | May | June | July | August | September | October | November | December
Last updated on: September 21, 2023
---
JANUARY 2023: MOST ANTICIPATED MOVIES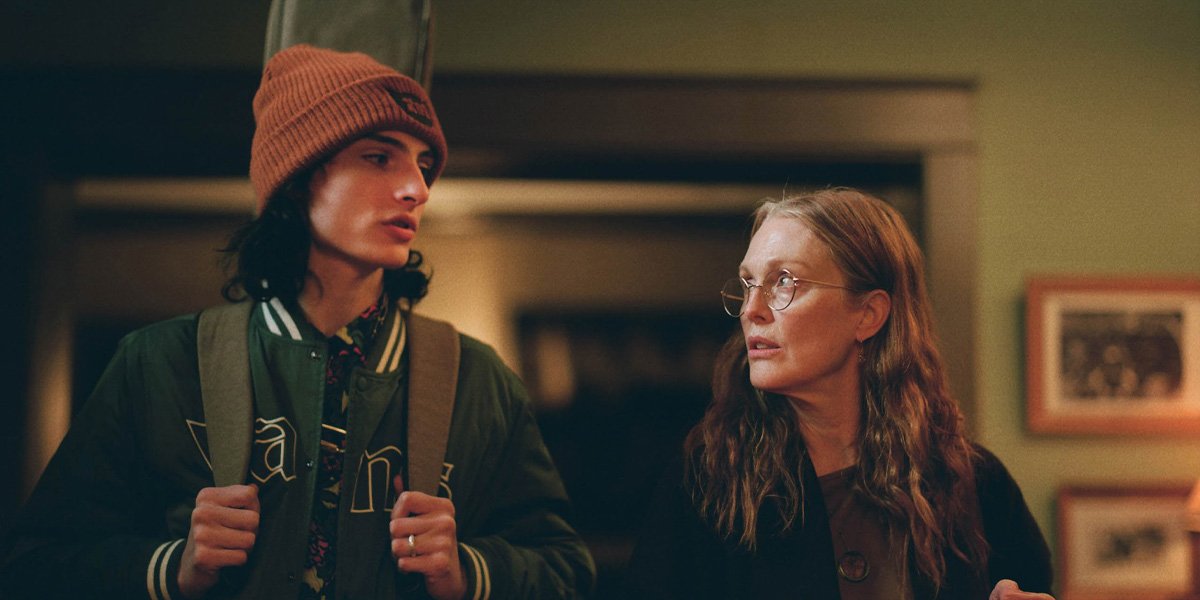 US & Global:
January 13: M3GAN, Saint Omer,
January 20: Missing, The Son, When You Finish Saving the World
January 27: Plane, Infinity Pool, Distant, One Fine Morning, Shotgun Wedding, Fear, You People
UK:
---
FEBRUARY 2023: MOST ANTICIPATED MOVIES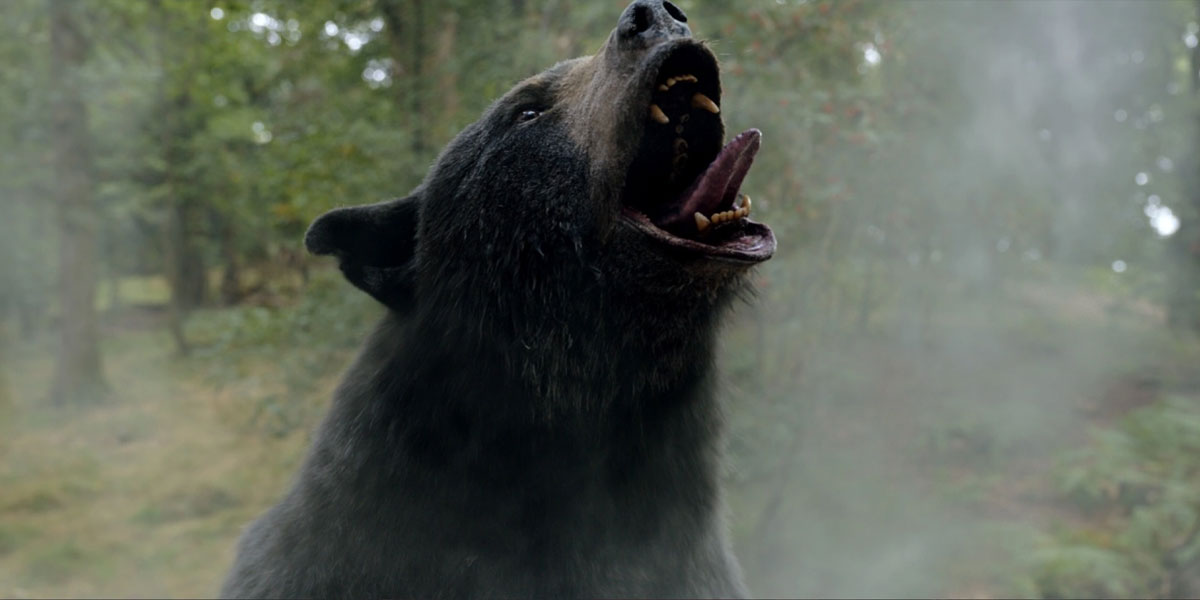 US & Global:
UK:
---
MARCH 2023: MOST ANTICIPATED MOVIES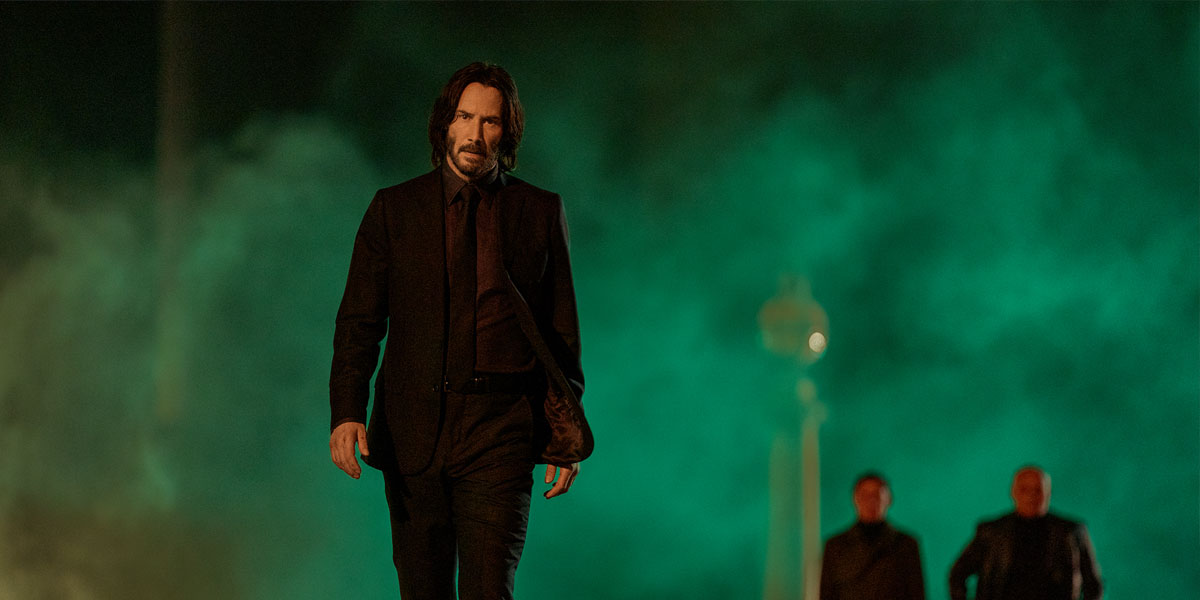 US & Global:
UK:
---
APRIL 2023: MOST ANTICIPATED MOVIES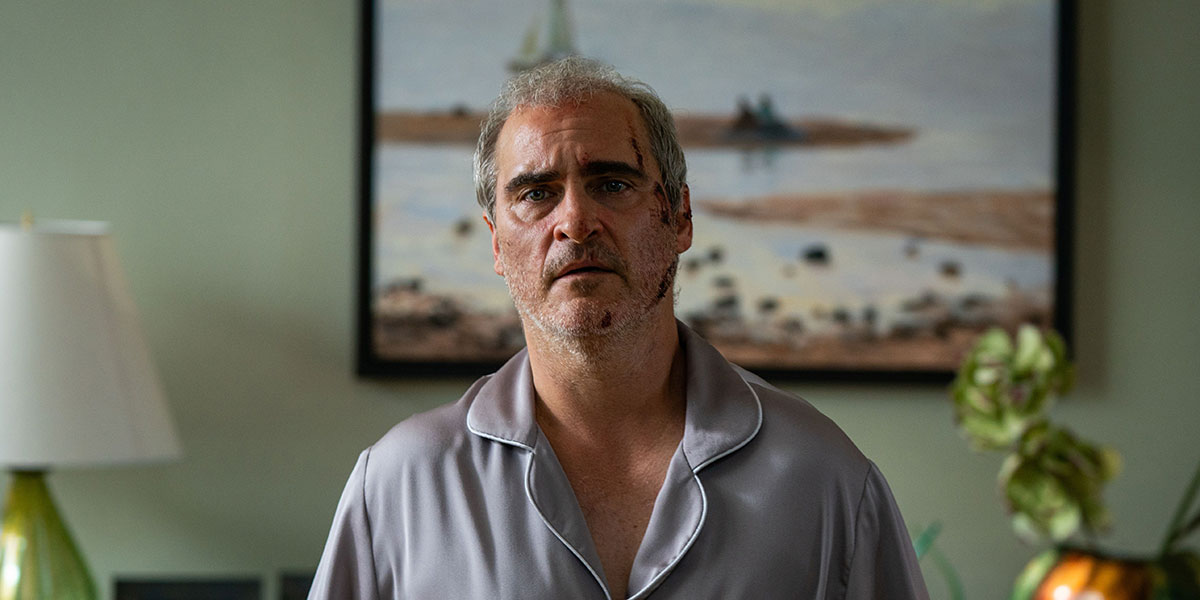 US & Global:
UK:
---
MAY 2023: MOST ANTICIPATED MOVIES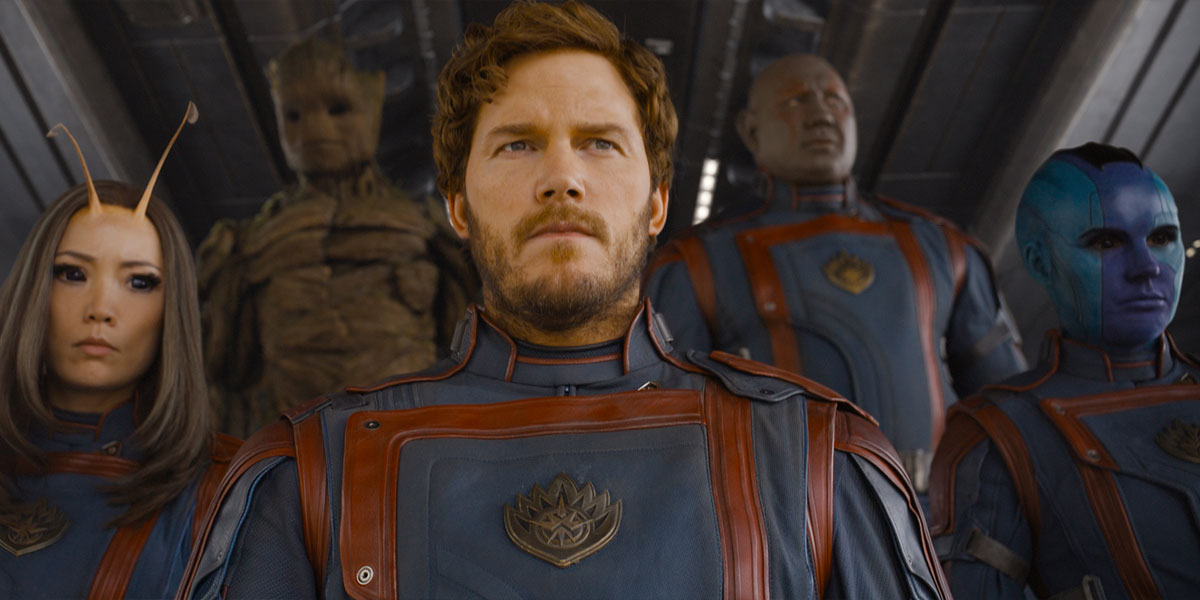 US & Global:
UK:
---
JUNE 2023: MOST ANTICIPATED MOVIES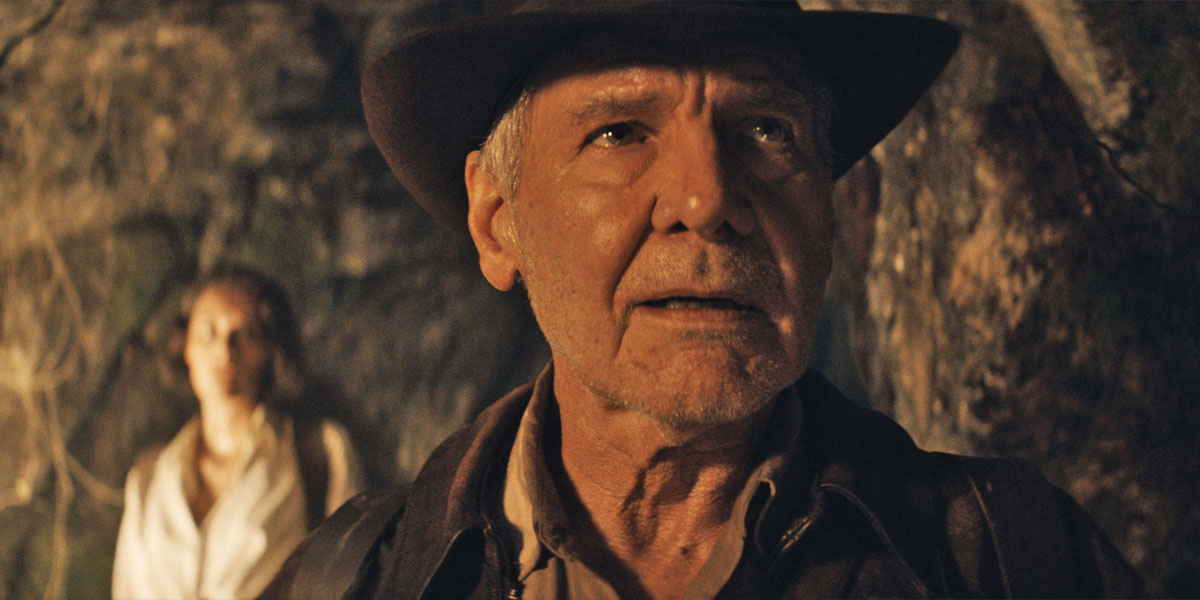 US & Global:
UK:
---
JULY 2023: MOST ANTICIPATED MOVIES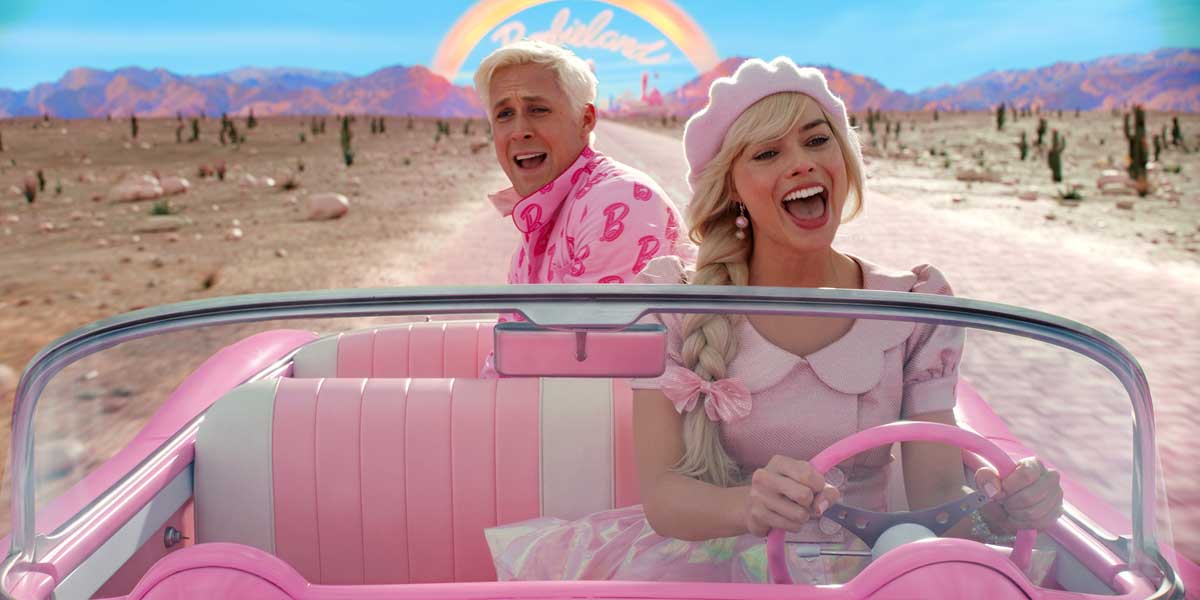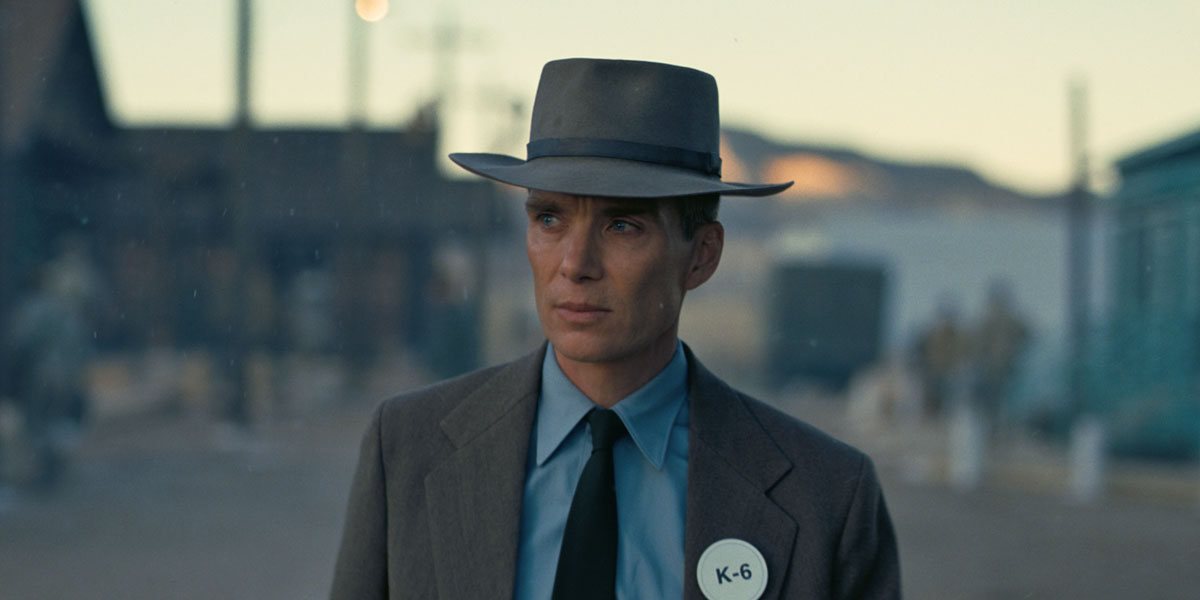 US & Global:
---
AUGUST 2023: MOST ANTICIPATED MOVIES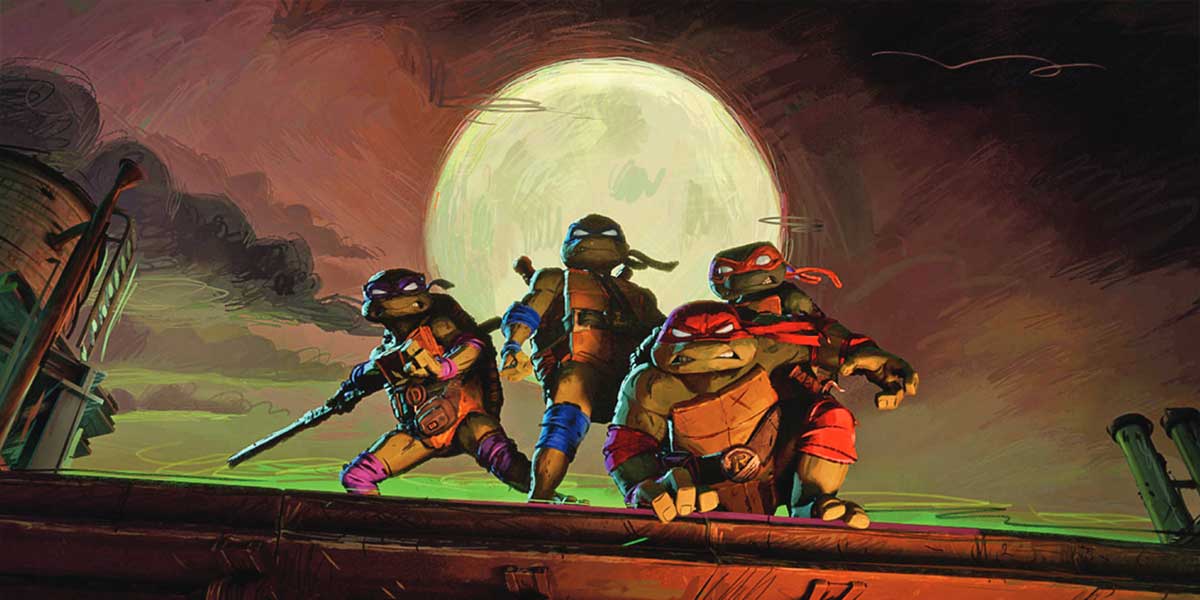 US & Global:
UK:
---
SEPTEMBER 2023: MOST ANTICIPATED MOVIES
EL CONDE
Director: Pablo Larraín
U.S. & U.K. Release: September 8 (limited)
Global Release: September 15 on Netflix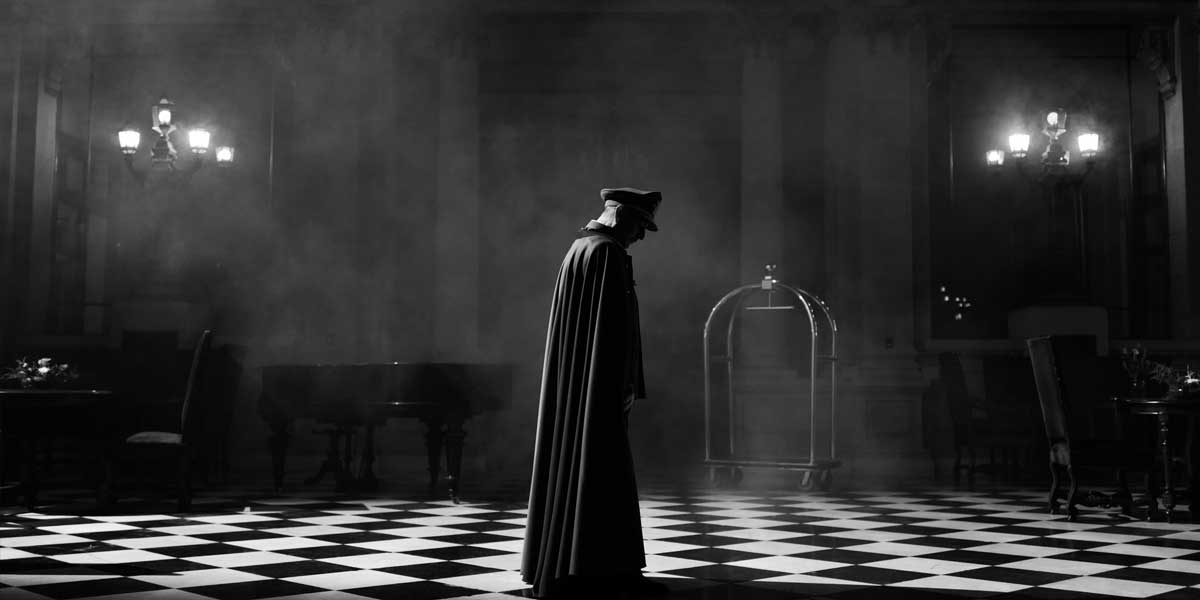 Official synopsis: El Conde is a dark comedy/horror that imagines a parallel universe inspired by the recent history of Chile. The film portrays Augusto Pinochet, a symbol of world fascism, as a vampire who lives hidden in a ruined mansion in the cold southern tip of the continent. Feeding his appetite for evil to sustain his existence. After two hundred and fifty years of life, Pinochet has decided to stop drinking blood and abandon the privilege of eternal life. He can no longer bear that the world remembers him as a thief. Despite the disappointing and opportunistic nature of his family, he finds new inspiration to continue living a life of vital and counterrevolutionary passion through an unexpected relationship.
---
THE NUN 2
Director: Michael Chaves
U.S. Release: September 8
U.K. Release: TBA
Read also: All Conjuring Universe Films Ranked From Worst to Best
Official synopsis: coming soon
---
MY BIG FAT GREEK WEDDING 3
Director: Nia Vardalos
Global Release: September 8
Official synopsis: From writer and director Nia Vardalos, the worldwide phenomenon My Big Fat Greek Wedding is coming back to cinemas with a brand-new adventure. Join the Portokalos family as they travel to a family reunion in Greece for a heartwarming and hilarious trip full of love, twists and turns. Opa!
---
A HAUNTING IN VENICE
Director: Kenneth Branagh
Global Release: September 15
Official synopsis: In post-World War II Venice, Poirot, now retired and living in his own exile, reluctantly attends a seance. But when one of the guests is murdered, it is up to the former detective to once again uncover the killer. Based upon "Hallow'een Party" by Agatha Christie.
---
CASSANDRO
Director: Roger Ross Williams
U.S. Release: September 15 (limited)
Global Release: September 22 on Prime Video
Official synopsis: When Saúl Armendáriz (Gael García Bernal) starts competing in the macho world of Mexican Lucha Libre wrestling, he's always cast as the runt. After he meets Sabrina (Roberta Colindrez), Saúl gains not only a professional trainer but also a friend who helps him create a new character in the ring. Together they debut 'Cassandro,' a radical subversion of Lucha Libre's stereotypical role known as the Exótico. Flamboyant and powerful, Cassandro turns lucha on its head. But Cassandro also upends Saúl's own life, throwing into tumult his relationships with his mother Yocasta, his secret lover Gerardo, and his absent father Eduardo.
---
DUMB MONEY
Director: Craig Gillespie
Global Release: September 22
Official synopsis: Dumb Money is the ultimate David vs. Goliath tale, based on the insane true story of everyday people who flipped the script on Wall Street and got rich by turning GameStop (yes, the mall videogame store) into the world's hottest company. In the middle of everything is regular guy Keith Gill (Paul Dano), who starts it all by sinking his life savings into the stock and posting about it. When his social posts start blowing up, so does his life and the lives of everyone following him. As a stock tip becomes a movement, everyone gets rich – until the billionaires fight back, and both sides find their worlds turned upside down.
---
EXPEND4BLES
Director: Scott Waugh
Global Release: September 22
Official synopsis: A new generation of stars join the world's top action stars for an adrenaline-fueled adventure in Expend4bles. Reuniting as the team of elite mercenaries, Jason Statham, Dolph Lundgren, Randy Couture, and Sylvester Stallone are joined for the first time by Curtis "50 Cent" Jackson, Megan Fox, Tony Jaa, Iko Uwais, Jacob Scipio, Levy Tran, and Andy Garcia. Armed with every weapon they can get their hands on and the skills to use them, The Expendables are the world's last line of defense and the team that gets called when all other options are off the table. But new team members with new styles and tactics are going to give "new blood" a whole new meaning.
---
IT LIVES INSIDE
Director: Bishal Dutta
U.S. Release: September 22
Official synopsis: Sam is desperate to fit in at school, rejecting her Indian culture and family to be like everyone else. When a mythological demonic spirit latches onto her former best friend, she must come to terms with her heritage in order to defeat it.
---
STOP MAKING SENSE (RESTORED)
Director: Jonathan Demme
U.S. Release: September 22 in Imax, September 29 in theaters nationwide
U.K. Release: September 29
Official synopsis: The greatest concert film of all time, Stop Making Sense brings to the screen Talking Heads at Hollywood's Pantages Theater in December 1983: David Byrne, Tina Weymouth, Chris Frantz, and Jerry Harrison, alongside an ecstatic ensemble of supporting musicians. Renowned filmmaker Jonathan Demme (Silence of the Lambs) captures the band at their exhilarating best, in this new and complete restoration for the film's 40th anniversary.
---
THE CREATOR
Director: Gareth Edwards
Global Release: September 29
Official synopsis: Amidst a future war between the human race and the forces of artificial intelligence, Joshua (Washington), a hardened ex-special forces agent grieving the disappearance of his wife (Chan), is recruited to hunt down and kill the Creator, the elusive architect of advanced AI who has developed a mysterious weapon with the power to end the war… and mankind itself. Joshua and his team of elite operatives journey across enemy lines, into the dark heart of AI-occupied territory… only to discover the world-ending weapon he's been instructed to destroy is an AI in the form of a young child.
---
SAW X
Director: Kevin Greutert
Global Release: September 29
Official synopsis: John Kramer (Tobin Bell) is back. The most disturbing installment of the Saw franchise yet explores the untold chapter of Jigsaw's most personal game. Set between the events of Saw I and II, a sick and desperate John travels to Mexico for a risky and experimental medical procedure in hopes of a miracle cure for his cancer – only to discover the entire operation is a scam to defraud the most vulnerable. Armed with a newfound purpose, the infamous serial killer returns to his work, turning the tables on the con artists in his signature visceral way through devious, deranged, and ingenious traps.
---
SEPTEMBER 2023: MORE ANTICIPATED MOVIES
US & Global:
UK & Ireland:
---
OCTOBER 2023: MOST ANTICIPATED MOVIES
FOE
Director: Garth Davis
U.S. Release: October 6
Canadian Release: October 13
Australian Release: October 19
U.K. & Irish Release: October 20
Official synopsis: Academy Award nominees Saoirse Ronan and Paul Mescal star in Foe, a haunting exploration of marriage and identity set in an uncertain world. Hen and Junior farm a secluded piece of land that has been in Junior's family for generations, but their quiet life is thrown into turmoil when an uninvited stranger (Aaron Pierre) shows up at their door with a startling proposal. Based on best-selling author Iain Reid's novel, directed by Garth Davis, and co-written by Davis and Reid, Foe's mesmerizing imagery and persistent questions about the nature of humanity (and artificial humanity) bring the not-too-distant future to luminous life.
---
THE EXORCIST: BELIEVER
Director: David Gordon Green
Global Release: October 13
Official synopsis: ince the death of his pregnant wife in a Haitian earthquake 12 years ago, Victor Fielding (Tony winner and Oscar® nominee Leslie Odom, Jr.; One Night in Miami, Hamilton) has raised their daughter, Angela (Lidya Jewett, Good Girls) on his own.
But when Angela and her friend Katherine (newcomer Olivia Marcum), disappear in the woods, only to return three days later with no memory of what happened to them, it unleashes a chain of events that will force Victor to confront the nadir of evil and, in his terror and desperation, seek out the only person alive who has witnessed anything like it before: Chris MacNeil.
---
KILLERS OF THE FLOWER MOON
Director: Martin Scorsese
U.S. Release: October 6 (limited), October 20 (nationwide)
Global Release: in theaters October 20, then on Apple TV+
Official synopsis: When oil is discovered in 1920s Oklahoma under Osage Nation land, the Osage people are murdered one by one—until the FBI steps in to unravel the mystery.
---
THE HOLDOVERS (LIMITED)
Director: Jesse V Johnson
U.S. Release: October 27 (limited), November 3 (nationwide)
U.K. Release: January 19, 2024
Official synopsis: From acclaimed director Alexander Payne, THE HOLDOVERS follows a curmudgeonly instructor (Paul Giamatti) at a New England prep school who is forced to remain on campus during Christmas break to babysit the handful of students with nowhere to go. Eventually he forms an unlikely bond with one of them — a damaged, brainy troublemaker (newcomer Dominic Sessa) — and with the school's head cook, who has just lost a son in Vietnam (Da'Vine Joy Randolph).
---
OCTOBER 2023: MORE ANTICIPATED MOVIES
US & Global:
True Love: October 6
Pain Hustlers: October 27
---
NOVEMBER 2023: MOST ANTICIPATED MOVIES
PRISCILLA
Director: Sofia Coppola
U.S. Release: November 3
U.K. Release: December 26 (limited), January 1 (nationwide)
Official synopsis: When teenage Priscilla Beaulieu meets Elvis Presley at a party, the man who is already a meteoric rock-and-roll superstar becomes someone entirely unexpected in private moments: a thrilling crush, an ally in loneliness, a vulnerable best friend. Through Priscilla's eyes, Sofia Coppola tells the unseen side of a great American myth in Elvis and Priscilla's long courtship and turbulent marriage, from a German army base to his dream-world estate at Graceland, in this deeply felt and ravishingly detailed portrait of love, fantasy, and fame.
---
THE KILLER
Director: David Fincher
Global Release: November 10 on Netflix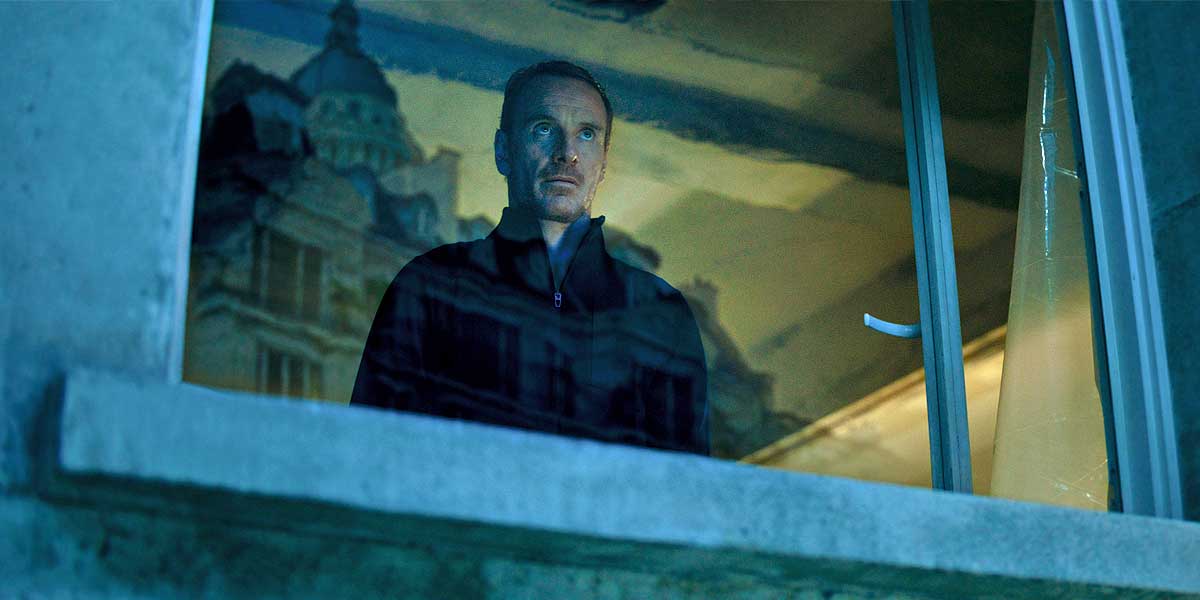 Official synopsis: After its world premiere at the 2023 Venice Film Festival, David Fincher's highly anticipated new movie The Killer will be out globally on Netflix from November 10, 2023. The film is based on a French graphic novel, and Michael Fassbender is the titular killer – a man on a dangerous international mission that may or may not be personal.
---
THE MARVELS
Director: Nia DaCosta
Global Release: November 10
Official synopsis: In Marvel Studios' "The Marvels," Carol Danvers aka Captain Marvel has reclaimed her identity from the tyrannical Kree and taken revenge on the Supreme Intelligence. But unintended consequences see Carol shouldering the burden of a destabilized universe. When her duties send her to an anomalous wormhole linked to a Kree revolutionary, her powers become entangled with that of Jersey City super-fan Kamala Khan, aka Ms. Marvel, and Carol's estranged niece, now S.A.B.E.R. astronaut Captain Monica Rambeau. Together, this unlikely trio must team up and learn to work in concert to save the universe as "The Marvels."
---
FALLEN LEAVES
Director: Aki Kaurismäki
U.S. Release: November 17
U.K. Release: December 1
Official synopsis: FALLEN LEAVES tells the story of two lonely people (Alma Pöysti and Jussi Vatanen) who meet each other by chance in the Helsinki night and try to find the first, only, and ultimate love of their lives.Their path towards this honorable goal is clouded by the man's alcoholism, lost phone numbers, not knowing each other's names or addresses, and life's general tendency to place obstacles in the way of those seeking their happiness.This gentle tragicomedy, previously thought to be lost, is the fourth part of Aki Kaurismäki's working-class trilogy.
---
THE HUNGER GAMES: THE BALLAD OF SONGBIRDS AND SNAKES
Director: Francis Lawrence
Global Release: November 17
Official synopsis: Years before he would become the tyrannical President of Panem, 18-year-old Coriolanus Snow (Tom Blyth) is the last hope for his fading lineage, a once-proud family that has fallen from grace in a post-war Capitol. With the 10th annual Hunger Games fast approaching, the young Snow is alarmed when he is assigned to mentor Lucy Gray Baird (Rachel Zegler), the girl tribute from impoverished District 12. But, after Lucy Gray commands all of Panem's attention by defiantly singing during the reaping ceremony, Snow thinks he might be able to turn the odds in their favor. Uniting their instincts for showmanship and newfound political savvy, Snow and Lucy Gray's race against time to survive will ultimately reveal who is a songbird, and who is a snake.
---
NEXT GOAL WINS
Director: Taika Waititi
U.S. Release: November 17, 2023
U.K. Release: December 29, 2023
Official synopsis: Directed by Academy Award Winner Taika Waititi (Jojo Rabbit, Thor: Ragnarok), NEXT GOAL WINS follows the American Samoa soccer team, infamous for their brutal 31-0 FIFA loss in 2001. With the World Cup Qualifiers approaching, the team hires down-on-his-luck, maverick coach Thomas Rongen (Michael Fassbender) hoping he will turn the world's worst soccer team around in this heartfelt underdog comedy.
---
THANKSGIVING
Director: Eli Roth
Global Release: November 17
Official synopsis: After a Black Friday riot ends in tragedy, a mysterious Thanksgiving-inspired killer terrorizes Plymouth, Massachusetts – the birthplace of the infamous holiday.
---
NAPOLEON
Director: Ridley Scott
U.S. Release: November 22
Global Release: later this year, on Apple TV+ – watch Napoleon!
Official synopsis: Directed by Scott from a screenplay by David Scarpa, "Napoleon" stars Joaquin Phoenix as the French emperor and military leader. The film is an original and personal look at Napoleon's origins and his swift, ruthless climb to emperor, viewed through the prism of his addictive and often volatile relationship with his wife and one true love, Josephine, played by Vanessa Kirby. The film captures Napoleon's famous battles, relentless ambition and astounding strategic mind as an extraordinary military leader and war visionary. An Apple Studios production in conjunction with Scott Free Productions, "Napoleon" is produced by Scott, Kevin Walsh, Mark Huffam and Phoenix, with Michael Pruss and Aidan Elliott serving as executive producers.
---
SALTBURN
Director: Emerald Fennell
U.S. Release: November 24
Official synopsis: Academy Award winning filmmaker Emerald Fennell (Promising Young Woman) brings us a beautifully wicked tale of privilege and desire. Struggling to find his place at Oxford University, student Oliver Quick (Barry Keoghan) finds himself drawn into the world of the charming and aristocratic Felix Catton (Jacob Elordi), who invites him to Saltburn, his eccentric family's sprawling estate, for a summer never to be forgotten.
---
NOVEMBER 2023: MORE ANTICIPATED MOVIES
US & Global:
---
DECEMBER 2023: MOST ANTICIPATED MOVIES
THE BIKERIDERS
Director: Jeff Nichols
U.S. Release: December 1
Official synopsis: The Bikeriders is a furious drama following the rise of a fictional 1960s Midwestern motorcycle club through the lives of its members. Inspired by Danny Lyon's iconic book of photography, the film immerses you in the look, feel, and sounds of the bare-knuckled, grease-covered subculture of '60s motorcycle riders.
---
EILEEN
Director: William Oldroyd
U.S. Release: December 1 limited, December 9 nationwide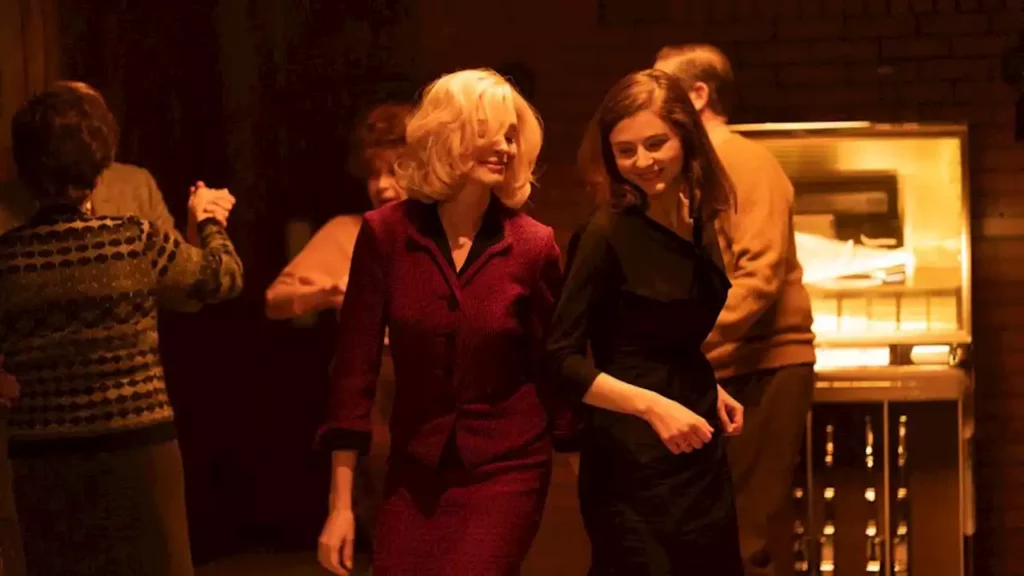 Official synopsis: Eileen is set during a bitter 1964 Massachusetts winter. Young secretary Eileen becomes enchanted by the glamorous counselor at the prison where she works. Their budding friendship takes a twisted turn when Rebecca reveals a dark secret – throwing Eileen onto a sinister path.
---
POOR THINGS
Director: Yorgos Lanthimos
Global Release: December 8
Official synopsis: The incredible tale and fantastical evolution of Bella Baxter (Emma Stone), a young woman brought back to life by the brilliant and unorthodox scientist Dr. Godwin Baxter (Willem Dafoe). Under Baxter's protection, Bella is eager to learn. Hungry for the worldliness she is lacking, Bella runs off with Duncan Wedderburn (Mark Ruffalo), a slick and debauched lawyer, on a whirlwind adventure across the continents. Free from the prejudices of her times, Bella grows steadfast in her purpose to stand for equality and liberation.
---
WONKA
Director: Paul King
Global Release: December 15
Official synopsis: Based on the extraordinary character at the center of Charlie and the Chocolate Factory, Roald Dahl's most iconic children's book and one of the best-selling children's books of all time, "Wonka" tells the wondrous story of how the world's greatest inventor, magician and chocolate-maker became the beloved Willy Wonka we know today.
---
ALL OF US STRANGERS
Director: Andrew Haigh
U.S. Release: December 22
U.K. Release: January 26
Official synopsis: One night in his near-empty tower block in contemporary London, Adam (Andrew Scott) has a chance encounter with a mysterious neighbor Harry (Paul Mescal), which punctures the rhythm of his everyday life. As a relationship develops between them, Adam is preoccupied with memories of the past and finds himself drawn back to the suburban town where he grew up, and the childhood home where his parents (Claire Foy and Jamie Bell), appear to be living, just as they were on the day they died, 30 years before.
---
MIGRATION
Director: Benjamin Renner
U.S. Release: December 22
U.K. Release: February 2, 2024
Official synopsis: This holiday season, Illumination, creators of the blockbuster Minions, Despicable Me, Sing and The Secret Life of Pets comedies, invites you to take flight into the thrill of the unknown with a funny, feathered family vacation like no other in the action-packed new original comedy, Migration.
---
FERRARI
Director: Michael Mann
U.S. Release: December 25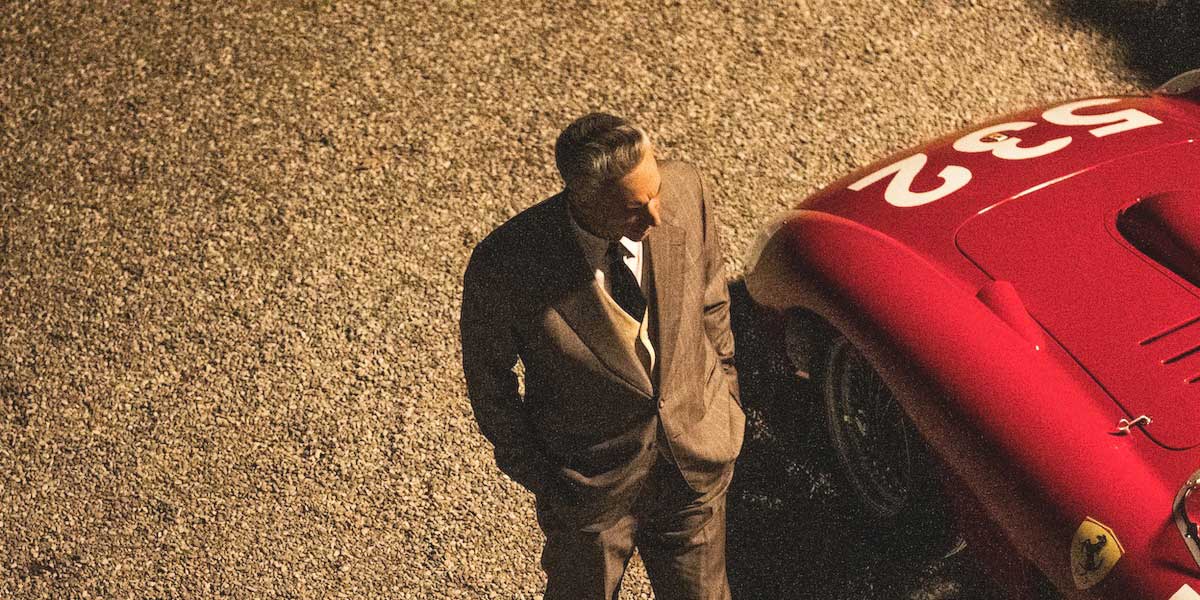 Official synopsis: It is the summer of 1957. Behind the spectacle of Formula 1, ex-racer Enzo Ferrari is in crisis. Bankruptcy threatens the factory he and his wife, Laura built from nothing ten years earlier. Their volatile marriage has been battered by the loss of their son, Dino a year earlier. Ferrari struggles to acknowledge his son Piero with Lina Lardi. Meanwhile, his drivers' passion to win pushes them to the edge as they launch into the treacherous 1,000-mile race across Italy, the Mille Miglia.
---
DECEMBER 2023: MORE ANTICIPATED MOVIES
US & Global:
Leave the World Behind: December 10
Rebel Moon: Part One: December 22