The Most Anticipated Movies of 2023 (By Month)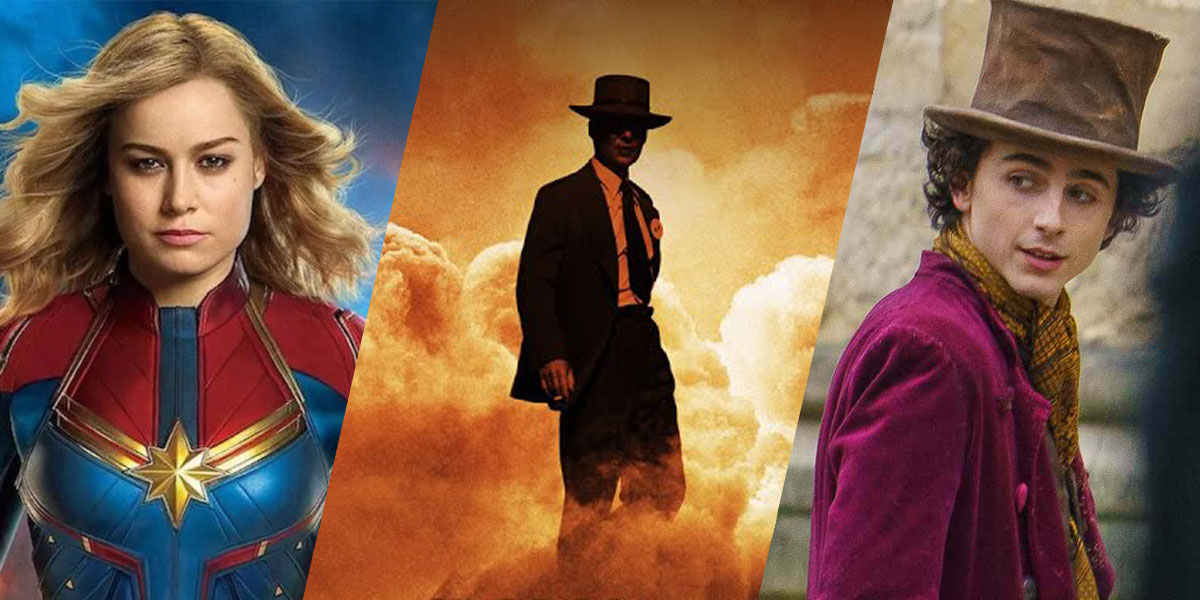 The Marvels, Oppenheimer, Wonka (Marvel, Universal, Warner Bros.)
What are the most anticipated movies of 2023? Discover all the best new releases and films coming out next year, divided by month!
It's time to look at what next year has to offer, with our list of the most anticipated movies of 2023! From great theatrical releases to lesser known films to stream from home, there are so many upcoming movies to look forward to next year, and we've collected them all in this list!
All of next year's most ancitipated movies are divided by month and listed in order of release. We prioritized U.S. and global releases, but we've added U.K. dates where available, and at the end of each section you'll find a list of films coming out in the U.K. each month too. We'll keep updating the list as new movies are announced, so don't forget to add this page to your bookmarks!
The most anticipated movies of 2023: January | February | March | April | May | June | July | August | September | October | November | December
Last updated on: February 2, 2023
---
JANUARY 2023: MOST ANTICIPATED MOVIES
US & Global:
January 13: M3GAN, Saint Omer,
January 20: Missing, The Son, When You Finish Saving the World 20
January 27: Plane, Infinity Pool, Distant, One Fine Morning, Shotgun Wedding, Fear, You People
UK:
---
FEBRUARY 2023: MOST ANTICIPATED MOVIES
KNOCK AT THE CABIN
Director: M. Night Shyamalan
Global Release: February 3
Official synopsis: While vacationing at a remote cabin, a young girl and her parents are taken hostage by four armed strangers who demand that the family make an unthinkable choice to avert the apocalypse. With limited access to the outside world, the family must decide what they believe before all is lost.
---
MAGIC MIKE'S LAST DANCE
Director: Steven Soderbergh
Global Release: February 8
Official synopsis: "Magic" Mike Lane (Tatum) takes to the stage again after a lengthy hiatus, following a business deal that went bust, leaving him broke and taking bartender gigs in Florida. For what he hopes will be one last hurrah, Mike heads to London with a wealthy socialite (Hayek Pinault) who lures him with an offer he can't refuse… and an agenda all her own. With everything on the line, once Mike discovers what she truly has in mind, will he—and the roster of hot new dancers he'll have to whip into shape—be able to pull it off?
---
OF AN AGE
Director: Goran Stolevski
U.S. Release: February 10
Official synopsis: OF AN AGE is set in the summer of 1999 as a 17-year-old Serbian born, Australian amateur ballroom dancer experiences an unexpected and intense 24-hour romance with a friend's older brother.
---
SHARPER
Director: Benjamin Caron
U.S. Release: February 10 in select theaters
Global Release: February 17 on Apple TV+
Official synopsis: SHARPER, noun. /shärp-er/ A cheat, one who lives by their wits. Sharper unfolds within the secrets of New York City, from the penthouses of Fifth Avenue to the shadowy corners of Queens. Motivations are suspect and expectations are turned upside down when nothing is as it seems.
---
ANT-MAN & THE WASP: QUANTUMANIA
Director: Peyton Reed
Global Release: February 17
Official synopsis: Scott Lang and Hope Van Dyne, along with Hank Pym and Janet Van Dyne, explore the Quantum Realm, where they interact with strange creatures and embark on an adventure that goes beyond the limits of what they thought was possible.
---
COCAINE BEAR
Director: Elizabeth Banks
Global Release: February 24
Official synopsis: Inspired by the 1985 true story of a drug runner's plane crash, missing cocaine, and the black bear that ate it, this wild dark comedy finds an oddball group of cops, criminals, tourists and teens converging in a Georgia forest where a 500- pound apex predator has ingested a staggering amount of cocaine and gone on a coke-fueled rampage for more blow … and blood.
---
JESUS REVOLUTION
Director: Jon Erwin
U.S. Release: February 24
U.K. Release: TBA
Official synopsis: Set in the 1970s, young Greg Laurie (Joel Courtney) is searching for all the right things in all the wrong places: until he meets Lonnie Frisbee (Jonathan Roumie), a charismatic hippie-street-preacher. Together with the help of Pastor Chuck Smith (Kelsey Grammer), they open the doors of Smith's languishing church to an unexpected revival of radical, newfound love, leading to what TIME dubbed a "Jesus Revolution." Based on a true story.
---
FEBRUARY 2023: MORE ANTICIPATED MOVIES
US & Global:
UK:
---
MARCH 2023: MOST ANTICIPATED MOVIES
CREED III
Director: Michael B. Jordan
Global Release: March 3
Official synopsis: After dominating the boxing world, Adonis Creed (Michael B. Jordan) has been thriving in both his career and family life. When a childhood friend and former boxing prodigy, Damian (Jonathan Majors), resurfaces after serving a long sentence in prison, he is eager to prove that he deserves his shot in the ring. The face off between former friends is more than just a fight. To settle the score, Adonis must put his future on the line to battle Damian – a fighter who has nothing to lose.
---
65
Directors: Scott Beck & Bryan Woods
U.S. Release: March 10
U.K. Release: TBA
Official synopsis: After a catastrophic crash on an unknown planet, pilot Mills (Adam Driver) quickly discovers he's actually stranded on Earth…65 million years ago. Now, with only one chance at rescue, Mills and the only other survivor, Koa (Ariana Greenblatt), must make their way across an unknown terrain riddled with dangerous prehistoric creatures in an epic fight to survive. From the writers of A Quiet Place and producer Sam Raimi comes 65, a sci-fi thriller starring Adam Driver, Ariana Greenblatt, and Chloe Coleman. Written and directed by Scott Beck & Bryan Woods and produced by Sam Raimi, Deborah Liebling and Zainab Azizi. Also produced by Scott Beck and Bryan Woods.
---
CHAMPIONS
Director: Bobby Farrelly
U.S. Release: March 10
U.K. Release: TBA
Official synopsis: Woody Harrelson stars in the hilarious and heartwarming story of a former minor-league basketball coach who, after a series of missteps, is ordered by the court to manage a team of players with intellectual disabilities. He soon realizes that despite his doubts, together, this team can go further than they ever imagined. Champions is coming to theaters March 24, 2023.
---
SCREAM VI
Directors: Matt Bettinelli-Olpin & Tyler Gillett
U.S. Release: March 10
U.K. Release: March 31
Official synopsis: The four survivors of the Ghostface killings leave Woodsboro behind and start a fresh chapter in New York City.
---
JOHN WICK: CHAPTER 4
Director: Chad Stahelski
Global Release: March 24
Official synopsis: John Wick (Keanu Reeves) uncovers a path to defeating The High Table. But before he can earn his freedom, Wick must face off against a new enemy with powerful alliances across the globe and forces that turn old friends into foes.
---
DUNGEONS & DRAGONS: HONOR AMONG THIEVES
Directors: Francis Daley & Jonathan Goldstein
Global Release: March 31
Official synopsis: A charming thief and a band of unlikely adventurers undertake an epic heist to retrieve a lost relic, but things go dangerously awry when they run afoul of the wrong people. Dungeons & Dragons: Honor Among Thieves brings the rich world and playful spirit of the legendary roleplaying game to the big screen in a hilarious and action-packed adventure.
---
SPINNING GOLD
Director: Timothy Scott Bogart
U.S. Release: March 31
Official synopsis: What do Donna Summer, Parliament, Gladys Knight, The Isley Brothers, The Village People, and Bill Withers all have in common with the rock band KISS? They all rose to their musical heights under the watchful ear of the music industry's most colorful and brilliant music producer, Neil Bogart, founder of Casablanca Records, the most successful independent record company of all time. Along with a ragtag team of young music lovers, Neil and Casablanca Records would rewrite history and change the music industry forever.
---
MARCH 2023: MORE ANTICIPATED MOVIES
US & Global:
UK:
---
APRIL 2023: MOST ANTICIPATED MOVIES
CHEVALIER
Director: Stephen Williams
Global Release: April 7
Official synopsis: Inspired by the incredible true story of composer Joseph Bologne, Chevalier de Saint-Georges. The illegitimate son of an African slave and a French plantation owner, Bologne (Kelvin Harrison Jr. in a tour de force performance) rises to improbable heights in French society as a celebrated violinist-composer and fencer, complete with an ill-fated love affair and a falling out with Marie Antoinette (Lucy Boynton) and her court.
---
THE SUPER MARIO BROS MOVIE
Directors: Aaron Horvath & Michael Jelenic
U.S. Release: April 7
U.K. Release: March 31
Official synopsis: A plumber named Mario travels through an underground labyrinth with his brother, Luigi, trying to save a captured princess.
---
RENFIELD
Directors: Chris McKay
Global Release: April 14
Official synopsis: In this modern monster tale of Dracula's loyal servant, Nicholas Hoult (Mad Max: Fury Road, X-Men franchise) stars as Renfield, the tortured aide to history's most narcissistic boss, Dracula (Oscar® winner Nicolas Cage). Renfield is forced to procure his master's prey and do his every bidding, no matter how debased. But now, after centuries of servitude, Renfield is ready to see if there's a life outside the shadow of The Prince of Darkness. If only he can figure out how to end his codependency.
---
BEAU IS AFRAID
Director: Ari Aster
U.S. Release: April 21
U.K. Release: TBA
Official synopsis: A paranoid man who embarks on an epic odyssey to get home to his mother. More here.
---
GUY RITCHIE'S THE COVENANT
Director: Guy Ritchie
U.S. Release: April 21
U.K. Release: TBA
Official synopsis: Guy Ritchie's The Covenant follows US Army Sergeant John Kinley (Jake Gyllenhaal) and Afghan interpreter Ahmed (Dar Salim). After an ambush, Ahmed goes to Herculean lengths to save Kinley's life. When Kinley learns that Ahmed and his family were not given safe passage to America as promised, he must repay his debt by returning to the war zone to retrieve them before the Taliban hunts them down first.
---
ARE YOU THERE GOD? IT'S ME, MARGARET.
Director: Kelly Fremon Craig
Global Release: April 28
Official synopsis: For over fifty years, Judy Blume's classic and groundbreaking novel Are You There God? It's Me, Margaret. has impacted generations with its timeless coming of age story, insightful humor, and candid exploration of life's biggest questions. In Lionsgate's big-screen adaptation, 11-year-old Margaret (Abby Ryder Fortson) is uprooted from her life in New York City for the suburbs of New Jersey, going through the messy and tumultuous throes of puberty with new friends in a new school. She relies on her mother, Barbara (Rachel McAdams), who is also struggling to adjust to life outside the big city, and her adoring grandmother, Sylvia (Kathy Bates), who isn't happy they moved away and likes to remind them every chance she gets.
---
BIG GEORGE FOREMAN: THE MIRACULOUS STORY OF THE ONCE AND FUTURE HEAVYWEIGHT CHAMPION OF THE WORLD
Director: George Tillman Jr.
Global Release: April 28
Official synopsis: Big George Foreman: The Miraculous Story of the Once and Future Heavyweight Champion of the World is based on the remarkable true story of one of the greatest comebacks of all time and the transformational power of second chances. Fueled by an impoverished childhood, Foreman channeled his anger into becoming an Olympic Gold medalist and World Heavyweight Champion, followed by a near-death experience that took him from the boxing ring to the pulpit. But when he sees his community struggling spiritually and financially, Foreman returns to the ring and makes history by reclaiming his title, becoming the oldest and most improbable World Heavyweight Boxing Champion ever.
---
POLITE SOCIETY
Director: Nida Manzoor
U.S. Release: April 28
U.K. Release: April 7
Official synopsis: A merry mash up of sisterly affection, parental disappointment and bold action, POLITE SOCIETY follows martial artist-in-training Ria Khan who believes she must save her older sister Lena from her impending marriage. After enlisting the help of her friends, Ria attempts to pull off the most ambitious of all wedding heists in the name of independence and sisterhood.
---
APRIL 2023: MORE ANTICIPATED MOVIES
US & Global:
---
MAY 2023: MOST ANTICIPATED MOVIES
GUARDIANS OF THE GALAXY: VOL. 3
Director: James Gunn
Global Release: May 5
Read Also: The Guardians of The Galaxy Holiday Special: Review
Official synopsis: Still reeling from the loss of Gamora, Peter Quill rallies his team to defend the universe and one of their own – a mission that could mean the end of the Guardians if not successful.
---
FAST X
Director: Louis Leterrier
Global Release: May 19
Read also: All Fast & Furious Movies Ranked (From Worst To Best)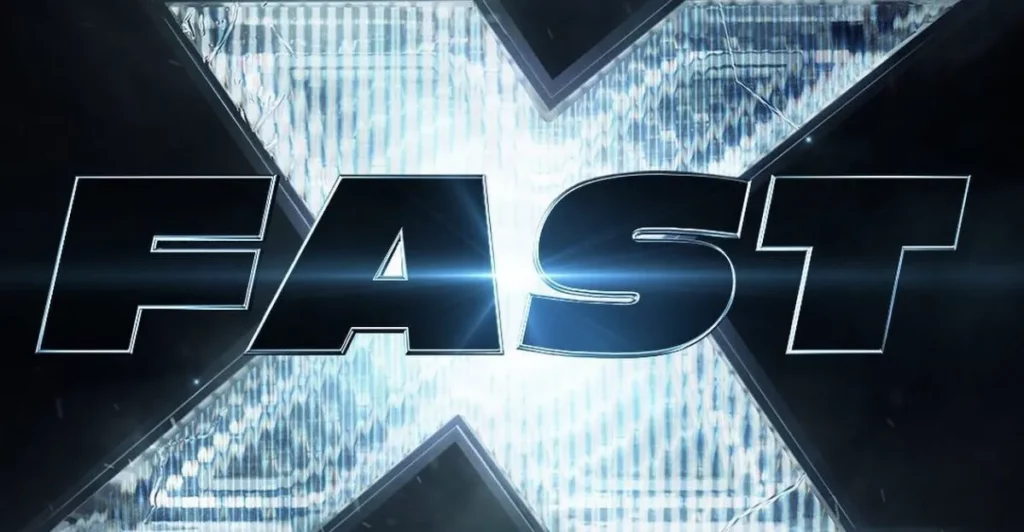 Official synopsis: coming soon
---
THE LITTLE MERMAID
Director: Rob Marshall
Global Release: May 25
Official synopsis: The youngest of King Triton's daughters, and the most defiant, Ariel longs to find out more about the world beyond the sea, and while visiting the surface, falls for the dashing Prince Eric. While mermaids are forbidden to interact with humans, Ariel must follow her heart. She makes a deal with the evil sea witch, Ursula, which gives her a chance to experience life on land, but ultimately places her life – and her father's crown – in jeopardy.
---
MAY 2023: MORE ANTICIPATED MOVIES
US & Global:
---
JUNE 2023: MOST ANTICIPATED MOVIES
THE BOOGEYMAN
Director: Rob Savage
Global Release: June 2
Official synopsis: "The Boogeyman," a horror-thriller from the mind of best-selling author Stephen King, opens June 2, 2023, in theaters nationwide. High school student Sadie Harper and her younger sister Sawyer are reeling from the recent death of their mother and aren't getting much support from their father, Will, a therapist who is dealing with his own pain. When a desperate patient unexpectedly shows up at their home seeking help, he leaves behind a terrifying supernatural entity that preys on families and feeds on the suffering of its victims.
---
SPIDER-MAN: ACROSS THE SPIDER-VERSE
Directors: Joaquim Dos Santos, Kemp Powers & Justin K. Thompson
Global Release: June 2
Official synopsis: Miles Morales returns for the next chapter of the Oscar®-winning Spider-Verse saga, an epic adventure that will transport Brooklyn's full-time, friendly neighborhood Spider-Man across the Multiverse to join forces with Gwen Stacy and a new team of Spider-People to face off with a villain more powerful than anything they have ever encountered.
---
TRANSFORMERS: RISE OF THE BEASTS
Director: Steven Caple Jr.
Global Release: June 9
Official synopsis: Returning to the action and spectacle that have captured moviegoers around the world, Transformers: Rise of the Beasts will take audiences on a '90s globetrotting adventure with the Autobots and introduce a whole new breed of Transformer – the Maximals – to the existing battle on earth between Autobots and Decepticons. Directed by Steven Caple Jr. and starring Anthony Ramos and Dominique Fishback.
---
ASTEROID CITY
Director: Wes Anderson
U.S. Release: June 16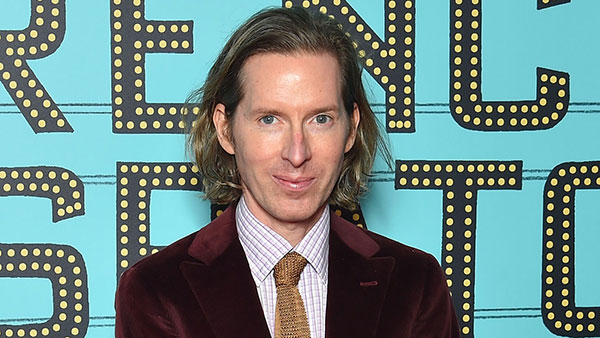 The itinerary of a Junior Stargazer convention is spectacularly disrupted by world-changing events. Starring Tom Hanks, Tilda Swinton, Adrien Brody, Margot Robbie, Jason Schwartzman, Scarlett Johansson, Bryan Cranston, Jeffrey Wright, Steve Carrell, Fisher Stevens, and many, many more.
ELEMENTAL
Director: Peter Sohn
Global Release: June 16
Official synopsis: Disney and Pixar's Elemental is an all-new, original feature film set in Element City, where fire-, water-, land- and air-residents live together. The story introduces Ember, a tough, quick-witted and fiery young woman, whose friendship with a fun, sappy, go-with-the-flow guy named Wade challenges her beliefs about the world they live in. Directed by Peter Sohn, produced by Denise Ream, and featuring the voices of Leah Lewis and Mamoudou Athie as Ember and Wade.
---
INDIANA JONES AND THE DIAL OF DESTINY
Director: Peter Sohn
Global Release: June 30
Official synopsis: Harrison Ford returns as the legendary hero archaeologist in the highly anticipated fifth installment of the iconic "Indiana Jones" franchise, which is directed by James Mangold ("Ford v Ferrari," "Logan"). Starring along with Ford are Phoebe Waller-Bridge ("Fleabag"), Antonio Banderas ("Pain and Glory"), John Rhys-Davies ("Raiders of the Lost Ark"), Shaunette Renee Wilson ("Black Panther"), Thomas Kretschmann ("Das Boot"), Toby Jones ("Jurassic World: Fallen Kingdom"), Boyd Holbrook ("Logan"), Oliver Richters ("Black Widow"), Ethann Isidore ("Mortel") and Mads Mikkelsen ("Fantastic Beasts: The Secrets of Dumbledore"). Directed by James Mangold, the film is produced by Kathleen Kennedy, Frank Marshall and Simon Emanuel, with Steven Spielberg and George Lucas serving as executive producers. John Williams, who has scored each Indy adventure since the original "Raiders of the Lost Ark" in 1981, is once again composing the score.
---
JUNE 2023: MORE ANTICIPATED MOVIES
US & Global:
---
JULY 2023: MOST ANTICIPATED MOVIES
MISSION: IMPOSSIBLE – DEAD RECKONING
PART ONE
Directors: Christopher McQuarrie
Global Release: July 14
Read Also: All Mission: Impossible Movies Ranked from Worst to Best
Official synopsis: We all share the same fate.
---
BARBIE
Director: Greta Gerwig
Global Release: July 21
Official synopsis: After she's expelled from Barbieland for being a less than perfect-looking doll, Barbie (Margot Robbie) sets off for the human world to find true happiness.
---
OPPENHEIMER
Director: Christopher Nolan
Global Release: July 21
Official synopsis: The story of American scientist J. Robert Oppenheimer and his role in the development of the atomic bomb.
---
THE MARVELS
Director: Nia DaCosta
Global Release: July 28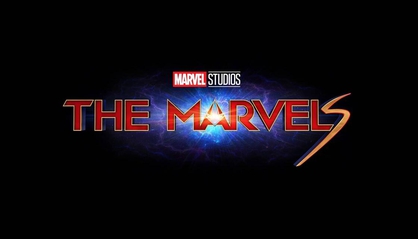 Official synopsis: coming soon
---
JULY 2023: MORE ANTICIPATED MOVIES
US & Global:
---
AUGUST 2023: MOST ANTICIPATED MOVIES
CHALLENGERS
Director: Luca Guadagnino
Global Release: August 11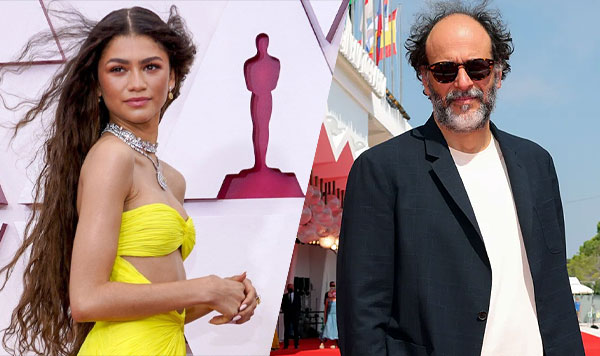 Official synopsis: Challengers follows three players who knew each other when they were teenagers as they compete in a tennis tournament to be the world-famous grand slam winner, and reignite old rivalries on and off the court.
---
HAUNTED MANSION
Director: Justin Simien
Global Release: August 11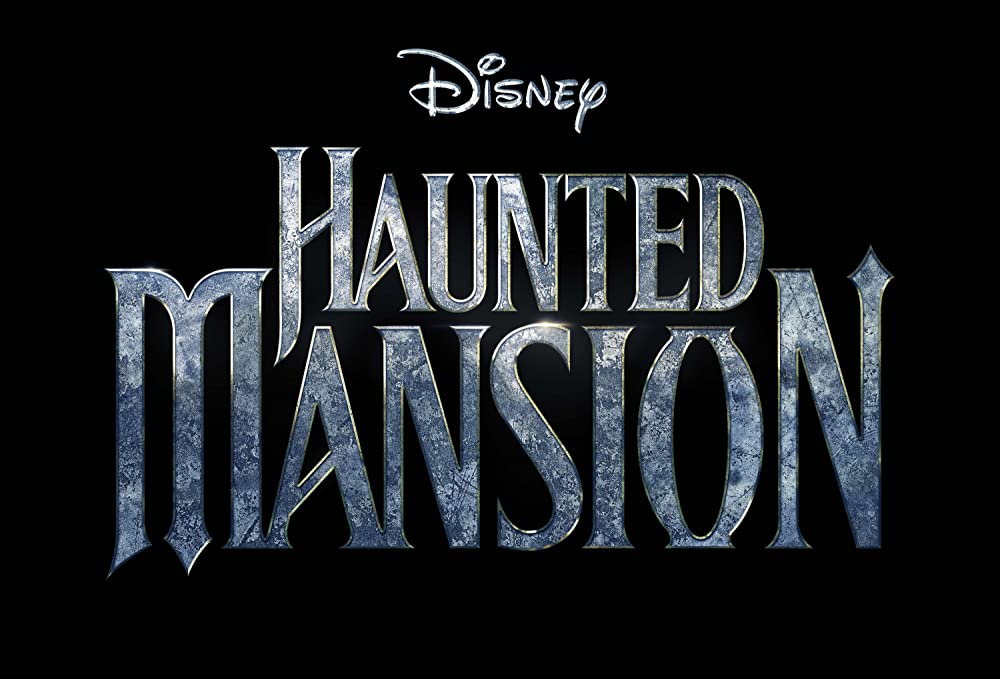 Official synopsis: A single mom named Gabbie hires a tour guide, a psychic, a priest, and a historian to help exorcise their newly bought mansion; after discovering it is inhabited by ghosts.
---
LAST VOYAGE OF THE DEMETER
Director: André Øvredal
Global Release: August 11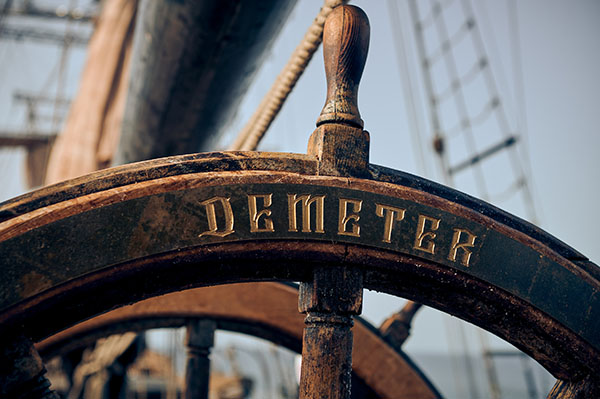 Official synopsis: Based on a single chapter, the Captain's Log, from Bram Stoker's classic 1897 novel Dracula, the story is set aboard the Russian schooner Demeter, which was chartered to carry private cargo – twenty-four unmarked wooden crates – from Carpathia to London. Read more.
---
BLUE BEETLE
Director: Angel Manuel Soto
Global Release: August 18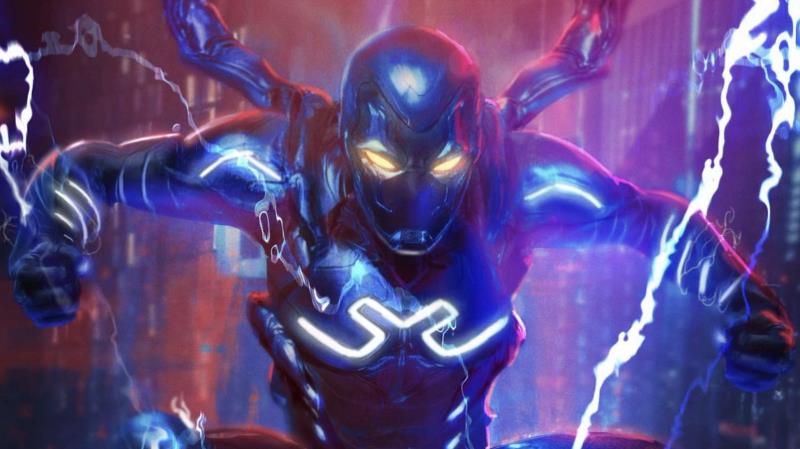 Official synopsis: A Mexican teenager finds an alien beetle that gives him superpowered armor.
---
AUGUST 2023: MORE ANTICIPATED MOVIES
US & Global:
---
SEPTEMBER 2023: MOST ANTICIPATED MOVIES
THE NUN 2
Director: Michael Chaves
U.S. Release: September 8
U.K. Release: TBA
Read also: All Conjuring Universe Films Ranked From Worst to Best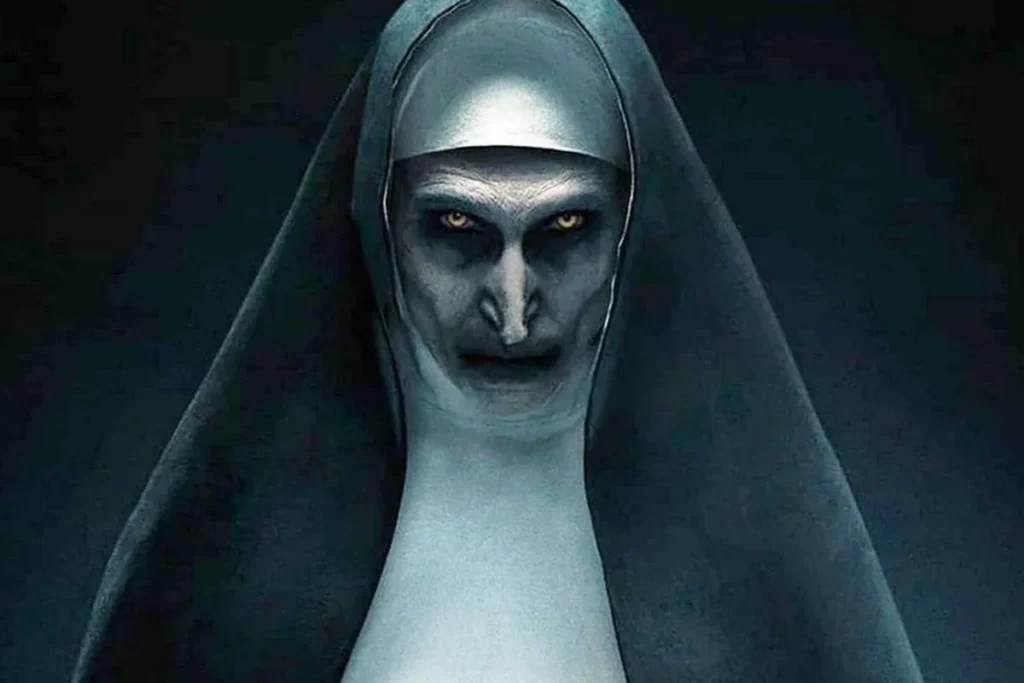 Official synopsis: coming soon
---
A HAUNTING IN VENICE
Director: Kenneth Branagh
Global Release: September 15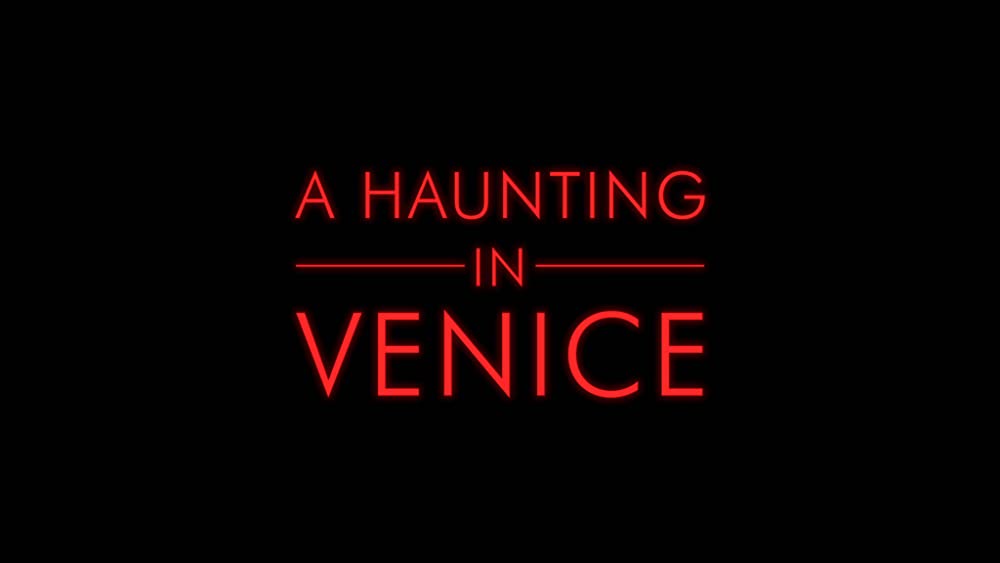 Official synopsis: In post-World War II Venice, Poirot, now retired and living in his own exile, reluctantly attends a seance. But when one of the guests is murdered, it is up to the former detective to once again uncover the killer. Based upon "Hallow'een Party" by Agatha Christie.
---
SEPTEMBER 2023: MORE ANTICIPATED MOVIES
US & Global:
---
OCTOBER 2023: MOST ANTICIPATED MOVIES
KRAVEN THE HUNTER
Director: J.C. Chandor
Global Release: October 6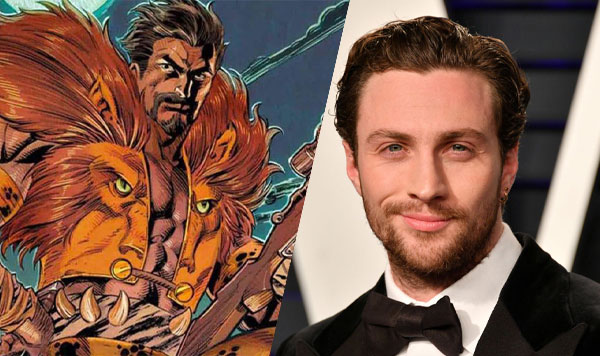 Official synopsis: Russian immigrant Sergei Kravinoff is on a mission to prove that he is the greatest hunter in the world.
---
THE EXORCIST (2O23)
Director: David Gordon Green
Global Release: October 13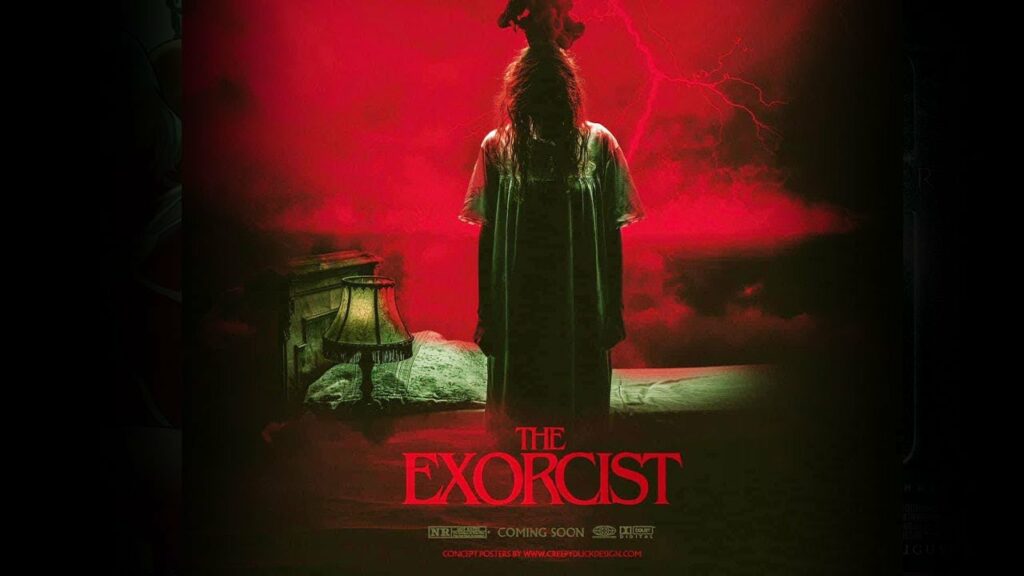 Official synopsis: coming soon
---
OCTOBER 2023: MORE ANTICIPATED MOVIES
US & Global:
---
NOVEMBER 2023: MOST ANTICIPATED MOVIES
DUNE: PART 2
Director: Denis Villeneuve
Global Release: November 3
Read also: Dune Part 1: Chalamet Shines in Immersive Adaptation
Official synopsis: Sequel to Dune (2021).
---
THE HUNGER GAMES: THE BALLAD OF SONGBIRDS AND SNAKES
Director: Francis Lawrence
Global Release: November 17
Official synopsis: Years before he would become the tyrannical President of Panem, 18-year-old Coriolanus Snow (Tom Blyth) is the last hope for his fading lineage, a once-proud family that has fallen from grace in a post-war Capitol. With the 10th annual Hunger Games fast approaching, the young Snow is alarmed when he is assigned to mentor Lucy Gray Baird (Rachel Zegler), the girl tribute from impoverished District 12. But, after Lucy Gray commands all of Panem's attention by defiantly singing during the reaping ceremony, Snow thinks he might be able to turn the odds in their favor. Uniting their instincts for showmanship and newfound political savvy, Snow and Lucy Gray's race against time to survive will ultimately reveal who is a songbird, and who is a snake.
---
NOVEMBER 2023: MORE ANTICIPATED MOVIES
US & Global:
---
DECEMBER 2023: MOST ANTICIPATED MOVIES
WONKA
Director: Paul King
Global Release: December 15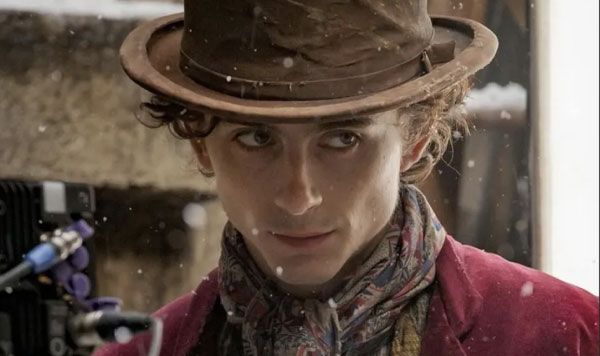 Official synopsis: coming soon
---
AQUAMAN AND THE LOST KINGDOM
Director: James Wan
U.S. Release: December 25
U.K. Release: December 29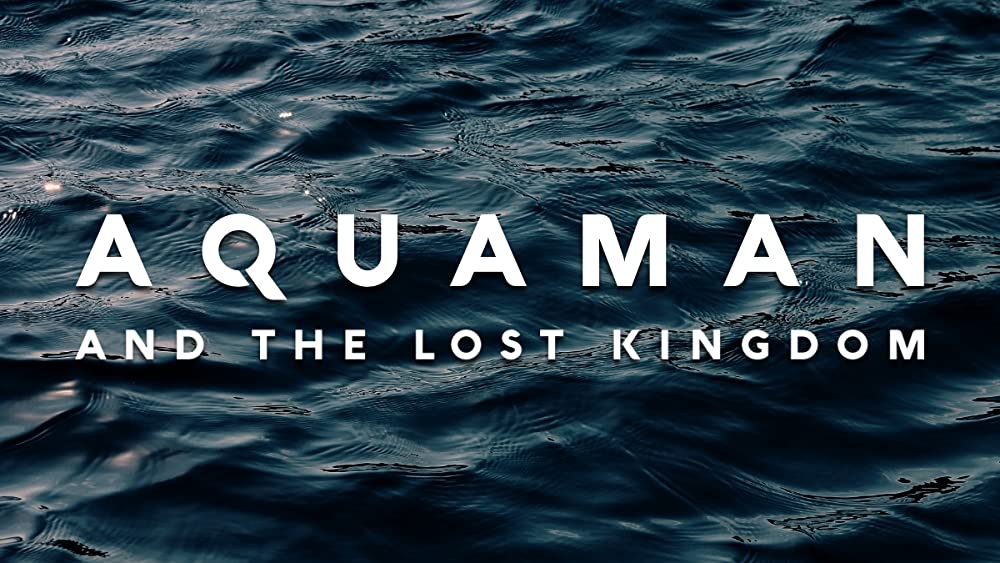 Official synopsis: coming soon
---
DECEMBER 2023: MORE ANTICIPATED MOVIES
US & Global:
---
2023: DATE TBA