Till Film Review: Deadwyler Delivers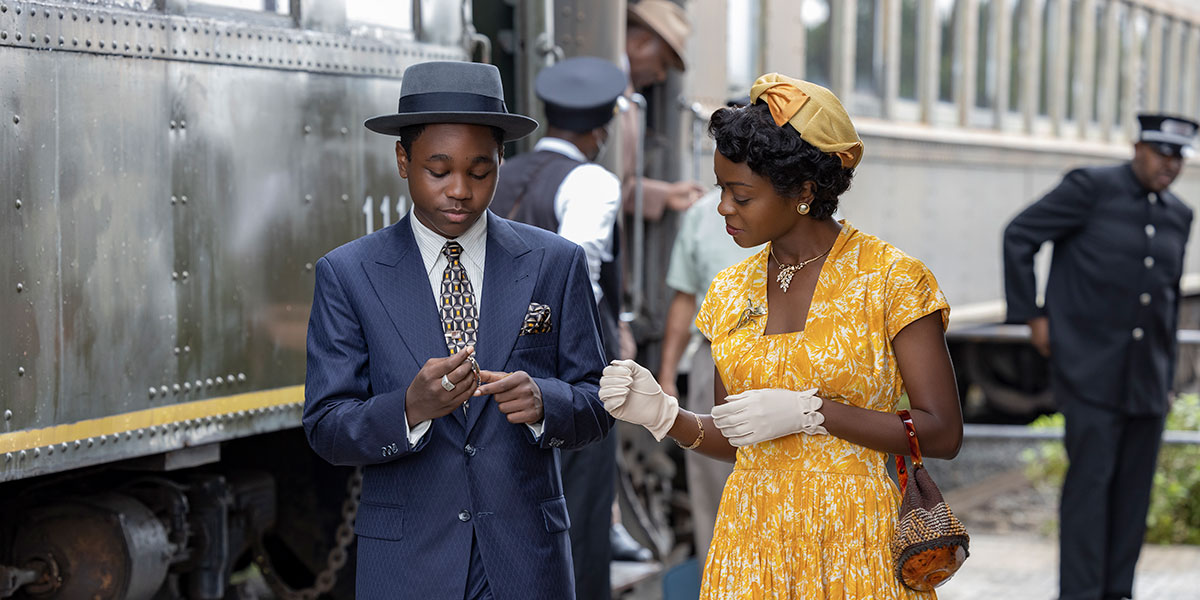 Till (MGM, 2022 BFI London Film Festival)
Chinonye Chukwu's third feature, Till, is an angry and inspirational story surrounding racism in America, a film as much about the 1950s as it is the present day.
---

One of the title cards at the end of Till hits you like a sack of bricks: in summary, an anti-lynching bill was only passed in 2022, an astonishing 67 years after the murder of 14-year-old Emmett Till. It is a reminder that as much as the film is set in the mid-1950s, the racism it is portraying is still prevalent in modern day society; in fact, many of the end titles are a stark reminder of the difficulties still facing Black people in 2022. Till focusses on Emmett (Jalyn Hall, Space Jam: A New Legacy) – known as Bobo to family – and his abduction, torture and lynching at the hands of two white men, but it mainly spotlights his mother, Mamie Till-Mobley (a formidable Danielle Deadwyler, The Harder They Fall), telling the story through her maternal point of view in a refreshing subversion. Despite hitting many predictable historical drama notes, Till's portrayal of such an intense and pivotal moment in world history remains powerful, terrifying, and utterly inspiring.
Directed by Chinonye Chukwu, Till spends time at the beginning of the film sketching out the character of Emmett: a boy with a dazzling smile who likes to sing, dance and joke around and who, in Mamie's words, has been brought up on love. Chukwu's breakthrough feature film, Clemency, had a necessary coldness to it, reflective of its death row setting and subject matter; with Till, Chukwu injects a much-needed human warmth into her characters. As Emmett readies himself for a short trip to Money, Mississippi to stay with his cousins, Mamie spells out to him the difference in how Black people are treated in that state compared to their home of Chicago. 
Chukwu refuses to show the brutal treatment of Emmett at the hands of the white supremacists, depicting only his abduction in the middle of the night. Showing such deep trauma onscreen can always be problematic, but Chukwu's main reason for not displaying it is because Till is, more than anything, about Mamie's journey of bravery in the aftermath of losing her son. Chukwu's brave decision to show Emmett's beaten body as Mamie identifies it in a morgue, as opposed to the murder, reinforces this POV focus. Mamie not only suffered the loss of her teenage son in such a brutal way, but then had to face an unfair trial and a not guilty verdict, both enforced by racism. Emmett's name may have been lost in history where it not for Mamie's fearless drive; in the process, she became a catalyst for civil rights movements. Till never loses sight of either the formidable Mamie or her immense journey, as grief turns into action in front of our very eyes.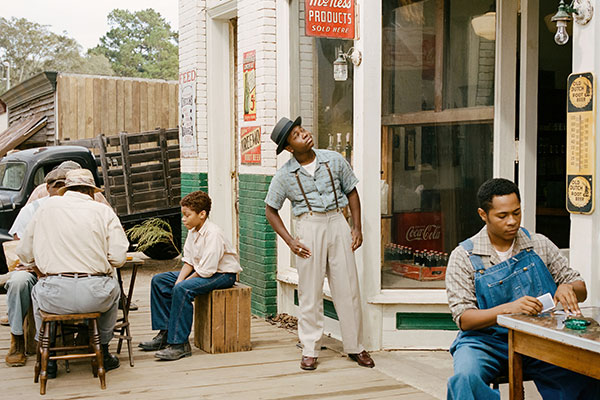 Despite impressively painting this powerful portrait of Mamie, Chukwu's direction often comes across as uninspiring, causing Till to move too methodically through the historical drama checklist and become trapped by the well-trodden formula laid down by others of this subgenre. Abel Korzeniowski's schmaltzy score, which is surprisingly vapid for a man behind the original music for Nocturnal Animals (2016), is overused, often to the detriment of scenes; there are countless moments in Till when silence would have worked wonders, but Korzeniowski's overpowering barrage of wailing strings and dramatic piano seems intent on spoiling them. Moments when Chukwu shows some directorial flair, such as evocatively capturing a blazing sun rising or showing Emmett's body in the morgue, are too few; unlike Clemency, which had a memorable atmosphere of death row morbidity, Till looks, feels and sounds like a playing-it-safe historical drama made up of generally conservative visuals which are disparate to its subject matter.
At the heart of Till is Deadwyler as Mamie who, after delighting audiences as Cuffee in The Harder They Fall, delivers an unforgettable, transformative performance. It is a remarkable feat of raw emotion, with Deadwyler managing to capture a level of loss that can scarcely be imagined whilst also vividly giving Mamie that unerring voice of untamed power. There are not enough words or superlatives to describe just how fantastic Deadwyler is; Chukwu, so keen on centring Mamie in this story, could not have found a better actor to do it. Even in the first scene of Till, Deadwyler seamlessly flits between happiness and worry, with beaming smiles directed towards Emmett contrasting to her glistening, fretful eyes as Mamie's worries take hold internally.
See Also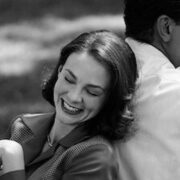 Till works best when it holds this attention on Mamie. Too many unnecessary scenes which do little to further the plot cloud this focus, but they never derail the beating heart of Till. Rich period details – from sumptuous production design and glorious costumes – bolster the historical context of the film, and whilst moments are sometimes too close to becoming sensationalised, the powerful balance between grief and empowerment is impressive. Rote tendencies aside, Till shows a wider audience the mighty story of Mamie Till-Mobley and, through moments such as the morgue scene, directs viewers to look at the ugly, violent face of racism of both then and now. At Emmett's open-casket funeral, one relative tells Mamie she can't bear to look at his body. Mamie's stoic response is brief but so apt, and as much an imploration to the viewer as it is to her family member: "We have to".
---
Till premiered at the 2022 BFI London Film Festival on October 15, 2022. The film was released theatrically in the US on October 14 and will be out in the UK on January 6, 2023.