Priscilla (2023): LFF Film Review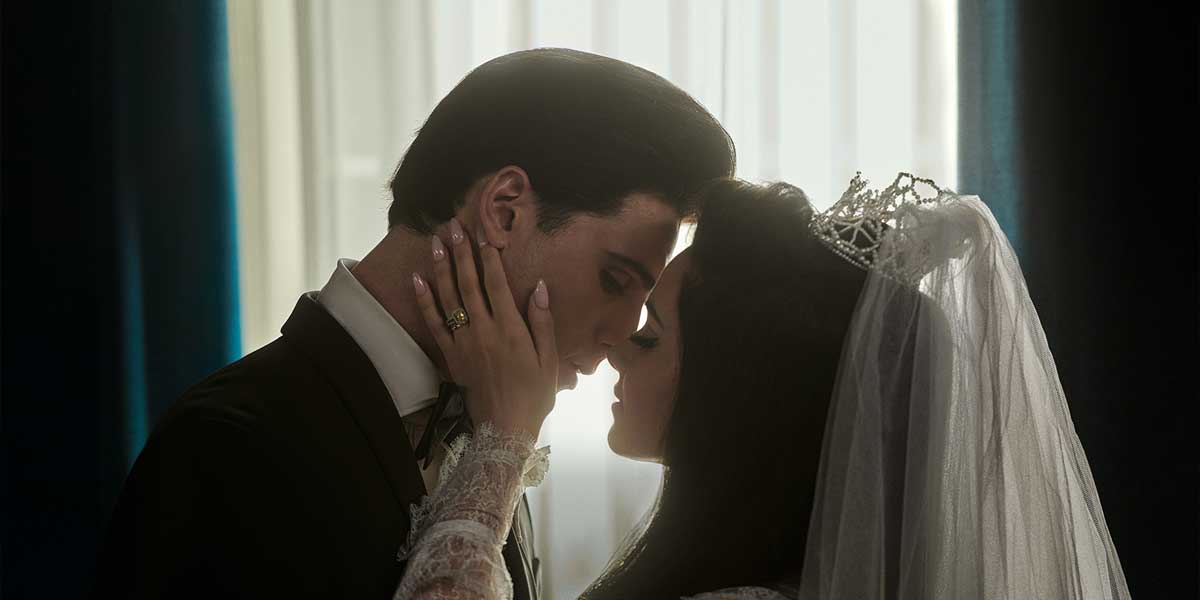 (A24)
Telling the untold story of Priscilla Presley, Sofia Coppola's Priscilla is a tender, poignant drama with an incredible performance from Cailee Spaeny.
---

The team behind Priscilla, the eighth film from popular auteur Sofia Coppola, describe it as the unseen side of a great American myth. That description is apt for Elvis Presley, who became a cornerstone of American pop culture. He was a rock 'n' roll god, and his Graceland estate was his Olympus. However, the building of his mythos has often meant the story of his only wife Priscilla has been neglected. When Baz Luhrmann made his biopic on Elvis last year, she was present but unimportant. That is rectified by Coppola and the magnificent Priscilla, which follows its young protagonist as she enters Graceland and begins a warped journey into adulthood.
In 1959, Priscilla Beaulieu (Cailee Spaeny) is an army brat struggling to readjust after her family's move from Texas to Wiesbaden, West Germany. She likes Elvis Presley ("who doesn't?") and is delighted when she is invited to a party at his house. There, she meets the King himself (played by Euphoria's Jacob Elordi). He is already a wildly famous rock 'n' roll star. She is still a student in the ninth grade. Despite those differences, both share a sense of homesickness, and the pair soon form a close bond. When he heads home after completing his service, Priscilla becomes lovesick.
Three years later, Elvis persuades her parents (Ari Cohen and Dagmara Dominczyk) to let her live in Memphis and Graceland. But nothing can prepare Priscilla for the pills, the paparazzi flashbulbs and the isolation she experiences.
Baz Luhrmann's Elvis, this is not. Based on Priscilla's memoir "Elvis & Me" (she is an executive producer here, though the film does not have the support of the rest of Presley's family), Coppola's take is subtle and caring where Luhrmann's was rambunctious and hyperactive. And she entrenches us in Priscilla's life and her romance with Elvis. It starts tentatively with both expressing a fair amount of vulnerability. Elvis – who is struggling with the recent passing of his mother – wants a sympathetic ear, and Priscilla lends it. Besides, who can resist the modern fantasy of falling in love with a rock star (especially the biggest in the world?) But then, when she comes to Memphis, Elvis begins to control her look.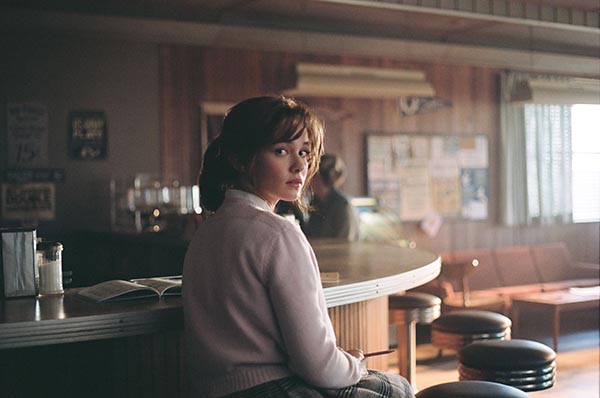 Coppola has always been interested in the inner lives of young women and the gilded cages they become trapped in (see Grosse Point in The Virgin Suicides or Versailles Palace in Marie Antoinette). In Priscilla, the isolation and loneliness Priscilla Presley feels become the main emotions expressed. The grand structure of Graceland is an extravagantly decorated but alien environment to Priscilla. As it turns out, she has traded one form of boredom in West Germany for another. She has to stay in the house because she has to be there for Elvis as he and the Memphis Mafia go on yet another film shoot. Her tedium is amplified as she is denied opportunities to work or invite friends over. The contradictions are transparent.
Priscilla is just a kid, thrust into the public spotlight (and a demanding role) before she could quite comprehend it. All she can do is wander around and read tabloid magazines that constantly pair her lover with his female co-stars.
Both lead performances can be characterised as evolutions. Priscilla, in particular, transitions from a naive teenager to the delicate image Elvis creates for her to an emancipated woman. And Cailee Spaeny is incredible in a performance deserving of her Volpi Cup win from Venice. She is a marvel – totally empathetic whilst conveying her neglected desire for Elvis. When he is away, it's like she cannot be without him. When he returns, she craves the attention he sometimes shifts away from. Meanwhile, Jacob Elordi's Elvis is more subdued than Austin Butler's energetic turn but is still very good. He has his charms but can also be needy, switching between aggression and apologies.
It is important to note that Coppola makes some attempt to tackle the age gap in their relationship (when the 24-year-old Elvis first meets Priscilla, she is only 14). She handles it passively, delicately and non-judgementally. Part of that is down to how chaste he is, as he refuses to have sex with her until at least they marry.
See Also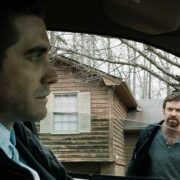 How do you make a film partly about Elvis when you are denied the rights to his music? If you're Sofia Coppola, you curate a period-adjacent, pitch-perfect soundtrack. From The Ramones' 'Baby I Love You' and Tommy James and the Shondells' 'Crimson and Clover' to several surf pop hits, each evocative choice manages to match the tone of the ambient score provided by French indie pop band Phoenix (led by Coppola's husband Thomas Mars). Furthermore, Dolly Parton's 'I Will Always Love You' is a spectacular choice for the climax that might also have a personal connection to Elvis and Priscilla's story.
Elsewhere, Stacey Battat's costume designs reflect the different periods of Priscilla – and Elvis' late-1960s/'70s jumpsuit era. Production designer Tamara Deverell replicates Graceland and its shag carpets, gold records and strewn love letters. The montage editing by Sarah Flack (Coppola's go-to editor since Lost in Translation) is dazzling. And Philippe Le Sourd's camerawork provides some breathtaking visuals, with long zooms out to place Priscilla in the emptiness of the mansion.
Sofia Coppola's Priscilla is a tender, poignant drama and an excellent continuation of her muted but no less intoxicating style. It shows Coppola at her most understanding as she presents a complex, multi-faceted love story where two lovers drift apart. As Elvis becomes entrapped in Colonel Parker's Vegas scheme, Priscilla starts to find her true identity. "You're losing me to a life of my own," she says in her final conversation with her husband. Priscilla is engrossing because we see that statement ultimately become true. Priscilla starts by being taken to Graceland, but she ends by driving away because she chooses to. As it turns out, there are two sides to every great American myth.
---
Priscilla will be screened at the 2023 BFI London Film Festival on 9-10 October and will be released in theaters on November 3, 2023. Read our list of 25 movies to watch at the 2023 London Film Festival!