Promising Young Woman (Review): Mulligan Mystifies in Scathing Social Screed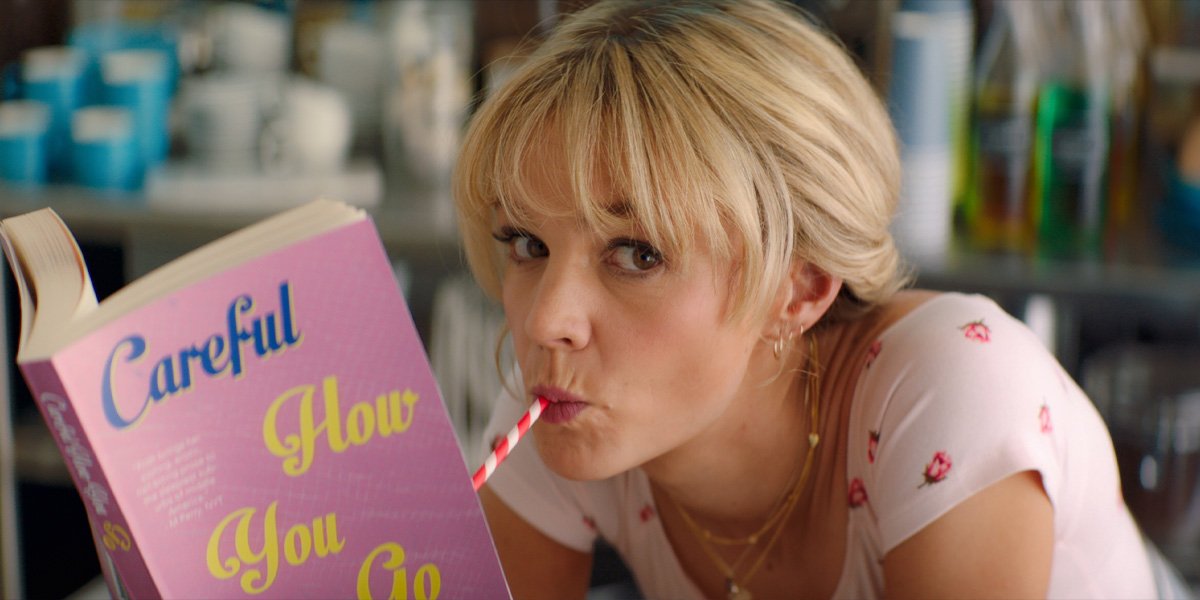 Carey Mulligan in Emerald Fennell's PROMISING YOUNG WOMAN (Merie Weismiller Wallace / Focus Features)
Promising Young Woman is an incendiary investigation into the complexities of rape culture in America, led by the commanding Carey Mulligan.
---

When you watch as many movies as we critics do, you find that there's precious little that can catch you off guard. Oftentimes, it's all too easy to predict an entire plot simply based on the set-ups in a film's first scenes, and while this doesn't always rob a cinematic experience of its enjoyment, it can most certainly affect one's investment with the material overall, especially if they feel that they've already got it "all figured out." Therefore, when a riotous rollercoaster ride like Promising Young Woman debuts and whisks you away on an ambitious adventure that is simultaneously shocking and spine-chilling, you simply have to sit back in stunned silence at the sight before your eyes. Above all else, Promising Young Woman is an anomaly in today's media marketplace – a genuinely surprising story that refuses to be constrained by the clichés or conventions of any genre. This movie marches to the beat of its own drum, and it doesn't just amiably "ask" you to keep up – it demands your dedication.
For the reasons outlined above, it's best to witness the wonders of Emerald Fennell's Promising Young Woman as unspoiled as possible. That being said, a short synopsis still leaves a surplus of stupefying scenes in store for audiences to uncover on their own. The film focuses first and foremost on the capers of one Cassandra Thomas (Carey Mulligan, of the Academy Award nominated An Education and Baz Luhrmann's The Great Gatsby), a former med-school student (and a previous "promising young woman") who was forced to drop out after a terrible tragedy put her future plans on hold.
Now, years later, Cassie works as a barista by day and a feminist vigilante of sorts by night, frequenting local bars and holding would-be male harassers accountable for their actions through some truly devious deeds. However, when an burgeoning relationship with a former classmate named Ryan (Bo Burnham, writer-director of 2018's Eighth Grade and supporting star in 2017's The Big Sick) pulls her back towards her past, shameful secrets come to light, and Cassie is offered the opportunity to deliver a day of reckoning to those who have long eluded their comeuppance.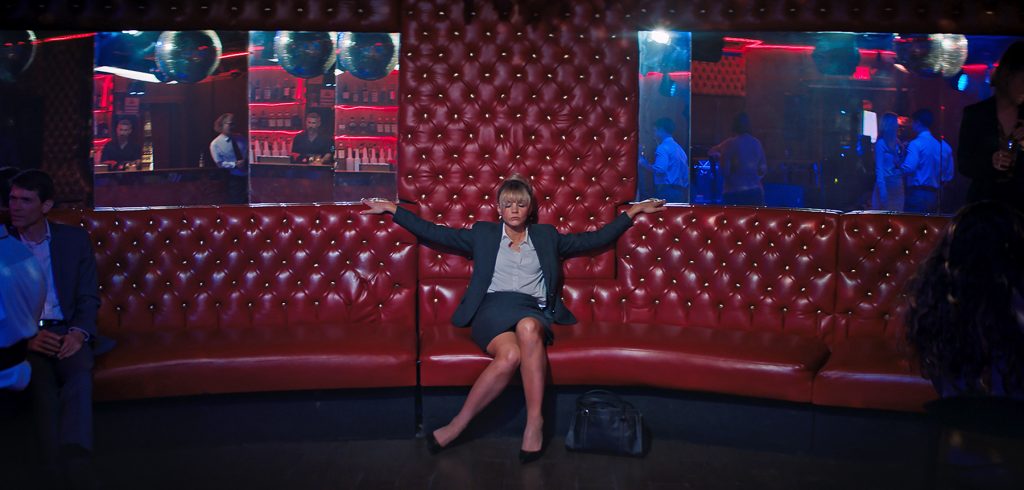 In her directorial debut, Killing Eve showrunner Emerald Fennell – who also wrote the script for Promising Young Woman herself – tackles a tonal tightrope act that has perhaps never before been seen onscreen. Over the course of its riveting 108-minute runtime, the film ventures into almost every genre imaginable. As we explore Cassie's nightly enigmatic escapades with her sleazy potential suitors who know not what awaits, Promising Young Woman pulsates with the intensity and intrigue of a tantalizing thriller. When bemusing at the banter between Cassie and her coffee shop colleague Gail (Laverne Cox, of Orange is the New Black and Hulu's Bad Hair), we feel comforted by the film's convivial comedy. Furthermore, while Cassie and Ryan grow closer and come to share their full selves with one another, the aura of a classic cinematic romance is cultivated. And, finally, Fennell similarly succeeds at handling downright horror-esque elements of the film's final act – but that's all we'll say there.
Fennell's searing, sharp-witted screenplay doesn't just "touch on" timely topics such as rape culture and the #MeToo movement – it flat-out smashes any sense of subtlety that may arise and throws us into the trenches of what it's really like to be a woman in modern-day America. Nowadays, it's been common in cinema to incorporate a few statements on prescient subject matter in order to boost the "prestige" of a picture, but rest assured, Fennell is operating with a far more advanced approach to filmmaking in Promising Young Woman. Her commentary isn't merely dished out in bits of dialogue here or there – it's cooked into the construct of the film's plot, utterly inseparable from every character arc and the entire structure of the story as a whole.
Additionally, Fennell dares to explore the elaborate concept of "culpability" on a comprehensive cinematic canvas, presenting the part each and every one of us plays in the perpetuation of rape myths and rampant misogyny in this country, and she leaves no stone unturned. Her willingness to investigate the intricacies of nearly all of the personalities portrayed in the film – including Cassie, who herself is not free of flaws – is considerably commendable, as it makes for a chronicle that is far more captivating than the diluted "corporate feminism"-esque fable we might have received from another artist or another studio, with clearer "heroes" and "villains" and a more conventionally "crowd-pleasing" conclusion. Luckily, aside from one or two outright irredeemable antagonists, Fennell conceives her scorching social critique with moral grayness in mind, and her ambitious cultural analysis is all the better for it. Though she never outright admonishes her audience, she instead holds a mirror up to society and showcases situations and scenarios that are all too familiar and still frequently ignored, imploring us inspect our own singular shortcomings with a formidable fire and fervor.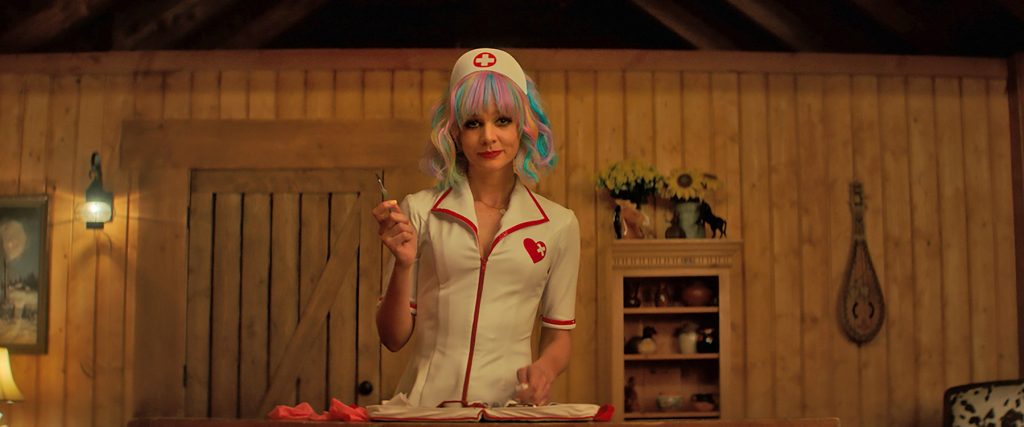 There are few roles in Hollywood history that are as masterfully multidimensional as Promising Young Woman's Cassie, and for many actresses, inhabiting this individual may seem like too tall a task. Thankfully, Fennell was granted a true gift with the towering talents of Carey Mulligan, who turns in what very well may be her best work to date – and that's saying something for a career full of heavy-hitters like Wildlife, Shame, and Inside Llewyn Davis, among countless other achievements. At first, Cassie is a bit of an abrasive presence – understandably so – but her anger is never alienating in the slightest, as Mulligan humanizes her hurting and, in rare moments, allows us to palpably perceive her pain that is often obscured by her pernicious persona. Cassie is certainly no saint, and yet, while she makes controversial choices from time to time, they are always wholly congruent with her character overall, and Mulligan's complete commitment to her arc and to Fennell's fierce vision keeps her feeling grounded and genuine, the whole way through.
Later on, it's even more enthralling to experience how Mulligan reconciles Cassie's initial indignation with her ensuing euphoria after striking up a relationship with Ryan. For a few moments, the harm of her history seems to fade away, and she strikingly starts to believe in better days. Whether this solace is sustainable is up in the air, but Mulligan sells the hell out of Cassie's cheer regardless, and it provides us with an insight into a world where everything went right and there was no sorrow in sight. However, it's pretty clear that Promising Young Woman is no fairy tale, and the deftness with which Mulligan alternates between Cassie's disparate demeanors described above is nothing short of stunning, allowing her to come alive before our very eyes as if she is an authentic being living beyond the screen. It goes without saying, but this is simply the type of admirably audacious acting that awards are made for.
The supporting cast – which is mostly comprised of cameo-esque roles for a collection of our finest character actors – scrupulously supports both Fennell's expansive societal exploration and Mulligan's powerhouse lead performance quite splendidly, fully fulfilling the responsibilities that are required of them in remarkable fashion. Adam Brody and Christopher Mintz-Plasse satirically skewer their star personas as two of Cassie's early "victims," Connie Britton is brilliant as the doubtful dean of Cassie's former college (whose dismissal of her students' credible concerns comes back to bite), and Alison Brie delights as a ditzy friend from Cassie's past with a harrowing history of her own. However, it is Bo Burnham who, as Cassie's romantic interest, deserves the most compliments as he commands his complex role with consuming charm and blazing bravery.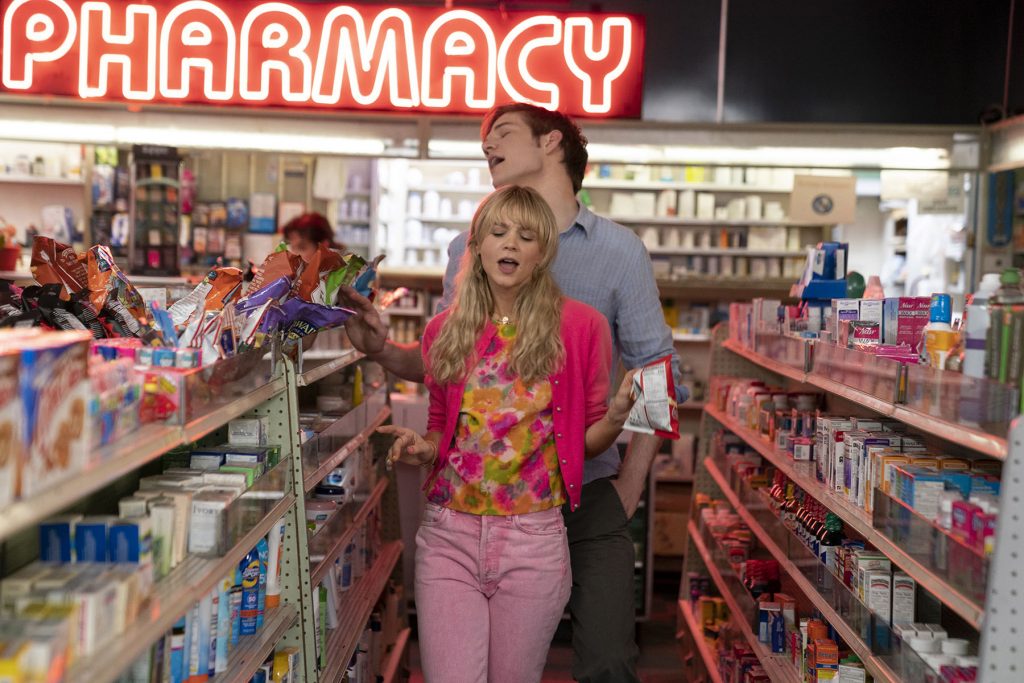 Promising Young Woman is a scathing social screed that not only speaks to the troubles of today but additionally evolves into a timeless tirade that seems destined to represent the woes of women in the 21st Century better than almost any other entertainment produced during this period. Thanks to Emerald Fennell's scintillating screenplay – which is sure to inspire analysis and adoration for years to come – and Carey Mulligan's peerless performance in the lead role, Promising Young Woman will forever be remembered and recognized as a foundational classic of feminist cinema.
---
Promising Young Woman is now available to watch on digital and on demand.