One Fine Morning: Film Review

One Fine Morning (Un Beau Matin) (Courtesy of the Cannes Film Festival)
Mia Hansen-Løve's One Fine Morning is a humorous and incredibly charming romantic drama about finding love when you least expect it – with an excellent performance from Léa Seydoux.
---

In Paris, Sandra (Léa Seydoux) works as a translator for many different functions, whether it is a ceremony for WWII veterans or a classic film. She is also a single mother of daughter Linn (Camille Leban Martins), her husband having passed away a few years prior. On top of all that, she periodically takes care of her elderly father Georg (Pascal Greggory). He was a philosophy professor but, in recent years, has been suffering from a neurodegenerative disease. That is why Sandra and her mother (Nicole Garcia) are moving him out of his apartment and into a care home. Meanwhile, Sandra has reunited with old friend Clément (Melvil Poupaud), a cosmo-chemist who recently returned from Antarctica. And even though Clément has a wife and son, the two cannot help but fall in love.
That is the set-up for One Fine Morning (Un Beau Matin), the new film from French writer-director Mia Hansen-Løve (Bergman Island) that premiered at the Director's Fortnight strand at Cannes this year. I have to admit that I have been a little lukewarm on two of Hansen-Løve's previous films; the father-daughter drama All Is Forgiven and the Daft Punk-adjacent DJ drama Eden. Both times, it was because I failed to click with the stories and characters. This time though, things are different. Because her eighth feature film is a humorous and incredibly charming romantic drama that manages to win you over almost instantly.
Part of the reason is the excellent performance by Léa Seydoux. The French actress has been elevating her films for a while now, from the Bond franchise to her Palme d'Or winning break-out role in Blue is the Warmest Colour. And she already has critical praise at Cannes this year thanks to David Cronenberg's Crimes of the Future, which premiered in competition yesterday. Here, Seydoux gives one of her best turns to date as a woman who is emotionally closed off, an incredibly independent person who feels unable to love the same way she could before. She is amiable, emotional and sensual all at once, able to show the difference between pain and euphoria in a single quick expression.
Aptly, Sandra's independence contrasts with her father becoming increasingly dependent on others. It is a personal subject for Hansen-Løve, whose father was diagnosed with a similar illness. And the director takes the time to present the complexities of France's care system as Sandra's family goes from one nursing home to the next, trying to find the right (affordable) place. It is a tumultuous time for Sandra, packing away her father's things and giving away the books she feels represent him more than the man he has become. No wonder we see her in emotional turmoil by the end, in a coda that should be relatable for anyone who has been in that particular scenario.
But One Fine Morning is mainly a story about finding love again just as you least expect it. That is shown in Sandra's extramarital affair with Clément, sold through Seydoux's earnest and alluring chemistry with Melvil Poupaud. The dilemma in it is Clément's multiple crises of conscience. He loves Sandra deeply, but he still has a family and doesn't know how to deal with that decoupling. So he leaves Sandra more than once, leaving her heartbroken. It stings when he is non-committal yet feels so good when he returns – as conveyed through Seydoux's radiant looks as she sees him again.
See Also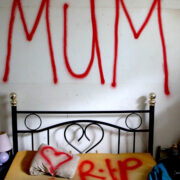 Mia Hansen-Løve's One Fine Morning is a wondrous film, small in scale but not in heart. It's the first time one of her stories has clicked with me, tender and delicately told despite its numerous threads. In fact, those threads help make the film feel sweeter and more intimate. We see trips to Normandy, Christmas Eve traditions, stories of climate activism and philosophical musings on ageing. And this is all pieced together by Hansen-Løve's script and calm editing from frequent collaborator Marion Monnier. By the end, I didn't want to leave One Fine Morning or the effortless romance at its core. That should serve as a sign of how subtly effective it was.
---
One Fine Morning (Un Beau Matin) premiered at the 2022 Cannes Film Festival as part of the Director's Fortnight section on May 20, 2022.
The film opened in New York and LA on January 27, 2023, and will be released in cinemas in the UK & Ireland on April 14 and on MUBI from June 16.