Plan 75 (2023): Film Review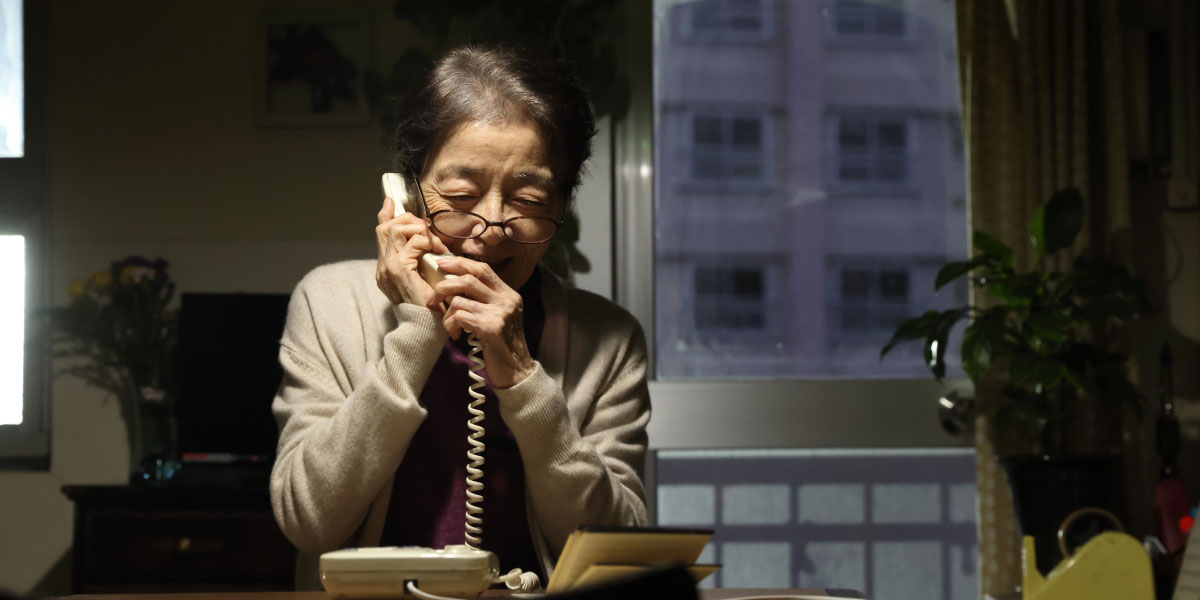 Plan 75 (Curzon)
Chie Hayakawa's low-key, carefully considered dystopian drama Plan 75 might be about death, but it sings with a great appreciation for living.
---

Plan 75 is set in the near future, but its relevance to present day societies – especially that of Japan – is stark. Director and writer Chie Hayakawa, expanding on her short film of the same name from 2018, depicts a society in which senior citizens are able to be voluntarily euthanised. In fact, the government encourages it, and Hayakawa draws on real life truths such as elderly people being pushed to the fringes of society after retirement. Plan 75 even opens on a mass shooting scene at a retirement home, a scene inspired by real events. Considering the weight of its themes, it is impressive that Plan 75 coalesces into an infinitely soul-stirring and completely respectful consideration of old age, mortality, and human decency. Hayakawa's film might be structurally frustrating, but its delicate compositions and compelling concept make it a very arresting experience.
The title of the film is the same as that of the government's programme, aptly named Plan 75 to mirror the age at which the assisted suicide option becomes available for Japanese citizens. After its brutal opening, which is made even more shocking by impressive restraint from Hayakawa and intelligent use of camera focus, Plan 75 shifts to its main three storylines. These concern a woman called Michi (Chieko Baisho, Howl's Moving Castle) who opts to join the programme, a young Plan 75 salesman named Hiromu (Hayato Isomura, Believers), and Maria (Stefanie Arianne, Melancholic), a Filipino laborer who gets a job as a nurse on the programme. Each of their experiences are drawn organically, but there is a notable imbalance between how detailed and, consequently, how resonant their arcs are.
Undoubtedly, the best storyline in Plan 75 is that involving Michi. It is given the most screentime and also contains the heart of the film. Michi is an elderly woman, retired but still needing to work, struggling to find employment. She is seemingly undesirable to society, which strikes right to the centre of Plan 75's core themes. Through societal intolerance and disregard, Michi is pushed to Plan 75. Baisho is tremendous here, giving a startling performance of stoicism and vulnerability. Her loneliness, which she wholly instills in Michi, shoots off the screen and smacks you in the face, clinging to your soul in an unforgettable way.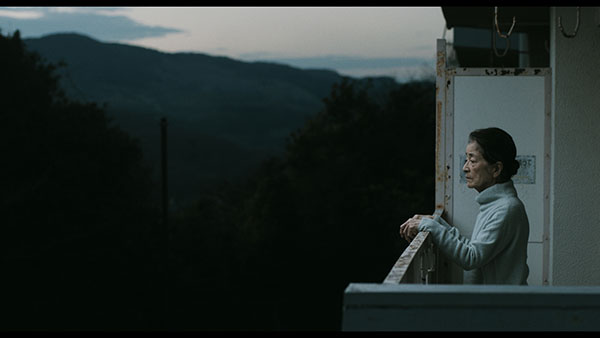 It is a shame then that the other two storylines of Plan 75 are notably weaker – never poor but almost unnecessary in their inclusion. They give good context to the world of Plan 75, but it is undoubtedly true that if Hayakawa only focussed on Michi's storyline, in which she befriends and connects with a young woman, it would have elevated the film to a superior level. The relationships and characters of both Hiromu and Maria's arcs feel like afterthoughts, with the latter feeling particularly flimsy and thin.
See Also

Despite this, the emotional resonance from Michi's storyline powers Plan 75 forward. The film is accompanied by a gorgeous, swooning original score by Rémi Boubal (Bigger Than Us), whilst every scene has a vivid organicity to it, letting the context and world expand without brash exposition. Plan 75's affection for and celebration of life – values that every person of any age should be allowed – is startling in both its beauty and its intimate depiction. Hayakawa's film might feel like a missed opportunity to be something truly unforgettable, but its navigation of a complex concept is still strong, evocative, and strikingly simple – but thankfully never simplistic.
---
Plan 75 will be released in UK cinemas and on Curzon Home Cinema from 12 May, 2023.