2023 Venice Film Festival: 20 Films to Watch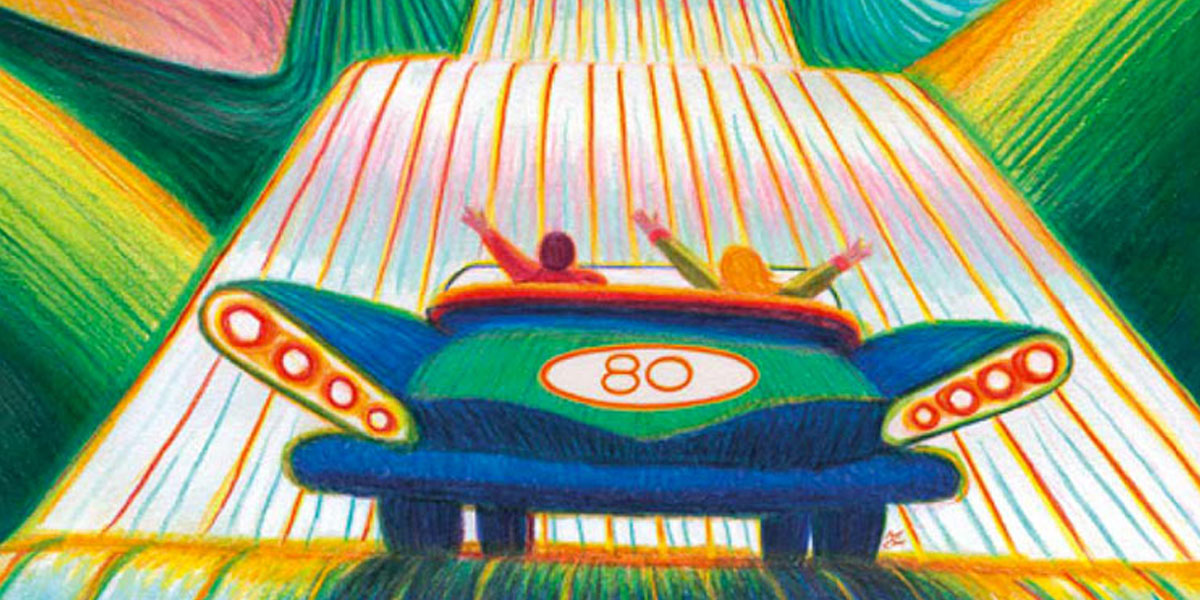 Venezia 80: Official 2023 Venice Film Festival Poster (La Biennale di Venezia / ASAC)
A list of 20 films to watch at the 2023 Venice Film Festival, from big movies to indie gems premiering at Venezia 80 this year!
---
The 2023 Venice Film Festival is approaching, and we couldn't be more excited! We made a list of 20 films to watch at Venezia 80, which will take place at Venezia Lido on August 30 – September 9, 2023. Even with the strikes taking place, this year's Venice Film Festival lineup is incredible, with 23 films in competition and many more movies in Orizzonti, Venice Days and Critics' Week – not to mention the fantastic Venice Immersive programme for virtual reality.
The calendar with the complete screening schedule will be online on the Biennale's website on Friday 11th August and the ticket sales will begin not long after that, so it's time to decide which movies to add to your Venezia 80 watchlists!
As always, our writers Claire Fulton and Serena Seghedoni will be at the Lido this year, and they made a list of 20 films to watch at the 2023 Venice Film Festival! Read our recommendations below, follow us on our socials for our exclusive updates and live tweets, and come say hi to us if you see us in Venice!
---
BASTARDEN (THE PROMISED LAND)
VENEZIA 80: IN COMPETITION
Director: Nickolaj Arcel
Cast: Mads Mikkelsen, Amanda Collin, Simon Bennebjerg, Melina Hagberg, Kristine Kujath Thorp, Gustav Lindh.
Country: Denmark, Germany, Sweden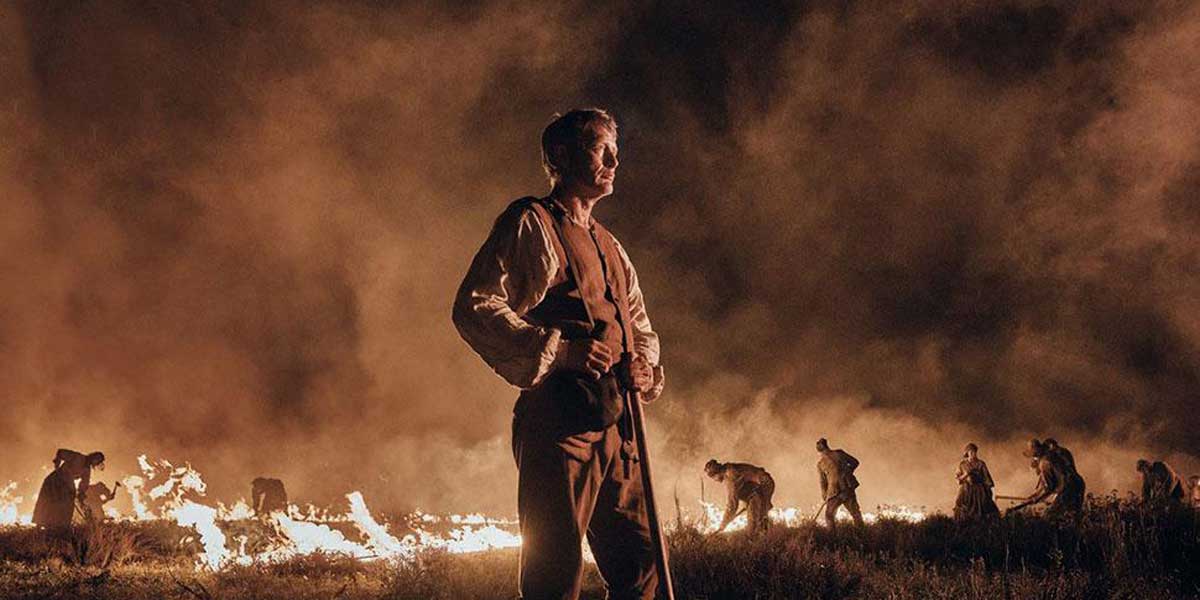 In 1755, after the Danish King has demanded the heath of Jutland be colonised, soldier Ludvig Kahlen (Mads Mikkelsen) doggedly pursues his lifelong goal – to receive the wealth and honour he believes he deserves. Based on the Danish bestseller "The Captain and Ann Barbara," Arcel's historical epic is said to be a 'gripping drama about big dreams and bigger sacrifices, and its huge scope is accompanied by some pretty notable names, giving it potential to be one of the more impressive visual feasts on offer in Venice this year. (C.F.)
---
THE BEAST (LA BÊTE)
VENEZIA 80: IN COMPETITION
Director: Bertrand Bonello
Cast: Léa Seydoux, George MacKay
Country: France, Canada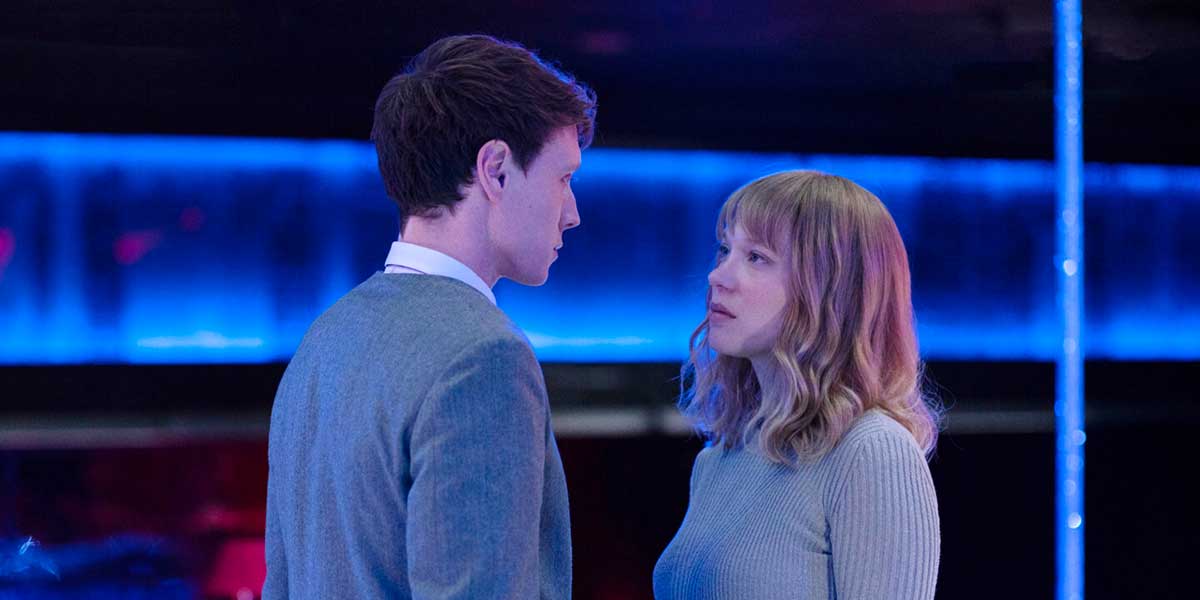 In a near future, emotions have become something of a threat and Gabrielle (Léa Seydoux) wishes to be rid of them. But then she meets Louis (George MacKay), and their connection might just complicate matters. Bonello's film is rather 'freely' inspired by Henry James' novella "The Beast in the Jungle," from 1903, which deals with themes of love, death, fate and loneliness. Spread out over three time periods – 1910, 2014 and 2044 – it has the makings of a sprawling romance that delves into the complexity of emotional connections. Bonello is a festival darling, and his star duo of Seydoux and MacKay promises some really impressive performances, so The Beast / La Bête is definitely one to watch on the Lido this year! (C.F.)
---
BEHIND THE MOUNTAINS (OURA EL JBEL)
ORIZZONTI
Director: Mohamed Ben Attia
Cast: Majd Mastoura, Samer Bisharat, Walid Bouchhioua, Selma Zeghidi, Helmi Dridi, Wissem Belgharek
Country: Tunisia, Belgium, France, Italy, Saudi Arabia, Qatar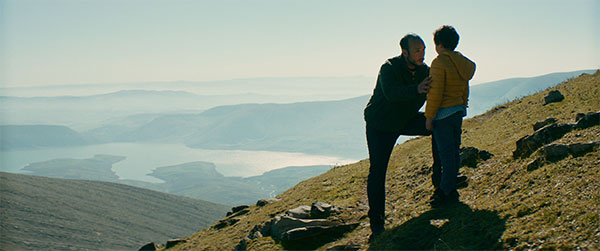 Tunisian writer-director Mohamed Ben Attia's first feature, Hedi, won the Best First Feature Award in Berlin in 2016. Ben Attia's films usually tell socio-politically aware stories set in his home country, but what draws us to Behind the Mountains (Oura el Jbel) is also its mysterious premise. The film is about a man who spent four years in prison, and the first thing he does, as soon as he gets out, is take his son to the mountains. Soon, we find out the reason: Rafik has discovered that the has a strange power, and he wants to show his son. Needless to say, we are intrigued. (S.S.)
---
THE CAINE MUTINY COURT MARSHALL
OUT OF COMPETITION
Director: William Friedkin
Cast: Kiefer Sutherland, Jason Clarke, Jake Lacy, Monica Raymund, Lance Reddick
Country: USA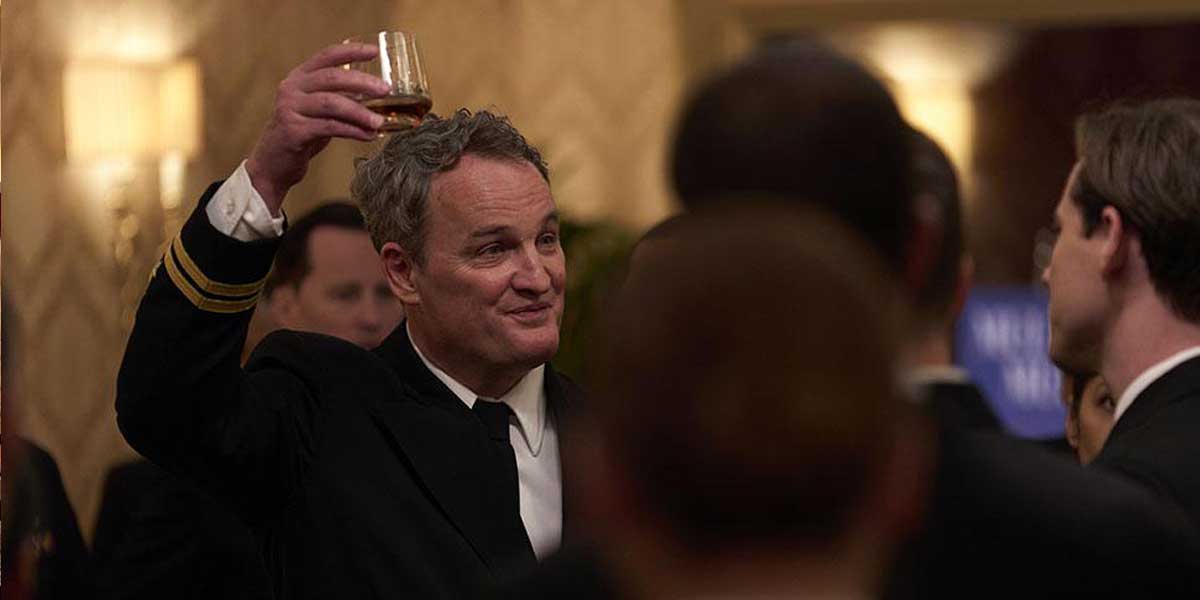 Based on the novel – and subsequent Broadway play – by Herman Wouk, Friedkin's The Caine Mutiny Court Martial tells the story of a naval officer standing trial for mutiny, after he believes his captain is unstable and endangers both ship and crew. It's a novel that deals with moral and ethical decisions in World War II, but Friedkin's film will shift the narrative to a more contemporary setting. It's the director's first film in a decade and sadly also his last, with the recent news of his passing, and the weighty subject matter means this may well be an intense sit, but surely an impressive one, nonetheless. (C.F.)
---
EL CONDE
VENEZIA 80: IN COMPETITION
Director: Pablo Larraín
Cast: Jaime Vadell, Gloria Münchmeyer, Alfredo Castro, Paula Luchsinger
Country: Chile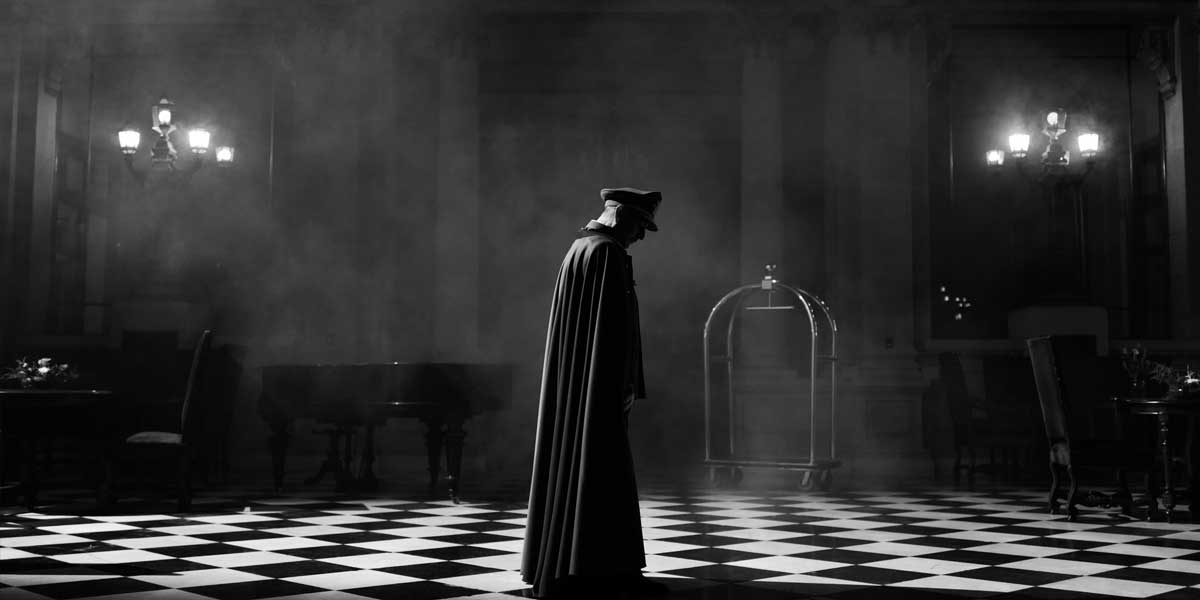 Pablo Larraín is back, and with a film that, like Spencer, combines history and his signature blend of magic realism. This time, the Ema director focuses on Augusto Pinochet – only, he's alive, well, and… a vampire! With a premise that's as bonkers as it is pure genius, Larraín imagines a world where the former President of Chile came back to life right after he was buried as a literal bloodsucker, in order to keep draining the life out of Chilean citizens. But in El Conde, vampire Pinochet has lived for 250 years as a supernatural creature, and he can't wait to die. Don't miss it at the 2023 Venice Film Festival! (S.S.)
---
EVIL DOES NOT EXIST (AKU WA SONZAI SHINAI)
VENEZIA 80: IN COMPETITION
Director: Ryusuke Hamaguchi
Cast: Hitoshi Omika, Ryo Nishikawa, Ryuji Kosaka, Ayaka Shibutani
Country: Japan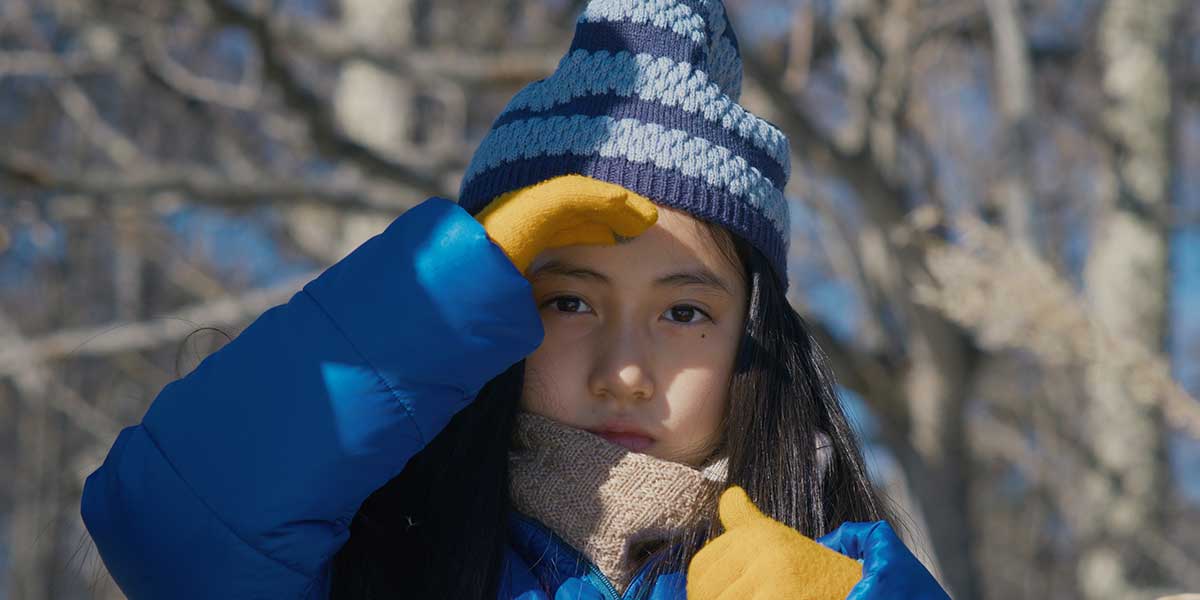 Remember Ryusuke Hamaguchi, who gave us the deeply beautiful Drive My Car? The director has been working on a new film, and it sounds just as promising as his previous feature. This time, the drama revolves around a big Tokyo corporation that plans to build a big retreat on a mountain, and the people who live on said mountain, who aren't exactly ready to bid their home farewell. Evil Does Not Exist sounds environmentally and socially conscious, with the perfect premise to enable Hamaguchi to tell another deeply human story. We can't wait! (S.S.)
---
FERRARI
VENEZIA 80: IN COMPETITION
Director: Michael Mann
Cast: Adam Driver, Penélope Cruz, Shailene Woodley, Sarah Gordon, Gabriel Leone, Jack O'Connell, Patrick Dempsey
Country: USA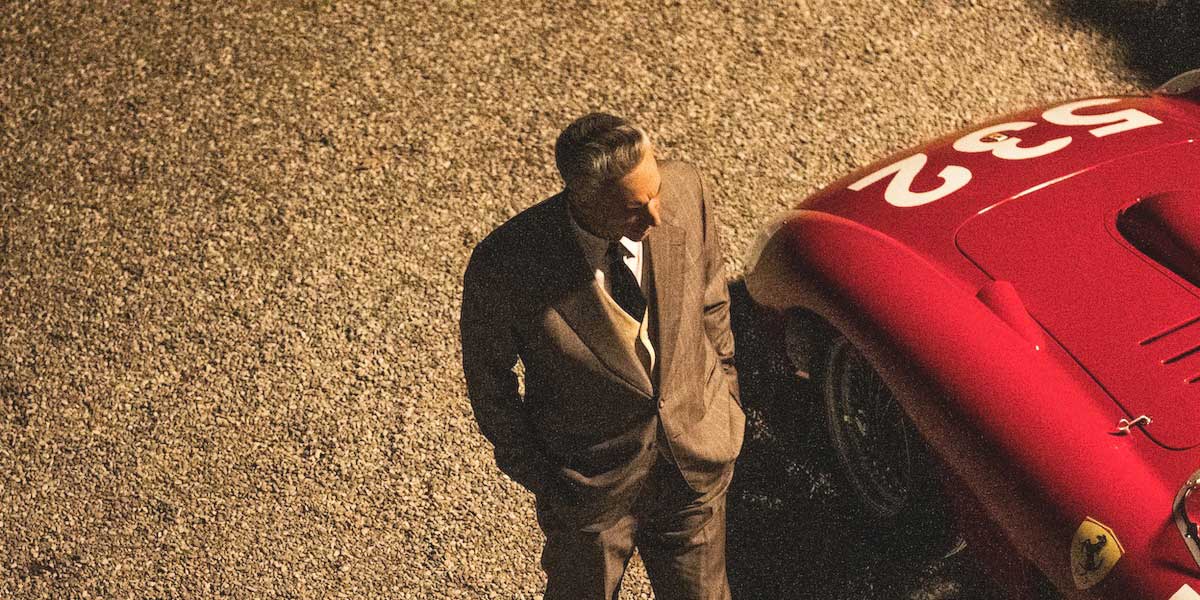 Ferrari has been quite the labour of love for writer/director Michael Mann. He's been attempting to make this biopic of racing driver and automobile entrepreneur Enzo Ferrari since 2000, with Christian Bale and Hugh Jackman signing on and then off of the starring role in the years since. But its time has finally arrived, and it's Adam Driver stepping into the shoes of the motor mogul. The film itself primarily covers Ferrari's life, personally and professionally, around the fateful Mille Miglia race in 1957, and boasts an incredible team both behind and in front of the camera. It's Mann's first film in almost a decade and definitely one of the festival's most anticipated. It's been a long road, but the end is in sight. (C.F.)
---
FINALMENTE L'ALBA
VENEZIA 80: IN COMPETITION
Director: Saverio Costanzo
Cast: Lily James, Rebecca Antonaci, Joe Keery, Rachel Sennott, Alba Rohrwacher, Willem Dafoe.
Country: Italy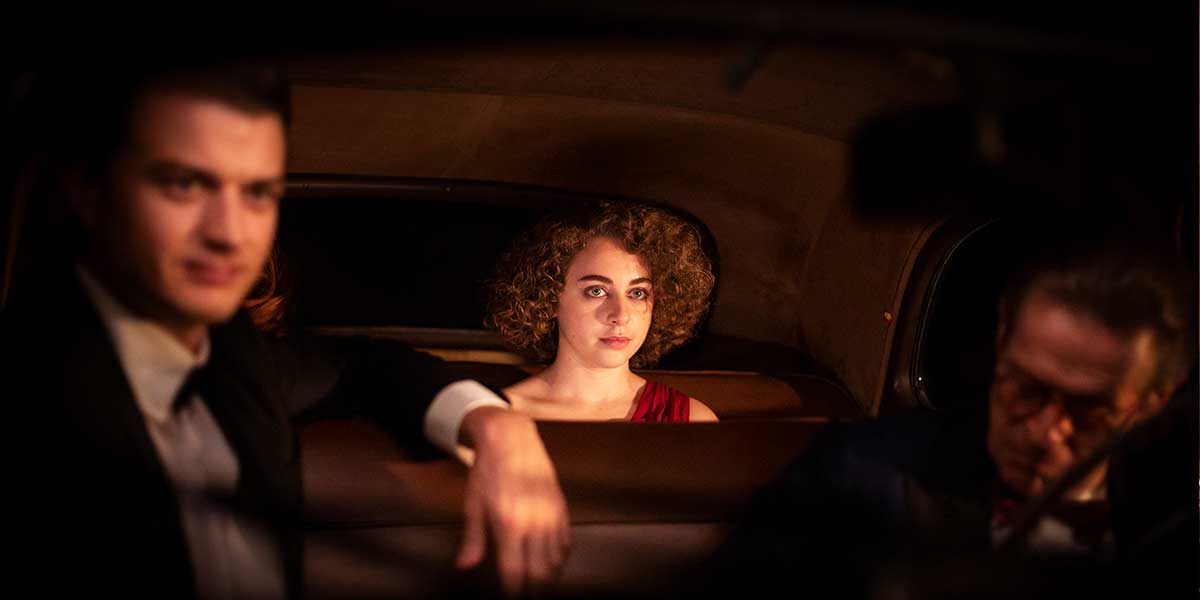 Saverio Costanzo's period drama Finalmente L'Alba (which translates to Finally, Dawn Has Come) is set in 1950s Rome, a period when Hollywood really took notice of the Italian capital as a filming location. It follows one night in the life of aspiring actress Mimosa (newcomer Rebecca Antonaci), and also features Lily James, Willem Defoe and Stranger Things heartthrob Joe Keery as a group of international actors working on a glamorous but chaotic film set. It's the director's first feature film since 2014's Hungry Hearts, which also premiered in Venice, and boasts Call Me By Your Name's cinematographer Sayombhu Mukdeeprom behind the camera. It's a mix of exciting elements that will hopefully coalesce into something really special. (C.F.)
---
HIT MAN
OUT OF COMPETITION
Director: Richard Linklater
Cast: Glen Powell, Adria Arjona, Austin Amelio, Retta
Country: USA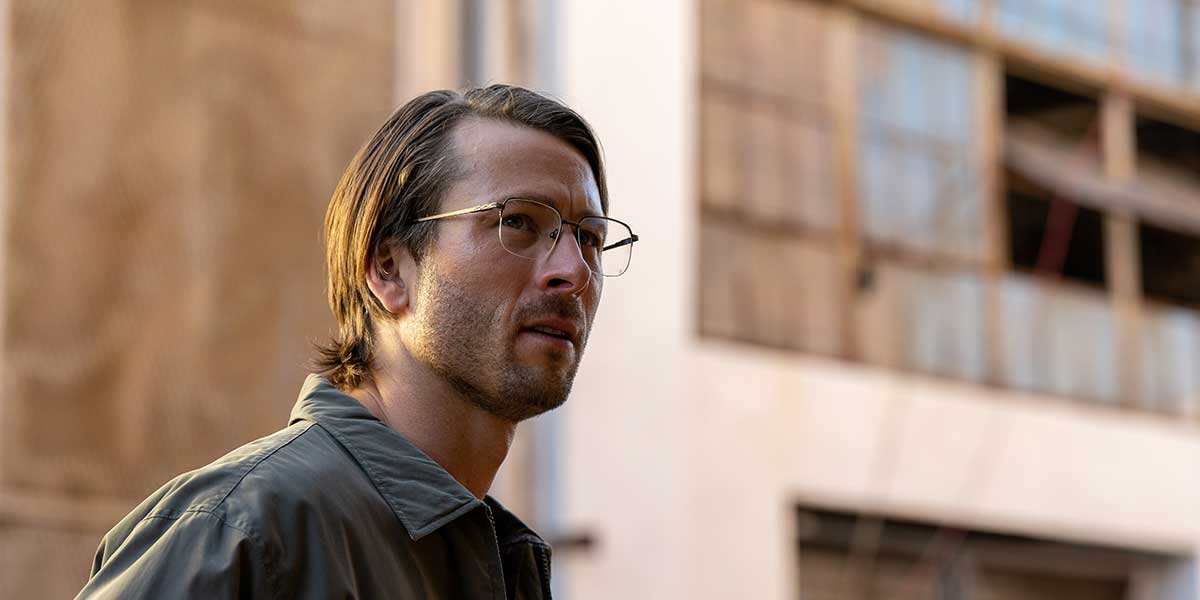 There's something from everyone in Richard Linklater's impressive filmography. You might know him for the acclaimed Before trilogy, the philosophical Waking Life, the mesmerising Boyhood, or the irresistible School of Rock – all movies that highlight just how good Linklater is at telling memorable stories. And Hit Man has the potential to be another gripping gem, telling the tale of an American psychologist (Glen Powell) who is actually an undercover police agent. His job? Disguising himself as a serial killer and offering his "services" to normal people who'd like to get rid of someone they know. It sounds like a fantastic role for Glen Powell, which places the movie even higher on our Venice 2023 watchlist. (S.S.)
---
HOARD
CRITICS' WEEK
Director: Luna Carmoon
Cast: Saura Lightfoot Leon, Joseph Quinn, Hayley Squires, Lily-Beau Leach, Deba Hekmat
Country: United Kingdom
Read also: Hoard Interview: Luna Carmoon, Saura Lightfoot Leon & Joseph Quinn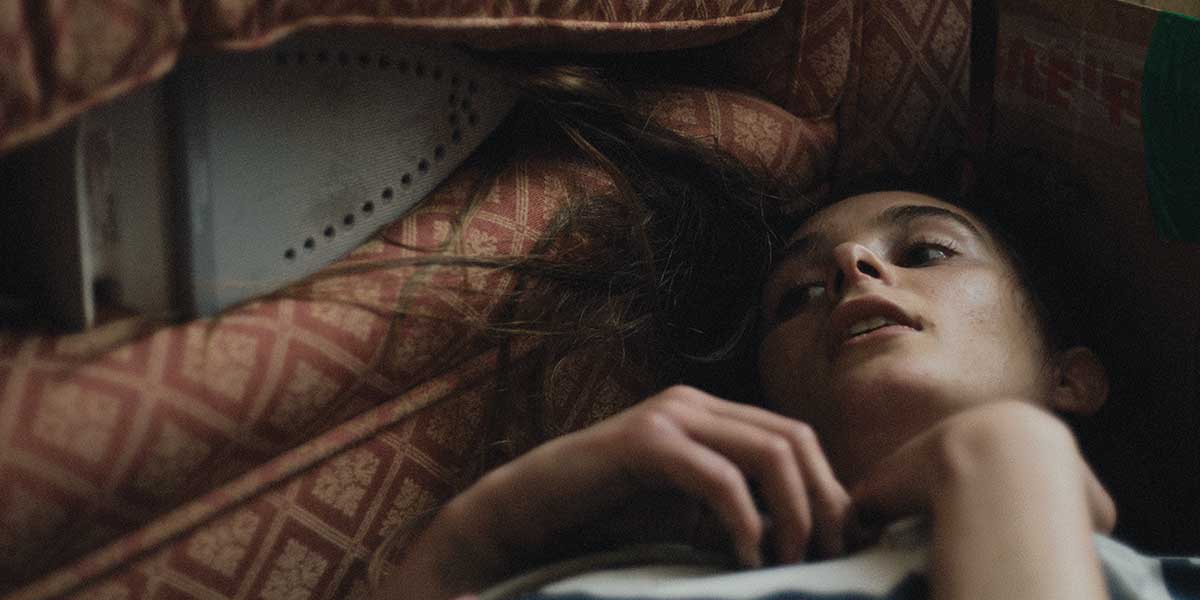 A drama about the relationship between a young girl and her mother, Hoard is Luna Carmoon's first feature film. Set in the UK, over the 1980s and the 1990s, it's described by Carmoon as a 'body horror of the mind', and it certainly looks set to establish her as an exciting new voice in cinema. With a cast that includes Hayley Squires and Joseph Quinn – another Stranger Things heartthrob – the film hopes to surprise audiences with its themes of trauma, magic and madness. (C.F.)
---
HOLLY
VENEZIA 80: IN COMPETITION
Director: Fien Troch
Cast: Cathalina Geraerts, Felix Heremans, Greet Verstraete, Serdi Faki Alici, Els Deceukelier
Country: Belgium, Netherlands, Luxembourg, France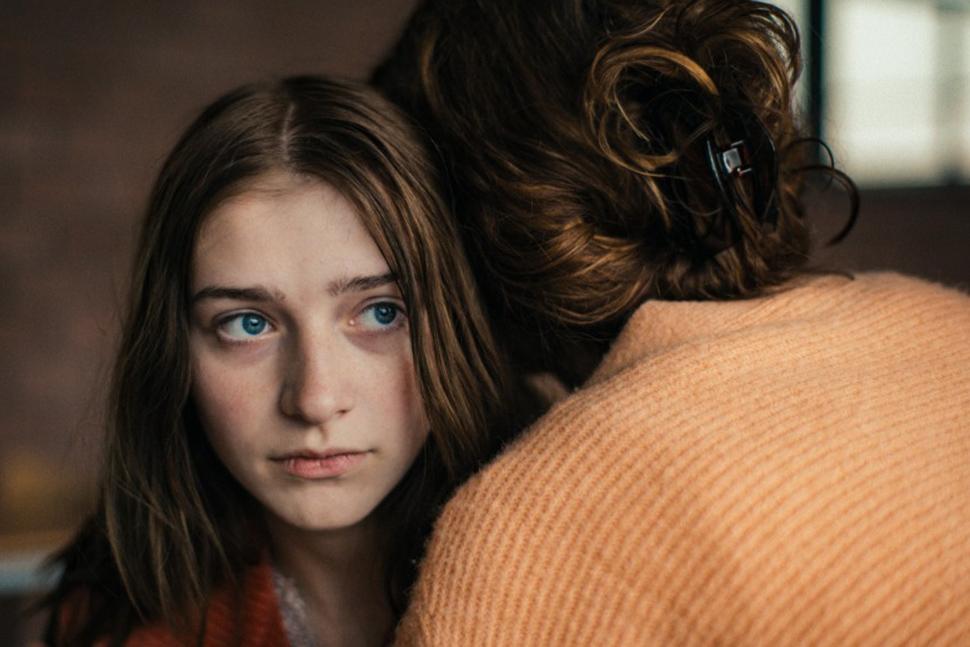 Venice Film Festival regular Fien Troch (Home) returns to the Lido with a film about a 15-year-old girl who has been blessed with a gift that is actually a curse. Holly's power involves premonitions, and she has the ability to make others feel at peace with her presence alone. Why is this a problem? Because, as soon as people realise, they start seeking her out, attempting to exploit her. The film explores the toll this situation takes on Holly, but, according to festival director Alberto Barbera, it's also "a love story that plays with horror genre tropes". Bring it on! (S.S.)
---
HOLLYWOODGATE
OUT OF COMPETITION
Director: Ibrahin Nash'at
Country: Germany, USA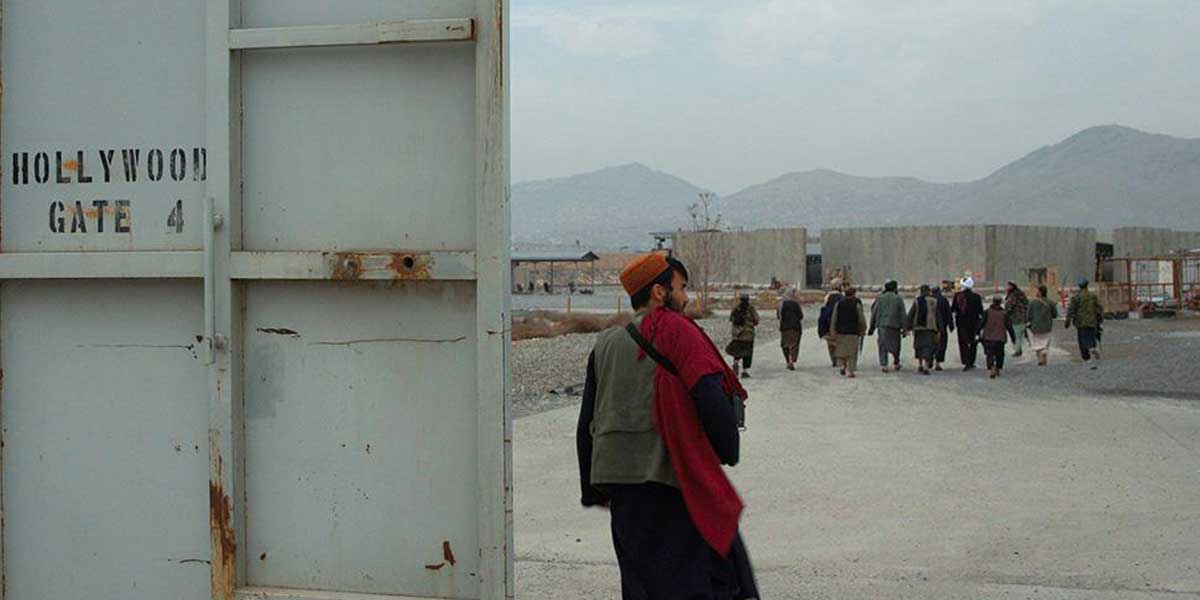 Nash'at's documentary has the incredible selling point of being filmed inside a Taliban establishment. Not much else is known about the film so far, a result of the precautions taken to protect the filmmakers' safety and anonymity during production, which took place in the first year of the new Taliban rule after the withdrawal of US and NATO troops from Afghanistan. But it's sure to be an eye-opening, sobering reminder of the terror still being faced by the Afghani people, and a highly impressive debut feature film from Nash'at. (C.F.)
---
HUMANIST VAMPIRE SEEKING CONSENTING SUICIDAL PERSON
2023 VENICE DAYS
Director: Ariane Louis-Seize
Cast: Sara Montpetit, Félix-Antoine Bénard
Country: Canada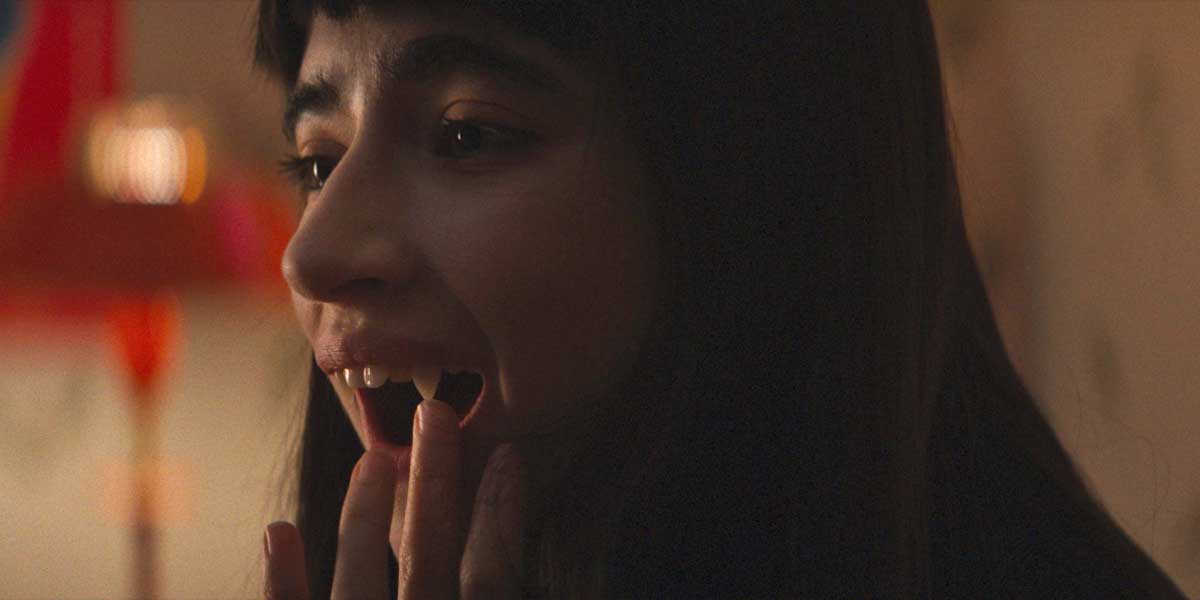 Humanist Vampire Seeking Consenting Suicidal Person (Vampire Humaniste Cherche Suicidaire Consentant) is a movie that had us the moment we read its wonderfully long, exquisitely bonkers title. And then the trailer came out, immediately giving us Ana Lily Amirpour meets Bones And All vibes. And after all, the premise is not that bonkers at all: what if you were a teenage vampire, but you were too sensitive to kill?
This is the dilemma faced by Sasha (Sara Montpetit), whose fights with her parents revolve around just that. One day, her parents cut off her blood supply, and she doesn't know how to keep herself alive, until she finds said titular suicidal person (Félix-Antoine Bénard) who is more than willing to die and save her life. It sounds like a teenage story with a twist, where supernatural elements explore timely themes like identity and growing up. We can't wait to find out more! (S.S.)
---
IN THE LAND OF SAINTS AND SINNERS
ORIZZONTI EXTRA
Director: Robert Lorenz
Cast: Liam Neeson, Kerry Condon, Jack Gleeson, Colm Meaney, Ciarán Hinds, Sarah Greene.
Country: Ireland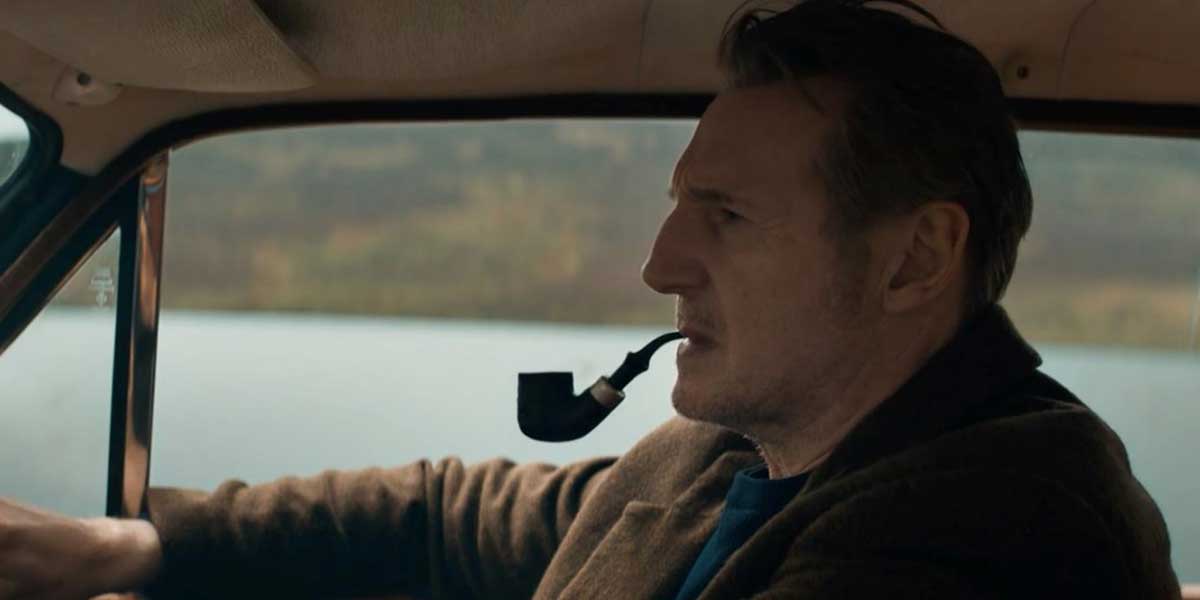 Director Robert Lorenz might well be looking to replicate the success the Emerald Isle had with The Banshees of Inisherin last year with his crime thriller In The Land of Saints and Sinners. It sees Liam Neeson star as an ex-assassin, who finds himself drawn into a lethal game of cat-and-mouse with three vengeful terrorists in a remote Irish village. It's something of a reunion for Lorenz and Neeson, who last worked together on the US sniper drama The Marksman in 2021, and also stars Kerry Condon, Ciarán Hinds and Jack Gleeson. While it might not reach the dizzying heights of the Academy's stage like McDonagh's black comedy, it seems very promising regardless. (C.F.)
---
THE KILLER
VENEZIA 80: IN COMPETITION
Director: David Fincher
Cast: Michael Fassbender, Tilda Swinton, Charles Parnell, Arliss Howard, Kerry O'Malley, Sophie Charlotte, Emiliano Pernía, Gabriel Polanco
Country: USA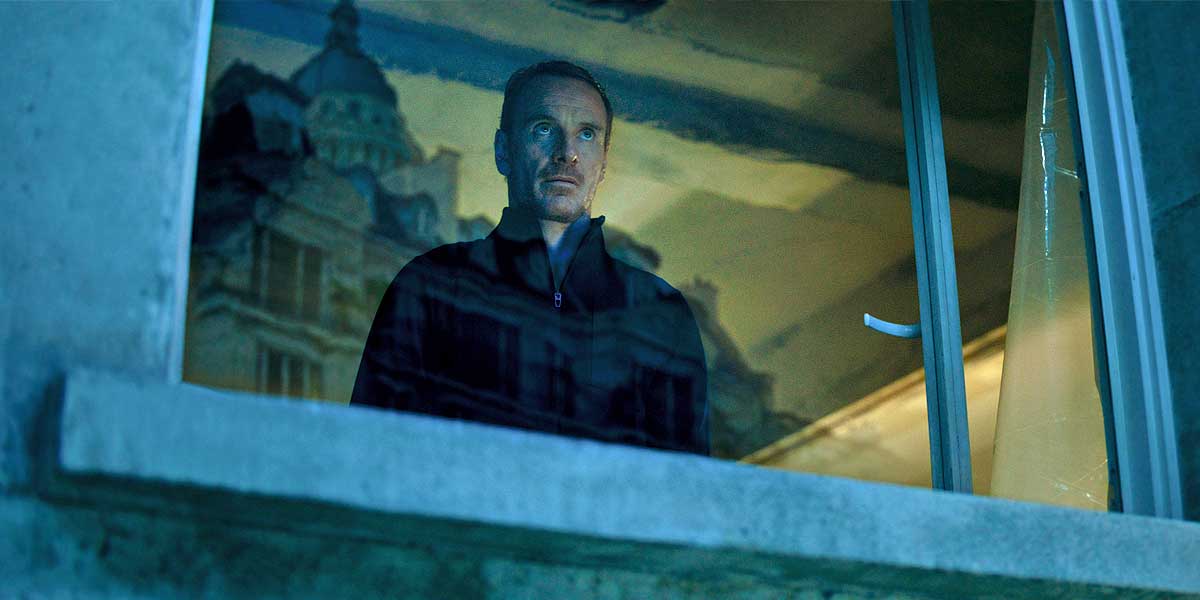 David Fincher has been working on The Killer for years, and it's definitely one of the most anticipated titles at the 2023 Venice Film Festival. Adapted from a French graphic novel, the film is about a cold, solitary, methodical hit man (Michael Fassbender) on an international manhunt. After a near-miss, he retires in Mexico, but not for long. Soon, he's on a new mission – one that isn't personal, or so he says – that takes him to Cuba, Venezuela, and the US. And, if you need more reasons to want to watch the movie, Fincher describes it as "a brutal, bloody, elegant noir". It sounds like the roles leads Michael Fassbender and Tilda Swinton were born to play. (S.S.)
---
LUBO
VENEZIA 80: IN COMPETITION
Director: Giorgio Diritti
Cast: Franz Rogowski, Christophe Sermet, Valentina Bellè, Noemi Besedes, Cecilia Steiner, Joel Basman, Filippo Giulini, Alessandro Zappella
Country: Italy, Switzerland
The talented Franz Rogowski is one of the stars of the moment! In 2023 alone, the Freaks Out actor gave us two excellent performances in Passages and Disco Boy, and was also in the 2023 Semaine de la Critique Jury. The hype his high for Rogowski's new project, where he stars as the titular Lubo, a man who just-so-happens to live in Switzerland but have German origins. Which, in the 1930s, means that both countries are against him. The film is 3 hours-long Lubo is a revenge tale with plenty of twists. Don't miss it! (S.S.)
---
MAESTRO
VENEZIA 80: IN COMPETITION
Director: Bradley Cooper
Cast: Carey Mulligan, Bradley Cooper, Matt Bomer, Maya Hawke, Sarah Silverman
Country: USA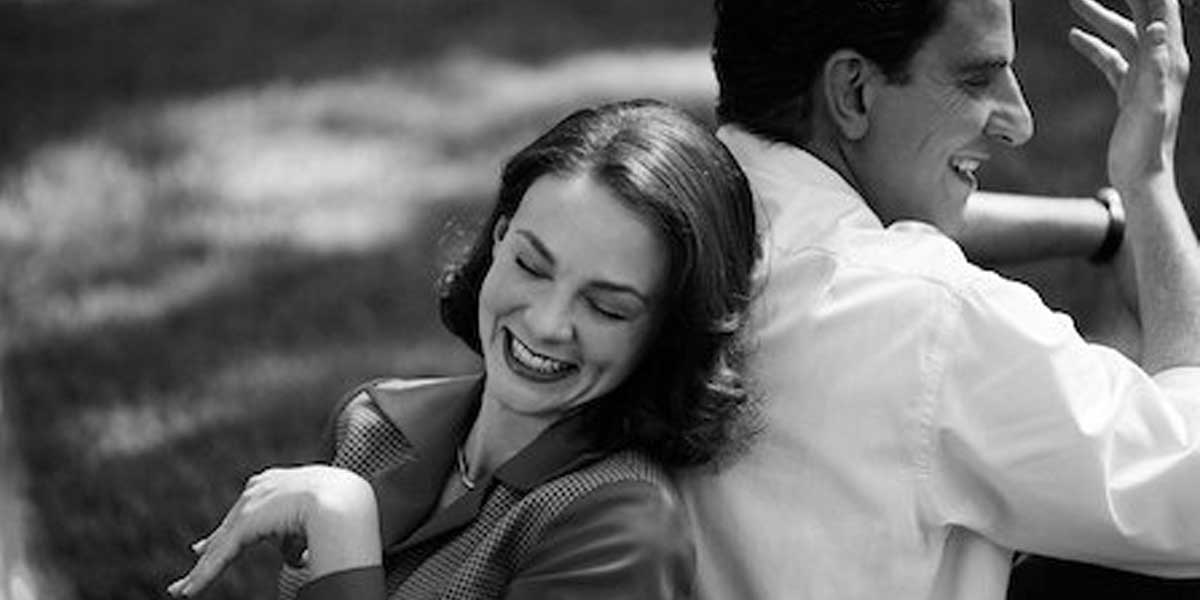 While the current strikes in Hollywood mean that the acting star power may not all be in attendance this year, the line up of directors is certainly nothing to scoff at. Alongside the likes of Michael Mann, David Fincher and William Friedkin, Bradley Cooper, whose directorial debut A Star Is Born also premiered at Venice in 2018, is on the agenda with Maestro, his film about legendary composer, conductor and pianist Leonard Bernstein. He also plays the titular role, alongside Carey Mulligan as his wife Felicia. The film itself focuses on their love story, becoming more a portrait of a marriage than a standard birth-to-death biopic. There's some early awards buzz about this one, and with names like Scorsese and Spielberg listed as producers, it's easy to see why. Definitely one to check out. (C.F.)
---
ORIGIN
VENEZIA 80: IN COMPETITION
Director: Ava DuVernay
Cast: Aunjanue Ellis-Taylor, Jon Bernthal, Vera Farmiga, Niecy Nash-Betts, Audra McDonald, Nick Offerman, Connie Nielsen
Country: USA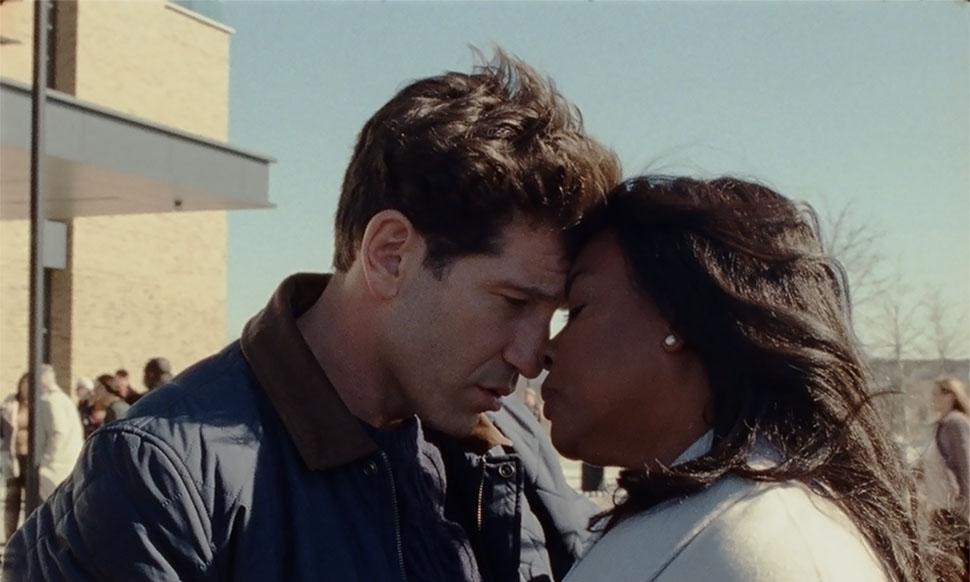 Making history as the first African American filmmaker to compete at Venice, Ava DuVernay's Origin tackles systemic racial inequality in the US. Based on a non-fiction book by Pulitzer-winning author Isabel Wilkerson, the film will explore the hierarchy of injustice that has shaped America and unflinchingly examine society and its relationships with race. It's sure to be an impactful, poignant, important and empowering watch – which is unsurprising, coming from the director of When They See Us, 13th and Selma. (C.F.)
---
POOR THINGS
VENEZIA 80: IN COMPETITION
Director: Yorgos Lanthimos
Cast: Emma Stone, Mark Ruffalo, Willem Dafoe, Ramy Youssef, Christopher Abbott, Suzy Bemba, Jerrod Carmichael, Kathryn Hunter, Vicki Pepperdine, Margaret Qualley, Hanna Schygulla
Countries: Ireland, UK, USA
Auteur Yorgos Lanthimos returns to Venice four years after The Favourite, with another story that revolves around a woman who isn't what you'd expect her to be. This time, frequent collaborator Emma Stone (also a producer) stars as Bella Baxter, a gender-swapped "Frankenstein" who is created by a brilliant scientist (Willem Dafoe) but soon rebels to him. And the man she runs off with isn't exactly a role model, as Duncan Wedderburn (Mark Ruffalo), the lawyer who falls in love with her, is a petty and debauched man. But Bella has other endeavours to pursue, such as a newfound sexual voracity to satiate. (S.S.)
---
SKY PEALS
CRITICS' WEEK
Director: Moin Hussain
Cast: Faraz Ayub, Natalie Gavin. Claire Rushbrook, Simon Nagra
Country: United Kingdom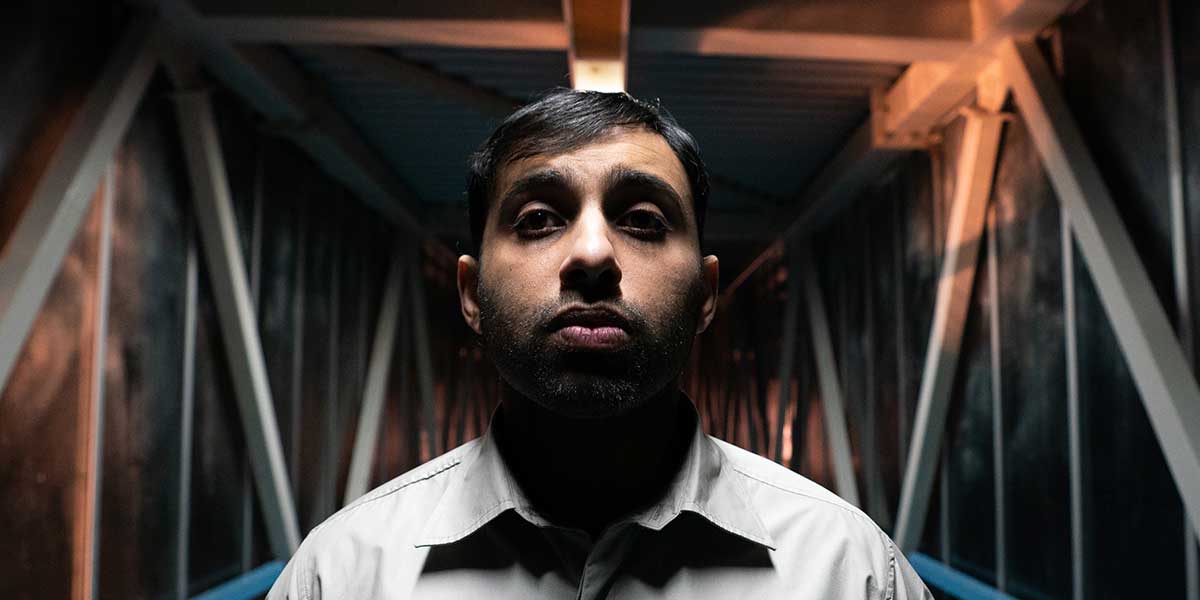 Sky Peals is Moin Hussain's feature debut, and we cannot wait to watch it at the 2023 Venice Film Festival because its premise is irresistible. The film is about a man named Adam who works at a motorway service station. Since he mainly does night shifts, he doesn't really interact much with other people. But his life changes when, one day, he discovers that his father has died – a father he's never really known. And so, Adam is desperate to piece together an image of his dead, and eventually discovers that… His father believed he wasn't human. But what does that mean? What would that make Adam? And does it even matter, after all? (S.S.)
---
2023 VENICE FILM FESTIVAL – 10 MORE FILMS TO WATCH AT VENEZIA 80:
---
The 2023 Venice Film festival will take place at Venezia Lido on August 30 – September 9, 2023. Read the full Venezia 80 lineup and the virtual reality lineup for Venice Immersive!