Passages (2023) Film Review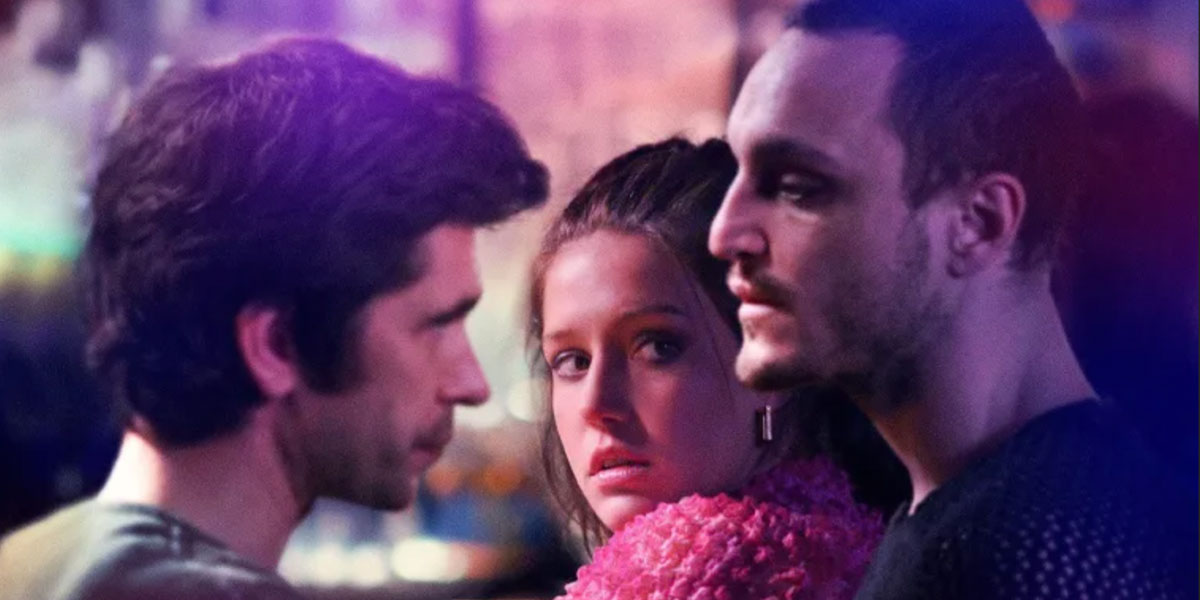 Passages (© SBS Poductions / Berlin Film Festival)
Like a theatre play, Ira Sachs' Passages draws you in with irresistible character dynamics, played to perfection by Franz Rogowski and Ben Whishaw.
---

It's been nearly two days since I watched Ira Sachs' Passages at the Berlin Film Festival, where it had its European premiere, and I'm yet to find a single thing I didn't like about it. The Little Men director brings us a charming, poetic, sexy, hilarious, heartbreaking movie that brims with originality, drawing you into the world of its flawed but well-meaning protagonist — a man who's driven entirely by his own ego and seems to be unable to be alone — and the people whose lives he monopolises over the course of several months.
At the centre of it all is Tomas (Franz Rogowski, of Freaks Out), a German filmmaker who lives in Paris with his husband Martin (Ben Whishaw, of This Is Going to Hurt). When we first meet him, he's on his last day of shooting, obsessing over making the scene just perfect and causing frustration in his exhausted team, to our hilarity. Not long after that, at the wrap party, Tomas meets primary school teacher Agathe (Adèle Exarchopoulos, of The White Crow), starts dancing with her, and the two of them end up spending the night together. The following day, the filmmaker goes home, where his husband is waiting, and immediately tells him, in a matter of fact way, "I had sex with a woman. Can I tell you about it?"
This is the tone that defines the entire film, as you watch Tomas repeating his same mistakes over and over again, going back and forth between two characters with whom he shares completely different kinds of relationships. Tomas' actions are defined by grand, theatrical gestures, and we watch him as he disregards boundaries in an almost cartoonish way, putting his own ego first at all times. The dynamics between our three protagonists are highly compelling to watch, as not only does Tomas' behaviour make for hysterically funny developments, but we get to assist to the different journeys Tomas, Martin and Agathe take in order to figure out what they need and earn their freedom.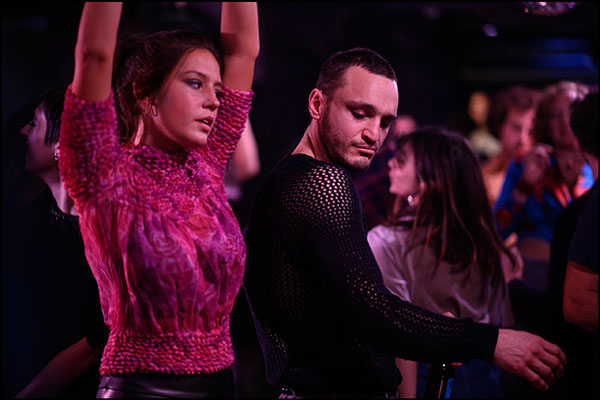 Passages is an extremely well-written film: Sachs (working with co-writer and longtime collaborator Mauricio Zacharias) gives us an intimate movie that feels like a theatre play, where everything seems to happen in real time and unfolds right in front of us even if the narrative often skips through several months. Because Sachs and Zacharias also carefully select the moments of Tomas, Martin and Agathe's lives we get to see, letting us imagine the rest on our own and always approaching them with the empathy they deserve, as the complex human beings they are.
The pacing of the film is also flawless, with impressive attention to details and dialogues that are written and delivered in just the right way to elicit emotions in us. There's a scene where Agathe and Tomas have lunch with Agathe's parents that will have you in fits of laughter, and so will Tomas' hilarious dress choices as he shows up with his bike at someone's apartment at the worst possible moment. But there are also moments that will genuinely affect you on a deep, emotional level, such as a conversation between Agathe and Martin at the end of the film and several scenes between Martin and Tomas.
Passages wouldn't have worked as well as it does without its three leads, as Rogowski, Whishaw and Exarchopoulos all give superb performances that keep our eyes glued to the screen from beginning to end. The standout is Franz Rogowski, who plays his narcissistic character in a charming, endearing way, giving us someone who's completely ego-driven and never concerned about how his actions affect those around him. At the same time, we never come to hate him, as he ultimately comes across as a child who's never learned to think of anything other than his own needs.
And there is indeed something to like about Tomas too, which is what makes the dynamics between him and both Tomas and Agathe even more complex. Ben Whishaw breaks our heart several times as Martin, who's grown accustomed to Tomas' volatile behaviour and even tries to put up with it, as there's clearly a whole lot of love underneath it all. But he's also extremely hurt, and he conveys all of these conflicting emotions with incredible restraint, affecting us even more as a result, in a role that seems to be tailor-made for him.
Though Adèle Exarchopoulos doesn't have as many scenes as her co-stars, she inhabits Agathe with the right spontaneity and depth, moving between the two with ease to give us a multilayered character that is absolutely essential to the story.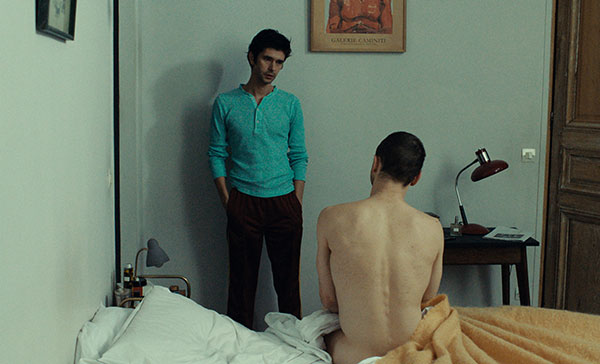 It's nearly impossible to capture the essence of Passages into words, as it's essentially defined by the many contradictions that make us human. It can be charming, lighthearted, passionate and lough out loud funny, but it's also quiet, intimate and heartbreaking, often at the same time. We see its characters when they're vulnerable, carefree, impulsive and horny, but they can also be cruel to one another when they let their ego take over. There's a whole lot of emotion in this sexy, endearing, hilarious, devastating film, and it's not to be missed.
---
Passages premiered at the Berlin Film Festival on February 20-26, 2023. The film will be released theatrically in the US on August 4, Mexico and Chile August 10, Belgium and Luxembourg August 16, Netherlands August 24 (via Imagine), Germany August 31, and in the UK & Ireland on September 1.
Coming soon to streaming on MUBI in the US, UK, Ireland, Germany, Austria, Italy, Latin America, Turkey, Benelux.