Creed III (Film Review): A Total Knockout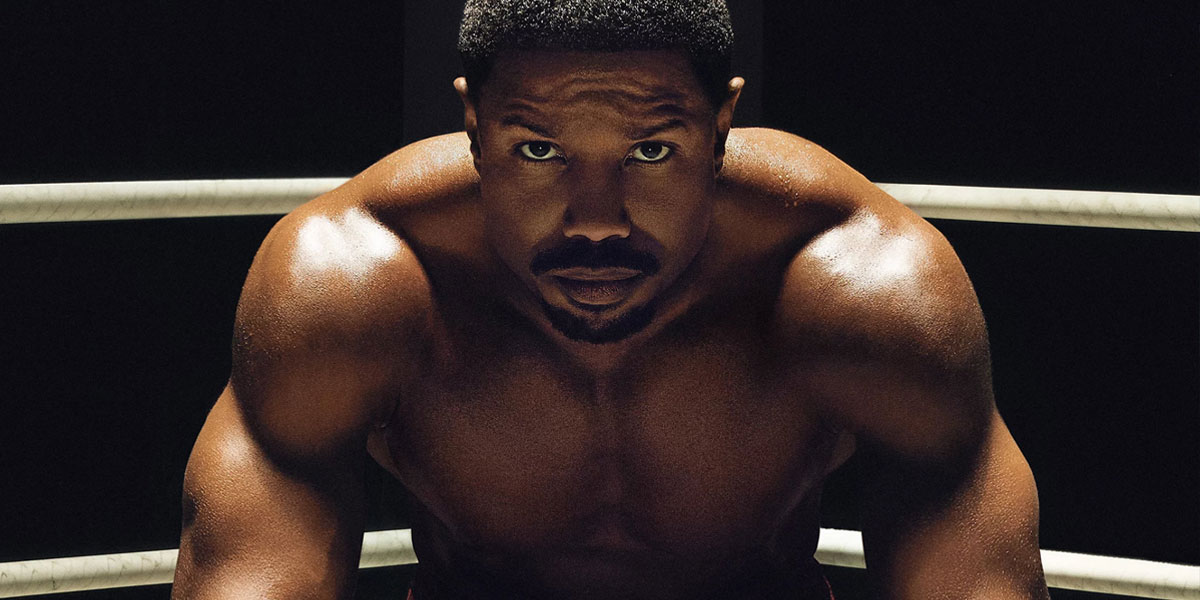 ()
Michael B. Jordan's directorial debut, Creed III, is epic and emotional, and Jonathan Majors leaves no doubt he is a mega star with his marvelous performance.
---
While Creed II (2018) was a good enough follow-up to Creed (2015), I could not help but feel like that film would have been better served as a closing chapter to a trilogy of films. The defeat of Florian Munteanu's Viktor Drago left Adonis Creed (Michael B. Jordan) with nothing left to prove, and I would not have blamed those involved had the series ended there.
Naturally, that left me skeptical when Creed III was announced, but as an avid fan of the Rocky/Creed franchise, I could not say no to more of one of my favorite characters in Adonis. Then came the announcement that Sylvester Stallone would not be reprising his iconic role of Rocky Balboa and, unlike others, I was more open to this idea, because the character had seemingly completed his arc that began in Rocky (1976) in the second Creed film. I still wondered where exactly the franchise could go without Rocky, and more importantly, where Adonis could go as a character.
What turned me around completely on the film was the casting of Jonathan Majors as the main antagonist of Creed III. With all due respect to the actors behind the various antagonists since Rocky II (1979), I was intimidated by them because the films told me to be. It was different with Apollo Creed (Carl Weathers) who I found intimidating, but grew to understand, respect, and love as a character. I would go as far to say that Weathers gave performances that made me like Apollo more than Rocky in Rocky III and IV (1982 and 1985, respectively).
Majors is an actor who I believed could stand toe to toe with another of my favorite actors in Michael B. Jordan and succeed, thanks to having seen his 2020 performances in HBO's Lovecraft Country and Spike Lee's Da 5 Bloods. With Majors as the villain, my skepticism was mostly replaced by excitement for the third entry in the Creed series.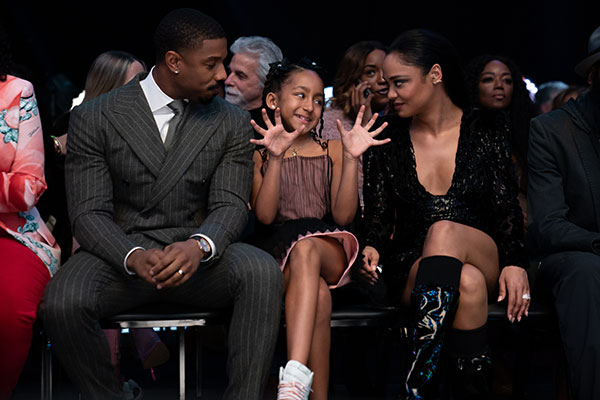 Set sometime after the events of its predecessor, Creed III sees Adonis Creed (Michael B. Jordan) is living the perfect life both inside and outside the boxing ring. Everything changes when his childhood friend and former boxing prodigy, Damian "Dame" Anderson (Jonathan Majors) resurfaces after serving time in prison. Adonis must face off against his past and a fighter that has nothing to lose to settle the score between them.
While the story may hit some of the same notes you have seen throughout the franchise, it manages to stand out. The narrative takes the character of Adonis Creed to places we have not seen, and there are new sides to him. Audiences get to experience the life of a boxer from angles that the Rocky/Creed franchise has not really covered to date. We also get to see more of Adonis as a father to his young daughter, Amara, and that portion of Creed III is part of what makes it so great. Their relationship is heartwarming, and Michael B. Jordan has excellent chemistry with Mila Davis-Kent.
Compared to Creed II, Tessa Thompson gets more to do this time around as Bianca Taylor, which is always a treat because Bianca has more dimensions than your typical sports film love interest. Bianca and Adonis remain the ultimate power couple, but Creed III gives their marriage a bit of a test and Thompson has some dramatic moments with Michael B. Jordan. I would have liked to see her character's hearing loss receive more attention outside of a few lines though.
Keenan Coogler and Zach Baylin's script makes up for it by shifting some focus in that department to Amara, who was born deaf in Creed II and is portrayed by a deaf actress in Mila Davis-Kent, who is exceptional in the role. There are times where child actors are given little to work with and it harms the film, in Creed III, Davis-Kent takes what she is given and gives Amara Creed a sense of spunk and genuine curiosity.
The other home run that Creed III hits narrative wise has to be with the story of Adonis and Damian "Dame" Anderson. It is a tale of brotherhood, and one of the best rivalries that this series has offered in and outside of the ring. Jonathan Majors cements his status as a Bonafide movie star with his performance. Majors portrays Dame as cocky, oozing with charisma, and so intimidating. Not only that, but he makes Dame so likable that you can understand where the character is coming from.
I genuinely cannot remember the last time in this franchise where I feared that our protagonist might not make it out alive. Majors put that fear into me as Dame, and honestly, I was not completely upset at this character. Michael B. Jordan stands tall opposite Majors and delivers an exceptional performance of his own. He has clearly grown with this character, has a sense of who he is, and works hard to bring every single emotion Adonis feels to the screen. The performances of these two actors make Adonis vs Dame feel like an authentic rivalry.
Once the cameras start rolling, it feels like Jordan and Majors have quickly and quietly built-up tension with each other. Adonis and Dame are mirror images of each other, while still having unique traits that separate them. Building the story around these two was an excellent decision because you have points where you are rooting for both men to achieve their goals. I honestly cannot remember a time with this series where that has been the case, and that is a testament not only to the script, but also to the performances of Jordan and Majors.
Another thing I love about this story is how it was strictly a story about Adonis. Do not get me wrong, I love Rocky, and there would be no Creed without Sylvester Stallone and that character, but it was refreshing to have a story that is not as connected to/reliant on Rocky Balboa. 2018's Creed II served as a passing of the torch/send off to Rocky and Creed III sees Adonis taking total control and becoming the true main attraction.
See Also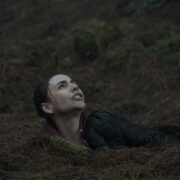 Now, it is time to talk about the thing that I was most concerned about heading into Creed III, which was the direction. Michael B. Jordan makes his directorial debut with this film and even though he is arguably my favorite actor in Hollywood, I was still skeptical. Not all actors can step into the director's chair and do a fantastic job, even Sylvester Stallone's direction of Rocky III and IV was not always able to hit the mark (I will say that Stallone's direction of 2006's Rocky Balboa is a massive step up from whatever John G. Avildsen did with Rocky V in 1990). After learning from the likes of Ryan Coogler and Denzel Washington, Michael B. Jordan proves that he is more than capable of handling directing duties.
There are tons of creative shots inside and outside of the ring throughout the runtime of Creed III. As far as the in-ring experience is concerned, Jordan serves up some unique visual appetizers during the earlier fights, with certain moments designed to make you see the true impact of the punches. He saves the best for last, crafting what might just be the greatest final fight in the history of this long-running franchise. You truly feel like you are the ring during the climactic battle between Adonis and Dame, and there are not endless spins around the inside of the ring that could make you dizzy, either.
Jordan appears to have created the perfect representation of what it is like to be in a boxing ring, and what it is like watching it unfold. You will see and feel the impact of each punch and this match is something that you will not have the slightest urge to look away from until it reaches its conclusion. This climactic battle is a war, and you can see it on the faces of Jordan and Majors as it marches on. Jordan does some experimenting during the 12-round bout between Adonis and Dame to make sure that the showdown in Creed III stands out from everything that came before it. These experiments pay off and the result is a fight with some insane moments and slick visuals.
Even though I am sad that Ludwig Göransson, my favorite composer working today, could not return to craft the score for Creed III, I must give a ton of credit to Joseph Shirley. His score is hard hitting, and I particularly like how he soundtracked some of Dame's key moments.
Creed III is one of the biggest highlights of the Rocky/Creed franchise to date, and Michael B. Jordan proves that he can handle himself in the director's chair. It helps that he has a wonderful story of a friendship turned to a rivalry to work with, but Jordan had to bring that script to the screen in an effective way and he succeeded. He did not do it alone, as Jonathan Majors absolutely killed it as Damian "Dame" Anderson and proved to any doubters that he is a star. If this is the end for the Creed series, this is the definition of going out on top. However, the door is open for more, and it would be worth seeing.
---
Creed III will be released globally in theaters on March 3, 2023.