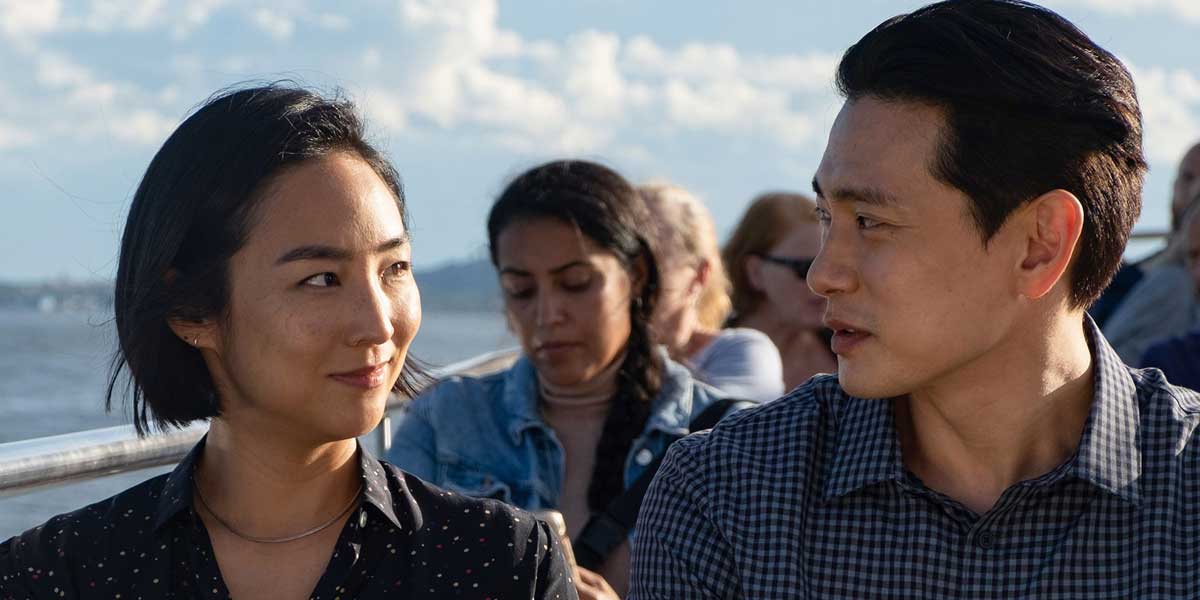 Past Lives (© Jon Pack / Berlin Film Festival)
Celine Song announces herself as a major voice in cinema with Past Lives, her divine and complex reflection on enduring love.
---

From the very first moments of Past Lives, the central relationship between Nora and Hae Sung is given an unequivocal verve and vivacity by Korean-Canadian director/writer Celine Song, here making her feature film debut. It takes very few scenes for us to understand the deep bond that these two young South Korean children have with each other. A romance that never veers into soppy territory, Past Lives expertly chronicles three distinct but interconnected timeframes, capturing the immigrant experience, the shifting of time, and the inescapable solidity of love with a soulful texture and rare maturity. It may be early in 2023, but very few films will be able to top this exquisite drama.
After establishing the duo's relationship – the young versions are portrayed by Seung Ah Moon (Scattered Night) and Seung Min Yim – and following Nora's departure for America with her family, Past Lives moves us forward 12 years. Nora is a writer in New York, whilst Hae Sung, still in Seoul, is studying engineering; the two haven't spoken since Nora's departure. Despite the physical distance, their souls haven't drifted far from one another. When Hae Sung reaches out to Nora over the internet, they rekindle their undefined relationship via video calls. They become children again; there are furtive glances and little smiles, and they laugh giddily at shared memories. However, it becomes clear, after a time, that the relationship in this form won't last.
As the two characters drift apart for another 12 years as Past Lives heads to its third and final part, Song vividly weaves a complex tapestry of ideas and reflections on fate, immigration, identity, and human connection. The Korean concept of In-Yun, which argues that we and the people around us are versions of our past selves, is explored with a moving tenderness. It is something that both brings the characters together and draws them apart, and a concept that gives them hope – at one point, it's even used as a tool of seduction by Nora. With these different timeframes and this exploration of fate and love, Past Lives feels reminiscent of Richard Linklater's Before trilogy. His films and Song's navigate these complex webs with unerring clarity.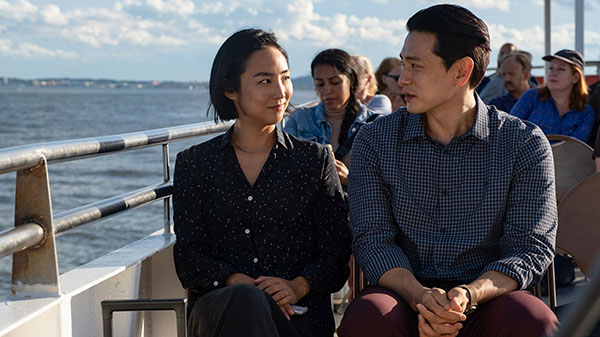 Song's addition of humour and self-reflectiveness add another interesting angle to Past Lives. Nora's eventual husband, Arthur (John Magaro, First Cow), questions his role in the story in meta fashion. It's obvious that he's the white villain, he claims, and that Nora and Hae Sung will, eventually, set off into the sunset like the childhood sweethearts they are. It's a knowing wink from Song, and she consistently resists the impulse to romanticise Past Lives too heavily. To do so would reduce its realism. Magaro is terrific, but the stars are Greta Lee (Russian Doll) and Teo Yoo (Decision to Leave) as adult Nora and Hae Sung respectively. Their chemistry is undeniable, whilst each actor brings their own raging emotional power and depth.
See Also

Past and present merge in spectacular fashion. Song's strong screenwriting abilities are perhaps less surprising, considering her background in theatre and television, but her direction is astounding and masterfully controlled. Characters are frequently framed as silhouettes or reflected in mirrors and puddles, portraying the shifts in their lives and personalities, and more widely the In-Yun concept. Past Lives has a consistently tranquil mood, but the simmering emotional wells which sit within each character are potent to the extreme. Its shattering conclusion reinforces the notion that in Song, a new voice of power is here.
---
Past Lives premiered at the Berlin Film Festival on February 19-26, 2023 and is now available to watch in cinemas in the UK & Ireland and on digital and on demand in the US. Read our interview with director Celine Song on Past Lives.