Under the Fig Trees (2023): Film Review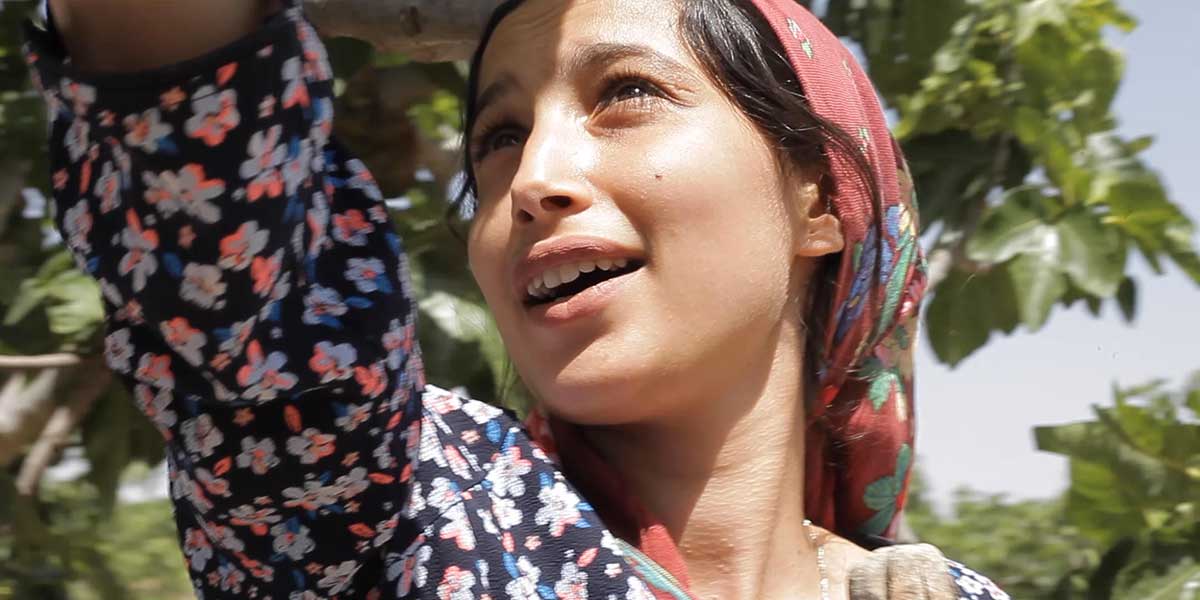 Under the Fig Trees (Modern Films)
Love and human connections blossom within nature's watch in Under the Fig Trees, Erige Sehiri's tender and immaculately composed orchard chamber piece.
---

Drawing from her background and skills as a documentarian, director and writer Erige Sehiri (Railway Men) crafts a sublime slice of observational cinema in Under the Fig Trees. The premise seems simple: over the course of a single day, a group of Tunisian labourers of differing ages work at a fig orchard. The years-old relationships, however, are complex, with love, friendships and disagreements flowing organically throughout their working day. Across the film's 92 minute runtime, these frictions undulate with a beautiful grace, giving us a snippet into these people's lives. There are intense difficulties for the characters and societal issues such as misogyny weighing upon them, but Under the Fig Trees brims with hope, the rural setting giving its workers a sense of solace and community.
Bookended by the truck journeys to and from the orchard, Under the Fig Trees is structurally unique. The interactions between the ensemble of characters play out organically and without enforcement, whilst the plot is, in a classic sense, loose and experimental. There are no grand narrative arcs or spectacular declarations; instead, only hints at what the characters feel inside, or momentary bursts of emotion. Sehiri keeps this naturalistic tone up throughout, never sensationalising the situation or its characters. Under the Fig Trees feels real and true in every aspect.
Sehiri establishes the characters succinctly: there is the boss, a young man who treats his workers poorly; Fidé (Fidé Fdhili), the more rebellious, outspoken young woman of the group; older characters who feel worn by their years of mistreatment. Under the Fig Trees occasionally flits too swiftly between the members of its ensemble, but each character feels refined and textured, never underdeveloped. Notably, there is a divide between the generations, both in how they view society's treatment of women and how they act at work. Despite their differences, they are also unified, finding solace in their shared experiences.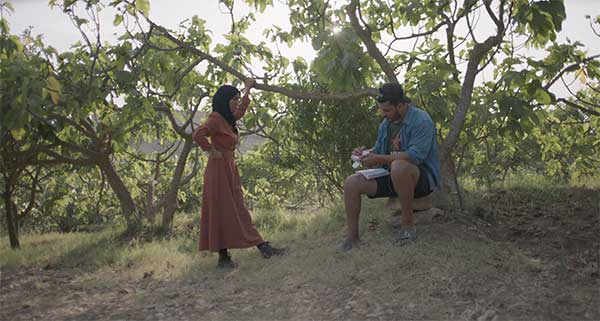 Frida Marzouk's (Alam) camerawork gracefully guides us along on this sensory, moving journey. The camera becomes an extension of Under the Fig Trees' overall intimacy, moving with a respectful restlessness and bringing a welcoming, warm ambience. Marzouk lingers on faces during conversations and subsequent glances, smiles or frowns, but she also focusses on hands, whether it is a pair wringing together in anxiety or two people touching fingers gently. The tone is straightforward, but always evocative. It shows how deceptively powerful Under the Fig Trees really is.
Sehiri's script, which she co-wrote with Peggy Hamann and Ghalya Lacroix (Blue is the Warmest Colour), ensures Under the Fig Trees is a joy to watch, but it also retains its politically passionate angle. There are some harrowing instances in the film and an overall tone of mistreatment, but the writing trio manage to balance these more distressing moments with fantastic, humorous instances of levity, without ever reducing or simplifying the more serious themes. Delivering this script is the wonderful ensemble, a bright, lively group of non-professional actors from Kesra who elevate the authenticity of Under the Fig Trees to the highest level.
See Also

A lot happens throughout the day in Under the Fig Trees, but equally, it is just a single day; there have been and will be both better and worse ones. As we leave the characters on their journey home – one of the most touching sequences of the film – we have a sense of real connection with each of them, the film being a wholly transportive experience. Because of its succinct runtime and tapestry of characters, some of the depth of Under the Fig Trees feels mildly lacking, but this is just a snapshot of a small community, not an epic exploration. Sehiri consistently brings an exquisite, effervescent edge, represented never more so than in a late scene with three of the younger women applying makeup and laughing. It encapsulates the undying spirit of Under the Fig Trees: there is happiness despite the hardships.
---
Under the Fig Trees will be released in cinemas in the UK & Ireland on May 19, 2023. Read our interview with director Erige Sehiri.