Inside: Berlin Film Festival Review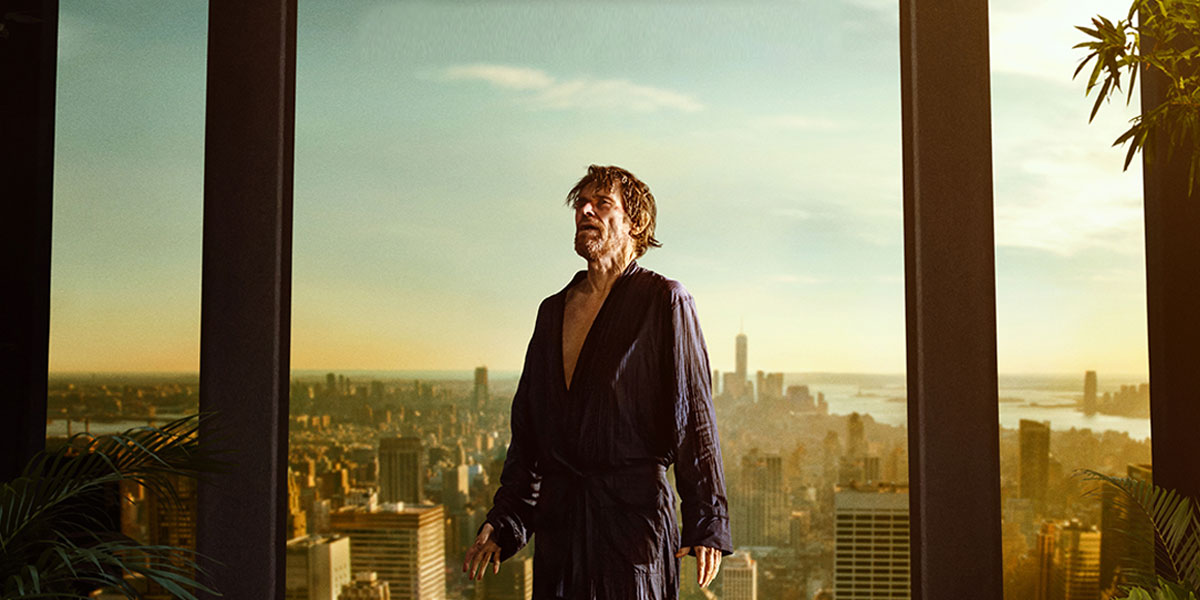 Inside (© Heretic / Berlin Film Festival)
Despite its intriguing premise and a great Willem Dafoe, Inside gets lost in its own cleverness, taking us on a journey whose outcome we've been able to predict since the very start.
---

When the protagonist of Vasilis Katsoupis' (My Friend Larry Gus) Inside was a boy, his teacher asked him what he would save if his house was on fire, to which he replied, "my sketches, my AC/DC album, and my cat". At the beginning of the film, as we are immediately clued in to his thoughts, Nemo (Willem Dafoe, of The Florida Project and Spider-Man: No Way Home) lets us know that he didn't even mention his parents or sister. "Does that make me a bad person?," he asks us, and we know immediately what kind of film we're about to watch.
Inside is a movie that showed tremendous promise on paper. An art thief breaks into a New York penthouse to steal a series of paintings by Austrian Expressionist Egon Schiele and a self-portrait, but the latter appears to be missing. The thief tries to leave the house with the other paintings, having run out of time, but the high-end security system is suddenly triggered, and he finds himself locked into the penthouse, with no water, little to no food, and broken air conditioning that makes the already sealed shut environment even more inhospitable.
And so, our protagonist is stuck in a very expensive prison, with no contact with the outside world except for the surveillance camera monitors, showing him glimpses of the doorman and cleaner from time to time. As days, weeks, and even months pass, the thief is still stuck in his cage, and his mental and physical limits are put to the test.
At first, the film is engaging to watch. It's Willem Dafoe's one man show, as he's the only character we see in the film, and he handles it brilliantly, giving us impressive physical acting and the distressing portrayal of a man who's slowly going insane. But we already knew that Willem Dafoe would be able to pull off such a role, as he is one of the best actors working today. The problem with Inside is that Katsoupis doesn't really do much neither with his premise nor with the talent he had at its disposal, giving us a film whose ending we can infer from the very first scenes we watch.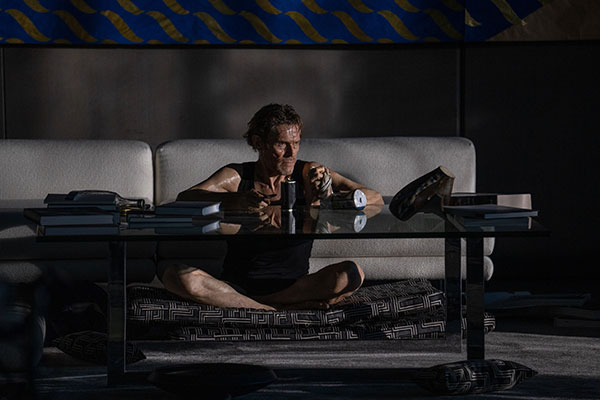 The fact that Inside 's protagonist is called Nemo (Latin for "no one," and also an obvious reference to Homer's "Odyssey") should really clue you in as to what kind of film this is. It's a movie about the art world and the creative process: it asks us to look at the depths of the human mind when we are deprived of what we need to survive – contact with the outside world, and the freedom to make choices. It also looks at the beauty that can come from pain, and Nemo does indeed endure a lot of that.
In fact, Inside is quite the distressing watch, as the camera is often a little too close to Nemo, with frequent extreme close ups of his tired eyes and face and anxiety-inducing sound design that makes us even more uncomfortable. Nemo's main purpose throughout the film is clear: he needs to try and escape his prison, with every possible means at his disposal, and we watch him do just that.
See Also
But we also watch him do some pretty disturbing and private things (if you didn't like the bucket scene in Nomadland, brace yourself for what you'll watch here), and none of these things do much for the narrative. On the contrary, we never really witness complete madness, as Nemo remains pretty lucid throughout, and the result is… well, not that compelling, keeping in mind that we've known all along what the film was trying to say.
In the end, we're left with a movie with a Willem Dafoe in splendid form, great technical execution and an intriguing premise, but that doesn't really do anything with it, and gets lost in its own cleverness instead. There's no creation without destruction; unfortunately, Inside has neither.
---
Inside premiered at the Berlin Film Festival on February 20-26, 2023, and will be released in US theaters on March 17. Read our Berlin Film Festival reviews!