Fast X (Review): A Load of Carnage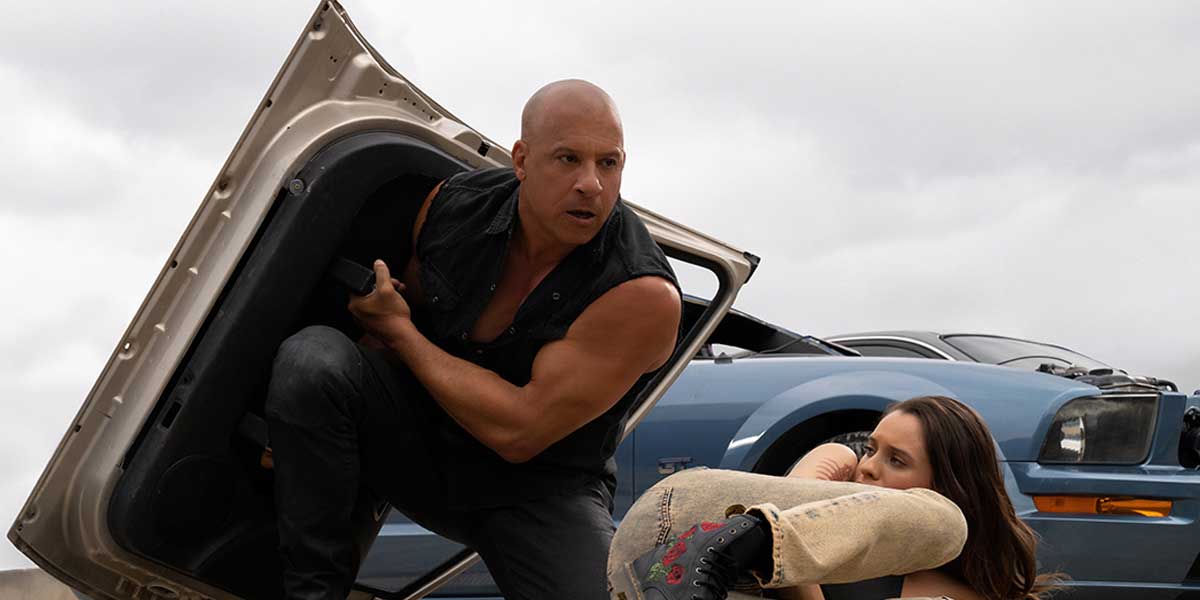 Vin Diesel and Daniela Melchior in Fast X (© Universal Studios)
Fast X zooms into cinemas this weekend, with Vin Diesel back in the driver's seat once again, joined by Jason Momoa, Diesel's new archenemy.
---

If nine feature lengths, two short films and one spin-off wasn't enough to fill your appetite for violent car chases and your need for speed, you're in luck, as Fast X is finally here. Coming in at a whopping 142 minutes, the second longest (merely missing the top spot held by F9 by one minute) in The Fast and Furious franchise, there's no doubt Fast X is a long thrill ride many have been looking forward to since star Vin Diesel teased the trailer release date back in December last year. Diesel continues to reprise his role as Dom Toretto, alongside Michelle Rodriguez as Letty, Ludacris as Tej Parker, Tyrese Gibson as Roman Pearce and John Cena as Jakob Toterro, as well as other familiar faces and some new to the franchise A-listers (Brie Larson as Tess and Jason Momoa as Dante Reyes). Sit back and brace yourself, this is a thrill ride you won't want to miss.
Rome may have not been built in a day but Momoa can sure as hell destroy it in one. Dante is Fast X's supervillain. He's indestructible yet chaotic. No one knows his next move. Dante is everyone's worst enemy as his subsequent step is so far calculated that you'd never be able to outsmart him even if you tried. Dante is a man who has been seemingly dead ever since Fast Five where he was killed in a car collision on a bridge which also killed his father, Herman Reyes. Revenge is sweet and the only thing on Dante's mind. He wants to see Dom, his family, and the rest of his crew suffer. Momoa's character has only just been introduced (as he was never actually in Fast Five), but we're made aware that Dom and his posse are to be avenged for his father's death. If The Fast Saga wasn't complicated enough, it's about to get a whole lot messier.
Diesel doesn't really need to act. All he has to do is sit behind the driver's seat whilst looking cool and the crowd will cheer. What's not to love? Dom and Letty are as strong as ever, cooped up in a cute little house with their even cuter son Brian (Leo Abelo Perry). The rest of the crew hangs about at Dom and Letty's house like a real big family. Roman and Tej joke and bicker like real brothers whilst Ramsey (Nathalie Emmanuel) acts as the intel for the group, always with a computer in hand. When they're called upon to complete a task in Rome, all but Dom and Letty (who stay at home with Brian), make the journey across the pond to do what they do best – race those damn cars! Little do they know, Dante is speeding around every corner and they must hold on tight to stay alive.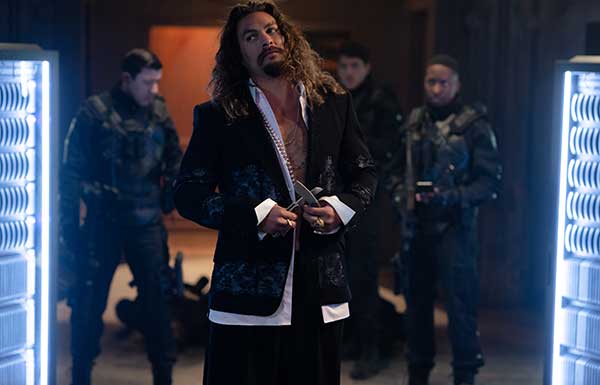 Fast X provides little time for any of the characters to make small talk. But when they do, it serves a purpose. Dante makes sure to keep the jokes flowing even though most of the time he's just entertaining himself when he's up high on top of a building watching the annihilation take place. Intermittently, the camera lingers over photos of people that have been lost along the Fast journey, giving us time to reflect on their lives. Little nods to the late Paul Walker, who played Brian in The Fast Saga before his passing, are made at various points. A short yet sweet instrumental of Wiz Khalifa's See You Again, famously on the Fast 7 soundtrack, is played whilst Dom gazes at photos of Brian that he's plastered all over a corkboard in his garage. Friendship between two friends like that can't ever be forgotten.
Larson's debut into the Fast world is a standout as Mr. Nobody's daughter Tess. Her outfit of a bold blue suit with a massive gun in hand is hard to forget. Rodriguez, too, is a leading lady in her own right, channelling her inner Machete moves. Letty forms an unlikely alliance with Cipher (Charlize Theron) in order to stay alive, before stumbling across an old friend who might be their 'get out of jail free' card. A spin off like Hobbs & Shaw but with the kick-ass females of the franchise is a must.
If the post credits scene hasn't already been ruined via social media for you, I won't be the one to break it to you now. But either way, it's absolutely worth waiting around for. Countless cameos are seen throughout, including Debby Ryan and husband Josh Dun bumping into Jakob Toretto in the airport, and even Pete Davidson who's fittingly on his laptop with a Discord browser open. The best cameo, and the one that got the most cheers in the cinema, is easily in the post credit one.
As it's repeatedly mentioned throughout, Fast X and the rest of The Fast Saga is all about family. When you see a fun cameo like the last one in this new instalment, there's a sense of warmth coming from the audience as they really love this big Fast family so much. It's undeniable the impact this extensive onscreen family has had on audiences. When the first of the Saga was released back in 2001 no one could predict how massive it could become. You experience cinema coming to life when you're sitting in a room full of people who are genuinely excited to be involved in such a colossal franchise 21 years later.
See Also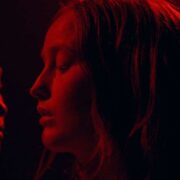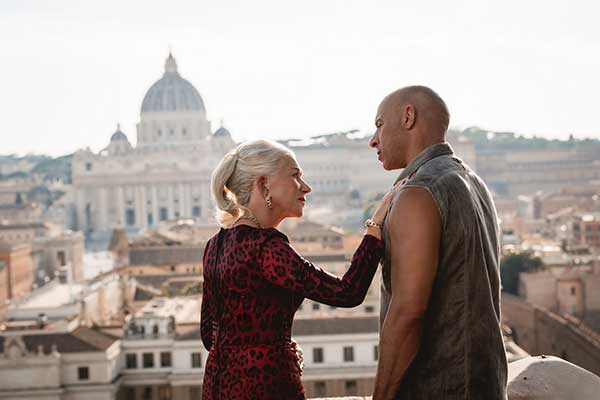 If carnage is what you're looking for, then you've come to the right place. Whilst Fast X isn't necessarily progressive, it's a whole lot of fun. The entire runtime is just filled with car chases (duh!) and fights to the death. Getting out alive isn't made easy for anyone. It kind of starts to get repetitive at points but it does exactly what it says on the tin. It's fast and it's furious. Fast X also makes Momoa the absolute star of the show in his flashy purple automobile which he matches his fingernails too (an incredibly great choice). In fact, Momoa's wardrobe is ostentatious. Whilst in Rome, Dante wears a snakeskin leather jacket whilst quite literally towering over everyone in the city, before hopping on a motorbike of his own to show everyone that he's in charge.
Blast the previous Fast films soundtracks in your headphones as you make your way to the cinema this weekend to get yourself hyped up. Don't wait around to see Fast X at home: it's a necessity for the big screen. Make sure to swat up on your knowledge of the previous films too as there's no time to remind you who these characters' enemies or friends are, it's expeditious from the start.
---
Fast X will be released globally in theaters on May 19, 2023. Read our list of Fast & Furious movies ranked from worst to best!