Lunana: A Yak in the Classroom: Film Review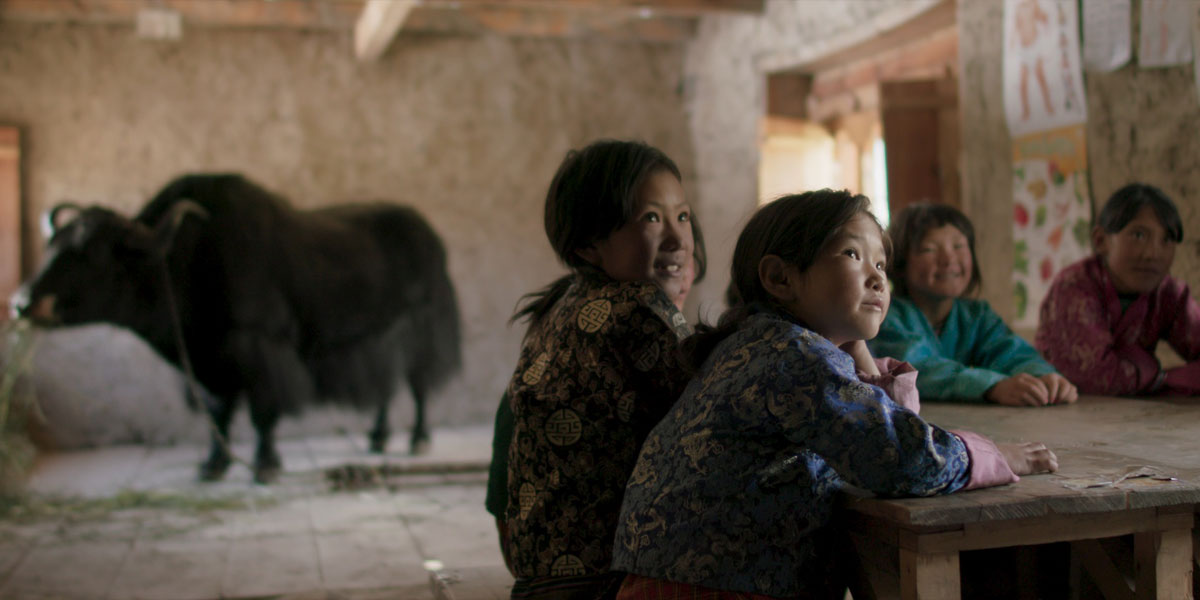 Lunana: A Yak in the Classroom (Peccadillo Pictures)
With its focus on the importance of education and its sincere centre, Lunana: A Yak in the Classroom elevates its predictable material into something wholly uplifting.
---

Drive My Car, Flee, The Hand of God, The Worst Person in the World; few eyebrows would have risen in surprise when these films were announced as Best International Feature Film at the 94th Academy Awards. A couple, however, may certainly have been elevated in response to the final nominee, Lunana: A Yak in the Classroom, not through any disrespect to Pawo Choyning Dorji's film, but rather due to the inevitable kneejerk reaction to any country's first Oscar nomination – in this case, Bhutan. Despite this possible surprise, Lunana was fully deserving of its place in this world of the elite. It's a film that should, in theory, probably dissolve under the weight of its own sweetness, but it doesn't. With an unabashed warmth, Lunana sparkles in just the right way.
Ugyen (Sherab Dorji) dreams of moving to Australia to become a singer, but first he must complete the final year of his mandatory teacher training. His resistance to the situation intensifies when he is sent to the small remote village of Lunana, leaving the urban for a year-long stint in the rural. Director Pawo Choyning Dorji, who also wrote and co-produced Lunana, immediately adds a comical edge to proceedings: Ugyen is like a moody child when he first treks with two villagers through the mountains to Lunana; he is completely shocked, amusingly so, when he sees that they don't wear shoes. Ugyen's sulkiness initially doesn't decrease at all, and his immediate reaction to the bucolic simplicity of life in Lunana is to ask to leave.
As you might predict, Ugyen ends up staying for the full year, taken in by the friendliness of the villagers and their deep respect for education. Lunana's deceptively simple tale is mirrored by the inhabitants and their pastoral lifestyle; there is no electricity, no contemporary heating methods, nothing of this sort of modernity. They treat and follow their traditions and customs with great respect, as they do the natural world which surrounds them. DOP Jigme Tenzing (Ranam) captures the Bhutanese landscape in stunning detail, drawing out a great deal of history from this world whilst also impressively situating each person within it as an important addition. Lunana flows organically, with both the world and the characters developing naturally alongside each other, consistently bringing new depths for the viewer to experience.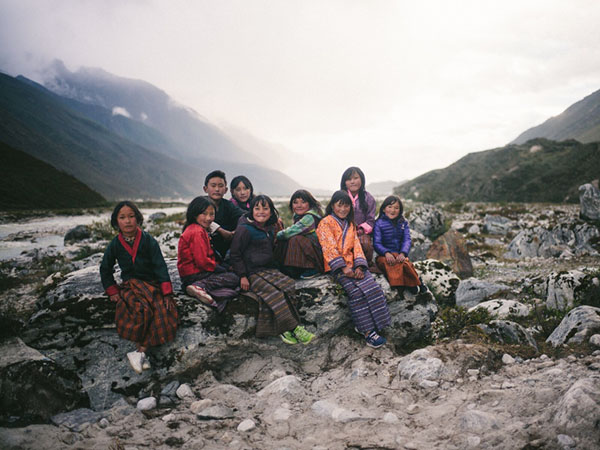 As the lead, Sherab Dorji brings a great subtlety to Lunana. His shift from initial reluctance to eventual acceptance of his situation is delightfully portrayed and fully believable. There is no sudden dramatic moment of realisation – again, only an organic change. Supporting characters such as villager Michen (Ugyen Norbu Lhendup) and class captain Pem Zam (her real name) add to the endearing, wonderful world of Lunana, even more so with the knowledge that the film is based on a true story and features a cast of mostly local inhabitants.
Lunana treads a fine line between absorbing emotional warmth and intense saccharinity, but only occasionally falls on the wrong side. These moments, along with the inevitable predictability of its story, are overpowered by Lunana's soft, warm core, which may well alter your outlook on life and change certain behaviours. The film bears great specificity to Bhutan, its history, and its traditions, but many of its themes feel universal too. Education is a necessity for all children, whatever their origins or place in the world. Pawo Choyning Dorji's film might not feel groundbreaking but, as its Oscar nomination shows, there is a remarkable power and resonance in these seemingly modest tales of people forming simple and beautiful relationships with one another.
---
Lunana: A Yak in the Classroom will be released cinemas and on digital platforms in the UK on March 10, 2023. In the US, the film is now available to watch on digital and on demand.