Revoir Paris: Film Review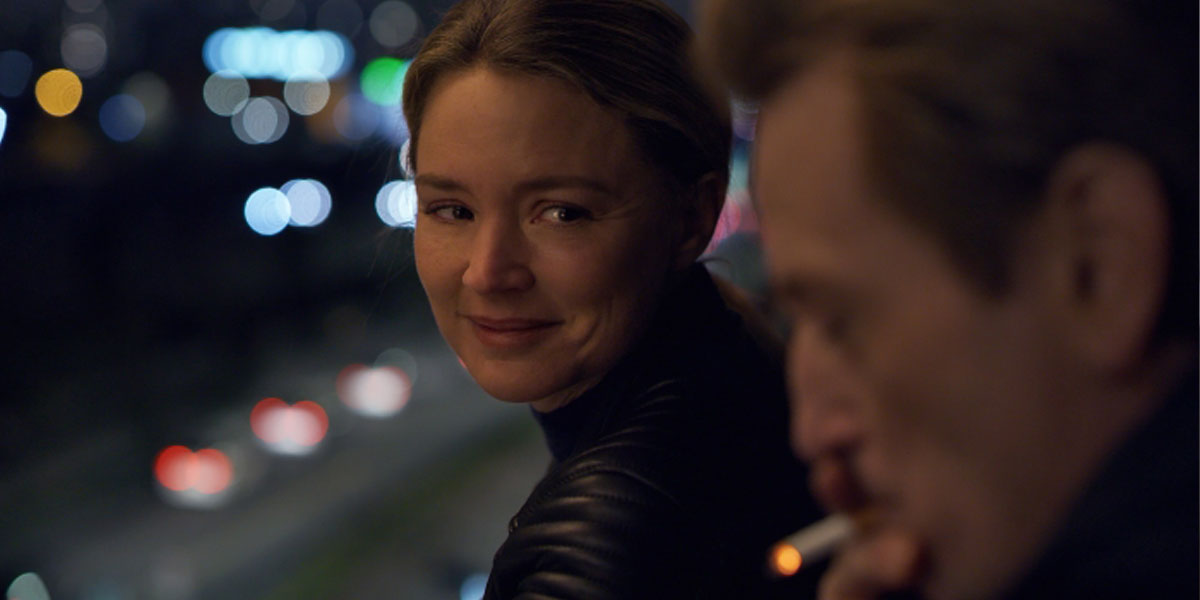 Paris Memories (Revoir Paris) (Music Box Films)
Paris Memories (Revoir Paris) counts on good performances by Virginie Efira and Benoît Magimel. Still, director Alice Winocour ultimately seals the film in diluted and clichéd dramatic sensibilities.
---

French writer and director Alice Winocour has always been interested in creating stories primarily centered around women, that are about the body and mind's effects in different circumstances. Her pictures deal with complex emotions and behaviors, which make many viewers want to always tune in to her work. And she always knows how to get great performances from her leading actors. But there's a drawback to all of this: Winocour's films occasionally have a straightforward and clichéd undertone that might seem overwhelming for some (myself included), because it takes them out of the story she's telling. Alice Winocour's latest work, Paris Memories (Revoir Paris), shows improvement in some facets, including her direction of the actors. However, it still contains some of the same issues that reappear throughout her filmography and adds a sense of unwarranted emotional manipulation.
For Paris Memories, Winocour draws (and reflects) on her younger brother's harrowing and heartbreaking experiences of the Bataclan attacks on November 13th, 2015, where over one-hundred-and-thirty people were killed due to coordinated terrorist attacks by Islamic State militants in France's capital. The film is all about shared trauma, how one single moment can cause your life to unravel completely, and the strains of putting one's life together after tragedy.
A thirty-something-year-old woman named Mia (played by an always electrifying Virginie Efira, aka. France's current "it-girl") drinks a glass of white wine alone at a restaurant. She watches a birthday celebration of a stranger (Benoît Magimel) closely, although some resentment and sadness are lingering in her expressions; personal trouble is bothering her, but Mia roams the French capital worry-less. Right until tragedy strikes.
Winocour doesn't waste time in her latest work, as the attacks are seen in the first couple of minutes into the film. A grueling and impactful scene of the attacks is shown as Mia and the other people at the restaurant try to survive. Then, before it reaches a point of exploitation of such cataclysm that lingers around the hearts of many, Winocour cuts the screen to black and transitions into a shot of the Arc de Triomphe. This monument honors those who fought and died during France's military history. Although that seconds-lasting shot might seem like a truism, just like the shots of The Gherkin in movies set in London (meant to represent how London has changed), in Paris Memories, it has an impact on the viewer. It serves as a time of silence to recognize those who lost their lives during the Bataclan attacks.
Even though I know Winocour's intentions with this film are harmless and full of care, the "suspense building" in the attack scene feels a bit icky due to it arriving entirely unwarranted. In addition, it feels a bit out of place with the rest of the narrative's tone, which is tamer, albeit to a fault, and quite clichéd. Paris Memories continues the French filmmaker's journey through the exploration of trauma and the forging of memories. Still, unlike her other features, this one seems to follow the cinematic textbook of how to portray these themes. The film arrives with drab direction and little to no surprises because, for starters, you have seen all of this before, and the "turns" it takes don't actually make you engaged with the story.
Paris Memories emphasizes the messiness of memory and forgetting, which may pave the way for many exciting plot threads and narrative thresholds. But, in contradiction to such aforementioned thematic messiness, the film is, unfortunately, formulaic and linear. The main reason you get a grasp on the film's emotions is the two leading performances. Virginie Efira (who won the César Best Actress Award for this film) and Benoît Magimel carry the picture on their shoulders.
It shows that Winocour has improved in directing her cast and motivating them to deliver great performances, even if the final project doesn't grasp the viewer entirely. Winocour has tons of affection for Mia's journey of healing, and it shows in Paris Memories' scenes of silence, where the frame focuses on Efira's face as she's trying to live her life after a tragic event. The resolution might be heartfelt, but it is ultimately one-note in its development and imagery.
---
Paris Memories (Revoir Paris) was screened at Film at Lincoln Center's "Rendez-Vous with French Cinema 2023" on March 2, 2023. The film will open in New York on June 23 and LA on June 30, with a national expansion to follow, and in the UK on August 4.