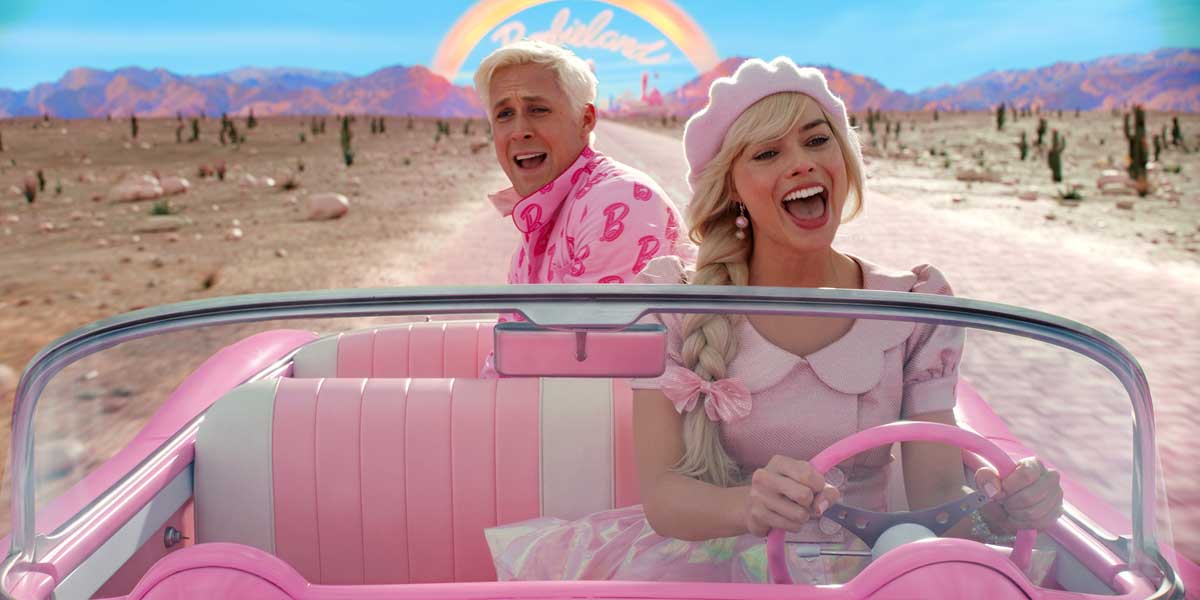 Ryan Gosling and Margot Robbie in Barbie (© 2023 Warner Bros. Entertainment Inc.)
With a hysterical and heartfelt script and great performances by Margot Robbie and Ryan Gosling, Barbie is the most fun you will have at the movies this summer.
---

Whatever you are expecting Barbie to be, I can promise that the film will subvert your expectations. I thought I had a rather good idea of what Greta Gerwig and Noah Baumbach would do with this iconic character and the duo managed to surprise me with their script.
This film has so much going on from the word go and does not let up until the end credits roll. In all honesty, when I was walking out of the theater with this giant smile on my face, I wondered how I would put my feelings about Barbie into words. For you, dear reader, I am going to do my best to try.
Barbie sees the title character (Margot Robbie) suffering an existential crisis out of nowhere. She begins questioning her existence and place in the world. To figure out just who she is, she reluctantly leaves the utopia that is Barbie Land and journeys to the real world with Ken (Ryan Gosling).
First and foremost, kudos to this incredible cast. From top to bottom, everyone plays their specific roles wonderfully. The actors playing the Barbies and Kens very much resemble what you would expect their doll counterparts to me. As far as characters in Barbie Land go though, I must admit that outside of Robbie's Barbie and Gosling's Ken, the character that I adored most was not a Barbie or a Ken. That honor goes to Michael Cera's Allan. Talk about a sentence that I never expected to type, but Cera is just an awkward delight in Barbie. I will say that Kate McKinnon as Weird Barbie is also a standout and I do not think she has had this much fun outside of her time on Saturday Night Live.
When it comes to our main Barbie and Ken, Ryan Gosling is going to get a lot of love and attention for his performance and rightfully so. He brings so much passion and wonder to this role. His Ken is an unpredictable doofus, which in all honesty is what Ken has always been to me. However, what happens when we start to peel back that layer a little bit? It gets pretty interesting to say the least and Gosling is constantly on his game and making you laugh.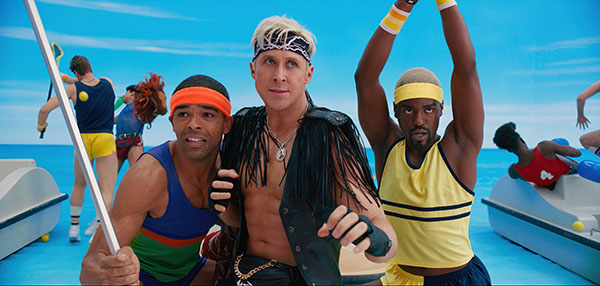 Margot Robbie's Barbie is such an interesting and complex depiction of the character. Much like she was able to do with Jo March in Little Women (2019), Greta Gerwig, along with her partner and script co-writer Noah Baumbach, gives us the Barbie we expect and then adds new layers to her. This narrative really dives into who Barbie is, what she represents, and the impact that this doll has had on the world throughout her existence. Through the character of Barbie, we also get a coming-of-age tale, which Gerwig is just so blasted good at writing. Barbie experiences so much in this film, especially when it comes to womanhood, and Robbie just brings everything to life so well. She has just as many standout moments as Ryan Gosling does as Ken throughout an arc that is so full and realized.
Gosh, this narrative has so much packed into it that there is no way that I can cover it all here. Gerwig and Baumbach offer thoughtful commentary not only on Barbie herself and everything she represents, but also on womanhood, feminism, and growing up. They do it in a way that is not only side-splittingly hilarious (there are jokes that I am fairly sure will make me laugh no matter what for the rest of my life), but also touching, and powerful. Gloria (America Ferrera), a Mattel employee who lends Barbie a hand in the real world, has a monologue that left me choked up and holding back tears. By the end of said monologue, the entire audience at my screening clapped and cheered, it was a genuine moment between a collection of touched audience members. I have not experienced something like that in years.
Barbie is not necessarily a film for kids but at the same time, I think they will have fun with it. The PG-13 rating means something here, folks, and teenagers, adults, and seniors should eat this up completely. If you grew up playing with Barbies or loathing the doll, this is the film for you. There are plenty of references for the die-hard fans and I am sure there is stuff that even I did not manage to catch. This narrative also feels timely by putting such a spotlight on womanhood given that for some reason, women are still trying to climb the ladder and get on equal footing with their male cohorts in a lot of areas. Some kiddie humor is here, but for my money the funniest bits tend to be targeted at the teenage and up crowd.
We have also got to discuss the exquisite production values that Barbie has. Barbie Land is absolutely magical, and I have not seen anything like it in ages. The sets are all there, for the most part, with the most impressive piece obviously being the dreamhouse that Robbie's Barbie calls home. It is, quite literally, Barbie's dreamhouse that you might have owned/played with or seen on television, in the real world. The details and care put into bringing it to life come through on the screen. Barbie's fridge is a solid example: some of it is physically there, but then the inside is made of decals, just as it would be in a physical dreamhouse that you would buy. Then you have the costumes, which play into so many different eras of Barbie and Ken, and they all manage to have a real look to them but would not look out of place on the real dolls. The real world sets and outfits are more grounded and have less of a pop, but then again, anything would when you compare it to Barbie Land.
See Also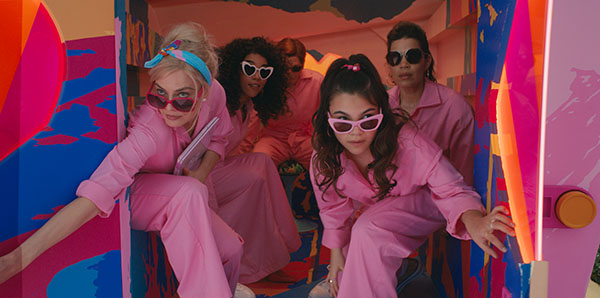 So, you are probably wondering why I am heaping all this praise on the film and yet I did not give Barbie a perfect score. The reason for that is simple: While Margot Robbie's Barbie has a beautiful arc that is likely to hit you right in the heart, and Ryan Gosling's Ken has an arc that is not too shabby either, some of the other characters feel undercooked. Their resolutions, if they get any at all, are rushed due to a lack of real character development. One example of that would be Sasha (Ariana Greenblatt), Gloria's daughter. Her story does not really feel whole by the time the credits roll and yet, we are expected to treat it like it is. There are a few characters like that, it is as if they are dolls that a child forgot about halfway through playtime. The arcs of our leads and everything else that this film does well are enough for me to cut Gerwig and Baumbach some slack.
There is something ironic about a film centered around a doll feeling so incredibly human, and it serves as a testament to the sensational work of the actors and writers that Barbie has a ton of life beaming through it. One can only hope that the SAG-AFTRA and Writers Guild of America strikes are resolved soon, with both parties receiving what they deserve, and they can get back to creating such special art for everyone to enjoy.
Barbie is such a delight from beginning to end, with a script that is not only fun, but has emotional moments. Add in some excellent production and costume design, along with the outstanding lead performances of Margot Robbie and Ryan Gosling and you have an absolute smash of a film that is sure to be remembered as the years pass by.
---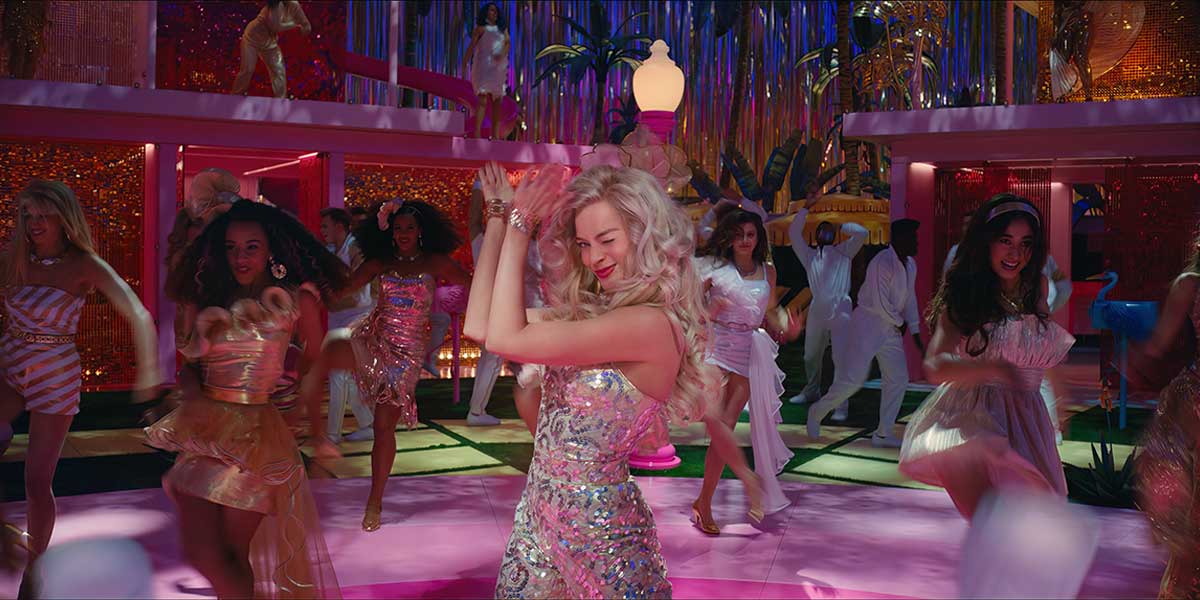 Greta Gerwig's Barbie was released globally in theaters on July 21, 2023. Read our list of 5 movies to watch after Barbie (2023)!