Love Life (Koji Fukada): Film Review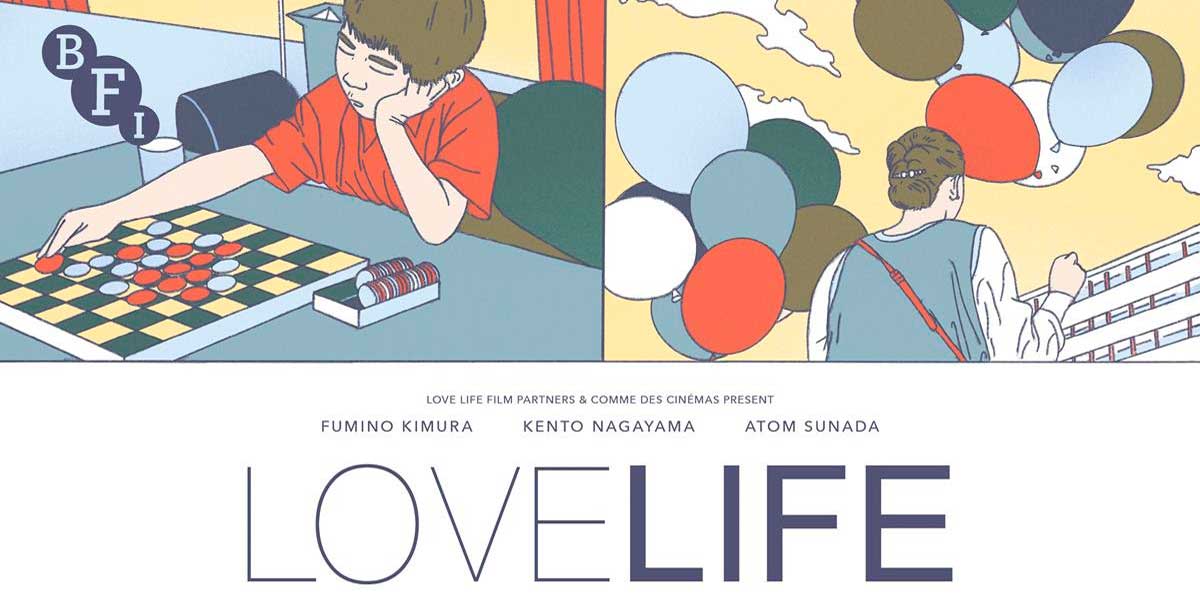 Love Life (ラブライフ) (MK2 Films, 2022 BFI London Film Festival)
Koji Fukada's Love Life is a Japanese family melodrama with decent performances but also inconsistent moments that leave you feeling a little cold.
---

In a small, unnamed Japanese city, Taeko (Fumino Kimura) and Jiro (Kento Nagayama) live in a compact flat with six-year-old Keita (Tetsuta Shimada). Keita is Taeko's son from her first marriage, though Jiro has lovingly raised him as one of his own. The family have planned a party complete with balloons and colourful decorations. Ostensibly it is for Keita and his victory playing the game 'Othello' in a tournament but, in actuality, it is to celebrate the birthday of Jiro's father Makoto (Tomorowo Taguchi). However, there is some friction in this happy family. Taeko and Jiro have been married for a year, but Makoto still does not approve, calling his daughter-in-law a "castoff." And then, everything comes crashing down.
After a life-changing tragedy, a Deaf Korean man named Park (Atom Sunada) arrives. He is Keita's biological father, though he abandoned Taeko and his son many years ago. Now, he is homeless and trying to earn benefits. Since Taeko knows Korean Sign Language, she decides to help her ex-husband. Later, she lets him stay in the old apartment of Jiro's parents, who have moved to the countryside. Jiro has helped with the move, and he reunites with Yamazaki (Hirona Yamazaki), the former partner who he jilted by having an affair with Taeko. Are Taeko and Jiro getting closer to their former partners? And could it be the couple's way of dealing with their grief?
Love Life (ラブライフ) marks the eighth film from Koji Fukada, who is part of a movement of modern Japanese directors. But unlike Hirokazu Kore-eda or Rysuke Hamaguchi, Fukada is not as well-known (his most recognisable film may be Harmonium, which won the Un Certain Regard Jury at Cannes 2016). Therefore, his breakthrough may come with this, a Japanese family melodrama about how to cope with unimaginable loss and the growing distance between lovers. Moments of joy are few and far between in the world of Love Life, and Fukada latches onto the pain, creating a naturalism that works well. There is also a sense of stillness to the film – the camera, the natural silences, Taeko's still facial expressions. This calmness allows us to focus on certain details, like an unfinished game of Othello.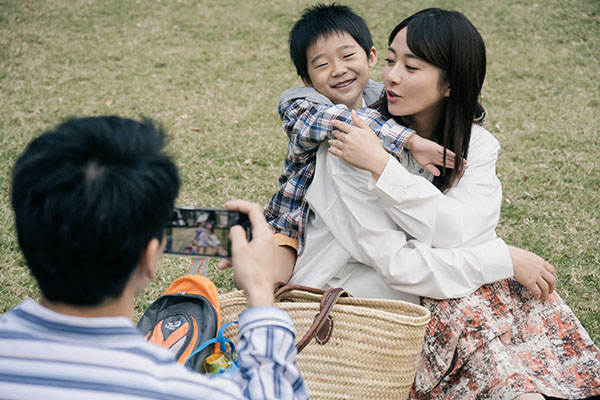 In terms of the cast, this is not a film of showy acting or emotional outbursts (at least for the most part). Fumino Kimura is very good as Taeko, who blames herself for what happened and is left feeling incredibly hollow. It may be why she thrusts herself back into her job and why she ends up being so keen to help Park (who is played deftly by Deaf actor Atom Sunada). And the young Tetsuta Shimada wins you over quickly with his charm, which leads to the film's biggest gut punch. In fact, the whole cast is good, although they must deal with some characterisation problems and inconsistencies.
That carries over to the rest of Love Life. The camerawork from Hideo Yamamoto is generally calm, with establishing shots and long takes. However, when the camera moves behind a character on foot, it is jittery and wobbly and feels out of place. There are clashes in tone too. One moment, we're in a scene painful for how poignantly mundane it is. The next, a key scene at a funeral seems outside the reality Fukada is keen to emphasise. It turns out to be both the film's most melodramatic scene and its most puzzling. Plus, the use of Japanese nuns near the start is used for comedy, which feels weird.
See Also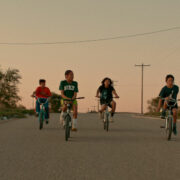 I am left feeling a little conflicted about Koji Fukada's Love Life. The cast is decent, and the calm pacing reminds you of Drive My Car (both films also have similar emotional arcs in their first acts). Yet there are some moments and shifts in tone that just don't feel right. Or at least, they don't create that important emotional connection. For comparison's sake, there is a 2017 Korean film by Shin Dong-Seok called Last Child. Though it is very different, it is also about a grief-stricken couple who takes someone in after a tragedy. Nevertheless, Last Child is a brilliant and heartbreaking film that uses its central trauma effectively and with great care for its characters. Conversely, Love Life is a watchable melodrama, but it left me feeling a little cold.
---
Love Life premiered at the 2022 BFI London Film Festival and is now available to watch on digital and on demand in various countries. The film will be released in select US theaters from August 11, 2023, in UK & Irish cinemas on September 15, and on BFI Player on November 6.