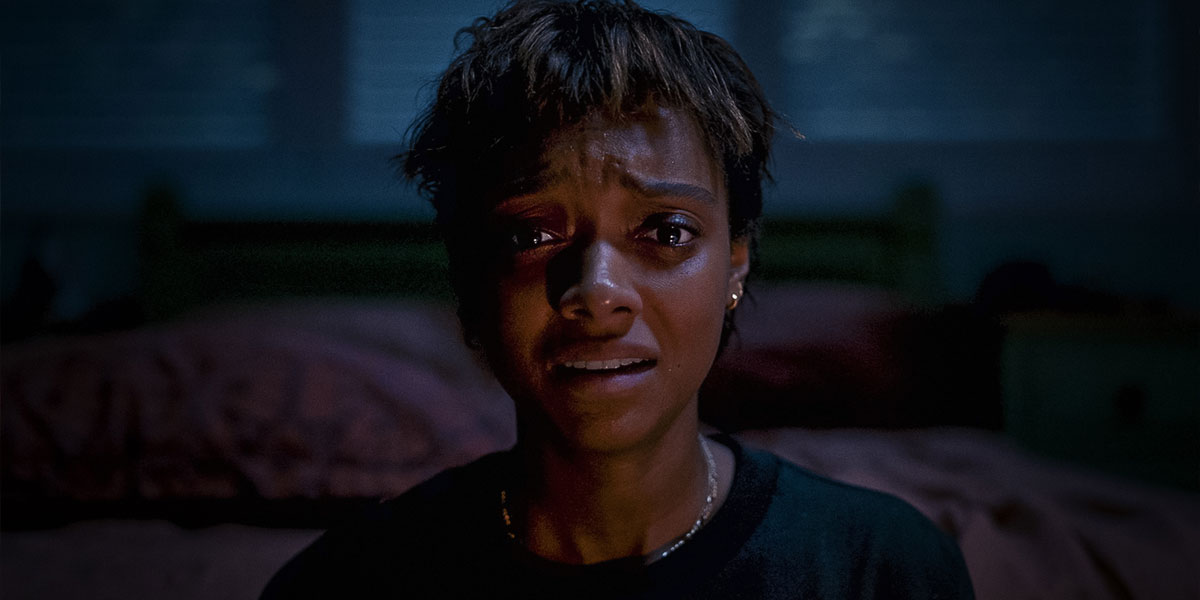 Talk to Me (© Matthew Thorne / A24)
The Philippou brothers conjure up a delightfully devious horror in Talk to Me, which excels when they lean into intense violence and the eeriness of the supernatural.
---

If you are ever given a statue of a hand with creepy writing on it, get rid of it – especially if it apparently holds some sort of supernatural power. The kids in Talk to Me clearly either didn't get the memo or chose to ignore it. When such a hand finds its way into the possession of this group of Australian youngsters, kids being kids, they get hooked on the spirits that it holds. It sets off the demonic and gruesomely violent events of Talk to Me. Awkward dialogue and some dips in tension aside, this grisly horror is a true scare fest.
Behind Talk to Me are the filmmaking brothers Daniel and Michael Philippou, best known for their YouTube channel, RackaRacka. The channel's graphic violence and general vulgarity have led to some controversy on the website, so it perhaps makes sense that they now turn their attention to the less censored world of film. The setup is simple: you hold the hand, say "talk to me" and then "let me in". Every experience differs, and if you stay inside – wherever that may be – for too long, the spirit will have you forever. What could go wrong?
Something, of course, goes dreadfully wrong, with youngster of the group Riley (Joe Bird, Rabbit) staying in way over his allotted time. This first taste of self-afflicted violence in Talk to Me is chilling and grim; moments such as these later in the film hold the same terrifying energy. With Riley in hospital, a member of the group's possession and hallucinations worsen. This takes Talk to Me to a more intelligent level, as it handles the process of trauma effectively and blends it impressively with the supernatural. Jade (Sophie Wilde, You Don't Know Me) starts to see visions relating to her own recent trauma.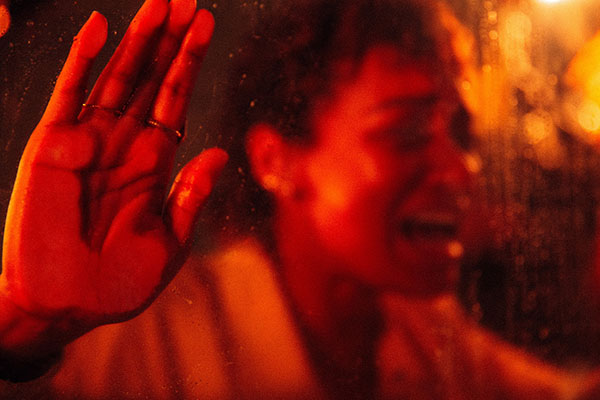 Talk to Me takes flight in these later stages, as our world collides with that of the spirits. The opening sections of the film are less compelling, with the setup weakened by cringey dialogue and sporadic tension. It has the same TikTok, teenage energy as Bodies Bodies Bodies in these early parts, which, depending on your age, might not the most enjoyable thing to watch. It fits the vibe of Talk to Me, however, and the fantastic horror elements easily outweigh the middling script. The shock value of Talk to Me is consistent throughout; many a moment will see you lurch in your seat, shivers running down your spine and the hairs on your neck standing up.
Talk to Me utilises a breadth of techniques to conjure up this morbid and spooky atmosphere so intensely. In the scenes when the youngsters become momentarily possessed, the camera jerks with their animalistic, random movements, closing in tightly on their red, puffy faces and fully black eyes. Ghostly apparitions appear in reflections and through frosted windows, whilst figures crawl out of darkness when you weren't even sure they were there. Geoff Lam's superb editing amplifies the most intense moments in Talk to Me, most notably in a later stage in the film when one of the characters fully enters the spirit world.
See Also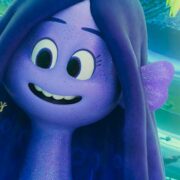 Talk to Me doesn't always seem sure of which direction it wants to go in. Does it want to be a serious commentary on trauma, or a fun horror flick about kids being dumb? In the end, it goes for both, impressing across each path but never excelling. The ending is iffy, but it fits in with the preceding silliness. Ultimately, it matters little when the experience has generally been so delightfully lurid. The Philippou brothers seem to be very good at creating shocking content; their first feature film, Talk to Me, is the best proof of this yet.
---
Talk to Me premiered at the Berlin Film Festival on February 21-22, 2023 and will be released in US theaters on July 28.