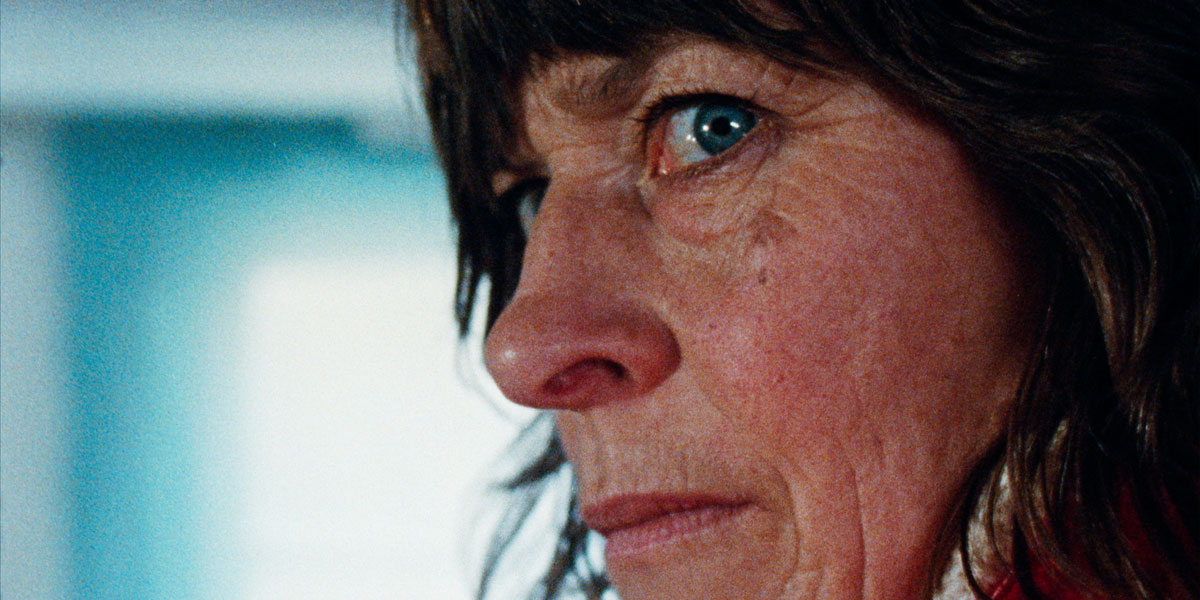 Enys Men (Courtesy of the Directors' Fortnight, Cannes Film Festival)
With some great sound design, Enys Men is the new film from Bait director Mark Jenkin – an unsettling yet entertaining psychological horror about a woman isolated on a Cornish island.
---

In 2019, the world was introduced to the Cornish director Mark Jenkin. His film Bait, shot on clockwork cameras and with complete post-production sound, won him critical acclaim and a BAFTA for Outstanding Debut. It was well-deserved – Jenkin's old-fashioned, experimental filmmaking paired nicely with a story about a modern fishing village that had become overrun with tourists. It was a searing portrait of this town where past and future collided with great tension. Now Jenkin is back with a new feature film that premiered during Director's Fortnight: Enys Men (pronounced like 'Ennis Main' and Cornish for 'Stone Island'). And whilst Jenkin has made the switch to colour, he has retained the most of his techniques for what is an unsettling yet entertaining psychological horror.
Enys Men begins in 1973 on a mysterious, remote island off the Cornish coast. An unnamed woman known as The Volunteer (Mary Woodvine, one of many returning cast members from Bait) is studying a rare flower that is growing on a cliff edge just above an abandoned mine. Every day, her routine is the same. Observe the flower, drop a stone down the mine, record her findings, turn on the generator, make some tea, then read a wilderness survival book in bed. And every day, the findings in the log are the same: 'No change', written over and over and over again. All flowers and no change could make someone go insane. Soon, The Volunteer finds time warping in on itself as she sees miners from the past and a young woman (Flo Crowe) who always seems to be on the edge of falling.
Aside from a bit of body horror involving some lichen, Enys Men mostly deals with psychological horror. The strange events that The Volunteer sees could easily be explained as a form of madness brought on by the isolation she is facing. It reminds you of Robert Eggers' The Lighthouse, another film where isolation and madness make for an important pairing. Both are set on mysterious, remote islands. But there is more Jenkin wants to show, because this is also a film with ghosts from the past (or possibly the future). There are miners and boatmen from centuries-old tragedies and incidents with the sailor who brings over the supplies (played by Edward Rowe). All this is shown with abstract editing that leaves the film captivatingly disjointed – and leaves us questioning what is real alongside The Volunteer.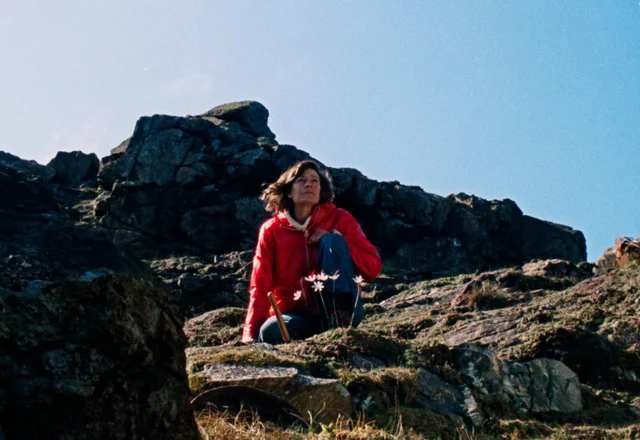 If Bait was a 1960s kitchen sink drama, Enys Men is closer to a '70s British horror film. It does repeat many of the techniques from Jenkin's previous film – the grainy 16mm film, the 4:3 aspect ratio, the post-production sound. But there is one crucial change: there isn't as much dialogue this time. And in a film with few words and even fewer explanations, the sound has to carry a lot of the film. Luckily, Enys Men's sound design expertly and carefully describes the remoteness of our remote protagonist. The howling wind, a whistling kettle, a crackling radio. These are the sounds of isolation – sounds that quickly overlap and become overpowering and thundering. It is all the more impressive considering they were added in-post by Jenkin and his small team.
Atmospheric and paced like a scattershot dream, Enys Men is a psychological horror that is unnerving but also compelling and thought-provoking. Jenkin has lots of fun jumping around in non-linear time, and his love for Cornwall shines through again with moments that add to this disturbing story. It isn't as good as Bait, but that's fine. That film is one of the most refined, perfect debuts that a filmmaker has made in recent memory. And Enys Men is still a very good follow-up that is disturbing in ways Bait isn't. Plus, it marks Mark Jenkin out as one of British cinema's brightest talents.
---
Enys Men premiered at the 2022 Cannes Film Festival and was released in the UK by BFI Distribution on January 13, 2023. In the US, the film will be out in select US theaters on March 31, 2023.