Marcel the Shell with Shoes On (Review): Short and Dear with DIY Craftings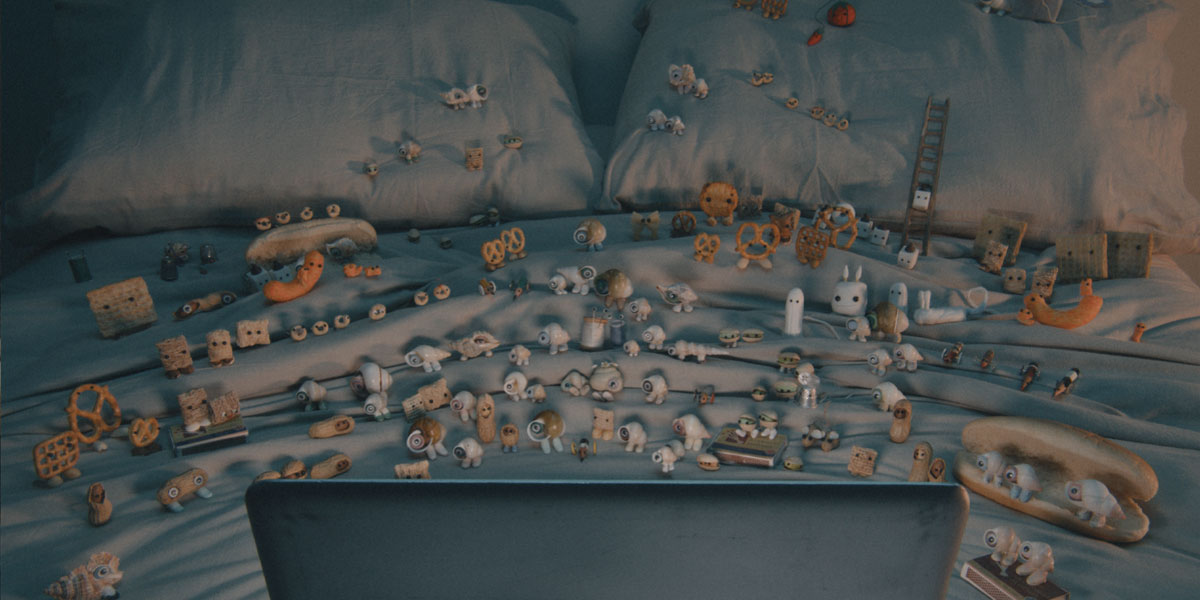 Marcel the Shell with Shoes On (A24)
Marcel the Shell with the Shoes On is concise and charming with DIY craftings, albeit some of its allure has faded through its years of production.
---

Although there is no definitive animation process, one can't argue that the tactility behind stop-motion animation is truly a marvel to experience, especially when it is done exceptionally well. We have seen multiple examples in this subgenre of animation filmmaking that spread a wide range of both genres and themes. This array may range from the darker narrative, like Henry Sellick's fantasy coming-of-age Coraline (which is Laika's best work to date) and the traumatizing The Wolf House, to more family-friendly works, like Park and Box's slapstick phenomenon of Wallace & Gromit: The Curse of the Were-Rabbit and Wes Anderson's Fantastic Mr. Fox. They are different in essence yet are ultimately sensorial experiences since one can feel the various textures of the fabric, plasticine, clay, and papers being used for the sets and characters. A few weeks ago, Shudder released Phil Tippett's fever dream-inducing Mad God, and now A24 is now presenting their animation v. live-action feature, Marcel the Shell with Shoes On.
More than a decade has passed since Dean Fleischer-Camp and Jenny Slate, who was kicked from SNL not long before this creation, first created the Marcel the Shell with Shoes On short films, which were posted on YouTube back in 2010. Sequels for that initial short arrived later, in 2011 and 2014, respectively. Even after splitting up with each other, Fleischer-Camp and Slate have decided to continue with the project, form this YouTube short into a feature film format, and bring that little shell named Marcel to the big screen. After almost eight years, the time has finally arrived. However, it may have been a little too late, since the product wears out by the time it wants to have its say in the conclusion of its second act. This is not the first time a YouTube or internet novelty has been transcribed onto a movie, either on the big screen or TV, but most of them suffer from their newness and begin to feel repetitive or unvaried as it transgresses.
And although Marcel the Shell with Shoes On might be one of the best recent examples of such creations, its boatload of charm, optimism, and endearment can't catch up to its passing moments of greatness. How does one describe Marcel (Jenny Slate)? Well, he's a quite adorable, squeaky-voiced, 1-inch-tall shell that lives with his grandmother, Connie (Isabella Rossellini), and their pet dust lint named Alan. The two were once part of an expansive community of shells; however, they were left as the sole survivors since a tragedy sparked. Even though that life-changing circumstance happened, Marcel and Connie live a happy life, exploring the house and garden whereabouts (director Dean Fleischer-Camp's own house). One day, a documentary filmmaker discovers the shell duo. The director captures their daily lives and posts a short online to shine a light on them. However, what initially started as something of small proportions, ends up with Marcel having millions of fans loving his personality and optimistic charisma.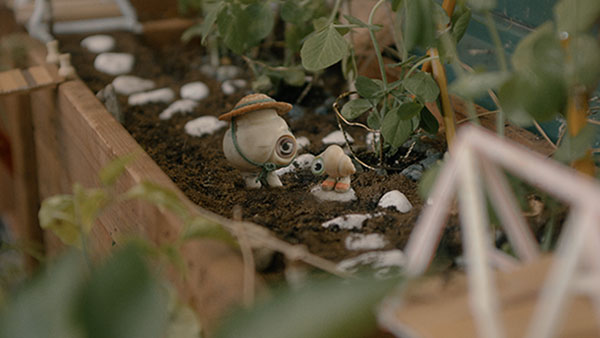 And somewhat that's what happens with the viewer of Marcel the Shell with Shoes one. One becomes keen and enlightened with the shell and hopes he gets all his wishes fulfilled as he searches for his long-lost family, wherever they might be, and that there aren't any kinds of dangers in his path. Most, if not all, of the comedic elements are centered on the exploration Marcel does throughout his quest around the human world and his comments on his observations. Since they are almost like a child's mind, it comes with a sense of innocence and sheer optimism, which causes the viewer to want to protect him at all costs. In a way, it's reminiscent of Sackboy in the Little Big Planet video game franchise – both being small and cute creatures, one made from yarn and the other a shell with a googly eye. The two worlds, although in this case centered more on reality, revolve around the two slowly figuring things out by DIY (do it yourself) crafts made with different materials.
Of course, in Little Big Planet, there's more creative freedom or room for originality. Albeit the crew behind Marcel the Shell with Shoes On has found plenty of ways and situations to make the audience engaged and entertained. This may vary from Marcel's mode of transportation (a tennis ball with a hole in it), his choices of shelves, tables, and chairs, as well as the way the grandmother-grandson pair get their food and harvest fruits. It's like an animated feature and a mockumentary blended to fit Dean Fleischer-Camp's directorial aesthetics and Bianca Cline's cinematography, in addition to Rich Vreeland's score, which adds a bit of force to the atmosphere. For the most part, it is intriguing because it is a rare oddity of a film that rarely gets made. It is filled with heart and care, as well as originality. Albeit somehow, in the grand scheme of things, its niche gets a bit worn out. Its comedic and charm-filled sensibilities have been forged for many years, but one gets the sensation that it might have missed its mark.
See Also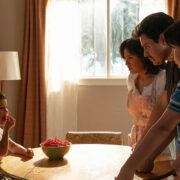 By that, I mean that it would have been more effective a few years ago, because the structure is built by a YouTube format backbone and the internet newness of the past decade. As its conclusion arrives, its narrative is less compelling and exciting. The handcrafted worldbuilding cachet begins to wear down. Although it loses some steam in its already short runtime of ninety minutes, there's this fetching perceptiveness and appealing palpability in the end product that one just becomes enamored with. Its messages about significant change in one's life, the loss of familiarity, and the spawning of hope through the downsides of life don't falter through those cracks and hinders. Marcel the Shell with Shoes On excels not only because of the concluding concepts, which function as a means for further exploration when the credits are rolled, but also because of Slate's wit, excellent comedic timing, and balancing between deadpan and childish demeanor when it comes to the titular character's voice. I think the Marcel project is most effective in a short format, but its introduction to the big screen has a couple of cinematic sensibilities that audiences, both old and young, might adore.
---
Marcel the Shell with Shoes On will be released in US theaters on June 24, 2022, and in UK and Irish cinemas on February 17, 2023.