Poor Things: Venice Film Review
Poor Things (Searchlight Pictures. © 2023 20th Century Studios)
Yorgos Lanthimos' Poor Things is an exquisitely layered ode to our inner 'monsters', revolving around a woman who dares to be free in a society dominated by men.
---

'What would a woman be, if she were able to start from scratch?,' asks star/producer Emma Stone in the press notes of Yorgos Lanthimos' Poor Things, a film that's not only his best work to date, but that might just be the best movie we'll watch at the Venice Film Festival this year. Adapted from Alasdair Gray's 2014 novel of the same name by writer Tony McNamara (The Favourite), the Lobster director's latest is a story about gender, identity, freedom, and sexual liberation, told through the eyes of a one-of-a-kind 'creature' who's determined to find her place in the world while staying unabashedly true to herself.
The 'creature' in question is Bella Baxter (Stone), and when we first meet her, she's driven entirely by instinct. Bella was brought back to life by a brilliant, eccentric scientist named Dr. Godwin Baxter (Willem Dafoe, of Spider-Man: No Way Home), whose slightly worrying, unorthodox methods enabled him to rescue a pregnant woman who had just committed suicide by implanting her newborn baby's brain into her body. And so, Bella is a completely different person, who is "her baby, her mother, and also neither," as Godwin – or God, like she calls him – puts it, since she doesn't have any memories of her former life. Which means that, even if she looks like a young woman, she's actually a child – and an incredibly inquisitive, bright one at that. Even though she hasn't exactly mastered the art of movement and speech, her creator/father's love and attentions make her want to explore the world and take full advantage of the new life she's just been given, and she doesn't fully understand yet.
But, in a story that bears many resemblances to Mary Shelley's "Frankenstein", Bella is also the doctor's experiment, which is why she's not allowed to leave the house on her own. One day, her disfigured 'creator' – whose bizarre, hilariously unlikely health issues become even more absurd as the film goes on – brings a colleague home, and asks him to monitor Bella's progresses. In fact, the well-meaning Max McCandles (Ramy Youssef, of Ramy) does more than that, as he soon falls in love with the doctor's creation. But Bella, whose language and motor skills significantly improve each day, along with her increasingly sadistic personality, isn't happy within the confines of God's house, even more so since she's just discovered sex. And so, when a pedantic, debauched lawyer named Duncan Wedderburn (Mark Ruffalo) is called to the house to draw up a contract for Bella's marriage to Max, our creature runs off with the lawyer, determined to have the adventure of a lifetime.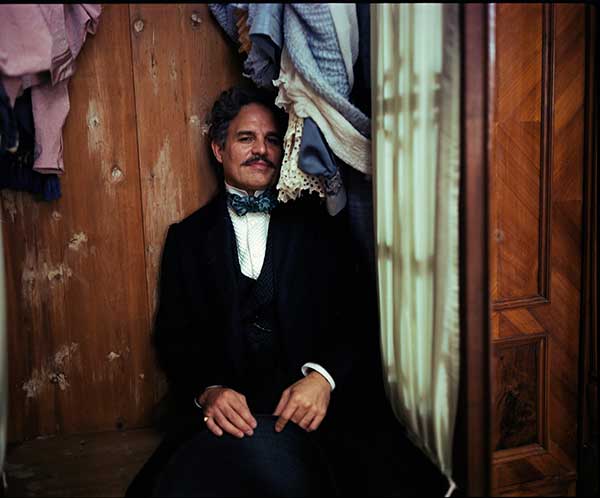 But there's nothing ordinary about Bella, who might be still a baby in a woman's body, but the real babies – and the real 'monsters' – are the men she meets. Duncan Wedderburn is the most obvious example, as, if the girl's sexual appetites keep them both occupied for a little while, he soon realises that he cannot control her, and becomes more pathetic and grotesque by the minute, which only makes Bella grow faster. Her disillusionment eventually leads her to a series of chance meetings and new environments that all contribute to "planting her course to freedom", and it's in that journey that lies the true genius of Lanthimos' film.
In order to find out who she is as a woman, Bella must embark on the very same journey that every single woman eventually ends up taking, at one point or another in their life: it's an "adventure" that deprives us of all traces of innocence, romantic ideals, and faith in others, but that also frees us and allows us to survive. Through this hilarious, unpredictable, deeply meaningful journey, this very special 'creation' ultimately learns that the only person she can truly rely on is herself, finally takes control of her own destiny, and finds out who she is.
Poor Things is ultimately the tale of an unusual woman who is born into this world with no societal expectations to adhere to, and who dares to be free in a world dominated by men. And the more these men try to control her and deprive her of her choices, the more their grip on her loosens, and she's able to find her own voice. The film is as wonderfully dark, bold, and clever as what we'd expect from Lanthimos, but the director also leaves room for hope, showing that there can still be love if one knows how to recognise it.
Technically speaking, Poor Things is flawless. Inside God's house, the use of fish eye lenses, unusual angles and oversized objects and furniture makes everything feel darkly surreal, immersing us into a fairy tale that unfolds in gorgeous black and white (Robbie Ryan), accompanied by the eerily magical cues of Jerskin Fendrix's score. But the absurd doesn't stop there, as the doctor's sinister appearance, unlikely habits and distressingly matter-of-fact stories, combined with his odd (but also wonderfully comical) hybrid pets and the cadavers lying around, effectively craft an atmosphere that's both dark and endearing, as we can also recognise the real affection between creator and creature.
Which makes the contrast with the colorful world experienced by the latter when her journey of liberation begins even more effective. As Bella leaves with Duncan, she visits familiar cities that we see through her eyes, with stunning, pastel-colored skies and oversaturated shades of yellow and blue. Her similarly colorful, oversized clothes alienate us even more, and yet we are also immersed in the beauty and poetry she finds in the most unlikely of places, from the "sugary" streets of Lisbon to the brothels of Paris and their peculiar clients.
As Bella Baxter, Emma Stone is exceptional. This feels like the role that she was born to play, as she delivers a tour-de-force of a performance with impressive physical acting and emotional commitment to the character. Even if Bella is, by nature, a 'creature' the likes of which we've never seen, she still represents every single woman who's ever had to stand up for the right to be herself. Mark Ruffalo is superb as the pathetic excuse of a man she escapes with, and is clearly having a blast embodying a character whose most grotesque moments are bound to make you laugh hysterically.
See Also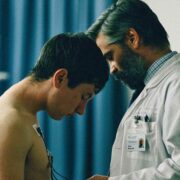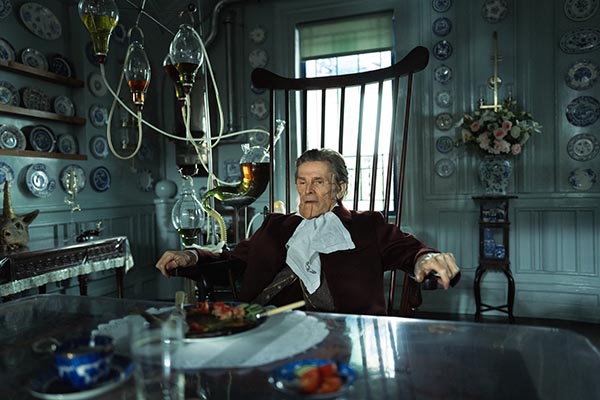 The rest of the cast is great too, from Ramy Youssef as Bella's betrothed Max and Suzy Bemba, Jerrod Carmichael and Hanna Schygulla as the friends she makes, to Christopher Abbot (Possessor) and Margaret Qualley (Once Upon a Time in Hollywood) as two characters who are best left unspoiled. But the real standout, besides Stone and Ruffalo, is Willem Dafoe, who brings real heart and humanity to Dr. Godwin Baxter, one of the most psychologically compelling characters in the film, and a quirky father/creator that we really come to care for.
Poor Things feels like the crowning achievement of Lanthimos' career, combining a compelling story that couldn't be more timely with the director's trademarks, in the best possible way. It's a film that knows exactly when to be laugh out loud funny and when to be serious, juggling a myriad of tones and themes with apparent ease and superb technical execution. Elevated by a career-defining performance by Emma Stone, Poor Things is an hypnotic, irresistible ode to individuality and freedom that invites us to embrace the boldest, most defiant part of ourselves and recognise the real 'monsters' of the world.
---
Poor Things premiered at the 2023 Venice Film Festival on September 1, 2023. The film will be released in US theaters on December 8, 2023, and in UK theaters on January 12, 2024.
Read our list of films to watch at the 2023 Venice Film Festival and discover the 2023 Venice Immersive Lineup!