Oscars 2022 Predictions: Who will, could, and should win?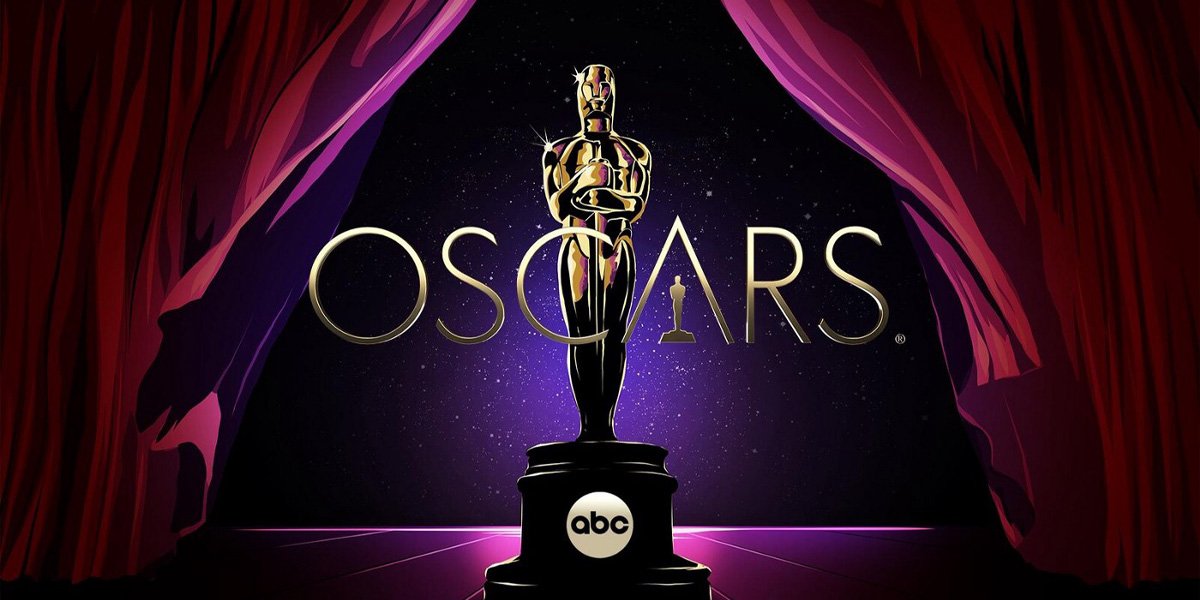 Who will win, could win and should win the Oscars this year, and who should have been nominated? Check out our predictions for the 2022 Academy Awards!
---
Who will win, who could win and who should win this year's Academy Awards, and who should have been nominated? If you've already placed your bets on this year's nominees (download our ballot sheet for the Oscars 2022!), check out our staff writers Claire, Daniel, Jack, Jonathan, Michael, Serena and William's predictions on this year's winners! Do you agree with our picks? Let us know on on Facebook, Twitter, or Instagram!
---
BEST PICTURE
There are some really great films among this year's nominees for Best Picture, from crowdpleasers like West Side Story, Dune, King Richard and CODA to films from beloved auteurs like Kenneth Branagh's Belfast and Paul Thomas Anderson's Licorice Pizza, to haunting adaptations like Ryusuke Hamaguchi's Drive My Car (the first Japanese Film to earn a Best Picture nomination) and Guillermo Del Toro's Nightmare Alley, one of the most underrated movies of the year. Yet, there's no doubt in my mind that Jane Campion's the The Power of the Dog will win, not only because it pretty much dominated this year's award season – winning the top prizes at the BAFTAs, Golden Globes, Critics Choice Awards and many more – but also because it's at a much higher level than all the other nominees if one simply considers the craft on display.
But the Academy might still surprise us and give the Award to another nominee. The obvious choices would be Belfast or Licorice Pizza, both favorites among critics and both nominated for Best Original Screenplay, but let's not underestimate Sian Heder's Apple TV+ hit CODA, which premiered at Sundance and has just won a SAG Award for Best Ensemble. If The Power of the Dog doesn't win, my bets are on CODA, which means that either Netflix or AppleTV+ might be about to make history and become the first streamer to win a Best Picture Oscar. (Serena Seghedoni)
---
BEST DIRECTOR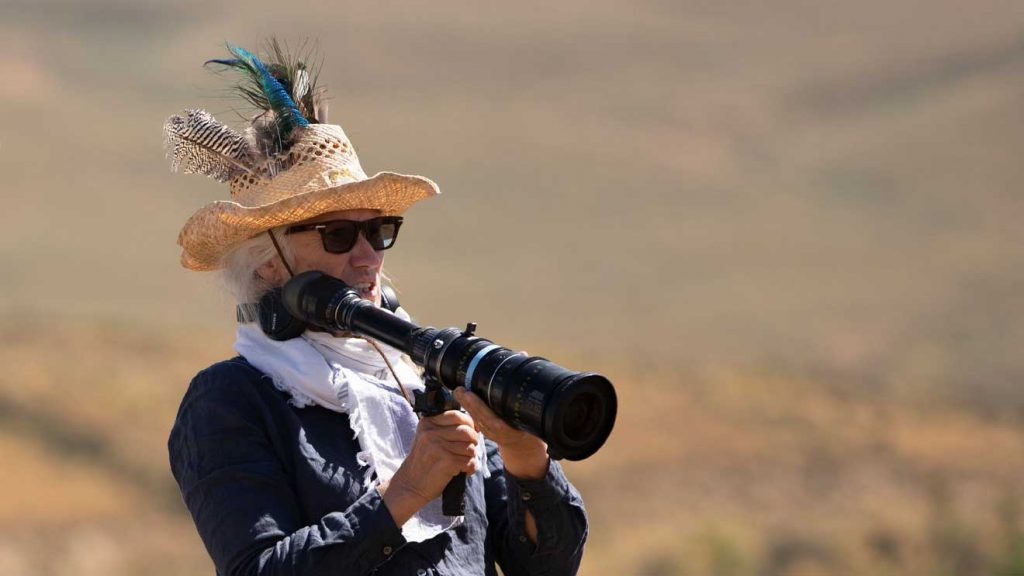 It would be a bold move to bet on anyone other than Jane Campion for this one, with her ground-breaking vision translating into one of the best films of 2021 in The Power of the Dog. She's been sweeping almost every directing award across the circuit since late last year.
Ryusuke Hamaguchi is probably the most deserving though, as he somehow distilled the texts of Haruki Murakami and Anton Chekhov into something that is not only wholly coherent but breathtaking in its resonance too. Drive My Car is a film that will still be talked about in 10 years – maybe even more – and that is, in large part, down to Hamaguchi's award-worthy directorial expertise.
And a shoutout to Denis Villeneuve, who did the impossible and adapted Frank Herbert's sci-fi novel Dune into one of the most visually impressive cinematic spectacles of recent years, but still missed out on a Best Director nod. His omission is made all the more puzzling by Dune being widely celebrated elsewhere across the board with 10 nominations. (William Stottor)
---
BEST ACTOR IN A LEADING ROLE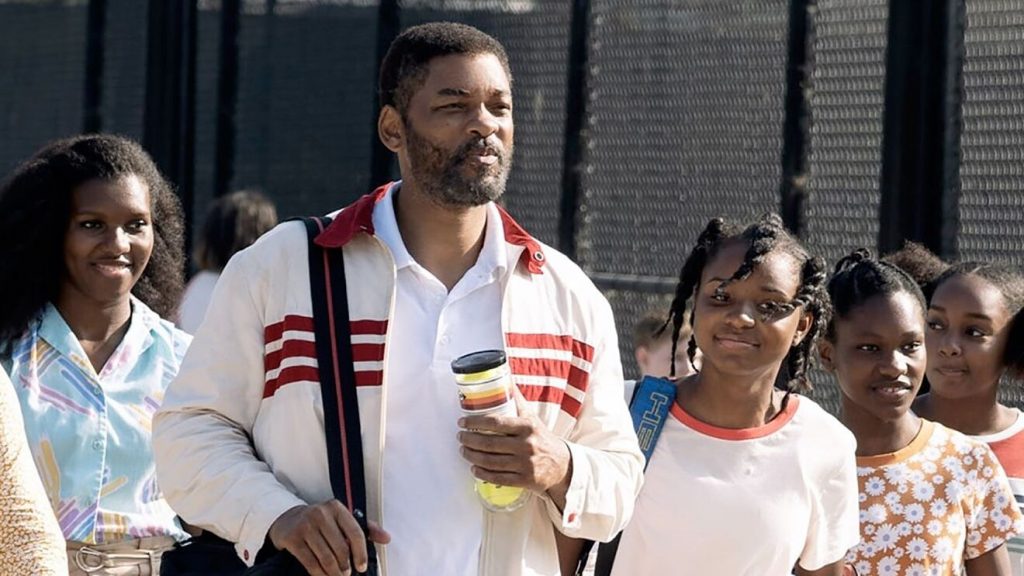 Interestingly, each nominated actor here is one of the best parts of their films, from Andrew Garfield's committed and electrifying energy in tick, tick… BOOM! to Denzel Washington's dignified take on a Shakespearean role in The Tragedy of Macbeth. Even Javier Bardem in Being the Ricardos was the best part of a film I didn't like much at all. But the two heavyweights this year are Will Smith and Benedict Cumberbatch, each vying for their first Academy Award. Smith's wins at the Golden Globes, SAGs and BAFTAs make him the front runner here, and it is easy to see why. It's an engrossing and dramatic performance, providing a portrayal of Richard Williams that is fairly balanced but still charismatic.
Cumberbatch still has a chance at the win, and he would be the deserving choice for his gruff and undeniably magnetic turn in The Power of the Dog. It's a shame though that one of the best performances of the year wasn't nominated. Nicolas Cage was heartbreaking in Pig, taking what could have been a one-note role of a man looking for his stolen pig and installing grief and stoicism into what turned out to be a profound drama. (Daniel Allen)
---
BEST ACTRESS IN A LEADING ROLE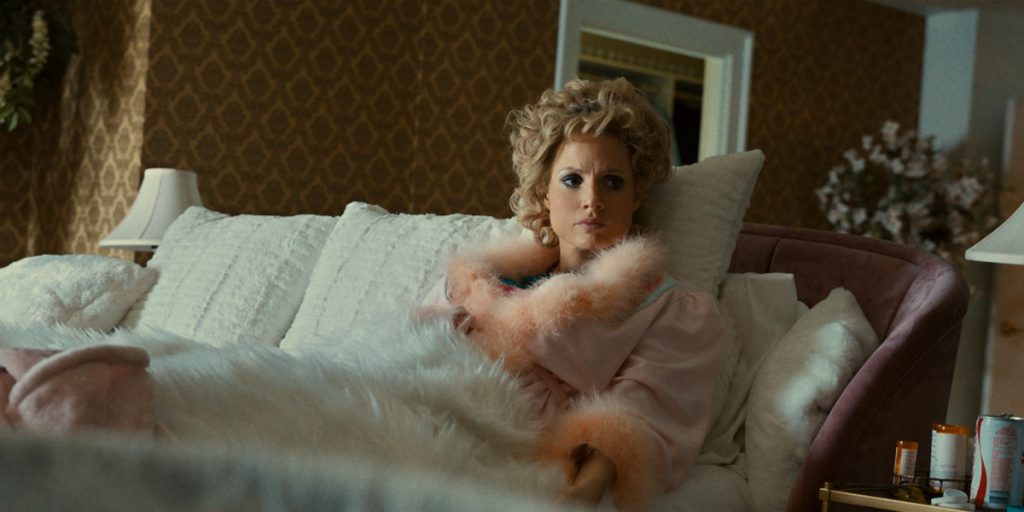 After last year's chaotic four-horse race in the Best Actress category, it should come as a surprise to nobody to note that, once again, this category is pretty much up in the air. Although Chastain's wins for The Eyes of Tammy Faye at both the Critics Choice and the SAG Awards put her at a slight advantage, there's still no counting out her opponents. Kidman's tenure as the frontrunner might be long over following her Golden Globes win, but the fact that Being The Ricardos secured three acting nominations at the Oscars proves that the film should not be underestimated. And whilst Stewart's snubs at SAG and BAFTA definitely hurt her chances of victory, she's probably the nominee with the most passion behind her supporters. The only two actresses that I'd bet against on Oscar night are Colman and Cruz, simply due to their lack of passion or wins anywhere else. (Jack Walters)
---
BEST ACTOR IN A SUPPORTING ROLE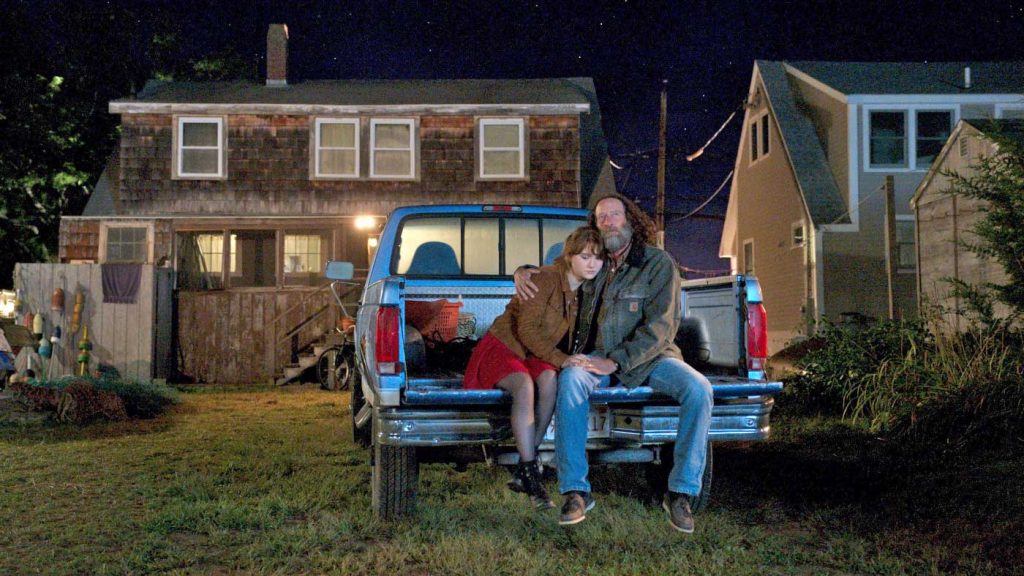 Although The Power of the Dog certainly has momentum behind it, there is the risk of its two entries splitting the vote here, and so it feels like Troy Kotsur's award to lose, despite the plethora of impressive performances earning a nomination. With a SAG, a Critics Choice and a BAFTA award already this season, Kotsur looks set to become only the second deaf actor – alongside Marlee Matlin – to take home the gold statuette. (Claire Fulton)
---
BEST ACTRESS IN A SUPPORTING ROLE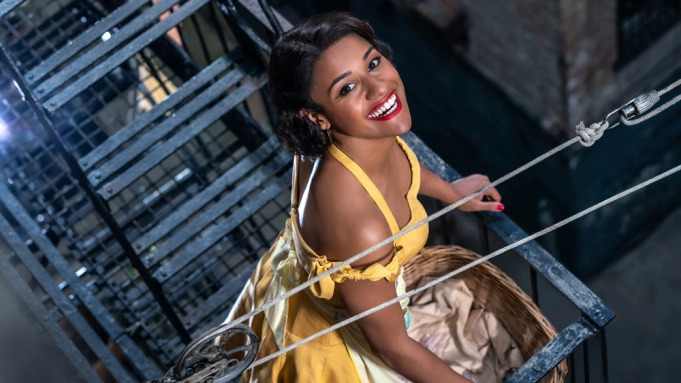 Ever since West Side Story's premiere in December, this category has been a done deal. DeBose gets to do it all as Anita, sing, dance, cry, laugh, and she does it all flawlessly. Besides having one of the best performances in any category this year, DeBose has also been sweeping the precursors and showing up for every angle show and press tour. More than any category this year, DeBose will get that Oscar gold and rightfully so. Even though this almost certain win certainly is a great choice, it is worth mentioning the utter tragedy that Ruth Negga doesn't have the chance to be awarded for her masterful performance in Passing. (Jonathan Vargas)
---
BEST ORIGINAL SCREENPLAY
For most of this awards season, Kenneth Branagh's screenplay for Belfast has been a sort of frontrunner-by-default. There haven't been many films competing for the top spot, and Belfast has felt like an extremely safe, crowd-pleasing pick to take home the gold. However, as the studio campaigns have begun to surface and many different narratives have begun to form, the passion for Belfast has begun to dwindle significantly, and Paul Thomas Anderson's name is beginning to join the conversation. He made his mark recently at the BAFTAs, where Licorice Pizza took home the award despite Branagh's prosperous reputation with the British Academy. Belfast still technically has more precursors under its belt, but the narrative of awarding PTA his first-ever Oscar might just be enough to sway Academy voters in his favor. (Jack Walters)
---
BEST ADAPTED SCREENPLAY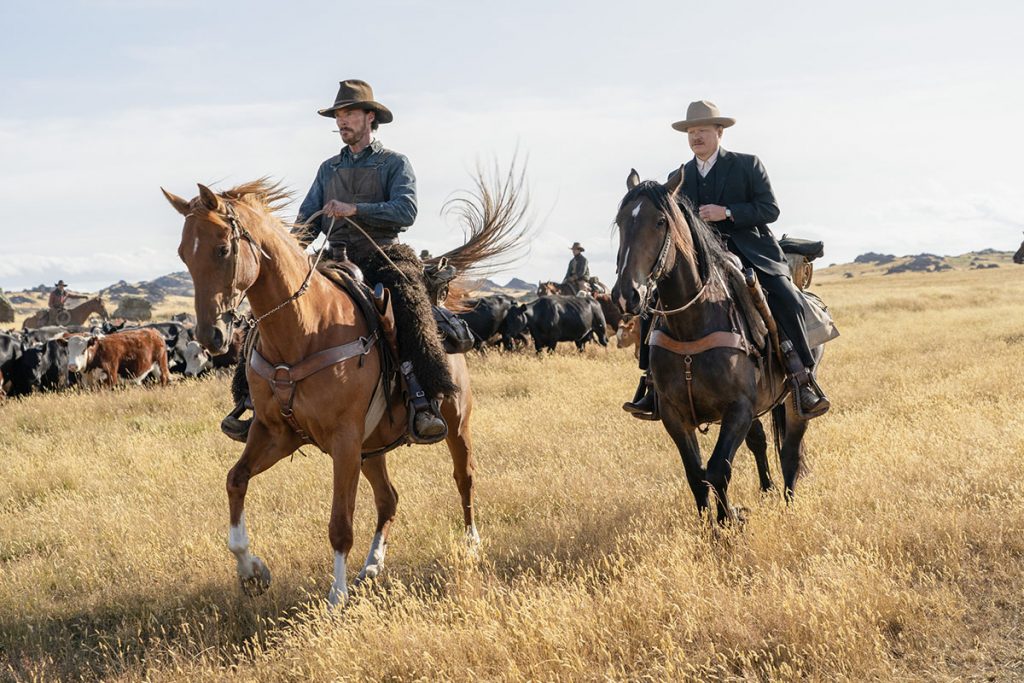 Though The Power of the Dog would seem to be the favourite in this category, the Academy might also decide to give the prize to another nominee, especially if Jane Campion's film ends up winning the Best Picture and Best Director awards as well. The race would ultimately seem to be between The Power of the Dog and Drive My Car, Ryusuke Hamaguchi's smart, thoughtful adaptation of a short story by Haruki Murakami, which won many awards this year including Best Screenplay at Cannes and Best Film Not in the English Language at the BAFTAs and Golden Globes. (Serena Seghedoni)
---
BEST ANIMATED FEATURE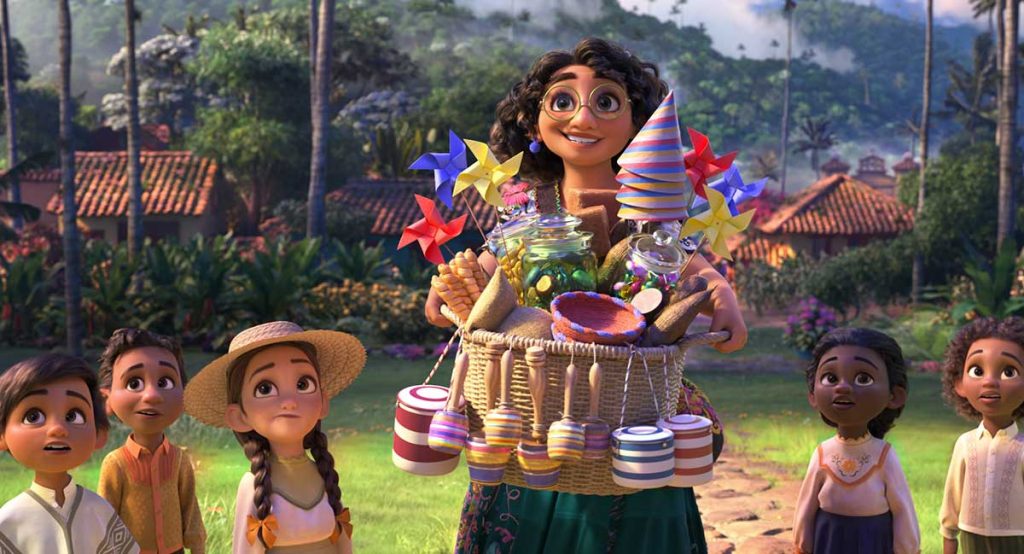 The Animated Feature category is always a great and diverse category – and it is almost always dominated by Disney or Pixar. Since 2007, only two films not produced by those animation juggernauts have won this Oscar (Rango in 2011 and Into the Spider-Verse in 2018). This year's ceremony looks like more of the same, with Disney's smash-hit Encanto the big favourite. But did we really need two Disney films nominated when there was such a unique and vivid alternative choice in Mamoru Hosoda's Belle?
Regardless, the other nominees in this category indicate 2021 was a very strong year for animation. Flee could cause an upset following its record-breaking three nominations for Documentary, International Feature and Animated Feature, whereas Sony's The Mitchells Vs The Machines should really win for its zany energy, its exceptionally dynamic animation style and its wholesomeness. However, any of the five nominees could win and I wouldn't mind. (Daniel Allen)
---
BEST CINEMATOGRAPHY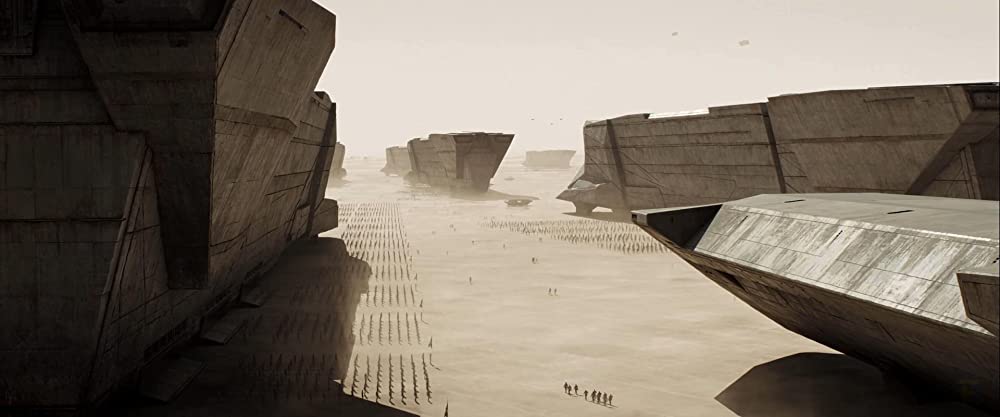 Being the technical giant that Dune is, it's pretty much certain that it'll come out with at least a few Oscars in its bag and Cinematography will be one of them. Greig Fraser does great work in Dune, but with the immense box office success that The Batman is, he will get another boost certifying this win. However, since The Power of the Dog is also certain to win more than one Oscar as well, taking cinematography is unlikely, but isn't fully out of the question. Regardless of how I feel about how The Tragedy of MacBeth should be sweeping, this is a two horse race with Dune most likely to come out on top. (Jonathan Vargas)
---
BEST COSTUME DESIGN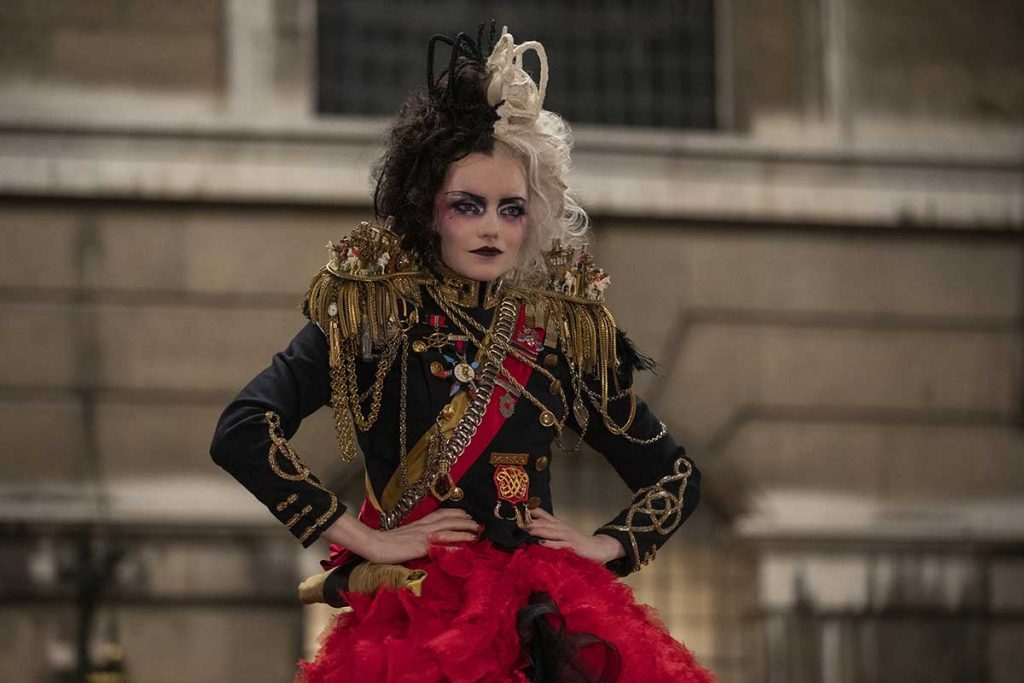 It's usually a safe bet to predict that a film with any sort of period setting will triumph at the Oscars in regards to Costume Design, and the nominees for this year held no real surprises – except perhaps the exclusion of House of Gucci. It feels like a third win for Jenny Beavan is on the horizon, with Cruella's playful, punky and technically impressive costumes adding a healthy dose of fun to the proceedings. (Claire Fulton)
---
BEST FILM EDITING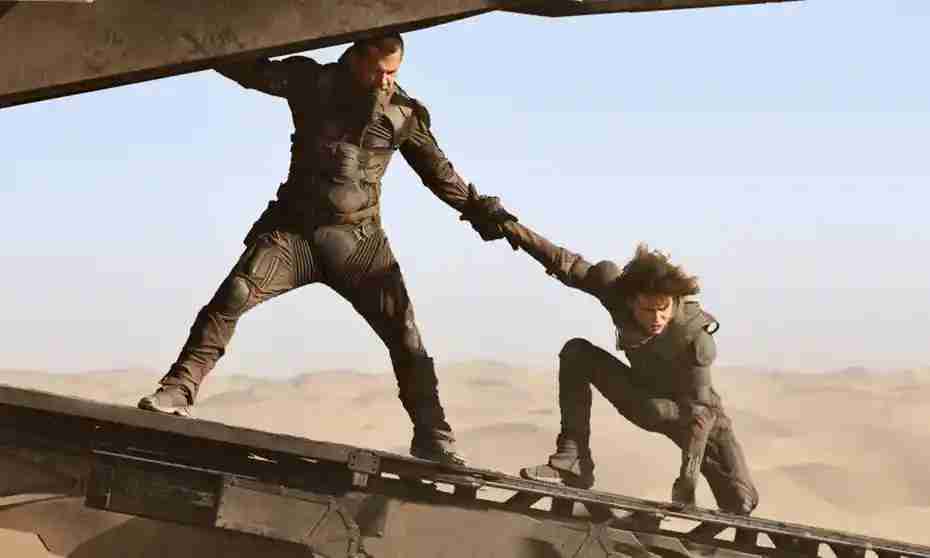 When it comes to the technical awards this year, there are very few where Dune is not the frontrunner. The film is looking at taking home up to six below-the-line awards on Oscar evening, and Best Editing is definitely one of those in contention. That's not to say it's a complete lock, however. It's clear from the film's twelve nominations that the Academy loves The Power of the Dog, so it wouldn't be a total surprise to see voters support the film in this category too. Don't Look Up could also be somewhat of a dark horse here, with its flashy and stylish editing pushing it clearly into the spotlight. The only film here that really feels impossible is tick…tick…BOOM!, due to its absence in the Best Picture lineup. (Jack Walters)
---
BEST MAKEUP & HAIRSTYLING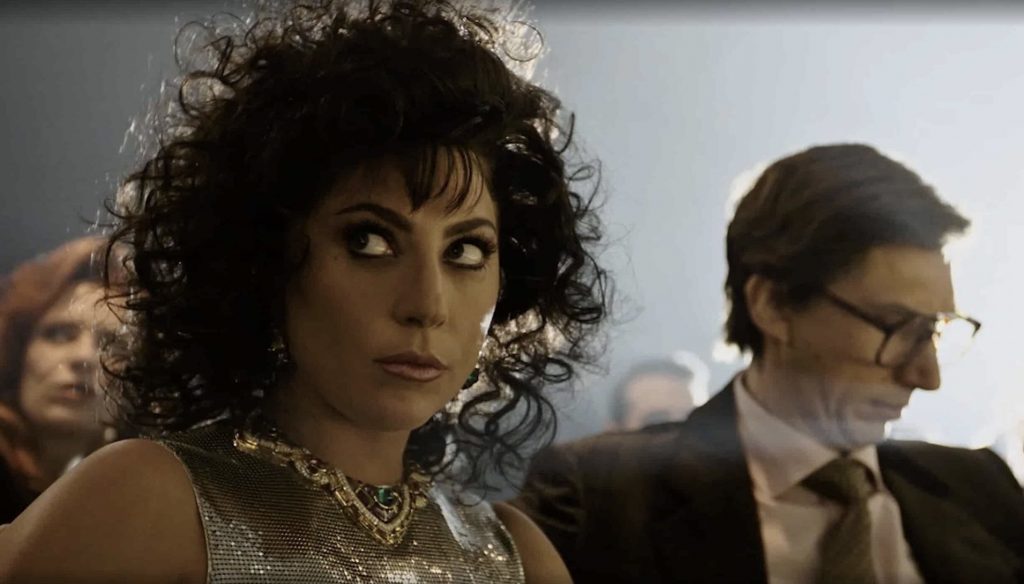 This is a really interesting category, and part of that is due to things that have happened in other major categories for this year's Academy Awards. Had we gotten nominations for Lady Gaga and Jared Leto in Best Actress and Supporting Actor, respectively, it feels like this would have been a prime spot to see House of Gucci as a frontrunner. But with this being the only place that is getting recognized, I tend to believe that on Oscar Night it will be The Eyes of Tammy Faye that takes it after picking up momentum with wins at BAFTA and Critics Choice, on top of being recognized by the Makeup and Hairstylists Guild. The Oscars typically love transformative performances, and while you've seen that with most of this year's nominees, I was really impressed by the makeup in Tammy Faye not only with just how it was able to really transform performers Jessica Chastain and Andrew Garfield to look so much like the real people they were portraying but also the way it evolved as the movie went on. The makeup told a story about how these people were changing as much as the story did, and I think the team involved here will get rewarded for that great work.(Michael Carvelli)
---
BEST PRODUCTION DESIGN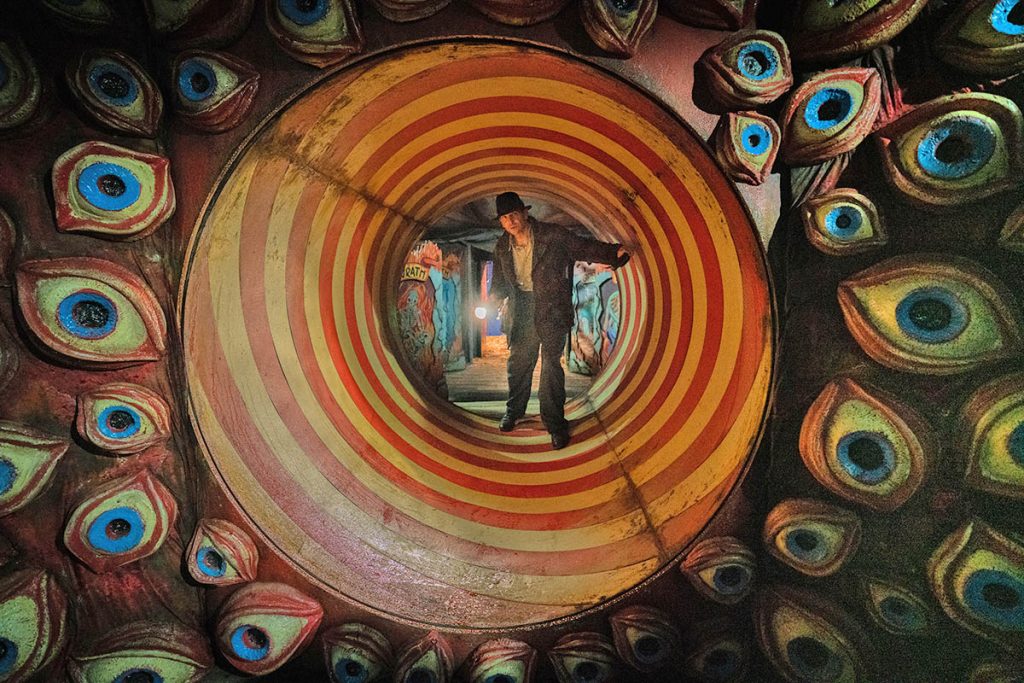 Of all the technical categories in play at the Oscars this year, Best Production Design may just be the hardest to call. The obvious pick is Dune, which has 10 nominations in total and is posing a serious threat to take home over half of those. But if you don't feel like opting for the obvious choice, Nightmare Alley is setting itself up to be a genuine rival to Dune in this category. Both films have extremely rich world-building, intricate set designs, and a wide array of locations and settings that require huge amounts of effort put into their designs. So judging purely from the merit of the win, it's almost impossible to call. Dune does have more nominations overall, and is a much bigger player in Best Picture, but the Academy has proven before that they're more than willing to spread the love with the smaller contenders in the tech categories. Both Nightmare Alley and Dune won in different categories at the Art Director's Guild Awards, so this one is going to be incredibly close by the time the Oscars roll around. (Jack Walters)
---
BEST SOUND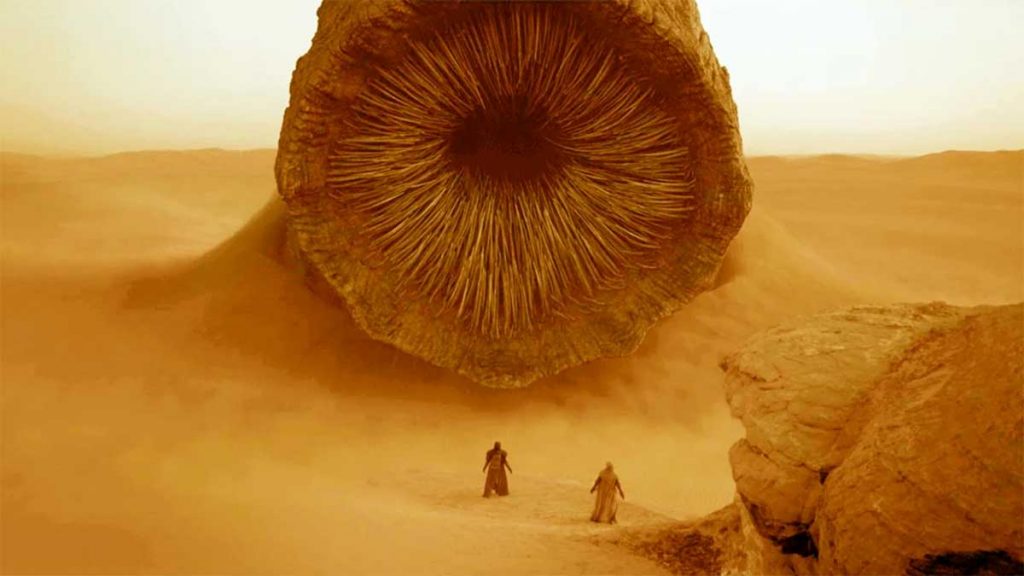 Dune has been in the driver's seat for so many of these technical categories, but it really feels like the Sound category in particular is one that feels like a foregone conclusion at this point. It's a fantastic achievement in sound that brings you deep into this reality that Denis Villeneuve built in his sci-fi saga. This is the second year that the former categories of Sound Editing and Sound Mixing have been consolidated into one Best Sound award, and for the second year in a row the winner of the award doesn't feel very difficult to predict as there is one nominee that just stands out above the rest.(Michael Carvelli)
---
BEST VISUAL EFFECTS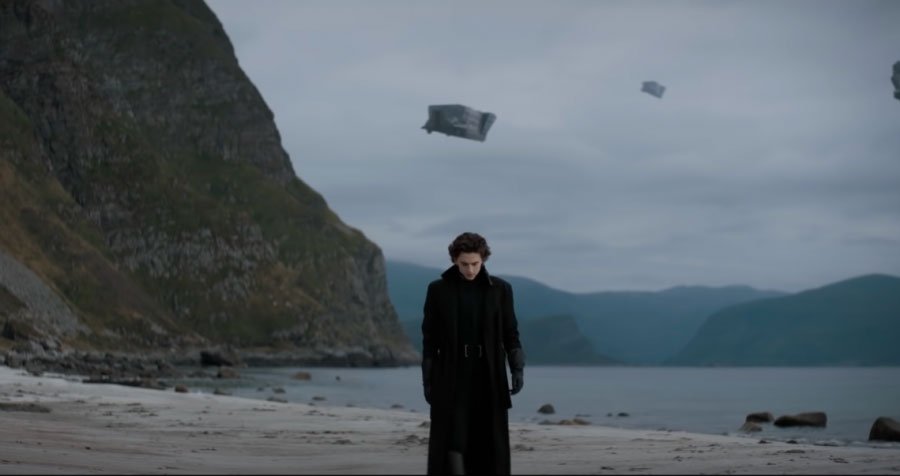 With ten nominations, Dune could sweep up in the technical categories and so it feels like a pretty safe bet that Denis Villnueve's stunning fantasy epic will be rewarded for its visuals. Having won three Visual Effects Society Awards, as well as the Critics Choice and the BAFTA in the same category, it seems there's little chance for a major upset in this instance.(Claire Fulton)
---
BEST ORIGINAL SCORE
Nicholas Britell's music for Don't Look Up was a bright spot in an otherwise dreadful affair, Encanto is a wonderful addition to the Disney canon (in particular the earworm that is "We Don't Talk About Bruno") and Parallel Mothers is a unique composition that seems to mould seamlessly with the world of a Pedro Almodóvar film.
But the two frontrunners have to be Zimmer and Greenwood. The likely sweep of technical awards from Dune might translate across into this category and a win for Zimmer, and even aside from this, his work is a bombastic, world-building affair that has a great variation of instrumental compositions. Greenwood's foreboding mixture of strings and piano – which takes The Power of the Dog to the next level – deserves to pip it (just), but Zimmer should just about be safe in claiming his second Academy Award.(William Stottor)
---
BEST ORIGINAL SONG
We don't talk about Bruno, no, no, no, we don't talk about Bru…. what? What do you mean it's not nominated? Sadly, this year's real hit, Lin-Manuel Miranda's "We Don't Talk About Bruno," isn't on the list, and that is because only one song can be entered into the race from each film and Disney picked "Dos Oroguitas" for Encanto. Which is still a great song, but will it win against Billie Eilish's theme for No Time to Die? Both songs absolutely deserve to win, but my bets are on the latter. My personal favourite besides "Bruno"? It would have to be the hilarious "So May We Start" by Sparks, which was pretty much the best thing about Annette but sadly isn't nominated. (Serena Seghedoni)
---
BEST DOCUMENTARY FEATURE
Ascension
Attica
Summer of Soul (…Or, When the Revolution Could Not Be Televised)
Writing With Fire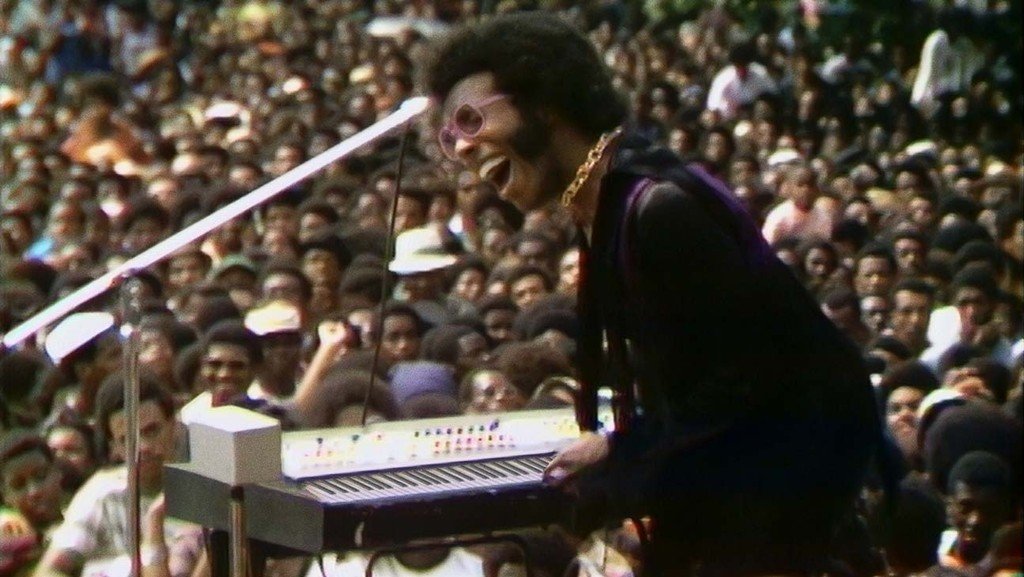 Every year, it feels like this category is so unpredictable and impossible to predict, but here it goes anyway. I still think what Questlove did with the footage used in Summer of Soul is a wonder in the way it took the archival footage and present-day interviews and brought them together to make something that felt very special and really highlighted every performer featured in the film. Summer of Soul has been the critical favorite most of the way here, with Flee getting some love along the way as well. But between other favorites like The Rescue getting snubbed on nomination day and its wins at Critics Choice and BAFTA recently, it's hard to argue that this certainly feels like Summer of Soul's award to lose at this point.(Michael Carvelli)
Will Win: Summer of Soul
Could Win: Flee
Should Win: Summer of Soul
Should've Been Nominated: Procession and The Rescue
---
BEST INTERNATIONAL FEATURE FILM
Lunana: A Yak in the Classroom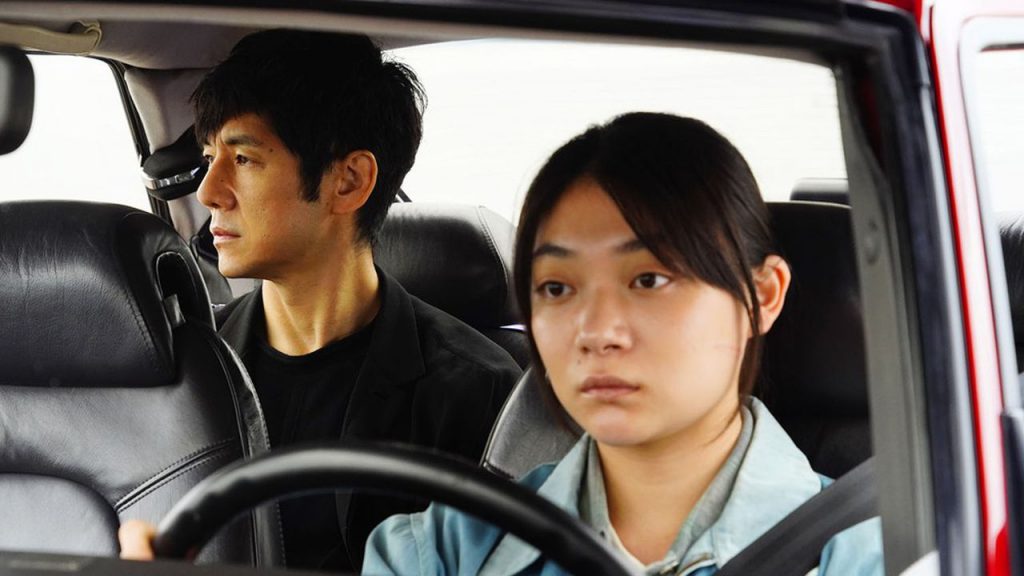 International features were well-represented among this year's Academy Awards, with four (including three of the nominees in this category) picking up multiple nominations. Yet, even among a stacked field like we have this year, it feels like there is one that is the far-and-away favorite among the rest as it feels like Drive My Car should be able to walk away with this one pretty easily on the night unless there is a big surprise. It's just the 12th international feature to receive a Best Picture nominee, and when you pair that with the recognition it has received in the Director and Adapted Screenplay categories, it's hard to think of any other nominees in this group really having a shot at pulling off the upset. It's swept at the Golden Globes, BAFTA and Critics Choice, and it will continue to sweep on Oscar Night. (Michael Carvelli)
---
BEST ANIMATED SHORT FILM
Affairs of the Art
Bestia
Boxballet
Robin Robin
The Windshield Wiper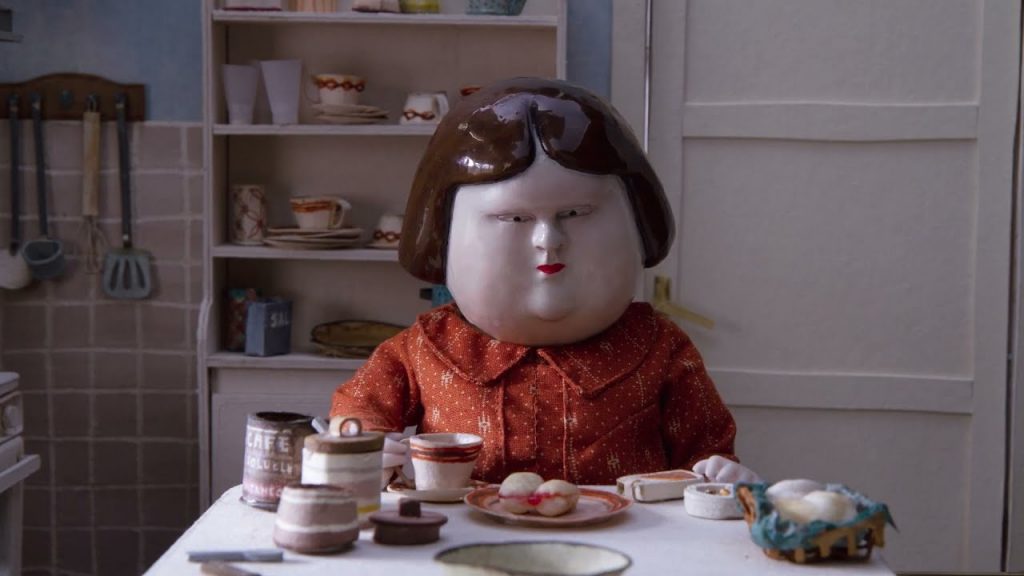 Robin Robin is charming, an easy watch, created by Aardman and backed by Netflix, which sets it in good stead to challenge for the Oscar, but its predictability and unoriginality could hold it back. The experimental short The Windshield Wiper is a unique rumination on love and deserves a lot of praise for distilling some very powerful commentaries on human relationships into just 15 minutes. But the winner here should be the haunting Bestia, a short film which focusses on the true story of a secret police agent working in the Chilean military dictatorship of the 1970s. Its striking animation style goes hand in hand with the harrowing and unforgettable events on screen.(William Stottor)
Will Win: Bestia
Could Win: Robin Robin
Should Win: Bestia
Should've Been Nominated: Maman pleut des cordes (Mum Is Pouring Rain)
---
BEST LIVE-ACTION SHORT FILM
Ala Kachuu – Take and Run
The Dress
The Long Goodbye
On My Mind
Please Hold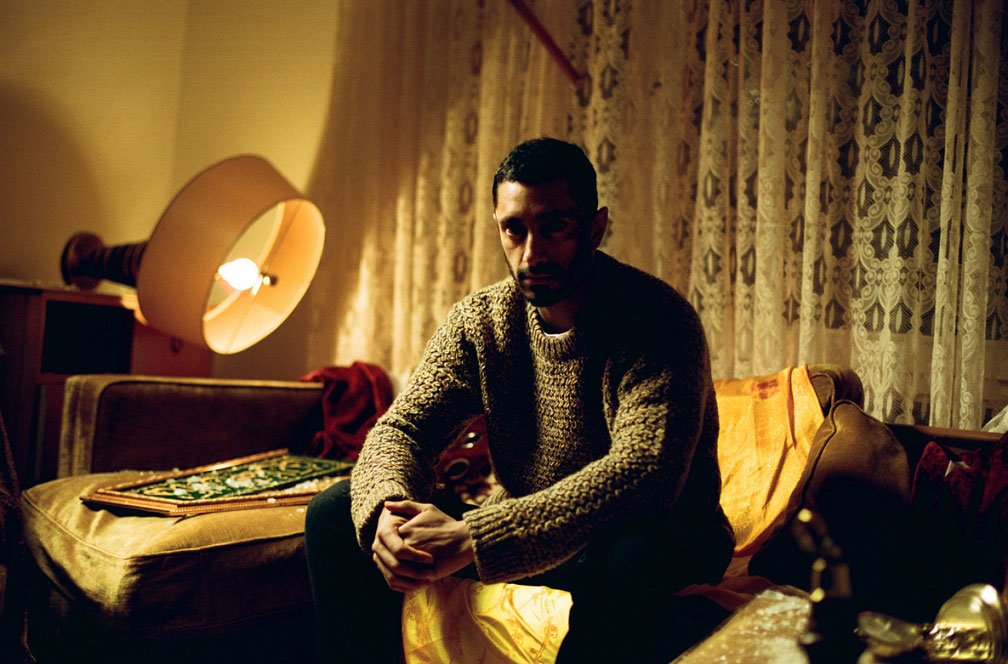 The Long Goodbye tackes difficult subject matter, since it revolves around a white supremicist march that invades the protagonist's town as his family is preparing for a wedding. With a timely subject such as this one and having a previous Oscar nominee Riz Ahmed as the writer, producer and main character, this feels like the safest bet for what will win the Oscar. If it doesn't go to The Long Goodbye, it would most likely go to Ala Kachuu: Take and Run since this also has timely subject matter revolving around the kidnapping and forced marriage of Kyrgyz women. (Jonathan Vargas)
Will Win: The Long Goodbye
Could Win: Ala Kachuu: Take and Run
Should Win: Ala Kachuu: Take and Run
Should've Been Nominated: Tala'vision
---
BEST DOCUMENTARY SHORT
Audible
Lead Me Home
The Queen of Basketball
Three Songs for Benazir
When We Were Bullies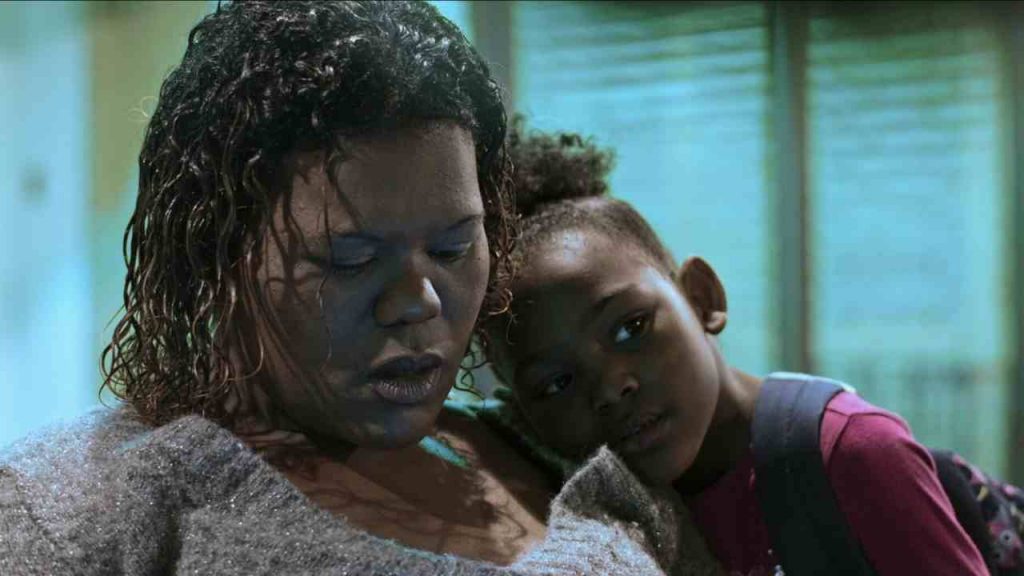 Of all the shortlisted documentary shorts that weren't nominated, the most baffling snub has to be Camp Confidential: America's Secret Nazis. Its style is very similar to Flee, a mix of documentary and animation that uses archive recordings to tell the story of a secret base where Jewish soldiers guarded Nazi scientists who the US wanted to recruit. Dealing with the impact of war in a simple yet captivating style, it is available to watch on Netflix and it is very much worth checking out.
In terms of the nominees, voters will be more attracted to Lead Me Home and its story of homelessness on the West Coast. But it is a short film that feels more like a documentation instead of the substantial insight it could have been. And whilst Audible (about a Deaf High school football team) has a chance, the best film here is The Queen of Basketball. Telling the extraordinary story of the first women's basketball player to be drafted by the NBA, it is the most interesting film in that group. (Daniel Allen)
Will Win: Lead Me Home
Could Win: Audible
Should Win: The Queen of Basketball
Should've Been Nominated: Camp Confidential: America's Secret Nazis