Shang-Chi and the Legend of the Ten Rings: A Marvel of a Movie (Review)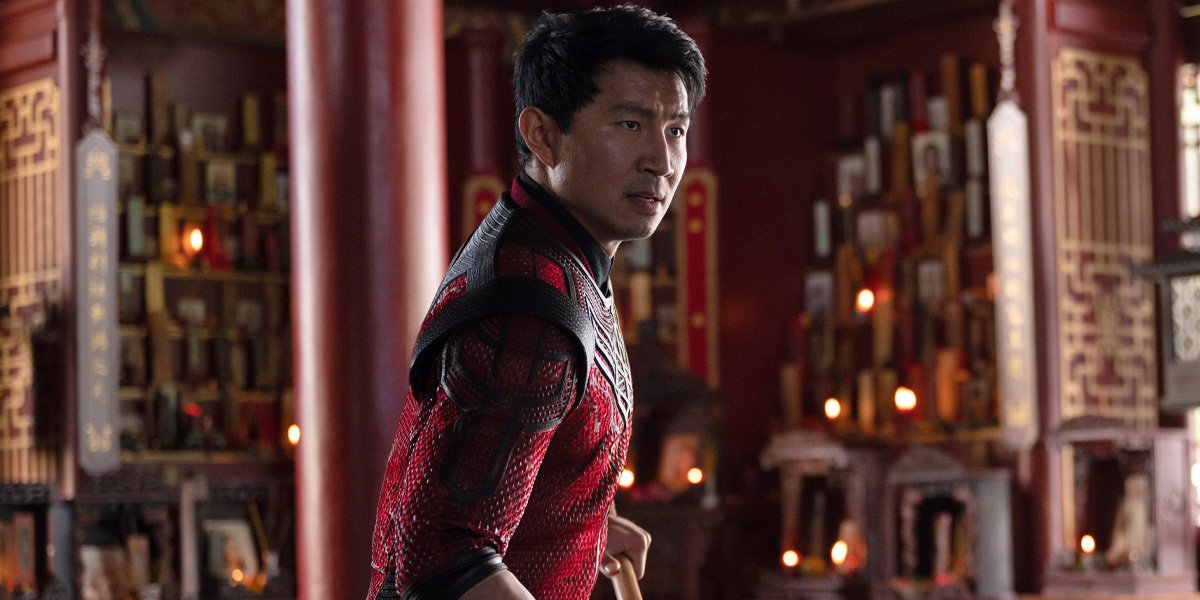 Shang-Chi (Simu Liu) in Shang-Chi and the Legend of the Ten Rings (©Marvel Studios 2021)
Shang-Chi and the Legend of the Ten Rings combines compelling characters, awe-inspiring action, and effective emotion to create a stunning superhero spectacle.
---

After years of making movies almost solely centered around white men named Chris, the Marvel Cinematic Universe has slowly – but surely – started to diversify its roster of superheroes. The conscious change commenced in 2018 with the release of Black Panther, which revolutionized how the Black community was portrayed in cinema – particularly in the superhero space. No longer were they relegated to roles reserved for the "wise-cracking sidekicks"; now, they too could be stars equal in power and prominence to their white counterparts. Marvel continued to make good on their promise to give platforms to oft-overlooked voices in their cinematic universe with 2019's Captain Marvel, the studio's first female-led superhero film. Similar to Black Panther, Captain Marvel was a box office sensation, dispelling the myths that stories by/about women and people of color were "commercial risks." And, emboldened by these achievements, Kevin Feige and co have committed to giving these same opportunities to more minority groups; Chloé Zhao's upcoming Eternals is a haven for diversity, highlighting Marvel's first deaf, gay, and Indian superheroes, while Nia DaCosta's The Marvels will feature the Muslim Ms. Marvel fighting alongside Brie Larson's Carol Danvers. However, before those blockbusters hit the big screen, Destin Daniel Cretton's Shang-Chi and the Legend of the Ten Rings is here to give the Asian community their long-awaited time to shine in the superhero spotlight – and it's a total triumph.
Following a prologue set in the past that introduces us to Tony Leung's (In the Mood for Love, Chungking Express) malicious Mandarin (as the Western world knows him), Shang-Chi progresses to the present, where we meet our star "Shaun" (Simu Liu, of Kim's Convenience), a scraggly slacker who, with his closest friend Katy (Awkwafina, of The Farewell and Raya and the Last Dragon), feels content to live out his days as a disrespected valet, failing to live up to his life's full potential despite constant comments from others about the need to "grow up" and find a new path for the future. However, the chance to chart a new trajectory for himself comes a lot quicker than expected as, after a brutal attempted mugging on a bus, Shaun is pulled towards the past he's tried so hard to forget. Returning home to Asia, it's revealed to both audiences and Katy that "Shaun's" real name is Shang-Chi, the son of the wicked Xu Wenwu – the leader of the terrorist organization "The Ten Rings." While Wenwu wishes to join forces with Shang-Chi and his estranged sister Xialing (newcomer Meng'er Zhang) and bring them into his evil endeavors – including a plot to pillage the paradise their late mother used to call home – Shang-Chi resists at every turn, straining to fight his father's insidious influence and avoid the enmity he has embraced. Set off on a search for support to stage a revolt against Wenwu, Shang-Chi has to embrace the parts of the personality he's tried so hard to bury for the first time in forever in order to put a stop to his father's plans, creating a new identity for himself in the process.
It's clear from the onset that the thing that makes Shang-Chi and the Legend of the Ten Rings stand out from its contemporaries is the care with which its creators treat its characters. After all, it's pretty easy nowadays to make a conventionally crowd-pleasing superhero movie. Following the template established by profitable predecessors, creatives could mindlessly assemble an intermittently entertaining comic-book epic, complete with all the jokes, stunts, and twists that fans have come to expect and enjoy. However, writer/director Destin Daniel Cretton (Short Term 12, Just Mercy) and co-writers Dave Callaham (Wonder Woman 1984, Mortal Kombat) and Andrew Lanham (The Glass Castle, The Shack) aren't content to merely produce a "passably" diverting cinematic distraction for their fans; they commit to making a martial arts action extravaganza that not only honors the art and history of Asian culture but also builds its own masterfully immersive and invigorating mythology from the ground up, unlike anything seen before in the Marvel Cinematic Universe. And almost all of their success can be attributed to the richly drawn relationships Shang Chi has with those in his life, from his formidable father Wenwu to his high-spirited sister Xialing.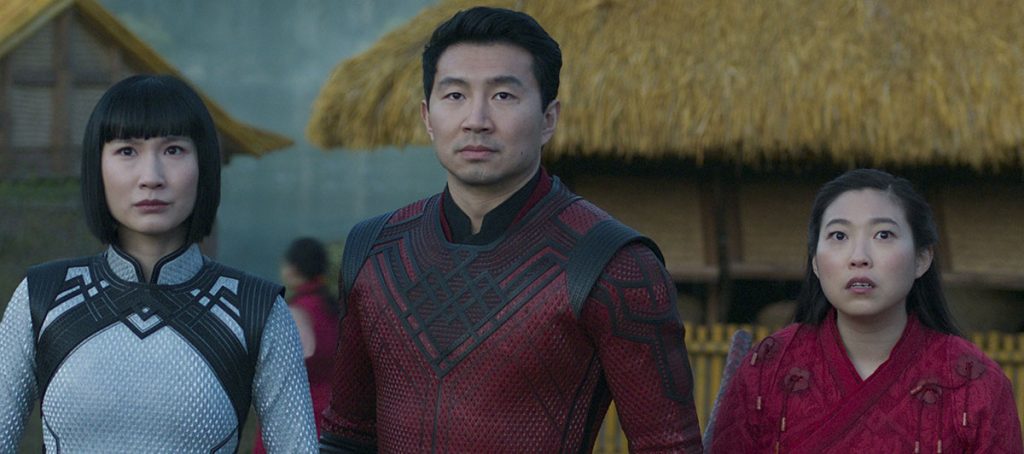 In just under two and a half hours, Cretton and co make it so that it seems like we've spent an entire lifetime with these characters. The ways in which he, Callaham, and Lanham weave the past with the present to continually explore new dimensions of each major player (particularly when examining how each member in Shang Chi's family reacted to his mother's death) in the movie is nothing short of stunning, resulting in a cast of complex individuals who defy basic description. There are no real "heroes" or "villains" here, just hurt humans who have processed their trauma through a myriad of means, with some being more tragic than others. Wenwu instantly becomes one of Marvel's most iconic antagonists, but that's because the movie refuses to confine him to a conventionally "evil" arc. Sure, he's made numerous mistakes in his life, and he has several significant skeletons in his closet, but his current course of action is driven by anguish and anger more than anything else. He's merely a man who mourns the loss of the love of his life – the one woman who saw him as more than a common criminal. After her death led to the disintegration of his entire family, why wouldn't he jump at any chance to bring her back and reunite himself with his loved ones? His plans may be problematic, but the darkness driving his pursuits is painfully palpable.
And yet, while we come to understand Wenwu and his heartache, Shang-Chi also doesn't excuse the abuse he made Shang-Chi and Xialing endure, affording these two equal time to confront the torment of their childhood. From Wenwu's attempts to mold Shang-Chi into a murderous assassin like himself – devoid of all empathy and emotion – to his dismissal of his daughter and refusal to engage with her personally and professionally, we're exposed to every angle of this family's agony and all the scars it has left behind. It's a sorrowful but sincerely stirring storyline that gives Shang-Chi added emotional oomph that so few superhero films possess. Plenty of Marvel or DC movies focus on themes of "family" (The Avengers, Justice League, Guardians of the Galaxy, etc.), but few probe their characters' personalities as passionately as Cretton and co do here with Shang-Chi, Wenwu, and Xialing. As a result, when the inevitable third act CGI chaos arrives, it feels like more than just a vibrant VFX reel, because we actually care about the individuals at the center of all that clutter. Effort has been put in to assure that we are authentically invested in the outcome of this tumult, and in the end, that makes all the difference when comparing Shang-Chi to its Marvel counterparts.
And, speaking of spectacle, Shang-Chi sure has a ton of it, with several standout set pieces all varied in scope, scale, and style. An early battle between Wenwu and his eventual wife Ying Li (Fala Chen) is comparable to any number of wuxia films (most notably Crouching Tiger, Hidden Dragon), beguiling in both its beauty and brutality and conveying a new form of combat never before captured in the Marvel Cinematic Universe. Later, the aformenetioned brawl on a bus calls to mind Jackie Chan's melees in Rumble in the Bronx, with Liu filling the star stuntman's shoes quite splendidly. Every action scene is infused with sense of imagination rarely showcased in the superhero space, where the fights have become – let's face it – fairly formulaic, with a few excellent exceptions (The Dark Knight, Captain America: The Winter Soldier, etc.). Thankfully, Destin Daniel Cretton – assisted by fight coordinator Andy Cheng – dares to dream bigger, constantly creating subversive settings and situations for Shang-Chi to find himself in, testing him both physically and personally – and pushing the boundaries of the superhero genre in the process.
With such a stellar script, it's no surprise that nearly every actor is able to shine here, but the non-stop talent on display is thrilling nonetheless, from the towering Tony Leung to the relentlessly amusing Awkwafina. Liu is a lively and lovely lead, charting Shang-Chi's evolution from broken young boy to world-class warrior with consummate conviction and adept assiduity, but the hero truly comes into his own based on what his friends and family bring out of him. Shang-Chi is never more alive than when palling around with his best friend Katy, and Awkwafina makes the most of every moment she's onscreen, relishing the opportunity to be the designated comic relief in a Marvel movie but knowing when to pull back as well, never overshadowing the film or others' feelings. Additionally, acting against Leung pushes Liu dramatically, as the former imbues Wenwu with immeasurable depth – most of which he can convey via a gentle glance – and this sentiment rises to the surface whenever they scuffle, making for one of the most resonant familial relationships in the genre. Simply put, Leung is the film's secret weapon, with his emotional affliction and erratic actions driving much of the drama, and the acclaimed actor looms over the entirety of this adventure thanks to his powerful presence. Also not to be overlooked are Meng'er Zhang – mystifying as Shang Chi's more morally ambiguous but equally skilled sister – and the mighty Michelle Yeoh, whose arrival in the film's second half as Shang Chi and Xialing's aunt fills it with feeling and fervor.
Shang-Chi and the Legend of the Ten Rings is proof that the superhero genre can produce more than just conventional crowdpleasers when creatives take the time to stray beyond shopworn storytelling structures and craft original odysseys with characters who defy the categorizations of "good" and "evil" and smoothly staged action that becomes an art unto itself. Equal parts hilarious, harrowing, and heartwarming, Shang-Chi and the Legend of the Ten Rings isn't just an awe-inspiring addition to the Marvel Cinematic Universe but one of the most arresting comic book adaptations to date across the entire film medium.
---
.
---
JOIN US!
Don't miss our monthly updates with film news and exclusive content! You'll only hear from us once a month. #nospam