No Time To Die Review: Daniel Craig's Swan Song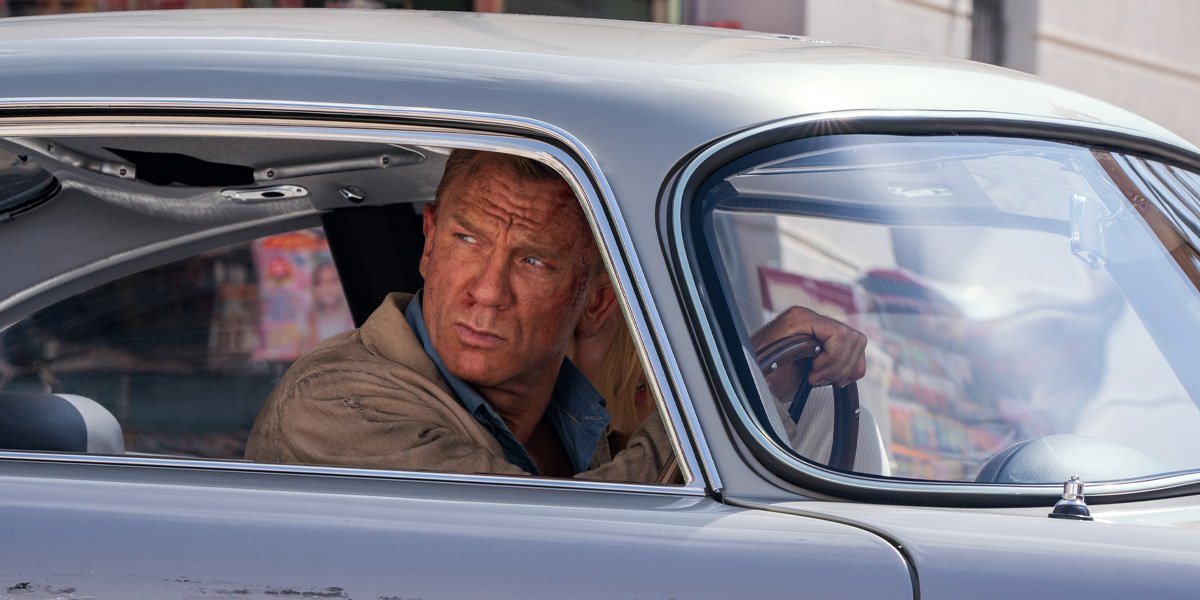 Daniel Craig and Léa Seydoux in No Time To Die (Nicola Dove © 2021 DANJAQ, LLC AND MGM)
No Time To Die marks the end of an era for 007 with a long, messy yet weirdly satisfying conclusion in what might be the actor's most exciting Bond film.
---

Since 2012's Skyfall, many have wondered when Daniel Craig (Knives Out) would walk away from the role of James Bond and let fresh new blood take on the mantle. Even though he's often praised as the best actor to have ever landed the part, Craig is obviously getting older with age and there's so much he can do in terms of stunts with each new installment. Spectre in particular was a huge sign that the now 53 year-old actor would have to retire sooner rather than later, as he suffered a leg injury that almost delayed filming for 9 months. In fact, fans were preparing to say goodbye to his take on the British spy, no matter how disappointing Spectre might have been, after he said it would be his last during an interview for Time Out. Obviously, Spectre wouldn't be his closing chapter, as Bond 25 was announced with Craig on board to reprise the role one last time.
Daniel Craig's fifth and final appearance as James Bond manages to catch lightning in a bottle one last time, despite all the hardships the cast and crew underwent making this grand finale, as the actor's tenure comes to an end. No Time To Die is a lot of movie, to say the least, with a runtime of 163 minutes. At times, it feels like two films made into one, packed with subplots on top of subplots, but you really can't blame it when it's trying so hard to justify the events from the previous movie and making this sequel work within that context. In no way does this get nearly as good as either Casino Royale or Skyfall, but it definitely gets close. After the events of Spectre, Bond has retired from being a double-0 agent for MI6 in favor of a quiet life with his lover Madeleine Swann (Léa Seydoux, The French Dispatch). His peace is short-lived, though, as Felix Leiter (Jeffrey Wright, The Batman), an old friend from the CIA whom we met back in Casino Royale, soon drags Bond back into action to help him rescue a Russian scientist, leading him to a mysterious villain armed with dangerous new technology.
No Time To Die nails its gun barrel sequence with a creative use of the studios' logo, as it directs us to a creepy opening scene with our main villain, Lyutsifer Safin, played exquisitely by Rami Malek (The Little Things). Not only is the writing on point during this scene, but Fukunaga's haunting visuals and capability to build tension and an eerie atmosphere is very impressive and captivating here. Director of photography Linus Sandgren's camera work compliments Fukunaga's directing style with some excellent framing and clever use of mirrors that make Malek's Safin visually terrifying, making it feel almost like something taken out of a horror slasher, which you don't get to see as often in this series.
The film's introduction is not just there to show how menacing Safin is, but to set up the entire plot our heroes would find themselves trapped in for the rest of the movie. From here, we cut to Billie Eilish's theme song, "No Time To Die," as it beautifully portrays and foreshadows Bond's struggles in the film. Speaking of struggles, the stakes for a romantic relationship in a 007 movie have never been higher, setting up the emotional core for Bond's endgame as it feels like he actually has something to lose. It's difficult trying to avoid spoilers, especially for such an epic conclusion, but if we strip down the action set pieces from No Time To Die, we would be left with a story about letting the past behind and trying to live in the moment, because we really don't know just how much time we will have in the world of the living to care for those we love. This is a beautiful, and fitting, final theme to explore with Daniel Craig's more grounded and human take on the character.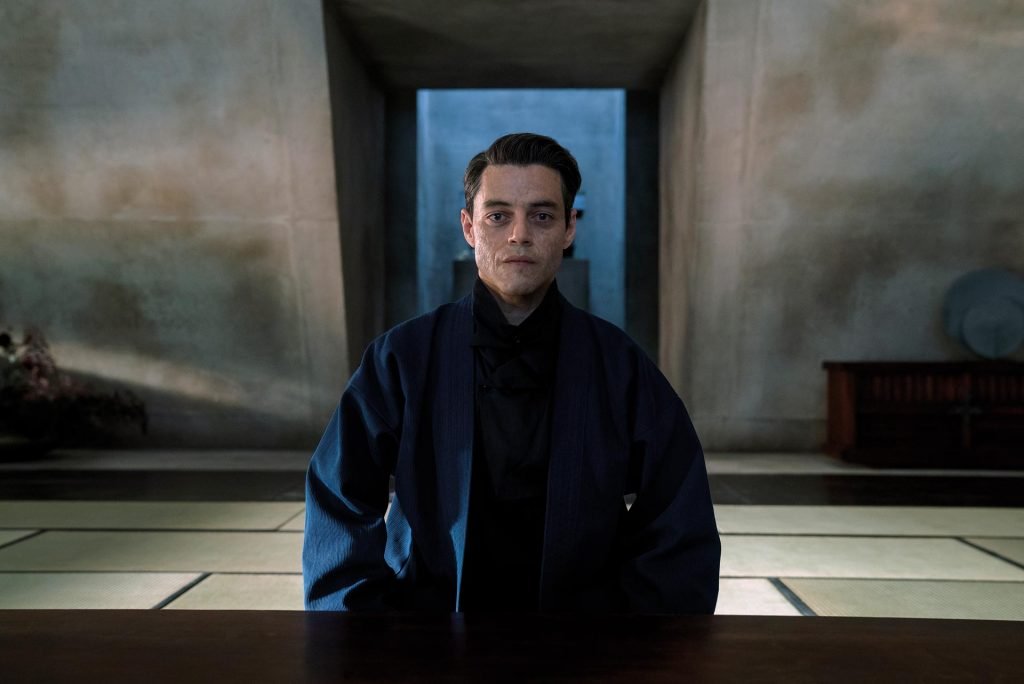 Cary Joji Fukunaga doesn't just deliver a surprisingly compelling journey for Craig, but once again the action feels like it's there to move the story forward rather than just for spectacle, like in a film such as Skyfall. It has a purpose, and you get the sense that James is genuinely getting hurt by the violence he has to undergo in this movie, not only physically but emotionally as well. This becomes even more clear to us during the film's climax, specifically the last brutal fight Bond is involved in, that leads us to a payoff for the British spy that I am sure some will love and others will hate. For me? I am somewhere in the middle. I thought the idea was definitely there, but the execution wasn't necessarily the best. Craig's last scene as Bond is not as powerful as the film thinks it is, but I wouldn't say it is anything that ruins his legacy as the character.
Through the years, the Bond franchise has gone from being classy to cheesy, campy, and serious in tone for the modern era. Though it failed as a sequel, Quantum of Solace maintained the same ideas from Casino Royale, while Skyfall took it one step closer to the franchise's silly background. No Time To Die is the perfect blend of all things Bond, balancing the silliness and drama, and it feels like the film Spectre wished it was upon release. It's got all the Bond-nerisms we've come to be familiar with, without losing the heart that made the Craig movies special. Seeing his 007 running around in Cuba pursuing a goon with a bionic eye while simultaneously drinking martinis and taking out villains with any weapon he can find is so incredibly goofy and exciting that no other filmmaker could have handled it as perfectly as Fukunaga did.
The biggest problem with No Time To Die is that you can tell it was written by more than two screenwriters. In fact, the film proved to be somewhat of a problematic production very early on with creative differences between Danny Boyle, who was originally hired to direct the film, Oscar winning writer John Hodge — who had replaced writers Neal Purvis and Robert Wade — and producers Barbara Broccoli and Michael G. Wilson. This would culminate in both Boyle and Hodge's departure from the project, leading to Cary Joji Fukunaga stepping into the director's chair three months before filming began, with Purvis and Wade back on board to pen the script and bringing in Phoebe Waller-Bridge to polish the script halfway through production.
As a result, there's just so much going on in this movie. In a way, that gives the film a greater sense of urgency, but when you're stuck with annoying characters throughout the movie, and the narrative becomes too convoluted to follow, then you start asking yourself, what's the point to any of this? Too much time is spent on Billy Magnussen (The Many Saints of Newark) and David Dencik's (HBO's Chernobyl) characters, who have important parts to play but are written like tired stereotypes and only end up distracting from crucial elements more deserving of our time. It's especially frustrating when their screen-time could be used towards Safin as a villain.
Rami Malek is one of those actors who, and I mean this in the best way possible, doesn't need much make-up to be scary and convey the creepy vibes his character requires. He kind of reminds me of Willem Dafoe, in the sense that he only needs his facial expressions to be intimidating. Malek is a fantastic choice for a Bond villain, but the film's writing does him a disservice, and not giving him the time to develop his character harms any chances of making him a memorable antagonist.
Take Javier Bardem's Silva from Skyfall, for example. His presence is felt from beginning to end and, once he makes his grand entrance, the film dedicates a significant amount of time to develop his motivations and relationships with Bond and Judi Dench's M. With Safin, we're just told that he suffered a great family tragedy, and we're meant to give a damn about his plans for revenge. What's even more tragic is that Malek has a great on-screen presence and chemistry with his costars, and his ideology is an interesting one to explore, but nothing is ever really realized with him.
See Also

An aspect Fukunaga does manage to expand from Spectre, though, is the romantic relationship surrounding that movie. While James and Madeleine's relationship feels forced in Spectre, No Time To Die wouldn't work as a film if it wasn't present. Daniel Craig and Léa Seydoux actually get to explore their characters and what they mean to one another, and Fukunaga's direction finally allows them to share believable chemistry. Not even for a second do you believe these two fell in love back in Spectre, but, as messy as the overall narrative of No Time To Die is, it gives the audience the time to see why they're so in love, and, when the two find themselves in harm's way, you genuinely want them to get out of a dangerous situation alive. It's still not as strong of a relationship as the one James had with Eva Green's Vesper in Casino Royale, but it's quite an emotional pairing that challenges the way our hero views his life choices.
The supporting cast here is incredible, as we welcome back Bond's old MI6 team behind his ear, guiding him through this mission, with both newcomers to the franchise, Lashana Lynch (Captain Marvel) and Ana de Armas (Blade Runner 2049), being standouts. I wish we could have spent more time with their characters, especially Lynch, who is the agent that takes over the 007 code name, since the marketing made such a big deal about her earning the title. She's great in the role and goes toe-to-toe with James in some great scenes where they're constantly arguing over who is the better 007, but other than that there's not much depth to her. Ana de Armas, on the other hand, brings a much needed breath of fresh air with a character that doesn't take herself too seriously while also being a competent agent. Christoph Waltz (Guillermo del Toro's Pinocchio) is once again wasted here, like he was in Spectre. I don't really blame any of the writers or Fukunaga for this, though, considering his version of Blofeld was extremely underwritten in the previous film and making him suddenly interesting in what's meant to be Craig's swan song was probably not a priority, which is understandable.
Great finales are a tricky thing to pull off and we don't get many of those these days, especially with every major studio wanting to maintain long-running sagas by giving us the same old blockbusters. No Time To Die is not a perfect film — it's sort of a mess in more ways than one and it's certainly not the masterpiece I was hoping for — but it's a director's singular vision, and it still manages to let Daniel Craig exit the role on a high note. Given everything this movie underwent through production, it's a blessing it is as good as it is. I don't know, maybe I'm being a bit biased since Craig is the James Bond I grew up with and I just don't feel like being too harsh towards this film when there was clearly a team of dedicated people behind it who did their best to deliver an emotional conclusion.
No Time To Die is flawed, but the good outweighs the bad. Whoever is cast as James Bond in the near future, I am sure they will be great in the part and will hopefully reinvent the franchise yet again and make it feel different from the other Bonds. As for now, I am content where we're leaving the character at. No Time To Die is not the masterpiece I had in mind, but I now see it didn't have to be. If, by the time the credits rolled, I left the movie theater feeling emotional, with a tear or two running down my cheeks, wanting to go back home and revisit Daniel Craig's run as James Bond, then I guess I can only see No Time To Die as nothing more than a win.
---
No Time to Die was released in cinemas in the UK, Europe, Latin America and select countries worldwide on September 30, 2021. The film will open in US theaters on October 8, 2021.