Spider-Man: No Way Home (Review): Heroes, Villains & Second Chances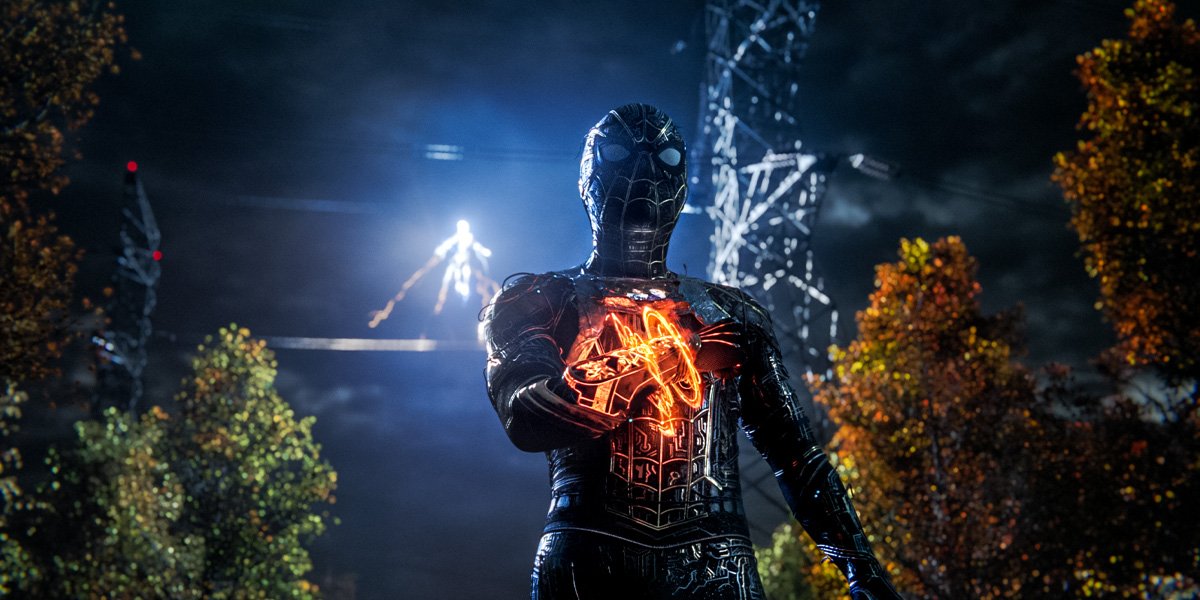 Tom Holland in Spider-Man: No Way Home (Sony Pictures ©2021 CTMG)
Both the most thrilling Spider-Man movie to date and a clever coming-of-age story for Peter Parker, Spider-Man: No Way Home will have you roaring with excitement.
---

If you've seen the trailer for Spider-Man: No Way Home, chances are you probably think you know exactly how Peter Parker's most recent adventure is going to play out. Far From Home (2019) ended with Mysterio (Jake Gyllenhaal) revealing our friendly neighborhood hero's identity to the world, and No Way Home's trailer anticipates that Peter (Tom Holland, of Cherry and The Devil All The Time) will try to deal with the situation by asking Doctor Strange (Benedict Cumberbatch, of The Power of the Dog) to erase everyone's memory of him being Spider-Man, and that Strange's spell will have unexpected side effects, such as the return of more than one familiar face from different universes.
While this is an accurate description of No Way Home's premise, nothing could prepare you for a film that pretty much proves that what defines great superhero films isn't the fact that their protagonists wear a mask, but the very real emotions that we feel while watching them in action. Not only is Spider-Man: No Way Home as exciting and wonderfully nostalgic as you'd expect it to be, but it's also a clever coming-of-age story where Peter grows into the hero he was meant to be, and every single character gets either redemption, closure, a second chance, or the chance to do what's right.
So what if fan service is also part of the equation? Sure, the film gives fans several scenes that are pretty much exactly what they were hoping to see, but that doesn't mean these scenes don't serve a purpose in the narrative. If No Way Home will satisfy fans to the extent that the entire room will be clapping, cheering and roaring in delight many times, it's also a constantly surprising film that blends action, humour, emotion and nostalgia in exactly the right way, using the magic of the cinematic medium to entertain, move, and send more than one message across in a very effective way.
At the core of Spider-Man: No Way Home is Peter himself, a character who has grown quite a lot throughout the years since his first appearance in Captain America: Civil War (2016): he fought alongside the Avengers, he saved his hometown from several threats, he rescued fellow superheroes from terrible fates, and he witnessed the death of his mentor, Tony Stark (Robert Downey Jr) – all while trying to graduate and figuring out how to approach his high school crush, MJ (Zendaya, of Dune). Both a maths genius and an impressive multitasker, Peter has been so good at juggling his two identities in all these movies, making very grown-up choices and demonstrating incredible bravery, that we've never really stopped to think about the fact that he's still a teenager, and that he still has several lessons to learn.
No Way Home addresses this matter right away, as the "controversies" surrounding Peter's superhero status cost him and his friends the chance of getting into college, and the only solution Peter can think of isn't trying to get the college to reconsider, but asking Doctor Strange to tamper with time. This is only the first of a series of choices that show us that, even though Peter has consistently displayed courage and wisdom that are way beyond his years, the choices he makes when he's left to his own means aren't always as mature and well-thought-out. More importantly, Peter still hasn't managed to learn a fundamental thing from Tony Stark – that is, how to embrace both his identities, and be both Peter Parker and Spider-Man, at the same time.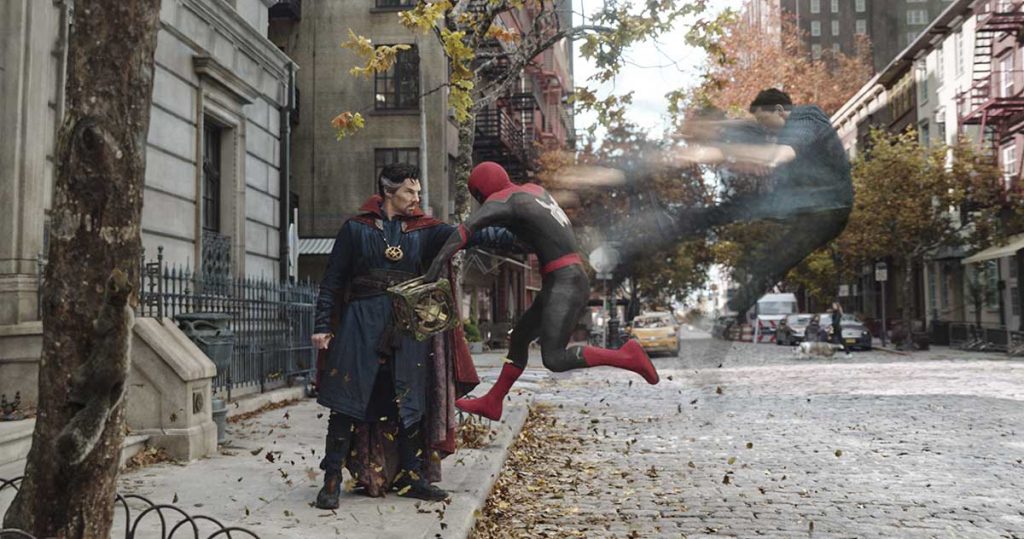 Which is why director Jon Watts (Homecoming and Far From Home) and screenwriters Chris McKenna & Erik Sommers' decision to have Peter reach out to Doctor Strange is pure genius. With Tony Stark gone (an absence that is perceived throughout the entire film) and many life-changing decisions awaiting Peter, our superhero is in desperate need of a mentor, and, though Strange isn't the only father figure of sorts that Peter will have in the film, he's the first one who makes him aware of his need to stop living two separate lives, and to really figure out who he is. Which is exactly what our friendly neighborhood Spider-Man does, in a film where he's constantly having to make choices that will affect other people's destinies, and trying to stay true to his own ethics and beliefs in the process.
Unlike Tobey Maguire and Andrew Garfield's characters from Sam Raimi's Spider-Man trilogy and The Amazing Spider-Man films, Tom Holland's Peter Parker has never had to face the weight of the "great responsabilities" that come with his "great power", and to find a way to process grief and guilt and become stronger and wiser because of it. Both Homecoming and Far From Home gave us a protagonist who pretty much went along with other people's plans, be it Tony Stark or Nick Fury (Samuel L. Jackson), and Spider-Man: No Way Home is where Peter truly develops a moral code, which is something we desperately needed to see.
Many are the valuable lessons that Peter learns during a journey where he finds out how to be his own man but also to rely on others, and to channel his many contrasting emotions into a cause that's worth fighting for. Among the many people he faces are many villains from previous Spider-Man films, such as Spider-Man's (2002) Norman Osborn/Green Goblin (Willem Dafoe), Spider-Man 2's Otto Octavius/Dr Octopus (Alfred Molina), Spider-Man 3's Flint Marko/Sandman (Thomas Haden Church), The Amazing Spider-Man's Curt Connors/Lizard (Rhys Ifans), and The Amazing Spider-Man 2's Max Dillon/Electro (Jamie Foxx).
It's through them that Spider-Man: No Way Home cleverly looks at the notion of good and evil. In a film where even Spider-Man himself is being ostracised by society and unjustly blamed for the death of an actual villain, the presence of the superhero's past enemies reminds us that beneath their evil appearance used to be good people who were either mistreated by society or the victims of unfortunate turns of events.
See Also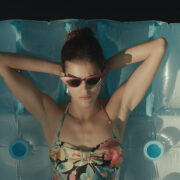 These dynamics mark every interaction Peter has with Norman, Otto, and the other masked villains he meets, all figures who are both threats and victims, each in their own way. Willem Dafoe is immense as Norman Osborn, who is perhaps the most complex antagonist we meet in the film, mainly because we don't always know when we're dealing with Norman and when we're dealing with Green Goblin pretending to be Norman. Thanks to Dafoe's impressive physical and voice acting, the character doesn't need a mask to transition between one alter ego and the other, as the actor's face flawlessly transforms each time, flawlessly switching between Green Goblin's pure evil and all the confusion and helplessness felt by Norman, which even calls for parallels to Alzheimer's.
Otto Octavius is another character whose evil originates from something other than himself – the machine that has taken control of his mind and body, and Alfred Molina excels at showing us the many different sides of a character that is able to generate both fear and compassion. The rest of the cast is just as good, and the film's screenplay gives each character room to evolve and show their many sides, while never forgetting about the humour and the action.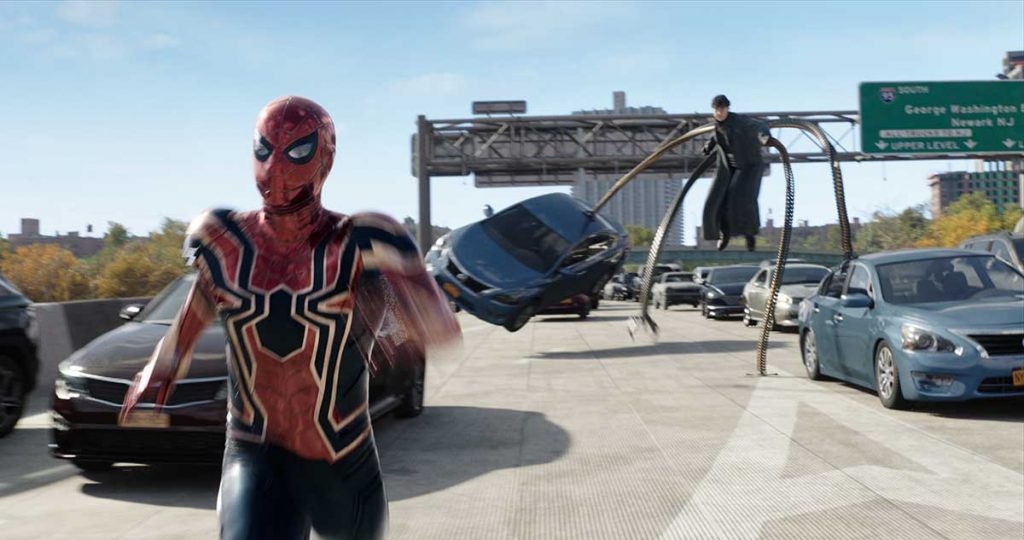 A lot happens in the film as our protagonist deals with the consequences of his own mistakes, and much of it can't be revealed as it would affect your experience of discovering Spider-Man: No Way Home's many twists and treats for yourself. Suffices it to say that Peter Parker grows a huge deal in this movie, and Spider-Man's moral code is so unique and specific that there is really only one figure who can truly fulfill the role of Peter's mentor. There's a lot of character development in the film, as every single character evolves in the film, from a Doctor Strange who has become more compassionate with time to a Ned (Jacob Batalon) who's still more resourceful as ever, but who is finally given the tools to be more than "the man in the chair" and to assume a more active role.
Tom Holland once again confirms himself as one of the greatest actors of his generation, with a committed performance that gives his character even more depth and authenticity, making the coming-of-age side of the story more believable. But there are also all the elements you'd expect in a Marvel movie, such as epic action scenes and fight sequences that will have you holding your breath for several minutes, as well as stunning cinematography, like the mesmerising visual feat that is Doctor Strange's mirror dimension, and immersive score and sound design (Michael Giacchino).

If one were to dig deeply into No Way Home's storyline, it wouldn't be hard to find plot holes: a lot of things happen in the film and not all of these events are given a proper explanation. But that's not the point of a movie that manages to bring together at least seven different films from the past, involving completely different characters and realities, and give new meaning to every single one of them. Spider-Man: No Way Home is not just the most epic and surprising of Jon Watts' Spider-Man movies, but it's also one of the most complex and enjoyable superhero films we've seen this decade.
---
Spider-Man: No Way Home is now available to watch on digital and on demand.