Nightmare Alley (Review): Del Toro Delivers Again with Dark Noir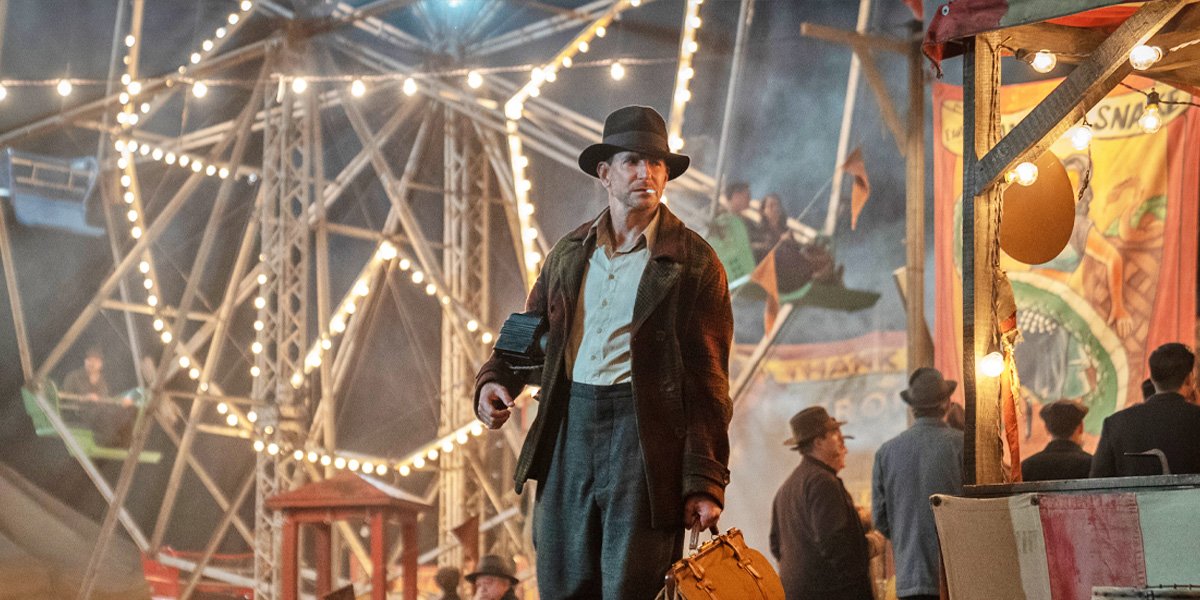 Bradley Cooper in NIGHTMARE ALLEY. (Kerry Hayes. © 2021 20th Century Studios)
Nightmare Alley is another engrossing genre exercise from Guillermo del Toro, enhanced by captivating crafts and the brilliant Bradley Cooper and Cate Blanchett.
---

After flirting with Oscar glory with 2006's Pan's Labyrinth, Guillermo del Toro finally received his major awards breakthrough with 2017's The Shape of Water, earning Academy Awards for both Best Picture and Best Director and truly "leveling up" in the eyes of Hollywood after nearly two decades of charming cinephiles with his twisted tales. As such, his follow-up feature, this year's Nightmare Alley, arrives with extraordinary expectations for two reasons. For starters, how does he top the success of Shape and continue to build on his filmmaking craft after reaching such a peak with that picture? And, to make matters more complicated, this is not the first adaptation of William Lindsay Gresham's "Nightmare Alley", with the 1947 original coming to be regarded as a cult classic in the 70 decades since its release. So, how does Del Toro set his interpretation apart from the pack?
Well, to begin, assembling an all-star ensemble cast (consisting of the likes of Bradley Cooper, Cate Blanchett, Rooney Mara, and Toni Collette, among many others) certainly helps. But the most engrossing element of Del Toro's ravishing remake is actually the marriage of his gorgeously gothic and grotesque aesthetic with this macabre source material, suffusing it with more suffocating suspense than ever before. There are no monsters in this movie – only monstrous men – but Del Toro makes this story of sinister swindlers and their savage schemes feel sincerely spine-chilling all the same, highlighting the horrors of humanity in ferocious fashion. As a result, Nightmare Alley's unflinching depiction of the evils that surround us on any given day – and our propensity to succumb to our darkest desires – sticks with us far longer than any stereotypical "spook show," turning this terrifying and timeless tale into top-tier work from del Toro.
At the start of this sordid saga, down-on-his-luck Stanton Carlisle (Bradley Cooper, of Guardians of the Galaxy and A Star Is Born) arrives at a colorful and cacophonous carnival, stupefied by the strange sights and sounds he comes across. Entranced by the environment's eeriness, Stan soon becomes close to the clairvoyant Zeena (Toni Collette, of Hereditary and Knives Out) and her mentalist husband Pete (David Strathairn, of Nomadland and Godzilla), who take him under their wings and teach him the "tricks of their trade." Soon, Stan finds that he's a natural swindler, and he becomes quite a success amongst the carnival's community. However, when tragedy strikes, Stan and his lover, the meek Molly (an upstanding but underutilized Rooney Mara, of The Girl with the Dragon Tattoo and Carol), make off for New York, where, in two years time, Stan has become a much-lauded (and massively wealthy) medium, putting on magnetizing shows for his patrons night after night. And yet, when he crosses paths with a cryptic psychiatrist named Dr. Lilith Ritter (Cate Blanchett, of The Lord of the Rings and Thor: Ragnarok), he seems to have finally met his match – that is, until the two team up to con the city's elite, without realizing how in over their heads they are.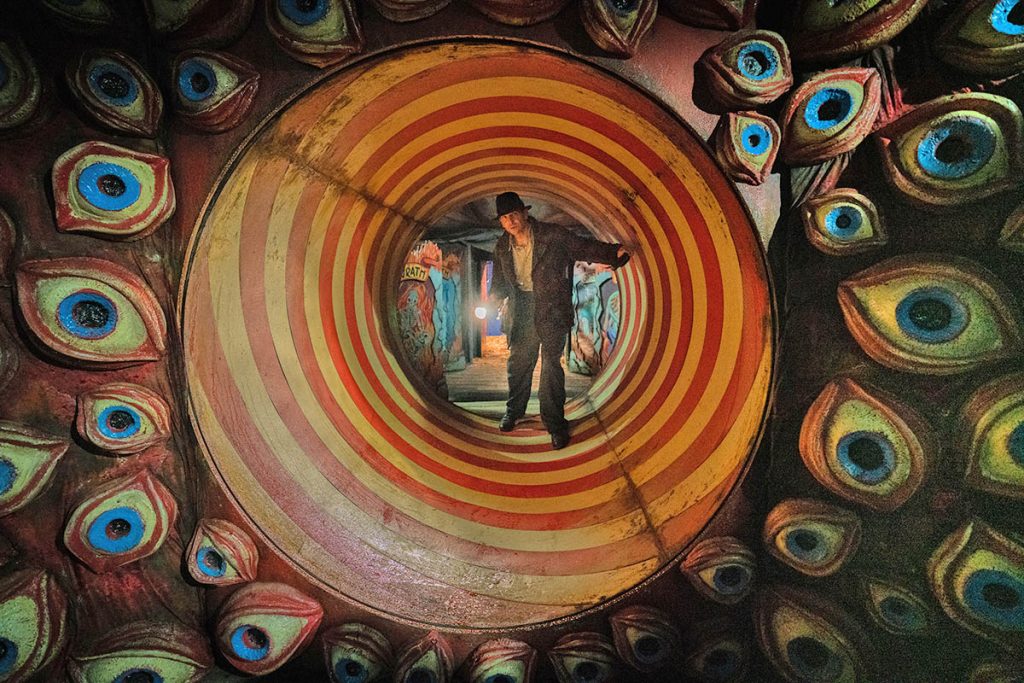 As is the case with every genre exercise from Guillermo del Toro, Nightmare Alley is a technical treat from top-to-bottom, particularly due to its utterly delectable production design. The Shape of Water won that Oscar just four years ago, and it's hard to imagine returning set decorator Shane Vieau and production designer Tamara Deverell not acquiring even more awards this season for their sublime work here, which tremendously transports us into the wicked world del Toro dreams up, from the captivating chaos of the carnival Stan first surveys (filled with all sorts of shuddersome attractions and daunting displays) to the swanky yet shady settings he visits as he continues to conduct cons on the wealthiest citizens of the city. Additionally, no matter how beautifully vibrant the visuals may be, there's always an undercurrent of unsettling uncertainty that sneaks into every scene, and that emotion is almost entirely attributable to Vieau and Deverell's absorbing art direction. However, every player in the crew pulls their weight here, with Dan Laustsen's (The Shape of Water, Crimson Peak) chilling cinematography enveloping us in the film's frightful aura, Luis Sequeira's (The Shape of Water, It Chapter Two) classy costume design complementing each character's idiosyncratic identity, and Nathan Johnson's (Knives Out, Looper) subtly startling score adding to the intensity of the affair.
With his journalist-turned-screenwriter spouse Kim Morgan, del Toro crafts quite an ominous odyssey here adapting Gresham's timeless tragedy, with the theme of greed generating corruption proving to be as compelling as ever, taking to task a certain kind of man who makes his living manipulating others without realizing how much of his life he's lost to these miserable machinations until it's too late. It's not a new narrative by any means – and it does take Nightmare Alley until its second act to really find its footing, when Stan evolves as a swindler and Cate Blanchett's beguiling Dr. Ritter enters the picture – but thanks to witty writing, we're almost never not engaged, curious about the way these specific characters tackle the tropes associated with "scammer" stories (and, eventually, endure their comeuppance).
See Also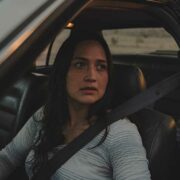 Furthermore, each character, no matter how brief their screen time, manages to leave a massive impression, partially thanks to the caliber of cast del Toro and co assembled here but also due to the tender thought put into assuring each personality was a peculiarity of its own, incomparable to anyone else. These fascinating figures – from Collette's zealous Zeena to Willem Dafoe's (Spider-Man, Aquaman) conniving carnival barker Clem Hoately – give the film a flashy flavor that is too tantalizing to resist and distinguishes del Toro's Nightmare from others. And, although this adaptation comes to the same conclusion as both the 1946 novel and 1947 film, del Toro hews closer to the novel's stark somberness than to the movie's more melancholic resolution, resulting in a shocking final shot that is sure to linger in moviegoers' minds for months.
As our shrewd and suave Stan, Cooper delivers one of the most multifaceted performances of his entire career, progressing after a purposely restrained first act to fully inhabit this cunning charmer's causticity for the final two thirds, always acting as if he's two steps ahead of the game – until he isn't. But, for as expectedly entertaining Cooper is, it's Cate Blanchett who up and walks away with the movie, stealing every one of her scenes (of which there should have been more!) with a delicious devilishness that never fails to delight.
It's foul fun to watch Cooper's Stan dupe and deceive denizens of New York time and time again, but it's even more mesmerizing to see him become the swindled instead of the swindler, upending the picture's power dynamics as he's drawn into Ritter's web of double-dealing and duplicity. Is she friend or foe? From frame to frame, that answer seems to be shift, leaving both us and Stan in the dark as to what her truest intentions are – and that's exactly as Blanchett – and del Toro – want it. Because, if Nightmare Alley is meant to offer any meaningful message, it's that those who choose to follow the path of falsehoods and fraudulence at others' expense ultimately sell their soul to the Devil to find whatever fleeting success they do – and, one day, she's going to come and claim what's hers, leaving your life in shambles.
---