Belle (2021): Film Review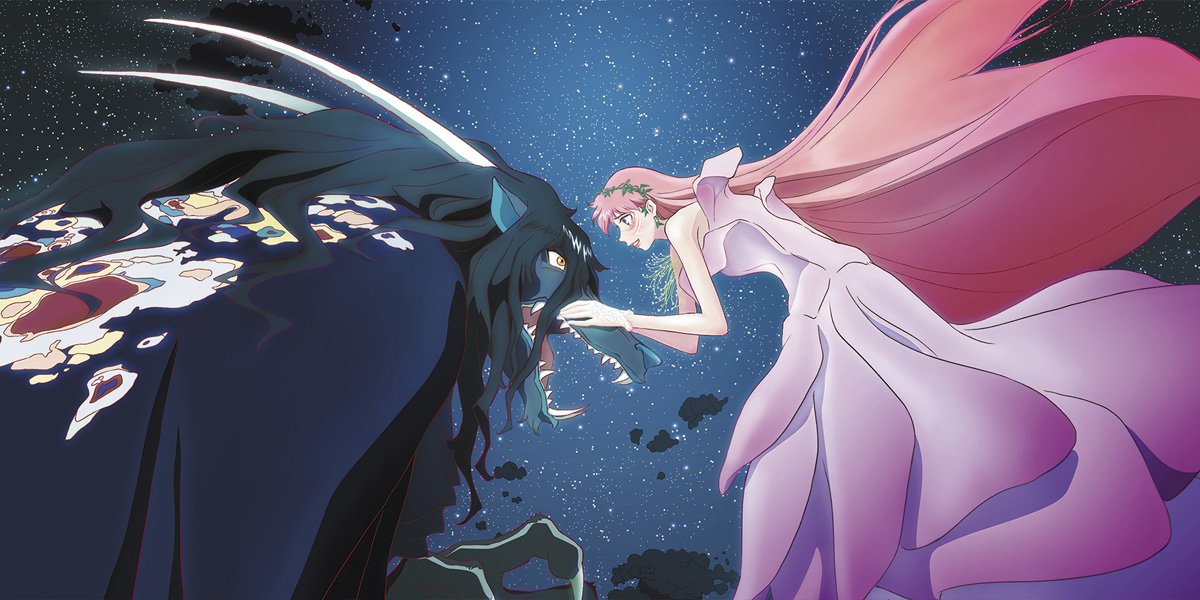 Belle (2021 Studio Chizu)
Belle is a visually intense, modern-day riff on the classic fairy tale, with wonderful world-building and a charm that never outstays its welcome.
---

Director Mamoru Hosoda follows up on his first Academy Award nomination for Mirai (2019) with Belle, a film with a fantastical and visually vibrant virtual world which strikes an all too uncomfortable chord about the dangers of technology. Belle might not be the most subtle film ever, but its themes are all too real. Hosoda again shows his incredible propensity in capturing human tales told against the beautiful backdrop of anime, as the film flits between real world Japan and the virtual world of "U". Belle might start slowly and run a bit too long for its own good, but it's always a joy to look at and gives us a satisfyingly unique, modern-day twist on the classic "Beauty and the Beast" story.
If the title being Belle wasn't enough to give this connection away, the film's Japanese title literally means "The Dragon and Freckled Princess". Ever since Jeanne-Marie Leprince de Beaumont's (say that name as fast as you can) original fairy tale from 1756, this famous fable has perhaps never been reinvented as drastically as in Belle, making it less a tale as old as time and more a tale as modern as you can imagine. In the film's real world, we follow Suzu, a 17-year-old high school student whose loneliness and depression since a tragic, life-changing event has never disappeared and has only grown.
Suzu is voiced by Kaho Nakamura, a singer-songwriter who seamlessly makes the transition to the big screen, giving the main character an innocent, awkward teenage quality whilst also showcasing her undoubted vocal talents with some musical numbers based in "U". In this alternate virtual reality – the biggest in the world and containing millions of online users – people's avatars are created based on their real-life appearances (with a fair amount of creative flexibility from the software, of course). Suzu's avatar is Belle, who becomes an almost-overnight pop star sensation in "U" and possesses the appearance of a classic Disney princess.
In "U", Belle's visuals are a concentrated mixture of strong colours and patterns, expansive technological vistas and striking character design; the film begins with Belle singing whilst riding atop a giant whale, which has speakers growing out of its back. Hosoda and his team create a spectacular world in the form of "U": a flashy, futuristic setting that almost makes your head hurt with its vibrancy. This juxtaposes with the equally beautiful but far tamer real world Japan, and in particular Suzu's small, sleepy hometown, nestled amongst the countryside hills. It provides an escape from the intentionally overwhelming "U" and, through this, creates an interesting dynamic: the virtual world is the one where people 'escape' to, when in fact the real world has far more natural beauty and connection in it.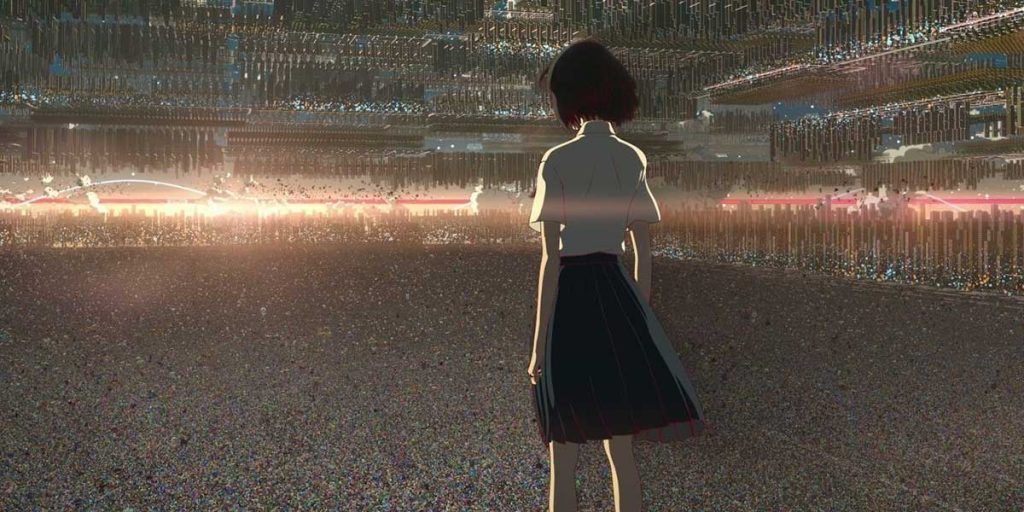 The character design in Belle is similarly effective. Aside from the obvious parallels between teenagers (specifically girls) pursuing a princess-like beauty and Suzu's avatar Belle, Hosoda also adds an interesting tangent with the The Dragon, another avatar in "U" who fights anyone he meets and is continually chased by the world's creators. Voiced by Takeru Satoh (Kamen Rider Den-O, Rorouni Kenshin), The Dragon – a mysterious, beast-like creation – has an array of patterned bruises on his back, in turn indicating that the real person behind this avatar also bears bruises; in short, he is a misunderstood 'beast' in both virtual and real pain judged only his appearance. It's a wonderful twist on the classic Beauty and the Beast fairy tale and highlights a clear success from Hosoda in bringing this story into the modern age.
See Also

Belle runs at slightly over two hours and it does show, particularly in its opening hour. There is a bit too much set-up, but when the pieces finally slot together and Suzu's search for the real person behind The Dragon in Japan parallels with Belle's search in "U", Belle becomes an unbridled joy. That's not to say that what precedes this is unenjoyable, just that it lacks a clear direction for a noticeable time. And as obvious as they are, the themes in Belle always make it captivating though. Hosoda's screenplay lacks some subtlety but it rarely feels cloying. The dangers of technology, online bullying, body image issues, teenage romance: it's been done in plenty of films before, but, in Belle, they are still tackled with enough emotion and commitment to remain resonant. The narrative, which grows steadily before erupting into something really quite rewarding, adds a freshness to these themes too.
With its futuristic, hyper stylized visuals and virtual world setting, Belle might feel a million miles away from Leprince de Beaumont's original on its surface and yet it still retains the fantastical quality that makes this fable so enduring. Even so, Belle is less a romance and more a story about connection and friendship. The emotional angle hits you with a wallop in its glorious closing section, when scenes of Belle and Suzu singing in the two separate worlds are intercut together. It's enough to give you goosebumps and is the climax of – true to its title – a rather beautiful film.
---
Belle was screened at the London Film Festival on 7-17 October, 2021.