King Richard (Review): A Story of Heroes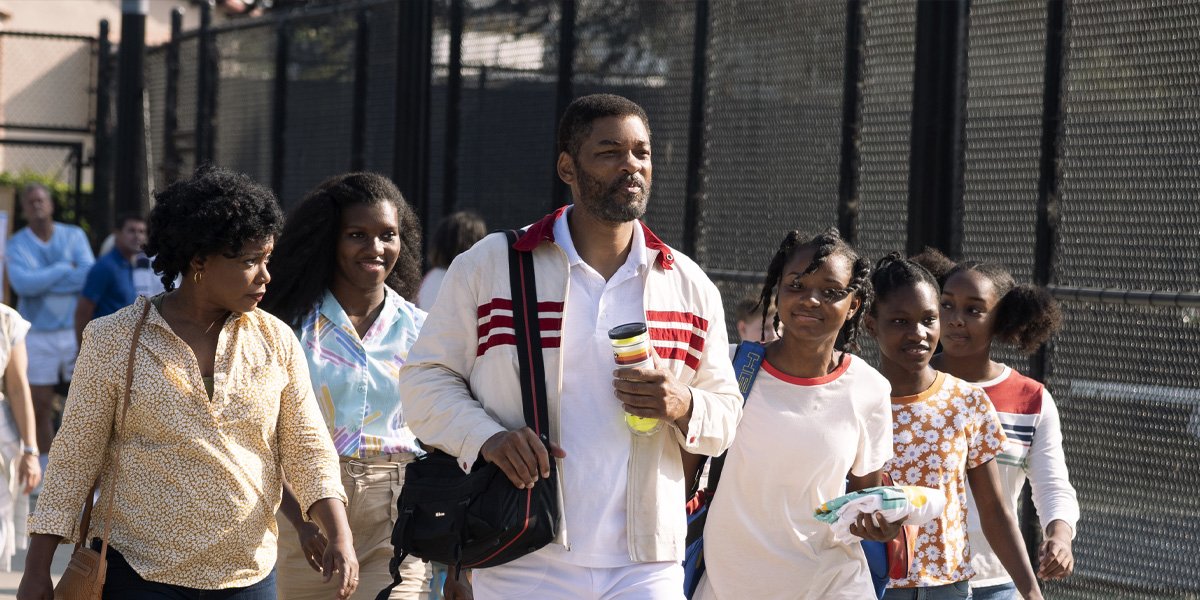 Aunjanue Ellis, Mikayla Bartholomew, Will Smith, Saniyya Sidney, Demi Singleton and Daniele Lawson in King Richard (Warner Bros Pictures)
King Richard is a heart-warming biopic that highlights the power of familial love and its ability to make dreams come true.
---

King Richard is a biopic about Richard Williams, the father of two of the most talented athletes in sporting history. Here, we follow the meticulous career plan Mr. Williams has established for his daughters to save them from the streets of Compton, California. King Richard stars two-time Oscar nominee Will Smith (The Pursuit of Happyness. Bad Boys for Life) as Richard Williams. He is joined on-screen by young talents Saniyya Sidney and Demi Singleton, who play Venus and Serena Williams respectively. This inspiring story is not just one of outstanding talent, but of overcoming prejudice with unwavering perseverance. Venus and Serena Williams changed the face of the sporting world forever, and this is how they did it.
As the title implies, director Reinaldo Marcus Green and screenwriter Zach Baylin predominantly share this story from the perspective of the sisters' father Richard. This was a risky decision and may have resulted in the film's biggest fault. Here we have the story of two strong, inspirational black women, and yet the focus is given to the man behind them both. Throughout watching the film, it is understandable why this decision was made, as it allows for a wider perspective on both the girls, and undoubtedly Richard is the most complex character. Nonetheless, at times, King Richard feels like a missed opportunity.
Even in King Richard's opening scenes, it is quickly established that Mr. Williams is a stubborn, overbearing, and controversial character. He is fiercely protective of his daughters and believes that with unwavering plan for them, he knows best. The viewer, like other on-screen characters he meets, struggles to decide how they really feel about him. On one hand, he is a doting father who works tirelessly for his family – training Venus and Serena during the day and going to work as a security guard at night. On the other hand, he appears to be dismissive of the opinions of others, from tennis coaches to his own daughters.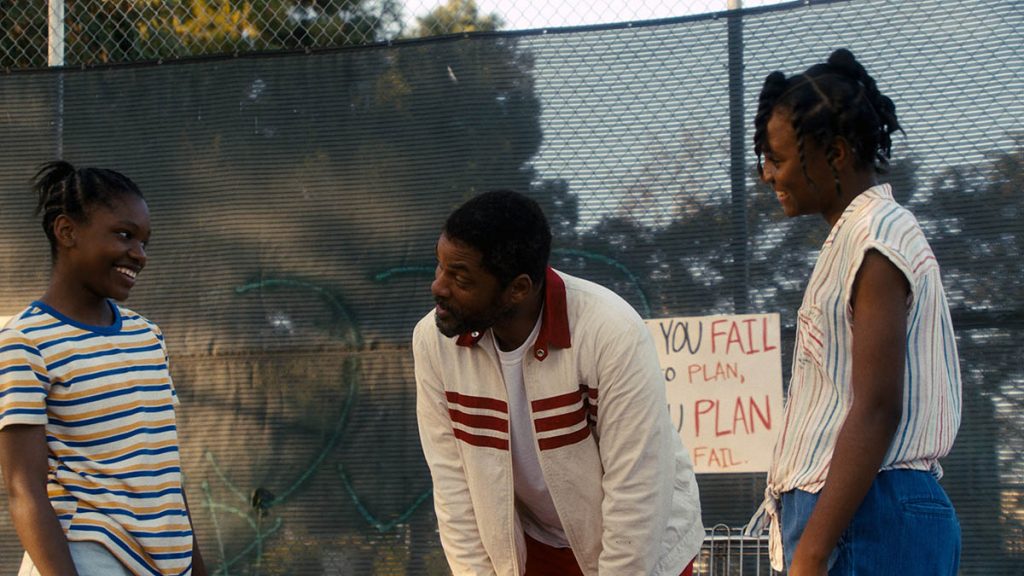 Will Smith does a noteworthy job of embodying Richard Williams with his dark eyebrows and thick Louisiana accent. He provides a sturdy backbone to the plot of the story and gives allows for Saniyya Sidney to own her stage. The young actress, who plays older sister Venus, is undoubtedly the star of the show. In fact, it is only when Richard gives Venus some authority and the focus shifts more to her that King Richard goes from being respectable to positively shining.
As she enters the biggest tournament of her life, King Richard encapsulates the weight of these moments with a mesmerising score, powerful cinematography, and a brilliant performance by a young Saniyya Sidney. Both on-screen and off-screen audiences are waiting with bated breath as Venus is not just doing it for herself, but for all the underprivileged young black girls everywhere who feel they are chasing impossible dreams. The technical tennis ability Sidney displays makes it hard to believe she is anything less than a professional in real life, which is a testament to the dedication to her role. She shows a talent beyond her years with her emotional depth and the ability to mimic the distinctive characteristics of young Venus Williams.
Amongst the downpour of biopics released in recent years, King Richard is one of the most tasteful and touching. With both Venus and Serena as executive producers, you can expect honesty from this film. Overall, King Richard is an inspirational, feel-good movie full of dreams and close family connections that fuel them.
---
King Richard was released in US theaters and on HBO Max on November 19, 2021.