CODA (Review): Silence is Golden in Deaf Family Dramedy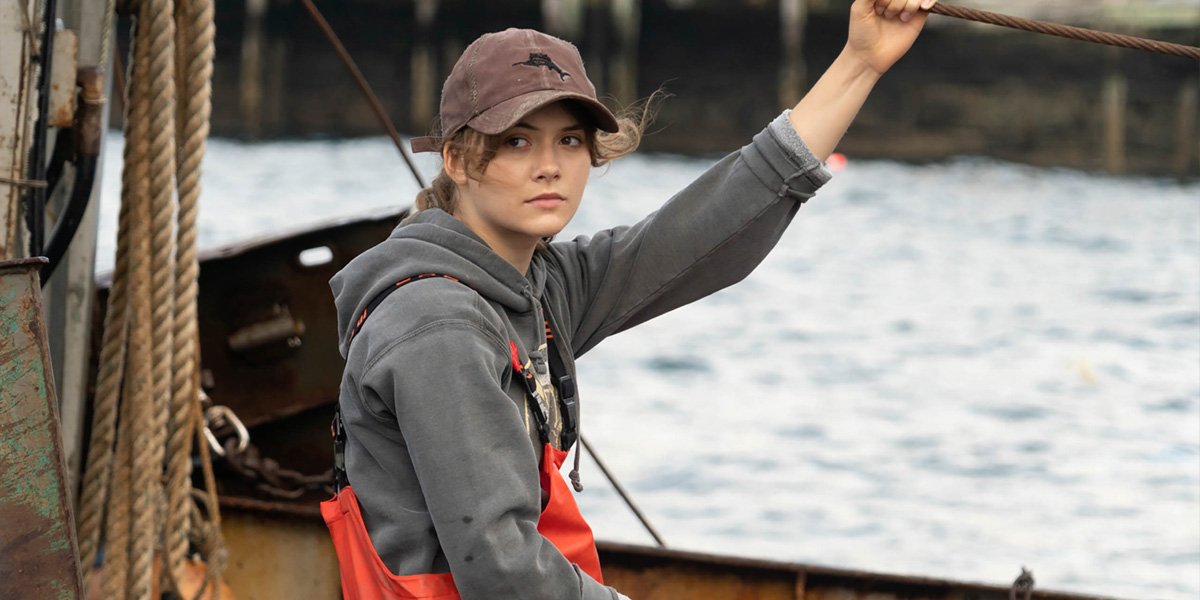 CODA (Sundance Institute)
Aspiring towards an overly familiar genre but generating innovation in the process, CODA is bound to warm hearts with its compassionate story and performances.
---

At its heart, CODA tells a story that has seen countless iterations in the coming of age category. But don't let that dissuade you, for it remains a tearful and accomplished film for other reasons. Sundance veteran Sian Heder writes and directs the comedy drama, following a teenager amongst a family of deaf members learning to live a life for herself. This universally relatable story explores interesting character dynamics in funny and sincere ways. CODA may carry out its storytelling by the textbook, but it works itself through a premise that has full emotional effect, with the riveting performances of the cast responsible for it.
CODA stands for "child of deaf adult," which is exactly what Ruby (played by Emilia Jones) has been looked upon as her entire life. Weighted down by the fact that she's the only hearing member of the household, Ruby contributes to the family's struggling fishing business, setting out to sea with her father (Troy Kotsur) and being the translator between her family and others, before proceeding to the high school part of her day. Ruby's love for music (and a secret crush) leads her to join the school choir, where teacher Mr. Villalobo (Eugenio Derbez) notices her potential, and trains her to be the best she can be at singing. This newfound determination towards pursing a future in music, along with an upcoming concert, begins to clash with her family obligations. Growing pressure from both duties leave her in a stance between choosing to either continue her interest in music at a prestigious college, or staying behind to support her disabled family.
CODA sees a fair amount of conventions borrowed from previous coming-of-age titles, but also some nice additions by writer-director Sian Heder. The story (loosely based on French film La Famille Bélier) gives spotlight to a community that is often underrepresented in cinema. The film's central conflict is compelling enough not only for our protagonist but for the viewers; Ruby's indecision on whether to choose a future for herself or to prioritize her family over her future leaves us just as torn as she is.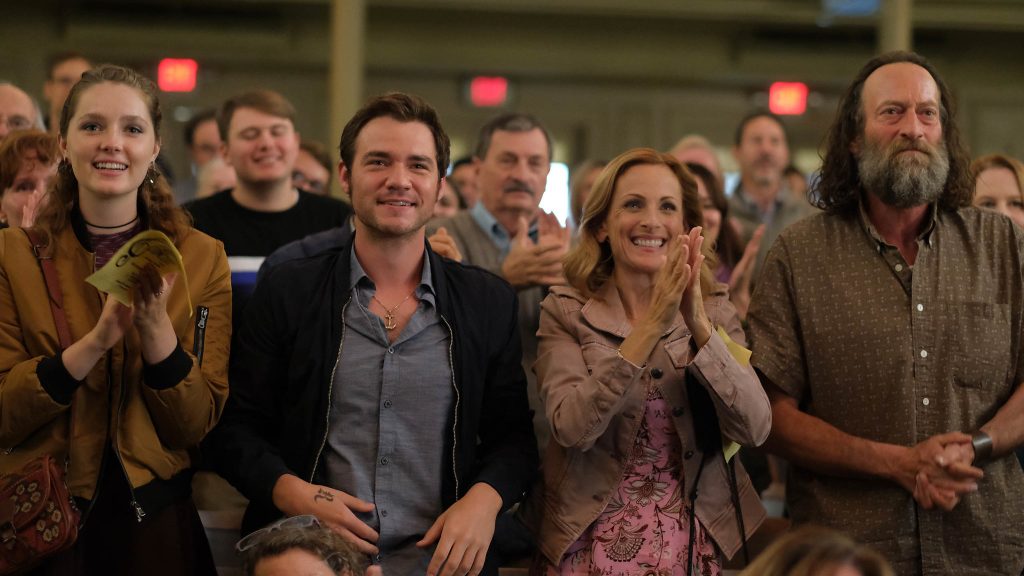 This is visible in how much Ruby's father, Frank, overrelies on his daughter to help run the business and communicate with buyers, and in the behaviour of her mother, Jackie (Oscar winner Marlee Matlin), who is not sold on the idea of her 'little baby' going off to college, much less studying music (a relationship that echoes that of Christine and Marrion in Lady Bird). Ruby's talent in singing, which she works hard at, also gives her an opportunity to make a life for herself. It is here that the film reminds us about the significance that family will always have, but also abouthow equally important it is to learn to become our own person.
Indeed, the ingredients that make Heder's film so engaging begin with the talented cast. In front of it all is Emilia Jones as Ruby, who is luminous in every scene, from when she fluently communicates in American Sign Language to when she flawlessly sings "Both Sides Now" by Joni Mitchell. Nothing gets lost in translation with Troy Hotsur and Marlee Matlin, both deaf actors in real life, who communicate their key moments of tenderness and belly laughs very naturally. Even Mexican star Eugenio Derbez plays his role in CODA's success, with the kind of teacher-student dynamic that is often repeated in coming-of-age movies.
See Also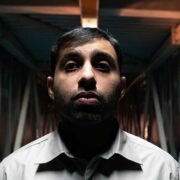 The immense influence that CODA will have as a representation of disability in film is indisputable. CODA aims at warming your heart, and it is exactly the kind of feel good film that can come out of Sundance. And, while it may follow the footprints of other great dramedies, it is full of radiant sentimentality that is brought to life by excellent acting from a well assembled cast. You will be swept by your feet and left satisfied with the fondness and quirkiness that comes with CODA, the perfect little movie to start off this year's Sundance Film Festival.
---
CODA is now available to watch on Apple TV+.