The Worst Person in the World: Film Review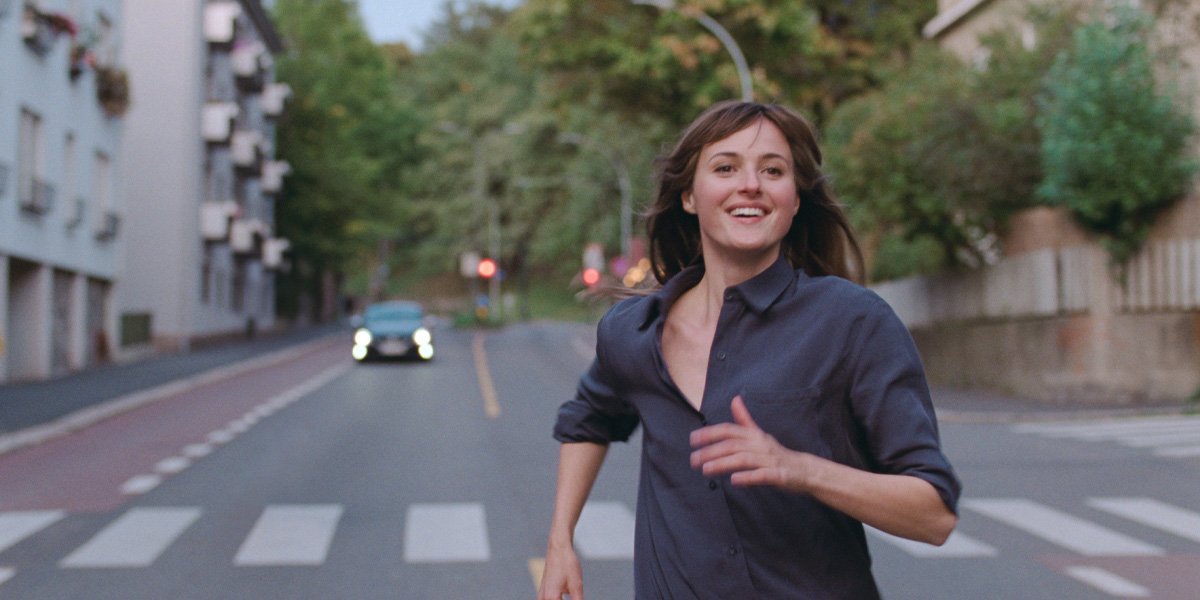 The Worst Person in the World (Courtesy of TIFF)
The Worst Person in the World stands out in the crowded coming-of-age genre thanks to a smart, sensitive script and Renate Reinsve's poignant lead performance.
---

The end of your 20s is one of the most terrifying times in any individual's life. When you're 20, you're allowed to make mistakes, act with reckless abandon, and throw caution to the wind, previewing a number of professions before finding your "perfect path" and pairing up with endless prospective romantic partners before settling on "the one." However, what happens when 30 approaches and you're still stuck in arrested development, with so much you still wish to do before you truly "grow up," even though the world expects a person entering their third decade of life to magically become a "real" adult overnight? That's the question at the heart of Joachim Trier's (Thelma, Oslo, August 31st) The Worst Person in the World, a coming-of-age dramedy many might describe as Norway's answer to Noah Baumbach's Frances Ha, but one that quickly becomes a wholly original creation of its own, putting an uncommonly unique spin on shopworn subject matter.
Told through twelve chapters – with a prologue and an epilogue – The Worst Person in the World chronicles the turbulent times in the life of Renate Reinsve's (Oslo, August 31st, The Orheim Company) Julie, a woman on the cusp of 30 and disillusioned with the state of her life as is. When her longtime (older) boyfriend Aksel (Anders Danielsen Lie, of Personal Shopper and Oslo, August 31st) starts to push Julie to settle down, she stubbornly strains against such suggestions. Though Aksel is a commercially successful comic book artist in his mid 40s and has accomplished many of his goals in his life thus far, Julie can't say the same, longing for more time to make the most of her youth instead of rushing into marriage and parenthood. Enter the enticing Eivind (Herbert Nordrum, of Pornopung and Fools in the Mountains), a man Julie's age who offers the unpredictability and excitement she's been missing with Aksel. However, is the momentary mirth she shares with Eivind the answer to her ailments or yet another short-lived salve? Can either man provide Julie the peace of mind she so desperately desires, or can that comfort only come from within?
Such a short synopsis does a disservice to The Worst Person in the World, an impressively innovative addition to the crowded coming-of-age genre that manages to make the minutiae of life feel mightily momentous due to its skillfully structured narrative, which turns an intimate tale of four years in a young woman's adulthood into an emotionally wrenching epic-of-sorts. Many films attempt this "chaptered" storytelling format nowadays, but few have good reason to do so, often using it as a mere aesthetic more than anything else. Such is not the case for Trier, who creatively condenses these four years into twelve of the most important and influential events or experiences across this span of time, illustrating how situations of all shapes and sizes mold us into the person we eventually become and contribute to the totality of our personality. Each chapter stars a Julie who is slightly different but also the same, with her evolving slowly as a result of the proceedings in the prior scene but distinctively enough for us to notice these alterations and the beginning of the formation of her wholest self.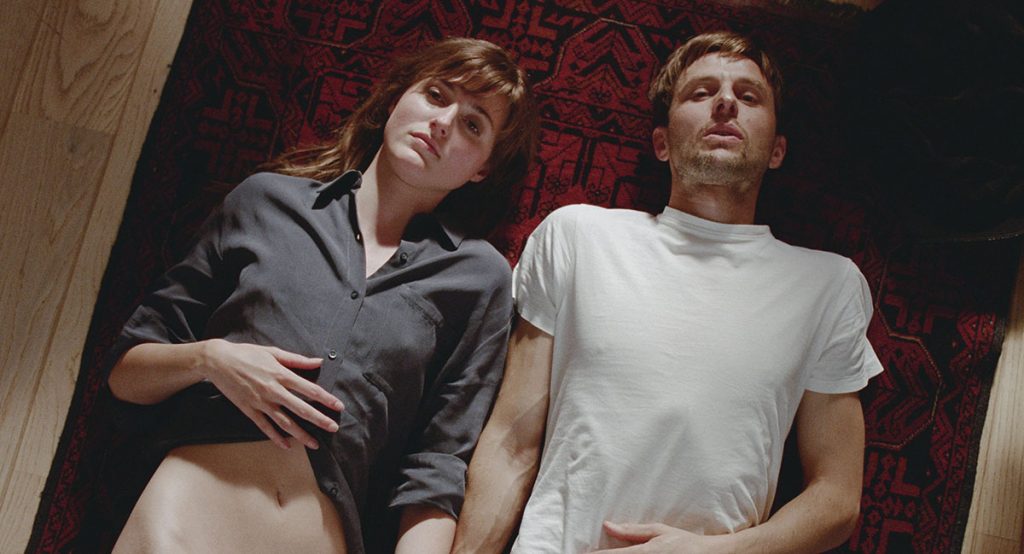 Trier's script – cowritten with Eskil Vogt (Thelma, Oslo, August 31st) is a sincere love letter for lost souls, emanating immense empathy for Julie in spite of her setbacks or shortcomings and never judging her journey, allowing the audience to form their own opinions about her choices in contentious scenarios instead of providing one set perspective through which to perceive her decisions. While a lesser film would've played up the "love triangle" between Julie, Askel, and Eivind, Trier and Vogt simply present the positives and negatives in both partners, with neither being an explicit "good guy" or "bad guy," as is often the case in life; humans are more than these reductive categorizations, and The Worst Person in the World is honest about this multidimensionality, with all three of these leads feeling fully realized as if they are truly living, breathing beings.
Such comprehensive characterization also allows the film to subvert expectations, as, in spite of having a familiar foundation, The Worst Person in the World separates itself from similar stories by straying from stereotypical roles in the genre and the traditional three-act structure, playing out much like life itself rather than feeling beholden to certain conventions or clichés, making for a much more meaningful and memorable odyssey overall.
For the most part, Trier primarily acts in service of his actors as director, refraining from overly flashy style to allow most of the attention to fall on Reinsve, Danielsen Lie, and Nordrum as they expertly exhibit the entirety of one's emotional range throughout the film's two-hour runtime. However, in certain sequences, Trier slyly uses surrealism to emphasize specific standout emotions in life, such as when Julie first makes the decision to start seeing Eivind and the world completely comes to a stop, with everyone frozen in place except for these two, demonstrating how, when you're spending time with someone you truly love, the rest of the chaos and clutter of existence ceases to phase you. Another example occurs during a particularly delirious drug-trip scene that feels right out of The Big Lebowski, offering Julie the space to finally "let loose" for a brief moment and confront the concerns in her life that she often brushes under the rug, highlighted here in the most gloriously grotesque and gut-busting manner imaginable. It's these fresh flourishes that keep The Worst Person in the World from feeling like a rote retread.
See Also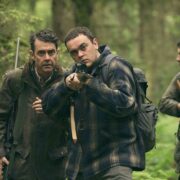 After winning the Cannes Film Festival Award for Best Actress, it should come as no surprise to hear that Reinsve is absolutely astonishing in this role, but her incredible immersion into the character of Julie has to be seen to be believed, especially for how she so subtly matures over the course of the movie, from chapter to chapter. Reinsve is tasked with making each iteration of Julie feel congruent with the last, regardless of what new situations have shaped her present persona, and she pulls it off without a hitch, conveying a consistent portrayal the whole way through. It's such an admirably lived-in performance that it almost seems as if The Worst Person in the World was sincerely shot over four years, Boyhood-style, as Reinsve is that persuasive in presenting Julie's progression. Danielsen Lee and Nordrum match her brilliance beat-by-beat, but it's the former who ends up stealing the whole show thanks to a tragic twist for Aksel in the third act, which the actor handles with raw and riveting honesty. He's essential to the film's transition from light entertainment to existential musings, and he leads the switch splendidly.
The Worst Person in the World may sound like a stereotypical indie coming-of-age flick upon reading its simple synopsis, but Joachim Trier's empathetic exploration of one lost soul's search for her place in this great wide world is a compelling and candid crusade that audience members of any age can relate to, while his subversive structure upends all expectations for a story of this sort and refocuses our attention on the finer things in life, asking us to take a break from trying to come up with a "grand plan" for ourselves and merely enjoy the ride. And, in the process, it provides reassurance to all those who wander that they too will someday find their way.
---
The Worst Person in the World premiered at TIFF on September 11, 2021. The film will have a theatrical release in the US on February 4, 2022 and in the UK and Ireland on March 25, 2022.