2022 BFI London Film Festival: 20 Films to Watch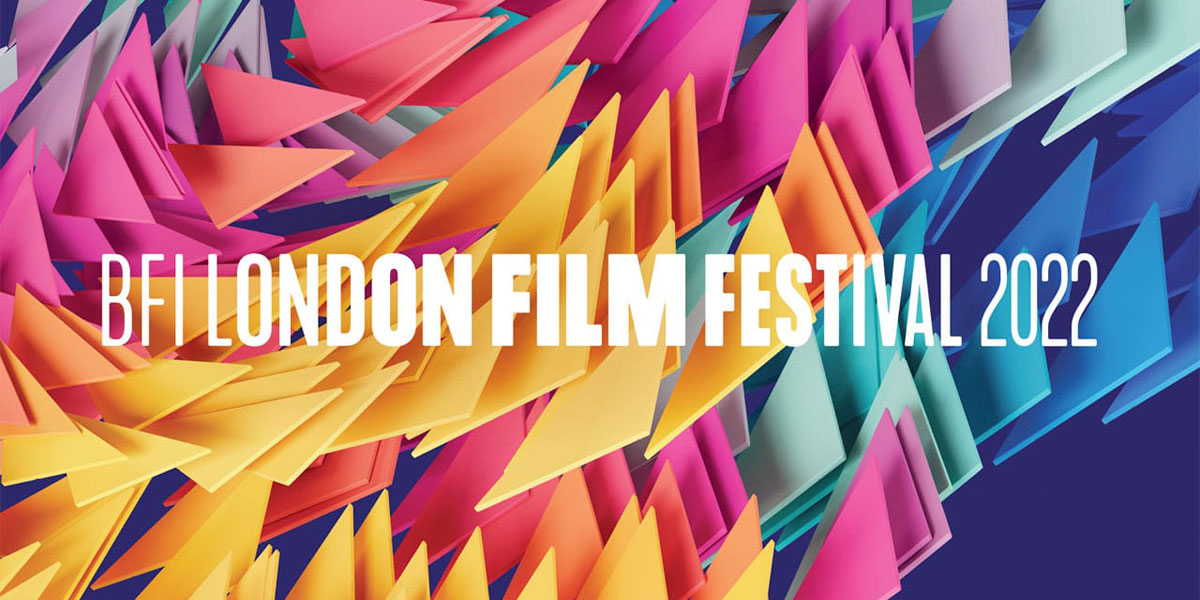 The 2022 BFI London Film Festival is approaching: here are 20 great films to watch at #LFF on 5-23 October in cinemas and on BFI Player.
---
The 2022 BFI London Film Festival is about to begin, and it's time to decide which films to watch at the festival. This year, #LFF will take place on 5 – 16 October in cinemas around the UK and on 14 – 23 October on the BFI Player, and the line-up is exciting to say the least!
The opening film is the much anticipated Roald Dahl's Matilda the Musical, and among the 14 Headline Galas are festival favourites like The Whale, The Banshees of Inisherin, White Noise and Living, as well as some of the most divisive movies of the year, from Iñárritu's Bardo, to Florian Zeller's The Son. But there will also be 14 Special Presentations (including Cannes, Venice and TIFF hits Triangle of Sadness, Bones and All, and Women Talking!), 24 feature films and 10 shorts in competition, 8 TV series, a Virtual Reality section, and many more movies as part of the festival's strands – Love, Laugh, Debate, Dare, Thrill, Cult, Journey, Create, Experimenta, Family, and Treasures. But that's not all: a surprise film will be screened on 13th October, and the "Screen Talks" are also coming back, giving you a chance to attend in-depth interviews with Mia Hansen-Løve, Alejandro G. Iñárritu, Aubrey Plaza, and more festival attendees.
The tickets are already on sale, and if you don't know what you're going to watch yet, we've got you covered. Take a look at our list of 20 great films to watch at the 2022 London Film Festival, recommended by our staff writers. Don't forget to follow us on our socials for our exclusive updates and live tweets from #LFF:
---
THE BANSHEES OF INISHERIN

AMERICAN AIRLINES GALA
Writer & director: Martin McDonagh
Countries: Ireland, UK, USA
Full Review: The Banshees of Inisherin (Review): It's Not Me, It's You
Set on an Irish island in the 1920s (as civil war rumbles on the mainland), The Banshees of Inisherin marks the first film in half a decade from writer/director Martin McDonagh (Three Billboards Outside Ebbing, Missouri). And the master of black comedy looks to have picked up right where he left off, based on the film's reception after its Venice premiere. Colin Farrell (winner of the Volpi Cup for Best Actor) stars as Pádraic, who tries to figure out why his best friend Colm (his In Bruges co-star Brendan Gleeson) no longer wants to speak to him. But as Pádraic prods and the conflict worsens, Colm ends up presenting his former pal with a bloody ultimatum. (D.A.)
---
BARDO, FALSE CHRONICLE OF A HANDFUL OF TRUTHS (BARDO, FALSA CRÓNICA DE UNAS CUANTAS VERDADES)

HEADLINE GALA
Director: Alejandro G. Iñárritu
Writers: Alejandro G. Iñárritu & Nicolás Giacobone
Country: Mexico
One of the biggest films at LFF, Headline Gala BARDO, False Chronicle of a Handful of Truths is Oscar-winner Alejandro G. Iñárritu's follow-up to 2015's The Revenant. Whilst there won't be any bear attacks or raw bison consumption, BARDO promises to have the same visual intensity and inventiveness as his survivalist epic.
Co-written with Nicolás Giacobone and clocking in at a healthy 152 minutes (shaved down from the 174-cut which screened at Venice), BARDO seems to be, in many ways, Iñárritu turning the lens on himself, as main character and filmmaker Silverio (Daniel Giménez Cacho, Zama) returns home to Mexico to celebrate his recent success and falls into an existential crisis. Lensed by top-tier DOP Darius Khondji (Amour, Uncut Gems), BARDO will also hopefully have the playfulness and audacity of Birdman; we can't wait to see what Iñárritu brings to the table in his ambitious but personal epic. (W.S.)
---
BOY FROM HEAVEN

THRILL
Writer and director: Tarik Saleh
Countries: Sweden, France, Finland, Denmark
The director of 2017 political drama The Nile Hilton Incident is back with a film about a boy named Adam (Tawfeek Barhom), the son of a fisherman, who is offered a place at a prestigious Islamic school in Cairo. But the school's Grand Imam dies not long after Adam has joined the school, causing the goverment to hire secret serviceman Colonel Ibrahim (Fares Fares), who's given the task of recruiting a spy at the school. Needless to say, Adam finds himself right in the middle of all of this. Boy From Heaven would seem to tackle many subjects, from politics and religion to how hard it is to grow up in a world that's becoming more complicated by the minute. We can't wait to find out more. (S.S.)
---
BROTHER

OFFICIAL COMPETITION
Writer and director: Clement Virgo
Country: Canada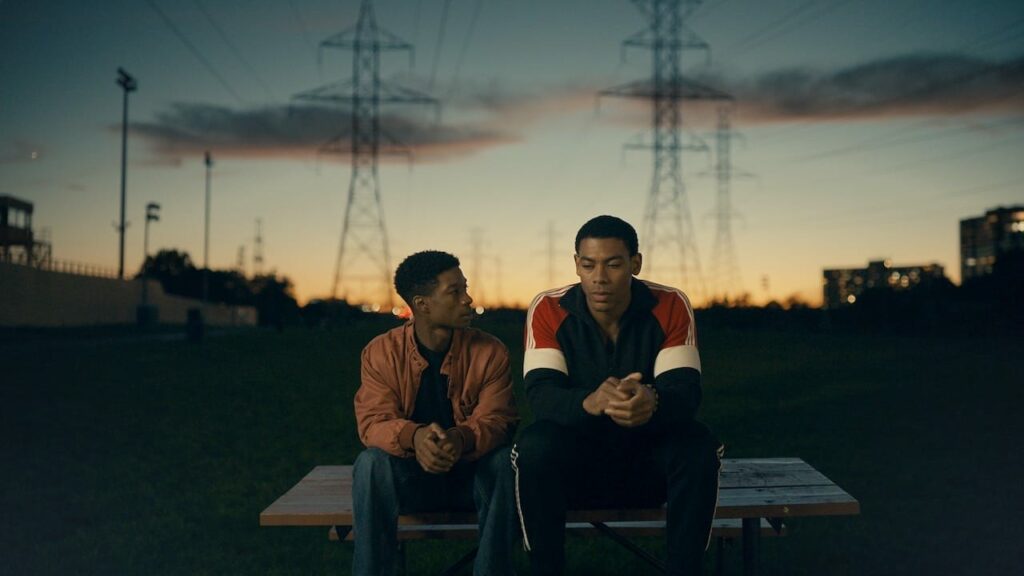 Adapted from David Chariandy's award-winning novel of the same name, Brother centres on two Black Canadian brothers growing in a Toronto district in the early 1990s, flitting between both their childhood and adult lives. Conjuring up a vivid portrait of the immigration experience alongside familial bonds, Chariandy's novel is an incredible example of world-building.
With impressive first reviews coming out of TIFF, director and screenwriter Clement Virgo's adaptation promises to bring that same realism, emotion and ferocity to the big screen. Brother is playing in LFF's Official Competition category, and it would not be a surprise to see the film triumph. (W.S.)
---
CLOSE

LOVE
Director: Lukas Dhont
Writers: Lukas Dhont & Angelo Tijssens
Countries: Belgium, France, Netherlands
Lukas Dhont's second feature film was a hit at Cannes this year, picking up the Grand Prix (shared with Claire Denis' Stars At Noon) and rave reviews for its intimacy and emotional intensity. Distributor MUBI has an impressive track record with releasing popular and critically acclaimed European films, and it looks like Close will be no different.
A tender story about two 13-year-olds whose friendship is tested as they take their first steps into early adulthood, Close has all the makings of a deeply affecting coming-of-age tale. Dhont's sensitive directing style combined with luminous central performances marks this out as one to watch at London Film Festival. (W.S.)
---
THE DAMNED DON'T CRY (LES DAMNÉS NE PLEURENT PAS)

OFFICIAL COMPETITION
Writer & director: Fyzal Boulifa
Countries: France, Belgium, Morocco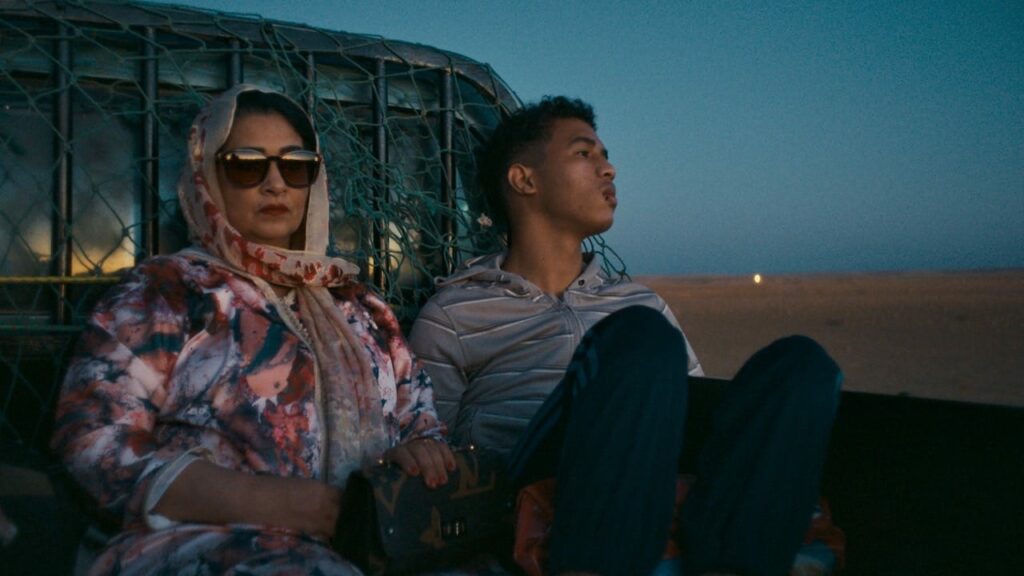 There is one main reason why we're so excited by this film: it is Fyzal Boulifa's follow-up to his sensational debut Lynn + Lucy, which was one of the best British films of the 2010s. In The Damned Don't Cry, Boulifa again juggles themes of secrets, shame and societal judgements, but this time with more of an influence from his Moroccan heritage.
Atmospheric domesticity also lies heavy over Boulifa's new film, with fatherless Selim and his mother Fatima-Zahra struggling to live with little money as their lives are thrown into turmoil by some troubling secrets. Another strong addition to the Official Competition category alongside Brother, The Damned Don't Cry should be an intense and memorable experience. (W.S.)
---
DECISION TO LEAVE (헤어질 결심)

HEADLINE GALA
Director: Park Chan-wook
Writers: Chung Seo-Kyung & Park Chan-wook
Country: South Korea
Full Review: Decision to Leave (Review): Killing is Like Smoking…
After appearing at Cannes (where he won the Best Director award) and Toronto, Park Chan-wook's new film makes its way to LFF ahead of its imminent release. A love story within a thrilling detective noir, Decision to Leave sees the South Korean auteur continue his excellent run of form that has included films like Oldboy and The Handmaiden. After a man is found dead in the mountains, a happily married detective (Park Hae-il) investigates. However, he soon finds himself challenged by the victim's Chinese wife (Tang Wei). (D.A.)
---
THE ETERNAL DAUGHTER

SPECIAL PRESENTATIONS
Writer and director: Joanna Hogg
Country: UK & USA
Full Review: The Eternal Daughter (Review): In My Mother's House
After wowing us with The Souvenir (2019) and The Souvenir Part II (2021), we could not be more excited by Joanna Hogg's next film and collaboration with Tilda Swinton. The Eternal Daughter is a film shrouded in mystery; its plot seems to be a gothic fable with ghostly presences centring on themes of motherhood, and it was also shot in secret during lockdown. Seemingly as stylish as her previous features, as focussed on its characters' emotional turmoil, and still with that singular style and enigmatic quality, The Eternal Daughter has all the ingredients for one of the most atmospheric and touching films of the festival. (W.S.)
---
GLASS ONION: A KNIVES OUT MYSTERY

CLOSING NIGHT GALA
Writer and director: Rian Johnson
Country: USA
Full Review: Glass Onion: A Knives Out Mystery (2022): Film Review
A modern whodunnit with bundles of humour and twists, Knives Out was a smash hit in 2019. Now director Rian Johnson has made a new instalment for Netflix, creating a new standalone story for Detective Benoit Blanc (much like Agatha Christie did for her Hercule Poirot character). This time, Glass Onion sees Blanc travel to a Greek island, only to find himself at the centre of yet another murder mystery. Daniel Craig is back as the cartoonishly Southern detective, joined by a new all-star cast that includes Edward Norton, Kate Hudson and Dave Bautista. Though if this is anything like Knives Out, there will be a lot of surprises hidden under Johnson's sleeve. (D.A.)
---
GUILLERMO DEL TORO'S PINOCCHIO

HEADLINE GALA
Directors: Guillermo del Toro & Mark Gustafson
Writers: Guillermo del Toro & Patrick McHale
Country: USA
2022 has been the year of Pinocchio. And after Robert Zemeckis' remake of the 1940s Disney classic, Netflix and acclaimed director Guillermo del Toro have teamed up for a stop-motion adaptation that makes its world premiere at LFF 2022. Although this is closer to the (much darker) original tale than the Disney version. In Mussolini-era Italy, an elderly carpenter named Geppetto (David Bradley) carves himself a wooden boy after the death of his son. The boy comes to life and is named Pinocchio, and soon heads on a journey full of misadventure and naughtiness. The ensemble cast includes previous del Toro collaborators (Cate Blanchett, Ron Perlman) and some new voices (Tilda Swinton, Ewan McGregor, Christoph Waltz). (D.A.)
---
HOLY SPIDER (LES NUITS DE MASHHAD)

SPECIAL PRESENTATIONS
Director: Ali Abbasi
Writers: Ali Abbasi & Afshin Kamran Bahrami
Countries: Denmark, Germany, Sweden, France
It's the early 2000s in Mashhad, Iran, and a serial killer is not only hunting down sex workers, but also contacting local newspaper after each murder, to report their crimes and share the location of their victims' bodies. But a journalist named Rahimi (Zar Amir-Ebrahimi) is transferred to the paper, and she's determined to get to the bottom of this. As she digs deeper, Rahmi eventually discovers that there are some who don't believe that the Spider Killer's actions are crimes. Holy Spider (Les Nuits de Mashhad) premiered at the Cannes Film Festival earlier this year, where Zar Amir-Ebrahimi won an award for best actress. We can't wait to watch her star in an intriguing film that asks us to examine the true meaning of justice. (S.S.)
---
THE INSPECTION

BFI FLARE SPECIAL PRESENTATION
Writer and director: Elegance Bratton
Country: USA
After having its World Premiere at TIFF, Elegance Bratton's debut is coming to the London Film Festival as part of a BFI Flare strand of the festival. The film, which the filmmaker wrote and directed, is also inspired by Bratton's own life story. The Inspection revolves around a young, gay Black man who decides to join the Marines as a last attempt to try and succeed in a world that doesn't accept him, as even his own mother rejected him. But what he finds is a place that has its own share of prejudice, but that is also ready to embrace him: it's in the comraderie and support of this new community that Ellis (Jeremy Pope) finds the sense of belonging he needed.
We need more films to give us positive, realistic portrayals of places that, up till now, have been depicted as stereotypically toxic. If the military is often associated with toxic masculinity and severe training routines, it is also true that the times have changed, and that people can also turn out to be accepting and supportive. David Wagner's Eismayer, also a queer story taking place in the army, gave us just that kind of potrayal earlier this year, and A24's The Inspection would seem to be just as inspiring and meaningful. (S.S.)
---
LIVING

HEADLINE GALA
Director: Oliver Hermanus
Writer: Kazuo Ishiguro
Country: UK
Full Review: Living (Film Review): Storytelling at its Best
Halfway through Living's runtime, the film's protagonist discovers that one of his employees has given him the nickname of "Mr. Zombie", which she explains is someone who's "sort of dead but also not dead." The definition is surprisingly accurate to describe the stern Mr. Williams (Bill Nighy, of Love Actually), a man who has gotten so used to leading a repetitive, unfulfilling existence that he has forgotten how to find meaning in the parts of life that really matter. It's thanks to an unpleasant revelation and a chance encounter that something changes in Mr. Williams' routine, and the man is able to embark on a journey that will ultimately affect not just himself but also his legacy.
Adapted from Akira Kurosawa's 1952 film Ikiru by writer Kazuo Ishiguro ("The Remains of the Day"), Oliver Hermanus' (Moffie) Living is a gorgeous, poignant film about second chances and the meaning of life, carried by a superb, Oscar-worthy performance from Bill Nighy and made even more special by a script that's made of many layers, in the best Ishiguro tradition. Both darkly funny and incredibly meaningful, Living is a one-of-a-kind gem that you absolutely can't miss at the festival. (S.S.)
---
ROALD DAHL'S MATILDA THE MUSICAL

OPENING NIGHT GALA
Director: Matthew Warchus
Writer: Dennis Kelly
Country: UK
Audiences may be familiar with Danny DeVito's Matilda, which was an adaptation of the beloved children's novel by Roald Dahl. But the film opening this year's London Film Festival is the adaptation of the beloved British musical based on Dahl's book. Roald Dahl's Matilda the Musical pretty much follows the same plot as both stories. When the bright, young Matilda (played here by Alisha Weir) heads to a new school, she becomes friends with the lovely teacher Miss Honey (Lashana Lynch) and uses a magical gift to take on the fearsome principal Miss Trunchbull (Emma Thompson). It should be noted that the film has brought back the team behind the original theatre production – including co-creator Tim Minchin, who has written new songs for the film. (D.A.)
---
SHE SAID

HEADLINE GALA
Director: Maria Schrader
Writer: Rebecca Lenkiewicz
Country: USA
We've seen plenty of films about the #MeToo movement, some more successful than others, but what we haven't seen yet is a movie that shows us exactly how Harvey Weinstein's history of abuse towards women was discovered. She Said is the story of two New York Times reporters, Megan Twohey (Carey Mulligan) and Jodi Kantor (Zoe Kazan), who did just that, breaking the story that launched the movement and changed the way we deal with sexual abuse and trauma. The trailer is giving us Spotlight vibes, and we can't wait to watch this timely tale of female solidarity. (S.S.)
---
THE SON

HEADLINE GALA
Writer & Director: Florian Zeller
Country: UK
Full Review: The Son (Review): Superb Storytelling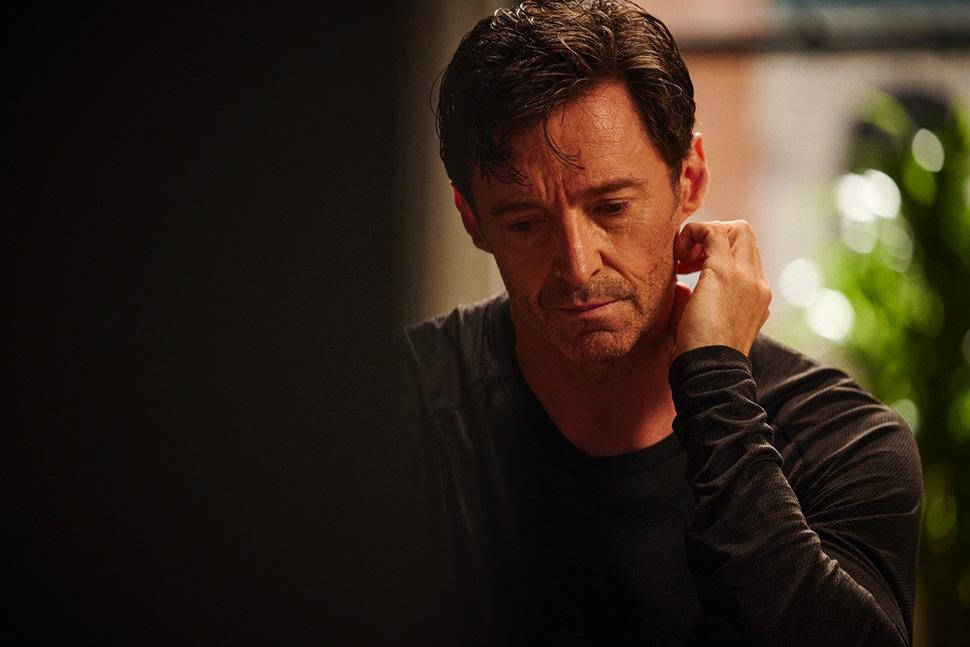 The most puzzling thing about Florian Zeller's (The Father) The Son is how much it divided audiences at the Venice Film Festival, where it premiered earlier this year. The film revolves around two divorced parents, Peter (Hugh Jackman) and Kate (Laura Dern), who don't know how to deal with their son's depression. Neither does Peter's girlfriend, Beth (Vanessa Kirby), who's supportive and empathic but whose life is turned upside down when the boy moves into their house, as she's also looking after her own newborn son. As each of these characters tries their best to handle the situation, all while dealing with their own worries and past trauma, young Nicholas (Zen McGrath) is still "weighed down by life," and the dynamics between the four of them are in constant evolution.
The real brilliance of The Son lies in the fact that, even though all of these characters eventually end up doing the opposite of what would really help the teenager, Zeller doesn't judge them, and always treats them with compassion. The filmmaker doesn't want to make a statement about how mental illness should be approached: all he does is present us with an impossibly difficult situation and show us how his characters react to it, without judging them or trying to teach us a lesson. After all, there's no manual on how to handle life: we're all on the same boat, doing our best to stay afloat while also carrying our own baggage. (S.S.)
---
THE STRANGER

THRILL
Writer and director: Thomas M. Wright
Country: Australia
This Australian true-crime drama looks so promising that its first London Film Festival screening is already sold out. Joel Edgerton and Sean Harris play two strangers – the former a suspect in an unsolved missing person's case and the latter an undercover operative on his trail – who meet at exactly the right time. The friendship between the two is at the core of Thomas M. Wright's thriller, which is inspired by the case of a 13-year-old boy who was abducted in Queensland in 2003, which led to one of the largest investigations and undercover operations in Australia. Ahead of its global Netflix release on October 19, watch it at the festival on the big screen. (S.S.)
---
WHITE NOISE

HEADLINE GALA
Writer and director: Noah Baumbach
Country: USA
Noah Baumbach's adaptation of Don DeLillo's cult novel – a book that, up till now, was deemed to be "unfilmable" – was a success when it had its World Premiere at the Venice Film Festival in September, and it's now coming to London to captivate British audiences too. In the best Baumbach tradition, the film is about many themes, from what our main characters are actually dealing with – an environmental disaster, and chemical exposure to a deadly gas – to universal issues such as the fear of death, the meaning of life, the role of technology in our lives, and more. It's "a film about nothing and everything," the BFI's Grace Barber-Plentie writes, and we wouldn't expect anything less. (S.S.)
---
THE WHALE

BFI PATRONS' GALA
Director: Darren Aronofsky
Writer: Samuel D. Hunter
Country: USA
Full Review: The Whale (Review): Fraser Excels In Heartbreaking Tale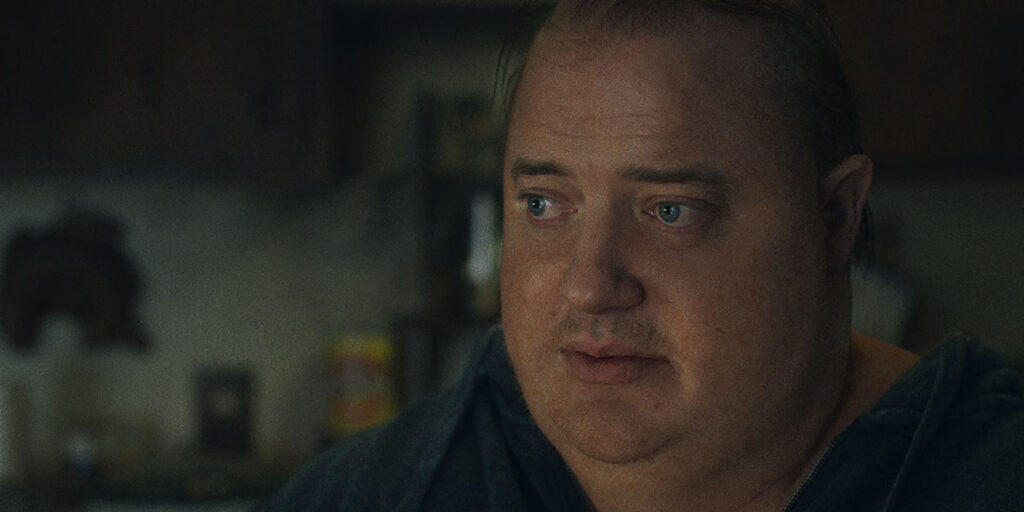 Darren Aronofsky's (Black Swan, Mother!) new movie might just be the best film of the year. The Whale revolves around a man who's so morbidly obese that he's unable to leave his own house. That man is Charlie (Brendan Fraser), who spends his days teaching his students online, with his webcam disabled, and trying to survive, since he has gotten to the point where his health is at grave risk as well. But Charlie, a good-natured and well-educated man, hasn't always been like this. What is it that made him give up on his own life? As the man is visited by his nurse friend Liz (Hong Chau), a door-to-door evangelist (Ty Simpkins), and his estranged daughter Ellie (Stranger Things' Sadie Sink), we find out more about his past and come to a deeper understanding of a man whose mental weight is heavier than his physical one.
But that doesn't even begin to describe The Whale, a film that doesn't have any of the strong imagery Aronofsky has gotten us used to, but that will still affect you deeply with its poignant meditations on religion, family, grief, redeption, profound sadness, and what it means to live when all hope is gone. Starring a superb, Oscar-worthy Brendan Fraser in a career-defining role, The Whale is an absolute must-watch at the London Film Festival. (S.S.)
---
20 MORE FILMS TO WATCH AT THE 2022 LONDON FILM FESTIVAL:
---
The 2022 London Film Festival will take place on October 5 – 16 in cinemas across the UK and will continue till October 23 on the BFI Player. Discover the official festival schedule and follow us on our socials for more #LFF updates: