White Noise (Film Review): The Sound of Existential Dread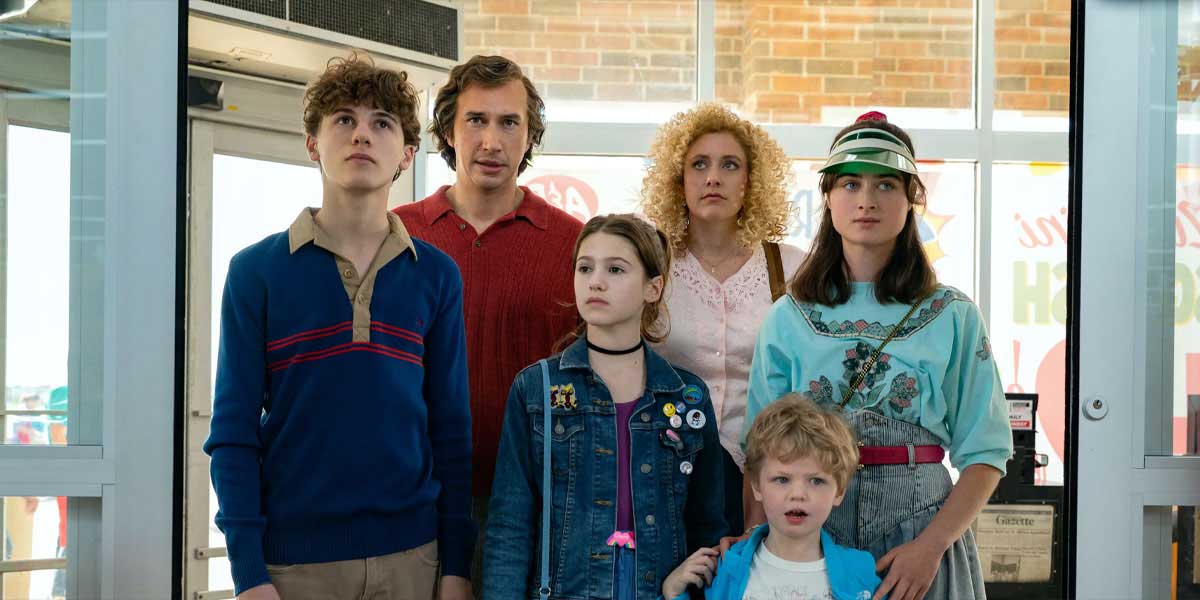 (L to R) Sam Nivola as Heinrich, Adam Driver as Jack, May Nivola as Steffie, Greta Gerwig as Babette, Dean Moore/Henry Moore as Wilder and Raffey Cassidy as Denise in White Noise (Wilson Webb / Netflix © 2022)
Noah Baumbach 's White Noise is unlike anything you've seen before: an utterly bonkers, stunning film about survival, death, consumerism, and the meaning of life in today's America.
---

One of the first things you'll notice about White Noise is the film's approach to sound. In fact, at times you'll even struggle to understand what the characters are saying, and that is because there is simply so much of it, all taking place at the same time. At the centre of Noah Baumbach 's film, adapted from Don DeLillo's novel of the same name, is a family of six, each with the habit of constantly speaking over one another, so fixated on their own thoughts and opinions that they don't even notice that everyone else is talking too. And so, right away, we are thrown into the chaos that defines the lives and dynamics of Hitler studies professor Jack Gladney (Adam Driver, of Paterson), his wife Babette (Greta Gerwig, of Frances Ha), and their children and stepchildren: a series of anxiety-ridden, self-centered, unhappy people who are always in motion, moving at the speed of light and constantly preoccupied with something, serving as an example of your typical 1980s American family.
But there's nothing ordinary about White Noise, a film that manages to be, at the same time, as hilarious as it is disguieting, as absurd as it is grounded in reality, as enthralling as it is frustrating, and as concerned with everyday matters as it is constantly surprising. Just when you think you've got the film all figured out, Baumbach unexpectedly blends genres and moods to add something new to the equation, ultimately delivering an utterly unique and original gem of a movie. In fact, it's actually quite hard to even describe the film, since so much happens in it. On paper, White Noise is about an "Airborne Toxic Event" that generates a cloud of toxical waste on the town where Jack and his family reside, forcing our protagonists to leave their homes and try to survive a new, apocalyptic world.
This premise, alone, would have been compelling enough on its own, but it doesn't even begin to describe what happens in White Noise. For instance, Babette's daughter Denise (Raffey Cassidy, of Vox Lux) has discovered that her mother has been secretly taking mysterious pills that may or may not have caused some memory loss, and is determined to find out the truth behind her behaviour. Jack's fourteen-year-old son Heinrich (Sam Nivola) is more concerned with conjuring up apocalyptic scenarios, and has become an expert on the black cloud in the sky and the everchanging side effects it might have on people. Then there are Jack's colleagues at the College-on-the-Hill, such as Don Cheadle's Murray, each so preoccupied with making their own intellectual point that no one listens to one another, replicating the same scenario Jack has at home. And then there's the matter of Jack and Babette's crippling fear of death.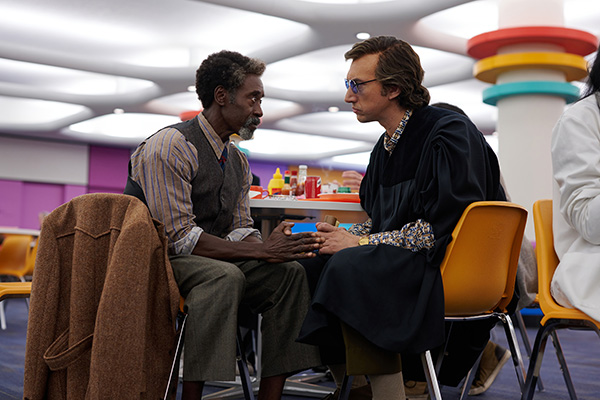 White Noise is an exhausting film to follow, due to the nature of the topics it touches upon and the speed at which it does it, but it's also a brave movie that finds an original way to depict existential dread, and the fears that define humanity. We live in a society where we'd rather take the easy way out to make our anxieties disappear, trusting medicine, science or religion to give us a solution to our unfixable problems, and using relationships, education, heroic gestures and even sacrifice to give meaning to something that doesn't have any to begin with. And so, we rely on our routines, we find something to obsess over, we become even more self-centred and materialistic, and we go through the motions, forgetting how to really be present. There's a little bit of hope in White Noise, but the portrait of America it ultimately (and gleefully) depicts is bleak, reflecting our own reality and leaving very little room for growth.
See Also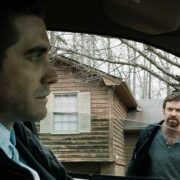 White Noise is a film that absolutely shouldn't work, and yet it does. Through an unconventional structure, superb technical execution, and an impressive performance from Adam Driver, the film manages to be many things at once, and will convey something different to each viewer. Though most of the movie's commentary isn't revolutionary and the transition between genres isn't always smooth, there's also much to admire in a film that's quite simply unlike anything you've seen before, and that will delight you with its visual and auditory style, deliver many epic and hilarious scenes you won't forget, give you much to think about, and ultimately leave you with an unexplicable urge to go to the supermarket.
---
White Noise premiered at the 2022 BFI London Film Festival on October 6, 2022, and is now available to stream on Netflix.