Call Jane (Film Review): Banks & Weaver Deliver in Abortion Drama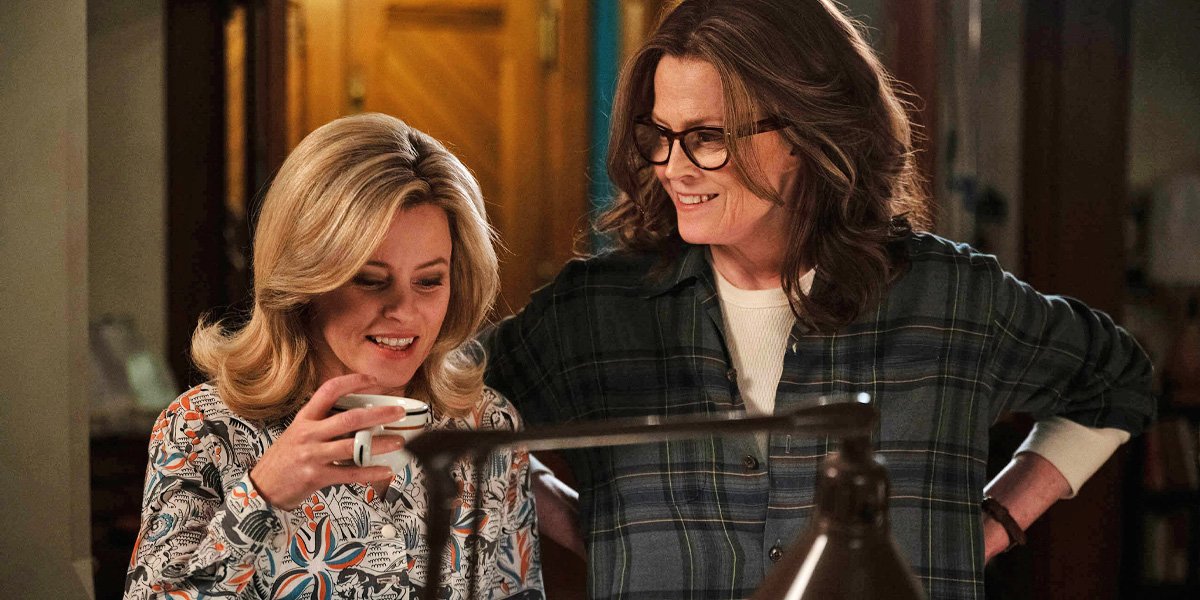 Elizabeth Banks and Sigourney Weaver in Call Jane by Phyllis Nagy (Wilson Webb | Courtesy of Sundance Institute)
Call Jane affectionally assesses the efforts of underground abortion clinics in the 60s as Elizabeth Banks & Sigourney Weaver serve as standouts of a stacked cast.
---

In 2021, for the first time ever, U.S. states enacted more than 100 abortion restrictions in a single year, surpassing the previous record of 89 restrictions set in 2011 and standing as the highest number of restrictions passed since Roe v. Wade was decided in 1973. Texas's six-week abortion ban may have dominated the news nationwide (the only ban on abortion before 20 weeks to go into effect since Roe), but they were far from the only state to infringe on women's rights last year, and that's what makes a movie like Call Jane terrifyingly timely – and exponentially more relevant than ever. Concerning the efforts of Chicago's Jane Collective – an underground abortion service that operated from 1969 to 1973 – the film follows a traditional 1960s housewife named Joy (Elizabeth Banks, of The Hunger Games and Spider-Man) who, upon being faced with a life-threatening pregnancy, seeks to receive an abortion but finds her attempts thwarted by (male) doctors driven by their religious and sociopolitical ideologies. With nowhere left to turn, Joy is forced to take a bet on this seemingly suspect Jane Operative, but after a successful procedure, she finds herself drawn into the movement and their mission, pursuing her newfound political passions and daring to push back against the patriarchy.
In only her second feature film, released 17 years after her first, writer-director Phyllis Nagy (best known for being Oscar nominated for writing the screenplay for 2015's Carol) shines a light on a horrible time in history for women that is rarely surveyed as often as it should be, especially with the painful parallels between this time period and today's turmoil. While never quite as stripped-down as Eliza Hittman's heartbreaking Never Rarely Sometimes Always or as gut-wrenchingly grueling as Mike Leigh's Vera Drake, Nagy's Call Jane is certainly no conventional biopic either, perhaps portraying its subject matter in a more mainstream manner but never shying away from the severity of the situations these women face (from the daunting discomfort Joy experiences at the start of her abortion to the aching anxiety afflicting her as she performs her first procedure on another woman later in the film after learning the proper technique). Nagy's direction is delicate but disquisitive all the same, empathetically lingering on the emotions of the characters she allows us to know so well through the film's sensitive screenwriting (Hayley Schore and Roshan Sethi) even if the story itself hits basic biopic beats here or there. Structurally, her script may not break the mold, but she digs deeper into internal drama others would not, further emphasizing how important it was to have a woman at the helm of this historical retelling.
As Joy, Banks delivers a career-best turn, effectively expressing her character's evolution from humble housewife to ardent abortion activist, pushed to such pursuits by the dismissal and disrespect of men in power who refuse to see past their own political interests. Banks' quiet frustration as a room of white male doctors decides her fate regarding her ability to attain an abortion to end her life-threatening pregnancy is effaciously enraging, while her resentful reactions to requests that she try and "convince a psychiatrist she's crazy" or "toss herself down the stairs" to terminate her pregnancy are equally exasperating. However, though she gets these major moments to display her disgruntled distress, it's in the more introspective interactions – such as those previously mentioned relating to the actual procedures themselves or one found in a suspenseful scene in which Joy truly does contemplate throwing herself down the stairs – where Banks does her best work, letting us into the darker parts of Joy's psyche and showing the ways this male-dominated society can warp the minds of women and force them into unimaginable scenarios when they feel as if there's no alternative.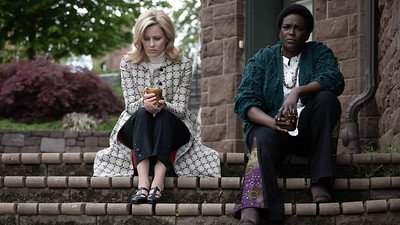 At the Jane Collective, Joy finds many new friends, but her closest companion comes to be Virginia, the leader of clinic, playfully portrayed by the spectacular Sigourney Weaver (Alien, Ghostbusters), who gives her best performance in years. Dressed to resemble Gloria Steinem, Weaver inhabits the role with a relatable relaxedness, and her Virginia is so effortlessly easygoing that it's practically impossible to not be captivated by her carefree composure the first second she's onscreen (making Joy spaghetti as a post-abortion snack, mind you). There's an alluring aura about her that makes you want to be a part of her posse and hang on to every word she has to say, drawn in by her intense devotion to the causes she forms her identity around and seeks to fight for until her dying breath. And even when her plans for the collective are challenged – as is the case in an argument with Wunmi Mosaku's (Lovecraft Country, Loki) Gwen concerning the collective's inability to reach women of color the same way they do rich white women – Virginia owns up to her oversights and strives to make amends, despite her instinctual defenses, making clear the power that the more privileged members of disenfranchised communities have to lift up others (and, of course, Virginia takes to correcting the collective via the most chaotically comical methods possible). Virginia is inherently a multifaceted and magnetic character thanks to Schore and Sethi's witty writing, but Weaver is responsible for her whimsy and warmth.
See Also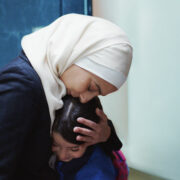 However, don't be misled by the fact that most of the initial acting acclaim will center around Banks and Weaver (the two with the largest parts), as everyone in this electric ensemble is exceptional, such as the aforementioned Wunmi Mosaku as one of the lone Black women assisting Virginia, Grace Edwards (Modern Love, Schooled) as Joy's curious daughter Charlotte, and Chris Messina (Birds of Prey, I Care a Lot) wayward husband Will (who makes a meaningful impression in spite of a misguided subplot with Kate Mara as Joy's best friend, Lana), among many others. Every actor also feels right at home in the atmosphere of the 60s, an accomplishment assisted by Nagy's deft, period-accurate directing style, Greta Zozula's (The Half of It, Never Goin' Back) calm throwback cinematography, and a stupendous soundtrack, featuring hits from Nancy Sinatra, The Velvet Underground, and Jennifer Warnes. It's this extra level of care that makes one even more elated that Nagy is the one who took on this story to tell in film; this is no simple or blandly straightforward retelling of a significant moment for the women's rights movement, but rather a studious and stylized survey of the Jane Collective that offers both an emotionally enrichening experience and exuberant entertainment, enhanced by Nagy's clear and voice and vision.
---
Call Jane premiered at the Sundance Film Festival on January 21, 2022, and will be released in US theaters on October 28, 2022 and in UK cinemas on November 4.