Three Billboards Outside Ebbing, Missouri (Review): the Film you Absolutely Need to Watch

Frances McDormand in Three Billboards Outside Ebbing, Missouri (Fox Searchlight)
Three Billboards Outside Ebbing, Missouri is not only an absolute masterpiece, but it could very well be the next Oscar winner.

---
"What's the law on what you can and cannot say on a billboard?". One question is enough to introduce us to the woman who's at the very centre of Martin McDonagh's controversial drama: Mildred Hayes walks into an agency to negotiate the sale of three billboards on Drinkwater Road, asks if she can use swear words on them and, in a few minutes, our heads are full of questions. We don't know that Mildred is a mother, nor that she is buying those signs to beg for justice on her daughter's murder case that has been unsolved for months. But, thanks to Frances McDormand's flawless portrayal and Martin McDonagh's perfectly timed screenplay, what we do know is that Mildred Hayes's apparently calm facade conceals a much stronger set of emotions – one that is, unfortunately, a little too familiar to us: sorrow, anger, hate, loneliness, angst, and, most of all, rage.
McDonagh himself describes the woman at the centre of his story as "someone strong, determined and raging, yet also broken inside", and Mildred definitely is all of those things. She is the ultimate fierce female lead, whose strength is determined by the clever way she defies stereotypes and challenges the very heart of the society she lives in. And perhaps it is the way she takes charge of her own destiny that draws us to her, or the fact that she is, indeed, flawed. To me, what makes Martin McDonagh's film stand on its own is that at the very centre of it is someone who, like many of us, is angry, but who also decides to do something about it.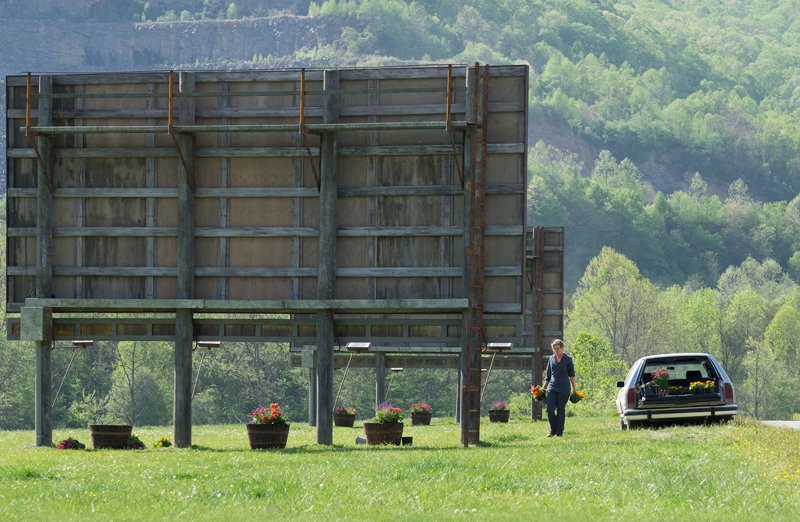 In a world where social interactions are ruled by unjustified hatred and sudden outbursts of anger that lead to nowhere, Mildred Hayes is the person we would all like to be. The 21st Century hero is someone who fights for justice with wits rather than violence, who takes responsibility for her own choices and who might be profoundly broken and alone but that does not prevent her from hoping for change.
"What's the law on what you can and cannot say on a billboard?"

Mildred Hayes
Mildred Hayes is the hero of McDonagh's western-like drama, but she is not the only character we are drawn to. Her controversial message on the billboards is directed at chief of police William Willoughby, who is another flawed character with a good heart and many lessons to give. Woody Harrelson really gets to the core of this character and shows us a person who is torn apart by a series of complex issues and yet deals with them in a way that is so profoundly human that I hold him responsible for giving us the most moving scene I have seen in a film in a very long time.
But two exceptional performances are not enough for the director. Three Billboards Outside Ebbing, Missouri also gives us a Sam Rockwell who is finally able to shine in what might be the most challenging role of his career so far. His Officer Dixon, Willoughby's second in command, not only provides much needed comic relief, but also a new storyline on its own that keeps evolving every time he appears on the screen.
Peter Dinklage, who plays car dealer James and adds another important layer of content to the movie, said that Three Billboards "has characters that you would initially judge, but as you go on you realize the depth and dimensions to them". This can be said of everyone we are introduced to in this film, and it is also what makes it stand out.
See Also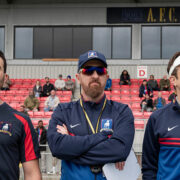 I know. I haven't told you much about this movie at all. But that's the thing: Three Billboards Outside Ebbing, Missouri is so multi-layered and complex that it would be impossible to do it justice in this article. It's about standing up for what you believe in, and finding a way to be heard. It's about finding your purpose in life and realising that help can come in the most unexpected of ways. It's also about accepting that there are things you cannot change, and doing what you can to keep standing.
Three Billboards Outside Ebbing, Missouri, premiered at the Venice International Film Festival this September and won the Best Screenplay award. It then moved to the Toronto International Film Festival, where it won the People's Choice Award, and was a success at film festival all over the world in the past few months. A few weeks ago it opened in select theaters, and on November 22, in a few days' time, you will be able to catch it at your local cinema.
So don't read any spoilers, don't focus on the plot, don't even watch the trailer if you can: just get yourself a ticket and go see this film. I guarantee it will be one of the best movies you will see this year.