Nanny (Film Review): Psychological Horror Grounded in Realism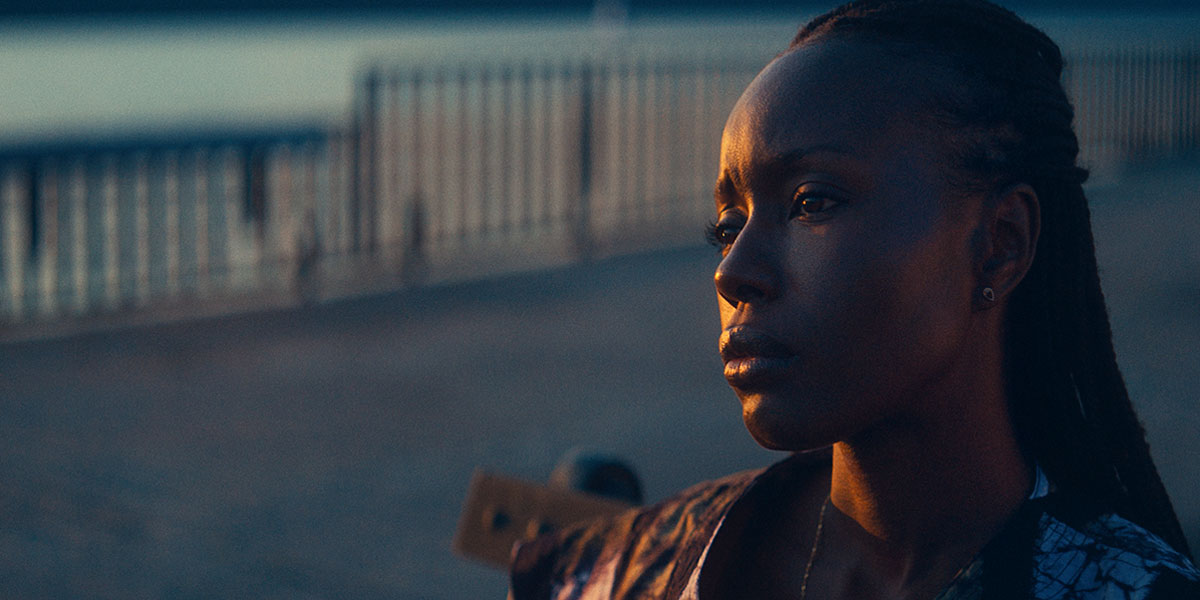 Anna Diop stars in Nanny (Prime Video © 2022 MOUTH OF A SHARK, LLC.)
Nikyatu Jusu deconstructs the American Dream with a singular, unnerving vision in Nanny, a film of unforgettable visuals and a raging underbelly.
---

Writer/director Nikyatu Jusu and her debut feature Nanny have enjoyed success rarely seen at Sundance Film Festival. Not only is Nanny the first horror film to win the Grand Jury Prize, but Jusu is also only the second Black female director to this award; you don't need to watch very much of the film to understand this success. In this impassioned, thematically rich work, Jusu expertly blends haunting psychological horror with social issues such as race and gender, juggling a lot of themes but never allowing them to overwhelm one another. By Nanny's conclusion, we are left with an unforgettable portrait of a mistreated woman in an unforgiving, deeply flawed world, simply fighting as any mother would for the safety of her son.
The mother in question is Aisha (an immense Anna Diop, Us), a Senegalese immigrant starting a new job as a nanny for an affluent family in Manhattan – a job Jusu's mother did in real life to sustain their family. Aisha's focus is on saving enough money to bring her son Lamine (Jaheel Kamara, Rise) to join her in America. We only see the young child on video calls, but Aisha's deep affection for him is crystal clear. Nanny takes its time in setting up the world around Aisha and her new daily life. She connects with the daughter of this American family but is treated poorly by the parents. The mother, Amy (Michelle Monaghan, Gone Baby Gone), is all smiles and friendliness, but beneath the veneer there is a prejudiced view of Aisha, drawn out in small microaggressions and orders or offensive comments about her skin colour. Jusu's script is intricately layered, with a superb depth and intelligence. Thanks to this writing and its unique visual style, Nanny's themes become entrenched with an unforgettable indignation.
It is this visual style which sets Nanny apart from other horror films. Just when you think you have a grasp on the horror that's coming – there are the usual slowly moving doorknobs or creaks in the night – Jusu hits you with a piece of blinding imagery, giving you moments that will stay engrained on your memory for days to come. Nanny takes a little time to get moving with the horror and some moments aren't pulled off, but when it does click into gear, the film has gasp-out-loud instances of genuine unease and terror. Lens flares and enhanced colours give the sense of a warped, superficial society; this American world should be where dreams are made, but instead it feels like a place where only nightmares are born. As Jusu inserts spiritual elements into proceedings and Aisha, by way of an invading spirit, loses her grip on reality, Nanny's imagery seems to ramp up with each turn of horror.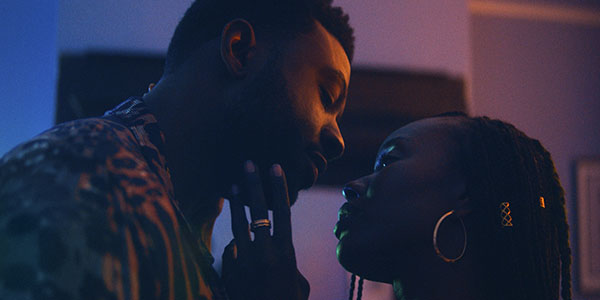 As intense as the obvious horror elements are, the true terror comes in how Aisha is mistreated as a Black woman, consistently underpaid and viewed as second-rate by her employers: it builds a fiery anger up inside of her. Diop is the beating heart of Nanny, scintillating as she ranges from hope to rage to sadness, and always enforced by the maternal love for her son. There are moments of levity too, whether it is Aisha's face lighting up when she talks about her son or when she spends intimate moments with her new boyfriend Malik (Sinqua Walls, Resort to Love). Nanny finds time to highlight these important societal issues but also find cause for celebration in African culture and heritage.
Immensely impressive as a dramatic commentary on racism, sexism and classism, as well as a bold deconstruction of the American Dream, Nanny unfortunately falters in its rushed conclusion. For all her assuredness, Jusu seems unsure of how to conclude events, leaving an ending that is perhaps only satisfactory. Despite this hasty finale, Nanny doesn't lose any of its power. Jusu's film bears some resemblance to Ousmane Sembène's seminal 1966 work Black Girl, which similarly sees a Senegalese woman move to another country – in this case France – and work for and be mistreated by a white family. The themes are similar, but Jusu updates her filmwith a contemporary angle of sharp relevance; simply put, Nanny is a first-rate horror very much of our times.
---
Nanny premiered at the 2022 BFI London Film Festival on October 7, 2022, and will be released in US theaters on November 23 and globally on Prime Video on December 16.
Read and watch our interview with Anna Diop, Michelle Monaghan & Zephani Idoko!