The Good Nurse (LFF Review): Chastain Highlights True Crime Drama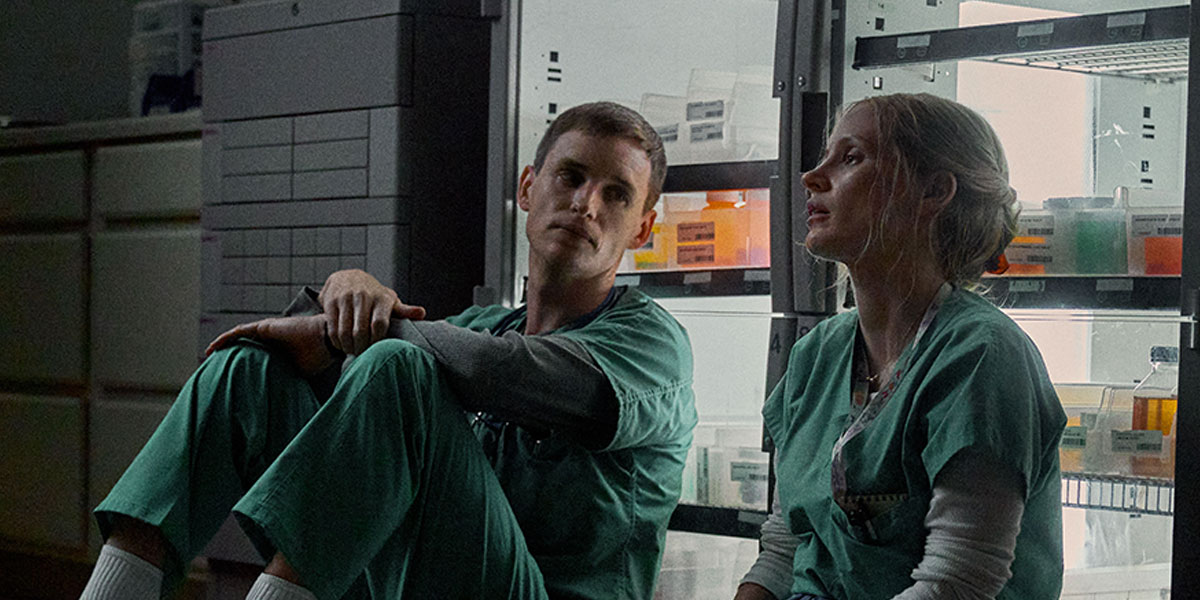 Eddie Redmayne and Jessica Chastain in The Good Nurse (2022). (JoJo Whilden / Netflix)
Jessica Chastain is one of the highlights in Netflix's The Good Nurse, a true crime drama that is better as a procedural than a character drama.
---

Netflix is fascinated with true crime. Whilst the genre has exploded in popularity over the last couple of years, true crime series and documentaries are incredibly prevalent on the popular streaming platform nowadays. Perhaps it is because there is an audience they can reliably court, even after their subscriber base has dwindled recently. Even so, the genre has produced some of its biggest-ever successes. Take Ryan Murphy's recent Dahmer – Monster: The Jeffrey Dahmer Story. The limited series about the notorious serial killer has proved to be ridiculously popular but also controversial. Meanwhile, one of Netflix's big films at this year's London Film Festival is a true crime drama based on a real-life case, with a cast led by two Academy Award winners.
In 2003, single mother Amy Loughren (Jessica Chastain) is a nurse working the night shift in a New Jersey hospital. She is thoughtful, allowing family members to stay with their sick loved ones, but struggles on her own. It is exacerbated by a life-threatening heart condition that will need attention sooner rather than later. However, Amy's financial problems mean she needs to keep working through the pain to get the health insurance that will allow her to get a heart transplant. Her hospital also has money problems, though they have enough to hire an extra nurse. And that is where Charles Cullen (Eddie Redmayne) comes in.
Charles (or Charlie) joins the ICU unit and quickly bonding with Amy. For her, the experienced and kind Charlie provides respite at a tough time for her and her two daughters. She confides in him, and he keeps her heart problems a secret from the hospital whilst caring for her and her two young daughters. Meanwhile, one of Amy's patients dies, though it takes seven weeks for the hospital board to call in the police. As detectives Braun (Noah Emmerich) and Baldwin (Nnamdi Asomugha) start their investigation, they notice Cullen's criminal background from his previous job in Pennsylvania. Despite this, Amy is adamant Charlie wasn't involved. Then more healthy patients start suddenly dying.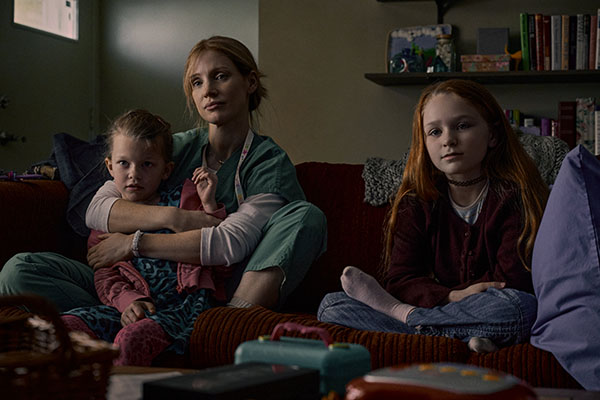 Another Round co-writer Tobias Lindholm is at the helm, having directed two episodes of Netflix's Mindhunter and the Danish films A Hijacking and A War. Implementing a dark and murky look for this newest effort, Lindholm takes his time building Cullen and Amy's relationship, the deaths at the hospital and the police investigation. If you have no idea who Charles Cullen is, then the film works quite well when it starts to reveal everything halfway through. Lindholm is aided by the script from Krysty Wilson-Cairns (1917, Last Night in Soho), which does something original. Instead of the movie using the killer's perspective à la Dahmer, The Good Nurse is from the perspective of the person closest to him: Amy.
Jessica Chastain's natural and minimal performance is one of the highlights, convincingly playing a woman pushed to the brink on multiple fronts. Furthermore, the problems Amy has with her job and health insurance make for a fitting accompaniment to this story of the US healthcare system and its lack of accountability. It reminds you of Tom McCarthy's very similar movie Spotlight. After all, both Spotlight and The Good Nurse are about shocking crimes concealed by the authorities, all because it would be easier to hand the problem off to someone else. Here, Lindholm uses it to paint US healthcare as a broken, business-driven system that ended up costing lives in this scenario. It is a shame The Good Nurse abandons that interrogation by its climax.
Whilst all this is happening in the background, keep a close eye on Eddie Redmayne. The English actor is in his most sinister role yet as the real-life killer who confessed to killing 29 people over 16 years (and likely murdered hundreds more). He deliberately plays it calm and mysterious – Charlie Cullen is kind-hearted towards Amy and her children, but his body language indicates he is hiding something. Lindholm uses this to show how a killer can hide in plain sight, using kindness to cover their tracks. Otherwise, Redmayne's performance here is fine but could have had more life and believability.
See Also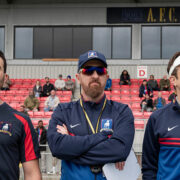 The Good Nurse does suffer a bit when it pivots towards a character-driven drama, with the second half not offering any truly effective moments. However, as a procedural, it is an engaging film that tackles the complex themes of medical negligence and bureaucratic cover-ups. It helps that Asomugha and Emmerich are incredibly solid as the often frustrated detectives closing in on Cullen. Ultimately though, the great Jessica Chastain is the film's biggest asset, working hard to give the film a much-needed sense of realism. Although there are some missed opportunities, The Good Nurse should be another true crime hit for Netflix.
---
The Good Nurse premiered at the 2022 BFI London Film Festival on October 10, 2022, and will be released globally on Netflix on October 26.
Read our list of films to watch at the London Film Festival this year.