Director Hlynur Palmáson on Godland (LFF Interview)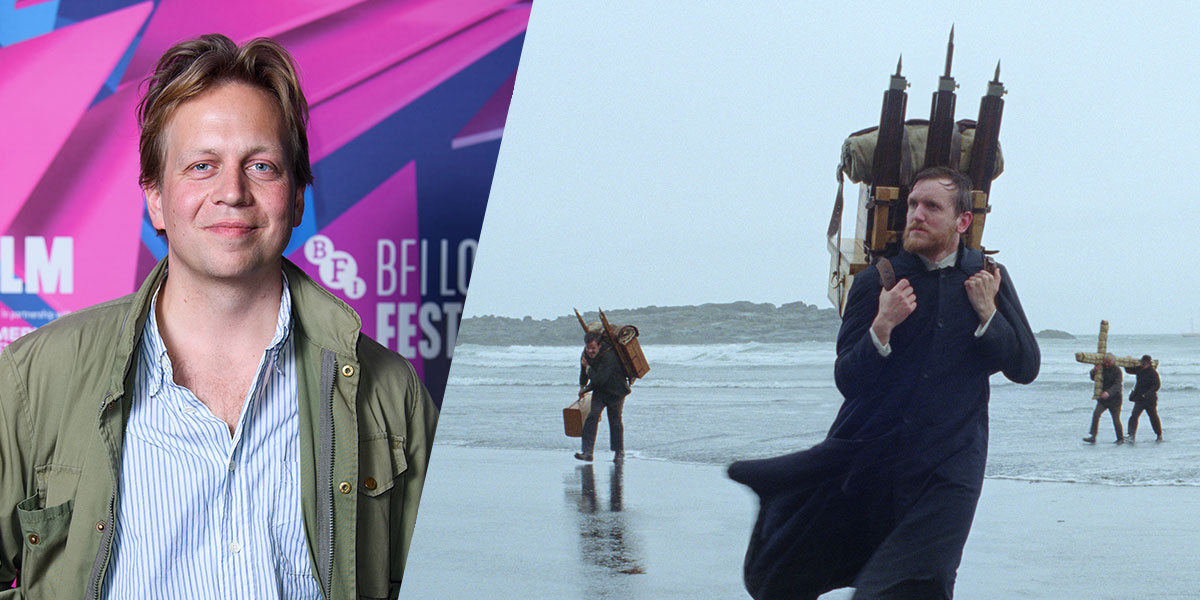 Director Hlynur Palmáson / Godland (Joe Maher/Getty for BFI, Curzon)
Before its screening at London Film Festival, we interviewed director Hlynur Palmáson about his latest film, Godland.
---
Set in a Danish-ruled Iceland in the 19th Century, Godland is an expansive, absorbing odyssey of epic scale placed within a colonial context. With striking visuals, a mesmerising soundscape, and two heartfelt, committed central performances, the filmis an unforgettable journey through both the Icelandic landscape and the very soul of humanity.
Godland follows naïve, idealistic Danish priest Lucas (Elliott Crosset Hove, Winters Brothers) as he sets out on a voyage across Iceland, with his final destination a small village where he will help build a church. Accompanied by a small crew including Icelander Ragnar (Ingvar Sigurðsson, A White, White Day), his ideals and morals are quickly consumed by the daunting new world he finds himself in. Godland is packed with complex commentaries on religion, spiritualism, colonialism, masculinity, and more; its slow-burn, thoughtful style and evocative visuals bolster these weighty themes.
We sat down with director/writer Hlynur Palmáson before Godland screened at the London Film Festival, discussing the symbolism and cinematic prowess of his latest, as well as his creative process and inspirations. Read our full interview below.
---
THE FORMING OF IDEAS: HLYNUR PALMÁSON ON INSPIRATION
Thank you for speaking to us today. I loved the film. Aurally and visually, Godland is a fantastic experience, especially when seeing it in the cinema. The film is set in the 19th Century when Iceland was under Danish rule, which is a period of history rarely portrayed on screen. What was your inspiration for setting your film in that period?
Hlynur Palmáson: I am very connected to both countries. I grew up in Iceland and studied in Denmark, living there for many years. I have always been between countries, in a way, and have always wanted to make a film about this feeling of communication or miscommunication, these opposites.
From that, I was looking for material, and I read this story of a priest carrying a camera. It was total fiction, but it allowed me to work with these opposites. I had a desire to put these two things that I know, love and hate together. It was a lot of fun.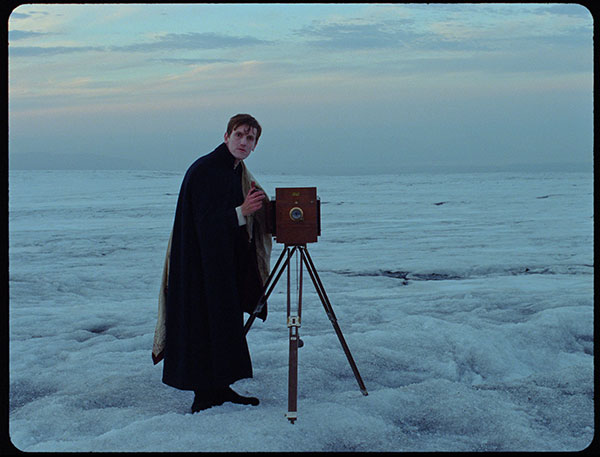 You touched on your own experiences, but did any other moments in your life, or other films or directors influence Godland?
H.P.: Definitely! So many things, such as a poem triggering the 'Pray for me' scene with Ragnar. There are triggers like that. But I didn't have any film in mind when making Godland, so nothing specific such as that. The source of inspiration is connected to many things, from art to music. I could name a million things.
The passage of time is a really important theme in Godland. What inspired you to focus on this?
H.P.: What is interesting about cinema is the form of time within it. You have a certain amount of time with the individual watching the film. Cinema can be a physical and mental experience – for the heart, the stomach, or the head. You have this past, present and future, which I find very interesting. With Godland, I knew Lucas would die. Because I knew that, I found a place where I think he should remain, and then I began filming that space for two years. Whilst I was doing that, I was figuring out HP: What is interesting about cinema is the form of time within it. You have a certain amount of time with the individual watching the film. Cinema can be a physical and mental experience – for the heart, the stomach, or the head. You have this past, present and future, which I find very interesting. With Godland, I knew Lucas would die. Because I knew that, I found a place where I think he should remain, and then I began filming that space for two years. Whilst I was doing that, I was figuring out the narrative, or it was emerging. I am always trying to find ways to dive deeper into my material to allow the film to emerge without forcing it. I never sit down and write to an empty paper; I have to be exploding with ideas when I sit down. I don't see myself as a writer. I have to see and hear it before I start writing.
---
THE WORLD: HLYNUR PALMÁSON ON UTILISING THE ICELANDIC LANDSCAPE
In terms of the landscape in A White, White Day and Godland, Iceland looks so beautiful but there is also a lot of complexity to the way you shoot your surroundings. You infuse them with a lot of spiritualism and religion in Godland. How did you achieve this level of symbolism? What is your relationship like with Maria von Hausswolff [cinematographer on Godland]?
Hlynur Palmáson: I have been working with Maria for a long time, so it's a collaboration without many words. We prep for a long time, in the sense of walking through scenes and simplifying them. I always write to spaces I know. I have seen the locations during the different seasons, so I know what the light is like and when we would like to film. These things are so important to me, such as visualising the season of when the film takes place.
Symbolism often comes naturally, especially when you work with something that is close to you. The film takes place in my surroundings.
So you know the area well?
H.P.: Yes, these are places I revisit every year. I go and pick berries there, for example, in the same spot where Lucas dies in Godland. I shoot these sequences that take place over a long time. For example, the scenes of the horse rotting, I shot those over two years. Revisiting locations is a huge part of my process. I have a camera in my car and if you're shooting every week, it is sort of reminding yourself that you are shooting a film.
Godland reminded me a lot of Aguirre, The Wrath of God (1972), as it has the natural world consuming a character, specifically Lucas the priest. Was that your intention, to use the natural world in this way?
H.P.: It was definitely something in my mind. I always had an idea of the elements draining every single drop of energy out of him. There is something interesting about ignorance, and what you think the elements or nature are. You think you can come to a country and conquer it; you have a romantic idea of yourself or reaching some sort of state of grace. That is often the case even in today's nature. How do we look at our pets or the food we eat? We have a romantic idea of things, but when you really go through hardship, it is different.
The experience destroys his ideals and moral compass.
H.P.: Absolutely. When you get pushed really hard both physically and mentally, you often crack. We probably don't want to see ourselves in Lucas. We would rather be Ida [Ída Mekkín Hlynsdóttir, A White, White Day]or even Ragnar, but most of us are more like Lucas.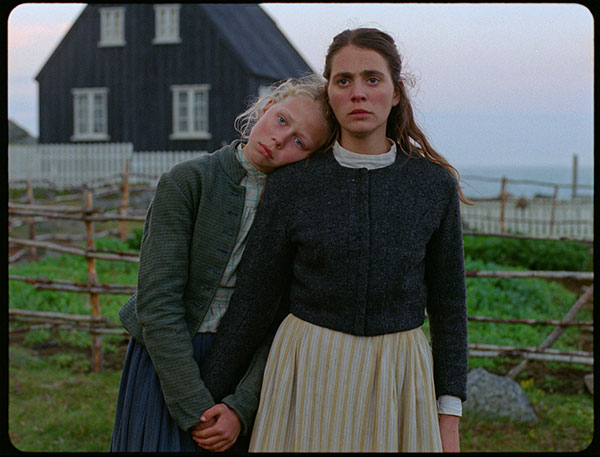 ---
GETTING TECHNICAL: THE CREATIVE PROCESS
You worked with actor Ingvar Sigurðsson on A White, White Day (2019), who gives a fantastic performance in that film. What is he like as an actor and was he always in your mind when you were writing Godland? He plays a really complex character with a strong resentment for Danes.
Hlynur Palmáson: When you're under a Danish crown, you sometimes have these peculiar things: you speak Danish on Sundays or it's an upper-class thing. I started working with Ingvar on a short film when I finished film school, and then of course he was in A White, White Day. Strangely enough, Elliott Crosset Hove, who plays Lucas, was in that same short film. That is the funny thing about Godland: taking what I've been doing and throwing it together, even my actors.
See Also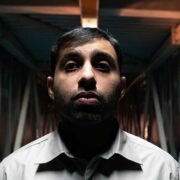 I know Ingvar very well. I love working with him and I love writing for him. When you get to know someone and fall in love with them, you find yourself writing for them. Suddenly Ingvar's face appears and I follow it and write for him. He is such a special guy.
What was your thinking behind the aspect ratio [1.33:1]?
H.P.: A White, White Day was shot in super 35mm. It isn't a large format, but it is a very wide format. It fitted for that film, but I had difficulties working with it and didn't feel that excited to frame with it. I was looking and testing other formats and tried the old Academy format [1.33:1]. I tested it and it is a larger format [than 35mm]. I found it depicted landscapes and nature a lot better, plus the framing also fits with Lucas' camera in Godland. It connected to the film in many different ways, so it felt very natural to use it.
It felt completely in sync with the story. In terms of the shoot itself, what was the experience like shooting on location in such an epic place?
H.P.: It was a dream come true and a lot of fun. It was wet and difficult, lots of hiking. Our sets are very small and homemade. We travelled a lot and it was very physical. Even on the boat trip and scenes, half of the crew had to be taken to shore because they were puking all over the place! I wanted the process of making the film to parallel or connect to the characters' journey in some way. We shot it chronologically and I really wanted us to experience it with the actors, which helped a lot.
How did the original score take shape? It is used sparingly and it is very haunting.
H.P.: He [Alex Zhang Hunati] is a great musician. He was in a band called Dirty Beaches. They are great! I always loved his music and noticed he was now doing more contemporary, composer-oriented music. I listened to that and it was a sound I hadn't heard before. I wasn't really imagining any music in the film, but was hearing this breathing, wind sort of feeling in it. For a long time, there was mainly just that atmosphere and soundscape in Godland.There were a few moments of singing, from Ida or Ragnar, and I thought that would be enough. Then I started communicating with Alex and he sent me things, which started to connect to some scenes. We began testing it out, met Alex and could feel that we had a similar ear. It was effortless.
---
THE FUTURE: HLYNUR PALMÁSON ON WHAT'S NEXT
Are you working on anything next?
HP: Yes, I feel like I am at a crossroads. When I finished film school, I had three children at the time, so needed to provide for them. I took it very seriously and started three projects [Winters Bones, A White, White Day and Godland], and now they are done. Now I'm at the crossroads! I have three new projects I am working on. They will all take a long time. They are an extension of what I've been doing. I am figuring out the process of filming something every year, every month, even every week. I am trying to create some kind of approach to make films in a way that I find exciting.
This interview has been edited for length and clarity.
---
Godland premiered at the 2022 BFI London Film Festival on October 9, 2022. The film will be released in US theaters on February 3, and in UK cinemas and on Curzon Home Cinema on April 7, 2023. Read our review of Godland.