Women Talking (Film Review): "The Sun is Setting, and Our Light is Fading"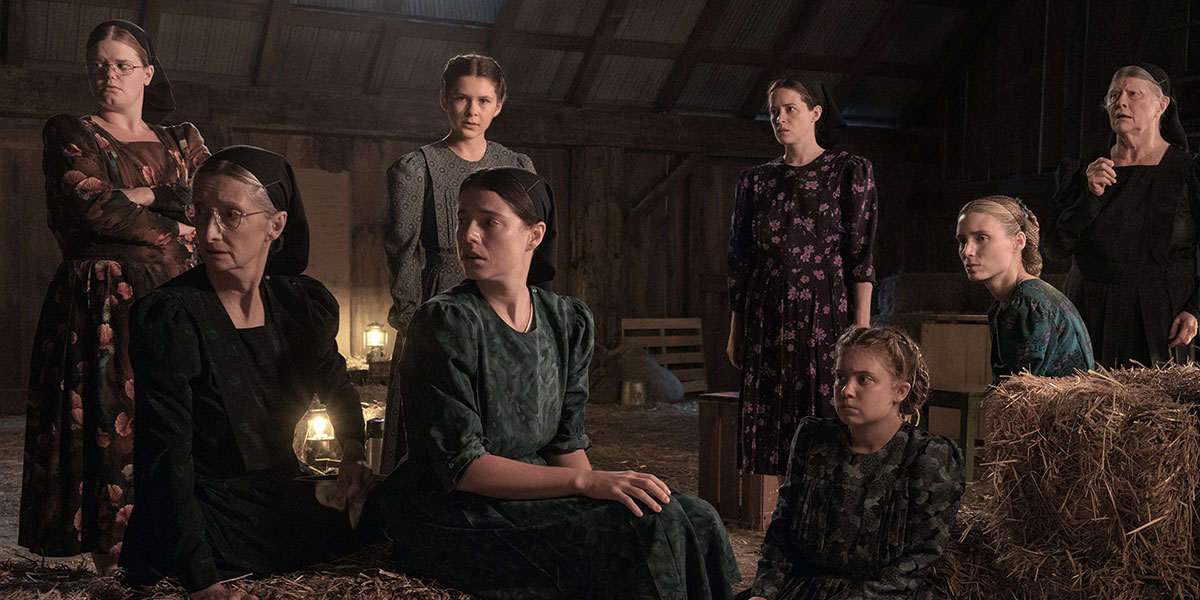 Michelle McLeod, Sheila McCarthy,Liv McNeil, Jessie Buckley, Claire Foy, Kate Hallett, Rooney Mara and Judith Ivey in Sarah Polley's film, Women Talking (Michael Gibson © 2022 Orion Releasing LLC.)
With an excellent cast and a brilliant screenplay, Sarah Polley's chamber piece, Women Talking, is an essential testament to the filmmaker's storytelling verve.
---

Actor turned filmmaker Sarah Polley has taken her time in crafting and polishing her films, and deservedly so. Although we must wait quite a few years for each of her features, they are totally worth the wait. It all began with the emotional wallop of Away From Her (2006), where Julie Christie and Gordon Pinsent delivered towering performances that broke the hearts of everyone that watched. She later followed it up with Take this Waltz in 2011, which was fine – a bit lackluster, but it contained a couple of charming performances. And then came 2012, when Polley delivered the outstanding documentary Stories We Tell. If her debut feature didn't convince you of her directorial talents, then the critically acclaimed doc did. Via a highly personal approach, Polley beautifully told the story of how her parents met, their marriage's secrecy, and what they kept from other family members. We have been highly anticipating her latest work for ten years, aching to see what she would do next.
I was interested to see what type of film Polley would make next, because she got more personal and emotional with her work each time around. And although none of her films reached the impact that Away From Her caused me, there's still a dramatic pull that puts you front and center in each of her movies, so you can experience the stories being shown at full force. What I also love about Sarah Polley is the amount of empathy she brings to her characters. Even in her weakest effort, Take this Waltz, Polley presents its leads with a touch of compassion that is so humanistic to be effervescent and even palpable at times. The time has finally arrived, and Sarah Polley is presenting an adaptation of Miriam Toews' 2018 novel "Women Talking". Was it worth the wait? Definitely! Even if it has an evident pandemic production presentation, it doesn't diminish the picture in the least.
Sure, the film's confined sets and cinematography might be its weakest parts, as well as its color palette, which at times looks desaturated, but overall, it isn't too bothersome, because the rest of it shines bright. In Women Talking, Polley's delicate touch helps forge an intelligent, thought-provoking, and harrowing story with a top-notch cast (the standouts of the excellent roster being Jessie Buckley, Ben Whishaw, Claire Foy, and Rooney Mara, in that order) and a riveting script. "What follows is an act of female imagination": Those are the film's introductory words, stating that we are about to see a fable of some sort – a tale passed down from generation to generation.
Women Talking is a chamber piece-like feature that centers on the female members of a Mennonite colony in an undisclosed location in the United States. Mennonites believe in the great affirmations of faith: God becoming human, the power of the gospel's hymn, and the sovereignty of the scriptures. The film centers around a group of women gathering in a hayloft to discuss the years of sexual abuse from the male leads of the colony, and how they will respond. The men have silenced their multiple complaints; they always told them that the horrors they have experienced were brought about by their imagination. Here, the women only serve to fill their husbands' needs.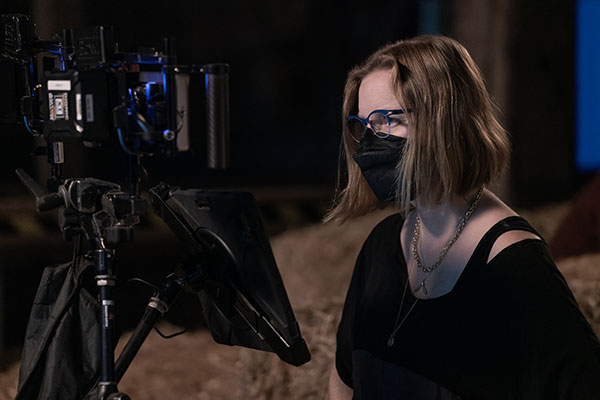 The love they have for their respective kids and their faith in the lord help them keep their heads high, but various types of abuse, such as being raped, drugged, and gaslighted by the men, tear them apart on the inside, making them question their devotion and dream of an escape as each day passes. These violent acts that the men do are implied rather than shown, making the words these women say even more impactful and the various performances to strive. One day, the male elders travel into town to bail out the rapists; that leaves the women in the colony less than a day to figure out what they will do. The women narrow their options down to three: do nothing, stay and fight, or pack their personal belongings and leave the colony for good. They put it up to a vote, but it doesn't leave them with a precise answer, as the latter two options end up in a tie, which leaves three families (consisting mostly of a grandmother, granddaughter, and daughter) to make the final decision.
The head of one of the families, Scarface Janz (Frances McDormand), wants to stay and do nothing: if they rebel against the men, the women won't be able to get a passage into heaven. Another one, Salome (Claire Foy), isn't having any of that and wants to fight back as she did once before, to protect her child. But the majority still want to leave. The decision must be unanimous, which is why there's a discussion on what each choice might bring. The women start thinking about what will happen to them once they leave the colony: among other questions that pop into their heads are how they will survive on their own, and what will happen to their innocent young boys.
Religion plays a vital role during the course of the film, as some women think that defiance against their conservative elders will leave them out of heaven; there's an evident inequality of power in the territory. Some of the aspects of religion are filled with fallacies; the transcripts have blinded some colony members into thinking that what the word says goes. With the aspects of faith and a colony with men in the hierarchy of power, a comparison arises with two pieces of work, Margaret Atwood's world-renowned "The Handmaid's Tale", and Sidney Lumet's film 12 Angry Men. Women Talking is as self-contained and star-filled as the latter, but as thematically and narratively hefty as the former.
Self-containment may be a feature that has fractured plenty of films; however, in the case of Women Talking, it doesn't. The work done by editor Christopher Donaldson (who recently worked on David Cronenberg's latest feature, Crimes of the Future) manages to interweave the women's past experiences with the current conversation of abuse, faith, and hope for change in a cinematic way that uplifts that aspect of a single-location atmosphere. Even though the look, costumes, and production design might feel from past times, there's a sense of timelessness to the narrative – a sense of urgency, that this type of story must be told. What transpires in Women Talking is a conversation about impending uncertainty, where women come together to exchange ideas and debate about what they will do against their abusers. Whether it is to stay silent, leave, or fight them, these women have dealt with enough violent acts; these few hours alone will change their future paths and the ones of future generations, as this fable is passed down. These conversations are heart-piercing, sharply written by Polley and Towers, and make the audience think and analyze our current times and their parallels with this film's setting.
There's brilliance within each sentence spoken, eliciting an array of intense emotions from the viewer. Although there are shortcomings in the film's color scheme and cinematography, Women Talking is mostly a testament to Polley's talent as a filmmaker. Each of her projects serves a different purpose, but they all connect with one another via a dialogue of unity and closeness rather than disputes of separation. It's a bold and impactful chamber piece that builds its world without actually going to the outskirts of its setting due to the spoken words' effect. Sure, its talky nature and restrained self might not drive a wider audience into watching such a film, but it is rewarding to hear this story with a sense of timeless existence.
---
Women Talking premiered at TIFF on September 13, 2022, and will be released in US theaters on December 23 and nationwide in January.