Knives Out (Review): Whodunnit Subverts Expectations
Knives Out (Claire Folger/Lionsgate)
Witty, unpredictable and surprisingly insightful, Rian Johnson's whodunnit Knives Out keeps you guessing until the very end.
---

What happens when the director of Star Wars: The Last Jedi and Looper tackles the murder mystery genre? A captivating, witty, complex crime drama that carefully follows the genre's conventions and, at the same time, subverts them completely. Knives Out originates from the simplest of premises: acclaimed crime novelist Harlan Thrombey (Christopher Plummer) is found dead after his 85th birthday, and Detective Benoit Blanc (Daniel Craig) joins the local police at the deceased's estate to investigate. As Lieutenant Elliott (LaKeith Stanfield) and Trooper Wagner (Noah Segan) interrogate each member of Harlan's dysfunctional family, with Detective Blanc acting as a self-proclaimed "respectful, quiet, passive observer of the truth", more and more secrets come to the surface. The detective suspects "foul play", and, in the best Agatha Christie tradition, everyone is a suspect until the very end. But when the truth is finally revealed, it's not what we expected at all.
Knives Out stands out in many ways, starting from its striking aesthetics. The movie's low lights, unusual angles and desaturated colours give it a noir-like feel that make it both incredibly eerie and a real pleasure to watch. There is a certain severity in Johnson's drama that imbues it with a very specific atmosphere, one that makes the house subtly come alive with creaking staircases, eccentric antiques and macabre sculptures. Drone shots of the estate and unusual views of its empty rooms make us wonder about its secrets while conveying a very static sense of a place.
As the camera swiftly pans to direct our attention towards apparently meaningless yet very important details, we can't help but feel that time is standing still. Silent statues silently inhabit the house's wooden rooms in a disquieting yet hauntingly beautiful way, and, at the centre of it all, a suspended sculpture made of glistening knives serves as a constant reference to the film's title while reinforcing its characters' backstabbing behaviour. Harlan Thrombey might be dead, but his house is very much alive.
Just like every good murder mystery drama, Knives Out turns us into detectives by presenting us with a series of clues, and keeps us guessing until the end with unpredictable twists and turns. Yet, Johnson also subverts the genre by introducing new dynamics. First of all, the movie doesn't fail to remind us that the action takes place at our day and age. From talks of tweets, influencers and googling to references to Hamilton, La La Land and Baby Driver, Knives Out is drenched in modernity. This crime drama is also a complex analysis of social behaviour, and at the centre of it is an all too familiar, extremely flawed family that enables the director to comment on very specific types of people that inhabit contemporary America.
This modern whodunnit is not just about "who did what", but it's first and foremost about "who knows what when". Flashbacks make us aware of important events before the detective finds out about them, providing us with a great deal of (more or less reliable) knowledge and placing us in an unusual position. In fact, we appear to know much more than Detective Blanc does, and, throughout the film, we already know most of the answers he appears to be looking for. So what exactly is left for us to find out? As the narrative moves forward and new details emerge, it becomes more and more clear that Detective Blanc's investigation has nothing to do with the audience's. Yes, the detective might be looking at certain clues, but we are following a completely different lead. But that's exactly the point of the film. As Blanc points out, this is "a case with a hole in the middle", and that leaves room for a whole new series of unexpected developments.
Many questions come to mind as we watch Knives Out, and one of them has to do with its eccentric detective. If Benoit Blanc is charismatic and likeable, he's also flawed and, most of all, extremely difficult to figure out. Detective Blanc is a character who makes us giggle by doing random, inappropriate things that make no sense at all, and who provides comic relief by repeatedly failing to notice what's right under his nose. He's a person with an extremely unusual, almost riddiculous accent that we can't quite place, and whose personality appears to change more than once throughout the film.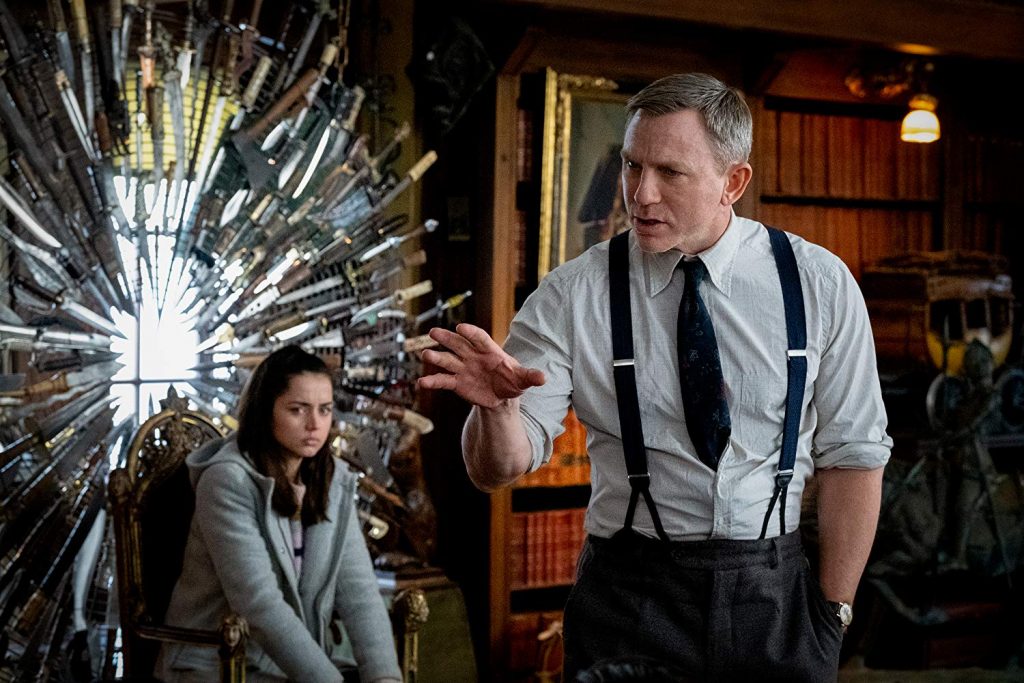 True, he often ends up in the right place at the right time, but we don't quite know how and why. If Benoit Blanc's name and odd accent appear to be a homage to Hercule Poirot, the detective's contradictory behaviour often reminds us of a much clumsier detective with another exotic name – The Pink Panther's Inspector Clouseau. And, though a much clearer picture of the detective is given to us at the end, one can't help but wonder if Benoit Blanc's lack of a defined personality was a deliberate choice or an accident. Yet, the film more than makes up for the detective's odd accent and unclear behaviour with a series of captivating, well-developed characters that quickly become familiar to the audience, also thanks to excellent performances from the entire cast.
See Also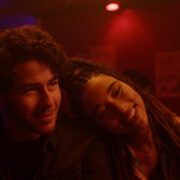 Knives Out's strength lies in its intriguing characters, as Johnson's dysfunctional family enables the director to provide us with an accurate analysis of modern society. And this dysfunctional family really has it all: there is a self-made businesswoman (Jamie Lee Curtis) who appears to have it all under control, married to a man (Don Johnson) who has gotten used to living a life of privilege, and there's a Californian influencer/New Age drama queen (Toni Collette) who is all about bringing positive energy to the world. There's an old, stone-faced grandmother (K Callan) – in fact, she's so old that nobody knows her age – with the habit of suddenly materializing behind windows, there's a good-hearted nurse (Ana de Armas) who appears to be unable to lie, and there's a spoiled, arrogant, immoral son (Chris Evans) whose erratic behaviour ends up making more sense than it should. Most of all, there is a victim who is also a murder mystery expert with a knack for coming up with incredibly well-engineered plans.
Knives Out is a film that pleasantly surprises you from the very first shots, and that keeps on surprising as you watch. Its well-developed screenplay matches the quality of its acting, and its score (Nathan Johnson) and photography (Steve Yedlin) are, simply put, perfect. It's not easy for such a complex film to flow so well, and Knives Out's quality can be perceived from beginning to end. This impressive murder mystery drama is compelling, entertaining, darkly comic and insightful. It's a masterclass in storytelling and a real must see for fans of the genre.
---
Knives Out is now available to watch on digital and on demand. Read our review of the sequel, Glass Onion: A Knives Out Mystery.