Golden Globes 2023 Predictions: Who will, could, and should win?

2023 Golden Globes (NBC via Getty)
Who will, could, and should win the 2023 Golden Globes? Loud and Clear shares our predictions for the film categories of Hollywood's biggest party.
---
The Golden Globes are back and are taking their place as the official start of awards season once again. But who will, could, and should win the 2023 Golden Globes? Before we make our predictions, let's take a look at the significance of this year's event.
Over the last few years, The Hollywood Foreign Press Association has rightfully been under a lot of criticism. From the significant diversity issues exposed a few years ago to major companies such as Netflix giving excessive gifts to award voters, there were more than enough reasons for the HFPA to cancel the Golden Globes last year. This year, the Golden Globes are back, and even though their importance is unknown right now, especially after all of these controversies, these are the first televised awards show of the year. This will be the first time that winners will be able to make speeches, and after the ceremony, this will be the first awards show that makes headlines. Because of this, regardless of how I personally feel about the HFPA, the Golden Globes still have some value, especially to awards season lovers like myself.
This year in particular has been especially interesting to follow the rise and fall of potential awards season favorites. We have three sequels: Avatar: The Way of Water, Top Gun: Maverick, and Glass Onion: A Knives Out Mystery taking up three of the ten best picture categories for the first time in awards season history. Almost all of the acting races have no clear frontrunner at this point, which will make for a particularly suspenseful ceremony on January 10th, 2023. Here are my predictions of the film categories for the 80th Golden Globes.
---
BEST MOTION PICTURE: DRAMA
The best picture category is turning out to be more of a three-horse race at this point in the season, making my predictions for the biggest award of the 2023 Golden Globes a tough one. We have the perceived front runnerThe Fabelmans, Steven Spielberg's semi-autobiography, which slightly underperformed scoring four other nominations, but missing out on both supporting actor nominations for Paul Dano and Judd Hirsch. The other two films, Everything Everywhere All at Once and The Banshees of Inershiern are in the comedy categories which means that if everything stays predictable,The Fabelmans should be the clear winner. Even with The Fabelmans being the perceived frontrunner, the race might be a little closer than we think. Elvis was over-nominated this year, with an unexpected director nomination for Baz Lurhman, and I have already won another award, which we will get to later. On the other hand, Top Gun: Maverick is known as the film that saved movie theaters, so it wouldn't be too surprising if the HFPA voted for this film on that aspect alone.
---
BEST MOTION PICTURE: MUSICAL OR COMEDY
Everything Everywhere All at Once is and should be the clear front runner here. It was nominated in almost every possible category it could have been, and the hype around this film is something truly magical. The only possible upset would be The Banshees of Inisherin, which did get the most nominations out of any film this year, but it has a much better chance winning a few other awards than picture.
---
BEST ACTRESS IN A MOTION PICTURE: DRAMA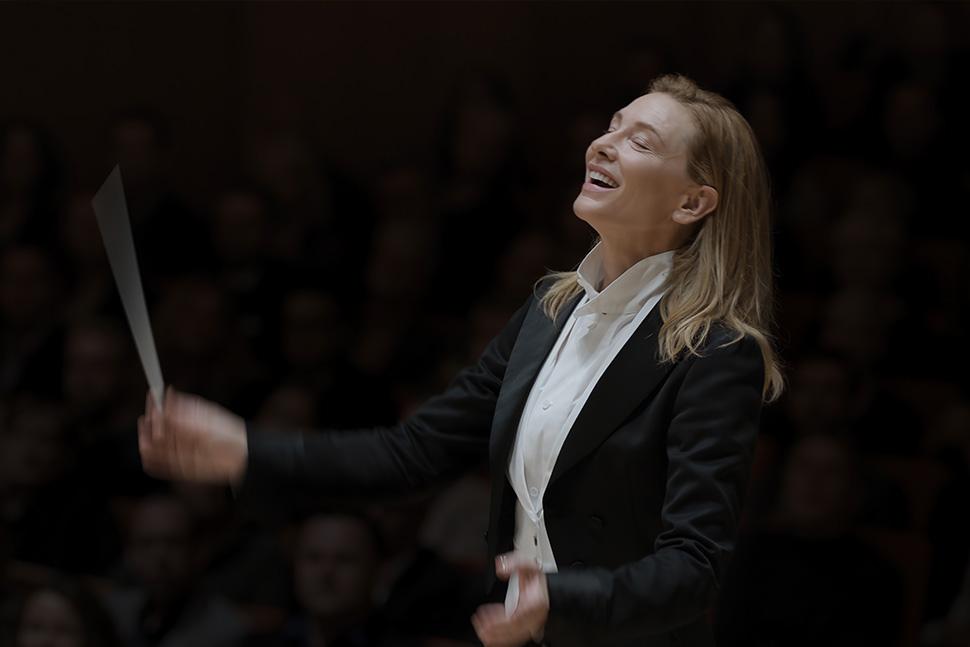 Two time Academy Award winner Cate Blanchett gives one of the most emotionally intelligent and powerful performances of all time in TÁR, and if it wasn't for Michelle Yeoh in Everything Everywhere All at Once, the Oscars might as well start engraving Blanchett's name on the 2023 Best Actress trophy. Luckily, EEAAO is in the comedy section at the Golden Globes, making this race one of the easiest predictions of the whole night. The only possible upset I could see would be Michelle Willams if The Fabelmans overperforms, but that seems more unlikely to happen as we get closer to Globes night, especially since the film underperformed in nominations. If there were any justice in awards, this race would be a lost closer between Davis and Blanchett, who both give career redefining performances in their respective films, but for completely different reasons.
---
BEST ACTOR IN A MOTION PICTURE: DRAMA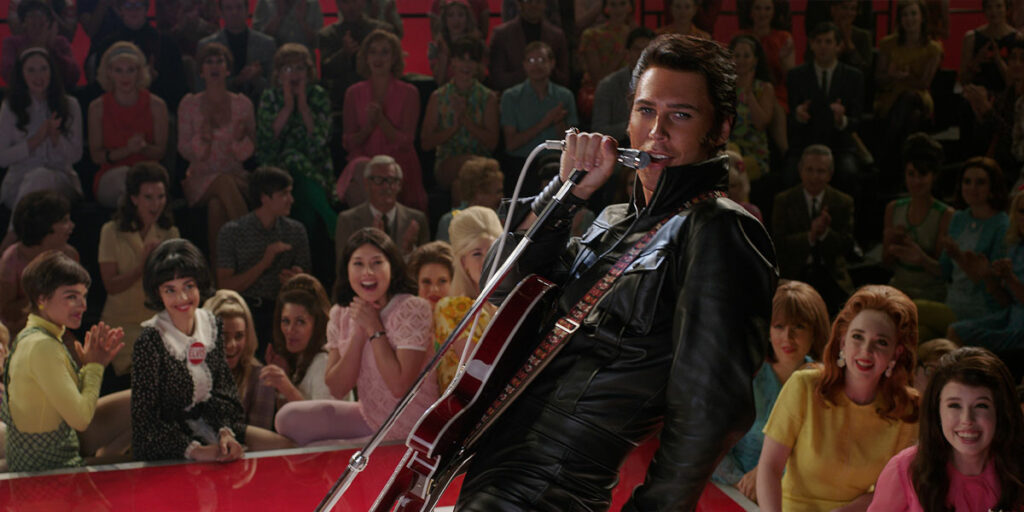 Drama Actor is an extremely tight two horse race. First, we have Austin Butler's star making turn as Elvis Presley, who could easily be similar to Rami Malek in Bohemian Rhapsody and sweep most of the best actor awards. Right behind him is Brendan Fraser, who gives arguably the most emotionally powerful performance of the year and deserves to be recognized for his comeback to the big screen. Even though I believe that Fraser will rightfully win the Academy Award come March, Butler makes more sense to win here. Elvis has the best picture nomination to back Butler up, and he is already confirmed to attend the ceremony, where Fraser won't be in attendance. Given Fraser's history with the HFPA, it would make sense to give the Golden Globe to Austin Butler just to avoid any controversy, especially since the race is extremely close.
---
BEST ACTRESS IN A MOTION PICTURE: MUSICAL OR COMEDY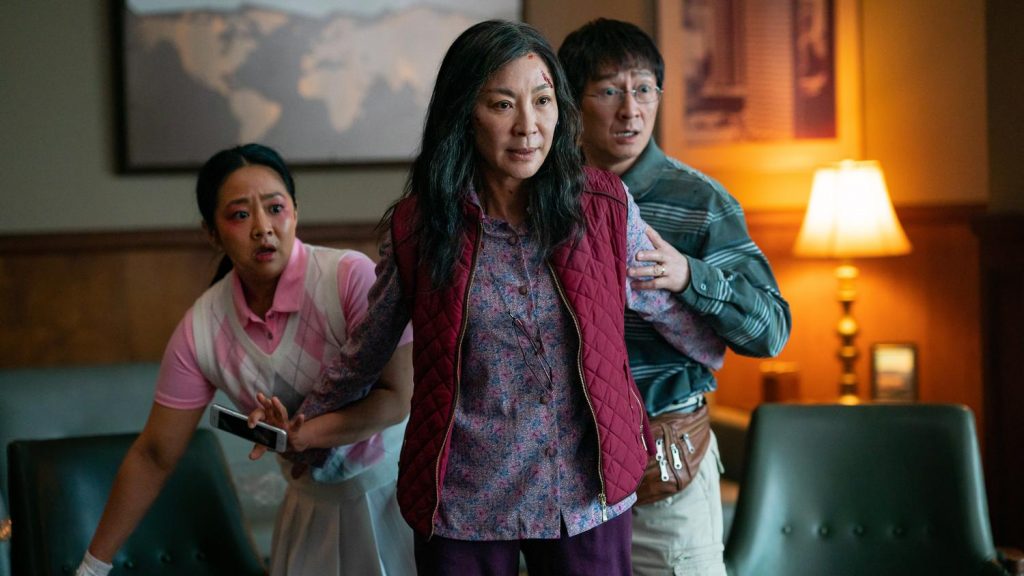 The fight for the Oscar will be between Blanchett and Yeoh. Due to the genre separation at the Globes, Yeoh is rightfully the clear frontrunner for this award. As stated by Yeoh herself, Evelyn Wang is a culmination of everything that she can do as an actress, and this performance is truly one for the history books. There really isn't much competition in this category, especially since Everything Everywhere All at Once got plenty of nominations across the board, so instead of discussing others possibly, I'll highlight the brilliance of Zoey Deutch in Not Okay who gives one of the most realistic and hilarious portrayals of Gen Z. Both Deutch and Not Okay should be getting more recognition in comedy awards across the board.
---
BEST ACTOR IN A MOTION PICTURE: MUSICAL OR COMEDY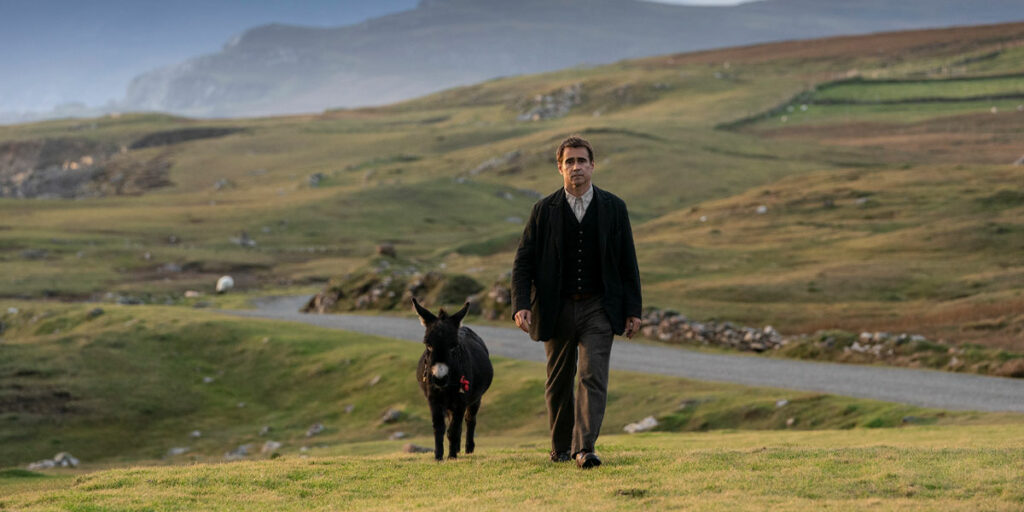 Even though I personally love all of these performances, the Globes will definitely give the award to Colin Farrell who had such an amazing year in 2022 but gives a career best performance inThe Banshees of Inisherin. Daniel Craig has the slightest possibly of winning for his sophomore turn as Benoit Blanc, but since the HFPA didn't even nominate Janelle Monáe for her fabulous performance in Glass Onion: A Knives Out Mystery, it's evident that the love isn't nearly as strong for this film.
---
BEST ACTRESS IN A SUPPORTING ROLE IN ANY MOTION PICTURE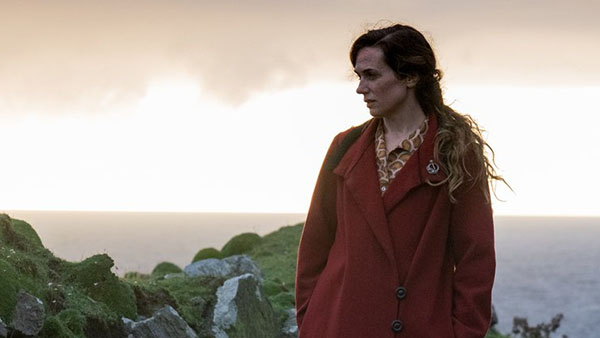 Best Supporting Actress is the toughest race to call. There are around 10 women who have been nominated at different critics awards, but there doesn't seem to be a clear consensus as to who will win it all come March. Looking at the critics awards, Kerry Condon has been racking up the most wins, which is why I put her getting the gold here. On top of this, The Banshees of Inisherinis the most nominated film and the critics runner up, Janelle Monáe is not nominated which only helps Condon. Even with this reasoning, the HFPA doesn't necessarily align with the critics favorite. Jaime Lee Curtis who has been campaigning particularly hard the last few weeks, and given her outwardly stating that she would love an Oscar nomination, and how much the industry loves her, a win here wouldn't be surprising. I am personally leaning towards Condon for the win, especially since if Curtis wins, it would hurt Stephanie Hsu's chances for an Oscar nomination when Hsu should be winning as many 2023 awards as possible.
---
BEST ACTOR IN A SUPPORTING ROLE IN ANY MOTION PICTURE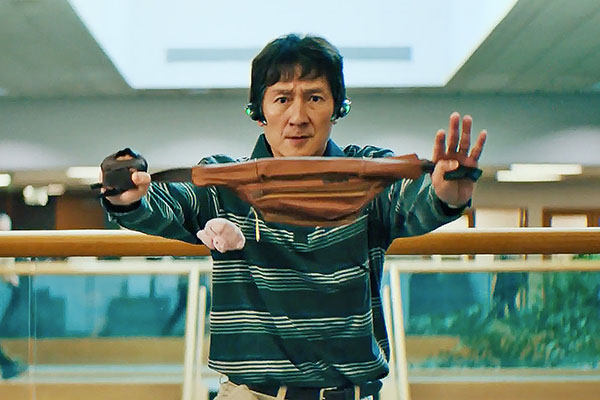 This is perhaps the easiest category to predict the win for the Academy Award thus far. Ke Huy Quan will officially start his supporting actor sweep Golden Globe night, and it seems as if all awards bodies are on board. At the very start of awards season, Brendan Gleeson was looking like he might give Huy Quan a run for his money. If this were to ever become a two horse race, this would be Gleeson's last shot, but that's extremely unlikely.
---
BEST SCREENPLAY: MOTION PICTURE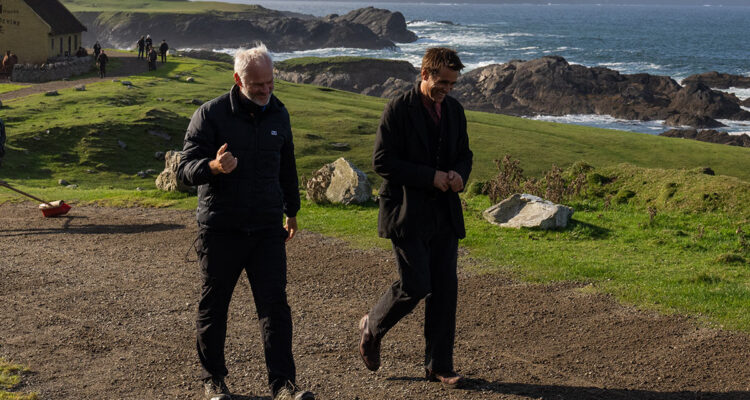 Even though Everything Everywhere All At Once's script is one of its greatest strengths, and I would personally love to see the win, but the HFPA loves Martin McDonagh. He won a few years ago for Three Billboards Outside Ebbing, Missouri at the Golden Globes even when he didn't end up getting the Oscar, so I expect the same trend to repeat here. Even though I'm predicting Everything Everywhere All At Once to win Comedy Picture, I think Banshees will still be the most awarded film of the night, which makes me put McDonagh's best film to date on the top of my predictions list.
---
BEST DIRECTOR: MOTION PICTURE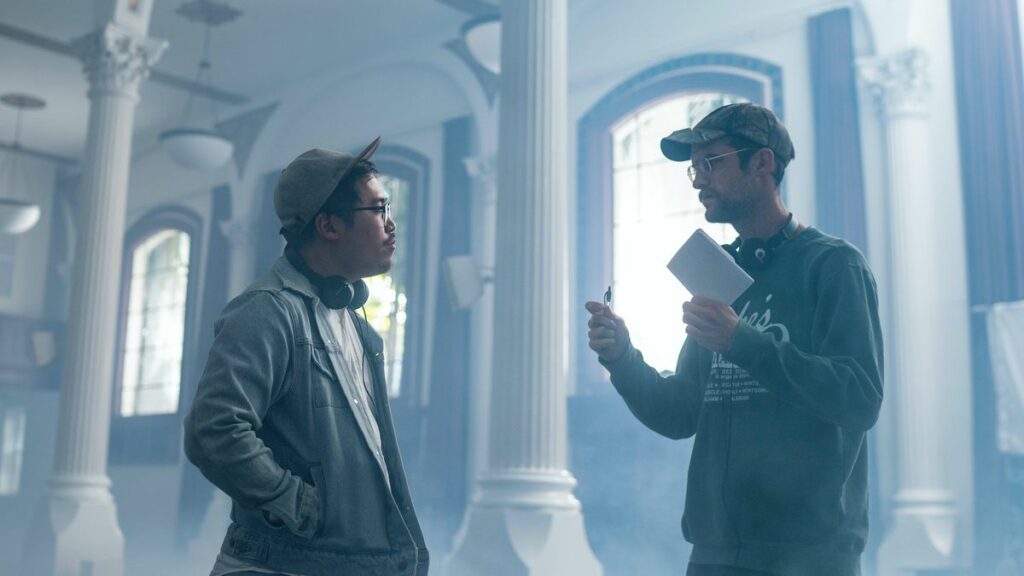 Even though it is absolutely egregious that there are no women nominated when there were plenty of options, (Charlotte Wells, Sarah Polley, and Gina Prince-Bythewood just to name a few), the directing race is looking as if it could go three ways. James Cameron won for the first Avatar, and even though the sequel only got half the nominations as its predecessor, there is still a chance that he can win. Steven Spielberg is the perceived frontrunner due to the fact that this is his most personal film to date. Even though that narrative seems to be decreasing, Spielberg has won two Golden Globes already, so it wouldn't be surprising if this became his third. The Daniels has been racking up critics wins, and Everything Everywhere All At Once has such a strong directional style to which is why I'm predicting it for the 2023 win, but it could still be anyone's game.
---
BEST MOTION PICTURE: NON-ENGLISH LANGUAGE
RRR is one of the biggest surprises of the 2023 awards season. I definitely didn't think that a three hour long action epic would be the most likely foreign film to be nominated for best picture, but I couldn't be happier for the Indian Film. Most of the time, the most likely film to receive a best picture nomination is the pick for this newly renamed category. All Quiet on the Western Front was the original frontrunner, and still has a decent chance to win, but it does seem as if this is RRR's to lose.
---
BEST MOTION PICTURE: ANIMATED
Guillermo Del Toro's Pinocchio is by far in the lead here, but the HFPA has had a surprising upset before. Missing Link upset when Toy Story 4 was in the clear lead, and Puss in Boots: The Last Wish is a much better received film than that, so there is a chance that it could upset. Marcel the Shell with Shoes On and Turning Red still have a slight chance of winning, but it's always best to bet on the heavy weights, even if the category is hard to make predictions for.
---
BEST ORIGINAL SCORE: MOTION PICTURE
While these nominees accurately cover some of the best scores of the year, (besides Michael Giacchino's masterful The Batman score) Justin Hurwitz's Babylon score is clearly the work of a genius, and should easily take the win here. Both director Damien Chazelle and Hurwitz have discussed at length how important the music was to the making of this movie, even stating that pieces of the score were playing while they were filming some of the more intense musical sequences of Babylon. Besides the score's importance to Babylon's filmmaking process, the music is just so damn good in this movie, and has the tunes that awards voters will be humming long after the film has ended.
---
BEST ORIGINAL SONG: MOTION PICTURE
Original Song has so many heavyweights this year with Rhianna, Taylor Swift, and Lady Gaga each having nominations, which could make predictions for this category particularly difficult. "Hold My Hand" was one of the year's biggest songs, even without its ties to Top Gun: Maverick, so this would be the safest bet. I keep comparing it to "Shallow" from A Star is Born, and I predict that both of these songs will receive the same awards as we get farther into awards season. I would be jumping for joy if the HFPA surprises us with "Naatu, Naatu," but if any awards body does it, I don't think it would be the Globes.
---
The 80th Annual Golden Globe Awards will be held on Tuesday, January 10, 2023 at at 8 p.m. ET/5 p.m. PT, and will be televised live on NBC and Peacock. Download our printable ballot sheet to make your predictions!