Decision to Leave: Film Review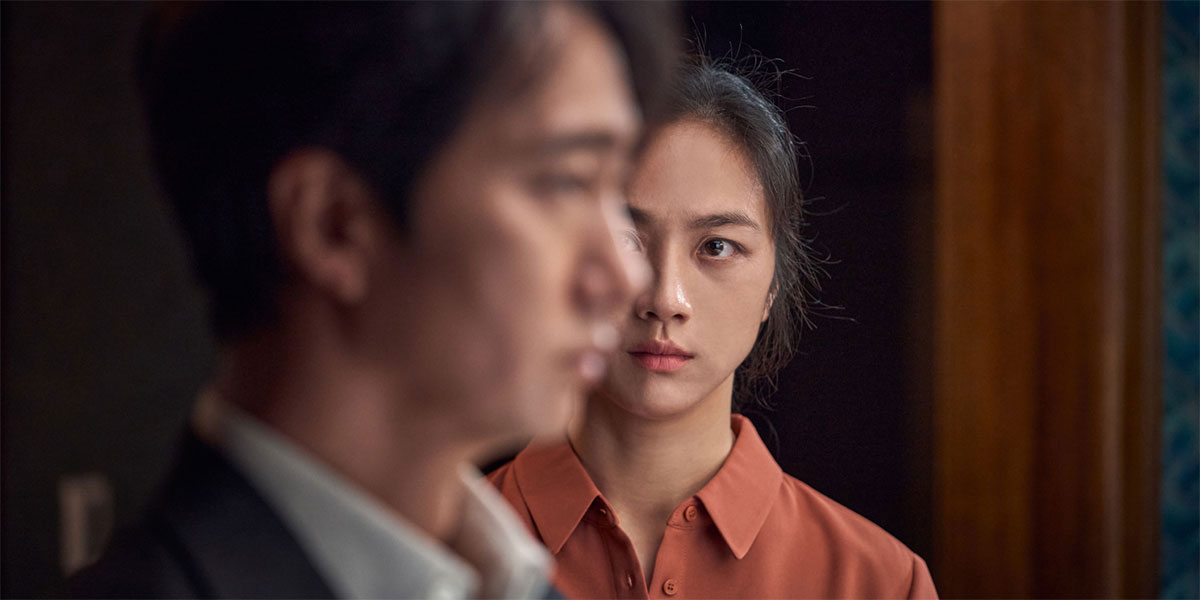 Decision to Leave (Courtesy of TIFF)
Decision to Leave has Park Chan-wook operating in his most narratively restrained manner yet delivering an impressive feature I could call some of his best work to date.
---

Since he doesn't make films as often as he used to in the past, it is always a joy to see a new feature from South Korean director Park Chan-wook, who's considered one of the best filmmakers working today by plenty of film enthusiasts and critics, as you never know what to expect. He has offered several imaginative thrillers that capture a heightened amount of violence and aggression via his revenge-fueled series of films that shocked and blew plenty of people, the Vengeance Trilogy (Oldboy, Lady Vengeance, and Sympathy for Mr. Vengeance) – the features that made his name in the first place. However, it wasn't until the 2010s that he shifted his focus toward a less violent way of storytelling with The Handmaiden (his best feature to date) and the critically divisive Stoker (which I really enjoyed). It has been six years since Chan-wook presented a feature film, not counting his TV series The Little Drummer Girl.
The South Korean maestro has returned with Decision to Leave (헤어질 결심), which won him the Best Director award at this year's Cannes Film Festival. Park Chan-wook's latest is way different than what he has delivered in the past, while still having his usual richly multi-layered symbolism scattered in each frame and directorial mechanisms. There are violence and roughness, though, unlike the films that solidified his filmography, they aren't its primary or secondary focus. This isn't his visceral self; he holds back on the brutality to tell a more "conventional" and "straightforward" narrative on paper. Yet, knowing him, when you slowly start realizing the metaphors and symbolism scattered throughout the film, it begins to unravel something with greater heft and depth. Decision to Leave is Park Chan-wook's take on an Alfred Hitchcock thriller, primarily Vertigo and The Man Who Knew Too Much, but with some 90s erotic thriller twists to it, in the like of Paul Verhoeven's Basic Instinct, yet more nuanced.
It is expressionistic and romantic, similarly to what he did in his previous film, The Handmaiden, with some layered horrors in the background through its neo-noir detective story. Chan-wook may ask a lot of the audience watching; however, those with patience may indulge in a brilliantly executed and elegant feature from a filmmaker who delivered his best efforts in the second half of his career. Decision to Leave centers around the youngest (and highly respected) detective of Busan's police force, the restless and insomniac Hae-joon (the very impressive Park Hae-il). Early in the film, his wife, Jung-an (Lee Jung-hyun), says to Hae-joon that he needs "murder and violence to be happy". And he doesn't respond because, in a way, it is true. He is always hungry for new cases, especially those that revolve around brutal killings. His craving ends with the death of an experienced mountain climber, Ki Do-soo (Yoo Seung-mok), who fell off a cliff by accident… or was he pushed?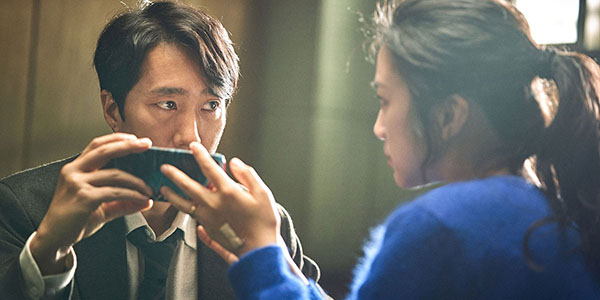 This is the mystery surrounding his death. His wife, Seo-rae (mesmerizingly performed by the magnetic Tang Wei), is immediately chosen as the primary suspect and, at the same time, becomes the subject of Hae-joon's investigation – slowly developing a sensation of obsession, always keeping track of her whereabouts, even spying on her at night. As a flirtatious perfume keeps Hae-joon from doing detailed work and research on the climber's potential murder, he becomes very enamored by Seo-rae for many reasons other than her beauty. He's intrigued by the fact that she isn't shocked by the loss of her husband. In a matter of time, Hae-joon will be investigating yet another murder of Seo-rae's next husband – creating a loop of obsession and passion between the two, which may be the death of them. It is all about the entanglements, the web of lies intertwined with effervescent passion amidst obsession and fixation – love at first sight but forged by an act of brutality and tragedy. 
There's more than meets the eye, as Chan-wook's visual and narrative symbolism cover the screen with multiple layers than one would peel once having a second chance to watch it, which may be to a fault as it sometimes seems like a bit too much. You might not catch it all at once (trust me, I didn't), but when you revisit it, you notice and analyze the little details. That's the power behind his cinema: the different ways of seeing his films after detecting or dissecting the various metaphors (the crows, the color of the dress, the act of throwing your phone into the sea, amongst others). Decision to Leave is a blend of many genres that would falter heavily in another director's hand. There is an equal balance of the dread-inducing detective story elements and the seduction of an erotic thriller. This division makes a path for a tale that centers on one specific theme, longing.
Decision to Leave is a film about yearning and dependence, which later translates to love, both of which is attainable and unfeasible for the lead character Hae-joon. One fascinating thing is that aspect of being "lost in translation". There is often a play with the languages via the character of Seo-rae, switching from Chinese to Korean and vice-versa in crucial scenes in the film. In addition, Hae-joon often remarks that he doesn't understand, creating another layer of his fixation on her. Seo-rae often does that when she wants to express herself emotionally, but in a cryptic way, with symbolic quotes that the audience knows, but Hae-joon doesn't. Since there isn't a dependence on plot twists because this isn't a murder mystery, the heavy work to portray the aching hope for desires, either in love or in the workplace, relies on the actors, who deliver excellent performances – considerably some of the year's best.
Decision to Leave has the South Korean director at his most restrained narrative-wise, yet that doesn't affect the prowess of his directorial abilities nor the thematic expansiveness of the story at hand. There are some crafty and savvy cuts and camera movements, thanks to the work of Kim Sang-bum and Kim Ji-yong, respectively, in which Chan-wook orchestrates with acute precision to provide maximum elegance and cinematic value. Even if his early work is critically acclaimed, his later films have him at his most brilliant. This type of story has been told many times before (Double Indemnity, The Big Heat, The Big Sleep). However, in Chan-wook's hands, it seems like a fresh retelling of past stories because of his techniques and how it all flows smoothly. It also helps that he implements humorous lines onto the mix that catch you off-guard – funnier than one might expect it to be.
He impresses us once again, this time by being restrained rather than excessive. Decision to Leave has many coatings yet to explore that might enhance the beauty and grandeur of its narrative, but from this initial viewing, I think this is one of Park Chan-wook's best works. Of course, it isn't up-to-par with 2016's The Handmaiden, but it's nearer than one might foresee.
---
Decision to Leave is now available to watch on digital and on demand. The film will return to UK cinemas on 13 February 2023 for one night only, accompanied by a new pre-recorded conversation between Park Chan-wook and Academy Award-winner Bong Joon Ho.