Turning Red (Review): Pixar Tackles Puberty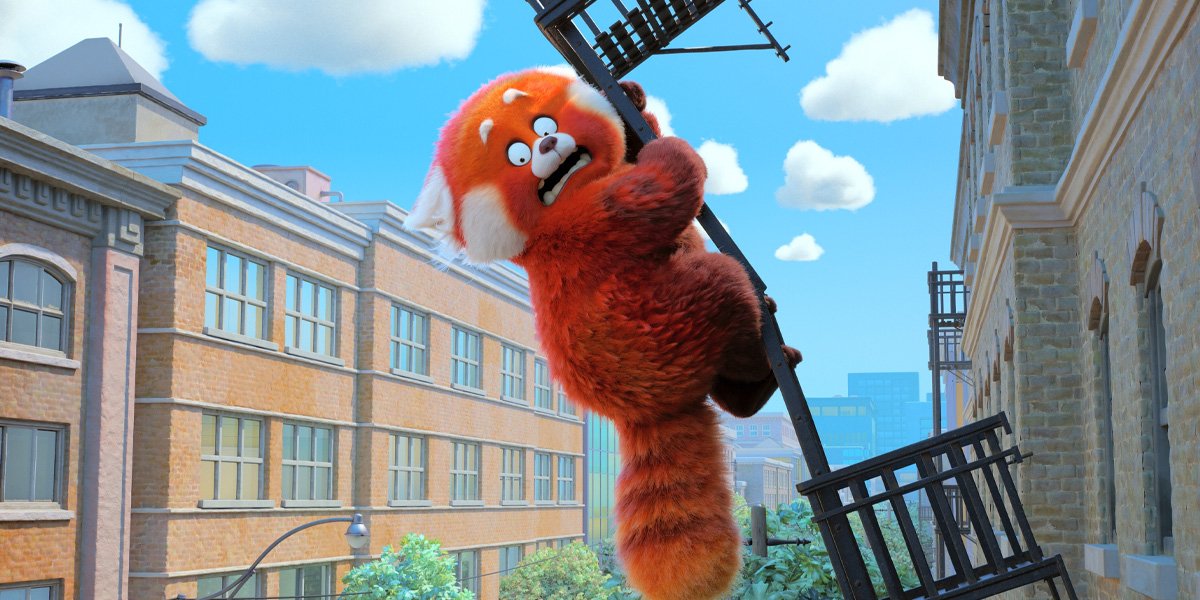 Turning Red (© 2022 Disney/Pixar. All Rights Reserved)
Turning Red finds Pixar surveying some of its most mature subject matter yet while simultaneously retaining the studio's signature heart and humor.
---

After writer-director Domee Shi burst onto the scene wither stirring short film Bao in 2018, it was instantly apparent that a vibrant new voice in animation had been born. From the touching familial themes to the sumptuous visual style, Shi proved herself to be a true-blue Pixar star-on-the-rise, later earning an Academy Award (for Best Animated Short Film) for her efforts and the opportunity to direct a feature length film for the studio, becoming the first solo female director to do so (following Brenda Chapman with Brave, who shared her directorial credit with Mark Andrews). Further making history, Shi centered her film – titled Turning Red – around the first Asian primary protagonist in a Pixar film, rooting the project in her own lived experiences as an Asian adolescent coming of age in early 2000s Toronto.
And yet, in spite of this cultural specificity, thanks to Shi's savvy as a storyteller, Turning Red taps into universal emotions relating to the chaos and confusion that accompany our transition from childhood to young adulthood, once again showcasing the power of cinema to put us in others' shoes who we may have never even met, finding the commonality in our circumstances; simply put, anyone who can't relate to these characters' troubles isn't looking hard enough. Wrapped in a playful and aesthetically pleasing package, Turning Red tells a tale as old as time of maturing and making peace with our personal quirks, separating itself from similar stories with Shi's innovative point-of-view and presenting this generation with yet another absurdist, amusing, and astonishingly artsy Pixar pleasure.
The film follows 13-year-old Meilin Lee (charming newcomer Rosalie Chiang), a straight-A student, dutiful daughter to her protective – if occasionally pushy – mother Ming (Sandra Oh, of Sideways and Killing Eve), and faithful friend to classmates Miriam (Ava Morse, of Ron's Gone Wrong), Priya (Maitreyi Ramakrishnan, of Netflix's Never Have I Ever) and Abby (Hyein Park). However, while struggling to constantly meet her mother's standards and balance her burgeoning attraction to boys in her grade, Mei finds out that she has another problem awaiting her: whenever she experiences any strong emotion, she "poofs" into a giant red panda.
Though her parents soon explain that every female member of their family has been granted with the ability to transform into said animal on account of an ancestor's wishes, this spirit can only be sealed in a talisman by a ritual on the night of a Red Moon – so until then, Mei has to keep a low profile to avoid making middle school even more excruciating, which is much easier said than done.
From the onset, it becomes evident that Mei's "transformation" is meant to stand-in as a symbol for the start of puberty – your body has a mind of its own, you're unable to control your emotions, and you're astonishingly attracted to any and all aspiring suitors in your midst. Though Shi and co-writer Julia Cho (Big Love, Fringe) refrain from getting too raunchy in their script, it's abundantly clear what topics they're touching on here, and honestly, it's refreshing to see a film primarily directed towards children covering such universal and oft-underdiscussed concerns.
Gradually, Turning Red builds to a cathartic conclusion that encourages kids to embrace the uniqueness of their identity and the uncertainty of their future instead of attempting to escape it, and in a world in which others' differences are still so frequently disparaged, a message like this will never not be moving and meaningful. And sure, the structure of the story or script may not be all that subversive, but that's what makes the cultural specificity here so special.
For starters, Mei is a distinctly Asian adolescent – her emotions and experiences may be universal, but her culture and her connections with her family members are tremendously Asian through and through, allowing us a new perspective on how puberty – er, a "red panda transformation" – is perceived and processed in contexts and communities that aren't our own. This particular point-of-view also colors the characterization of Mei's relationship with her mother and complexities and conflicts that arise and Ming's relationship with her own mother; much of the dialogue feels so authentic that it's as if it was lifted word-for-word from Shi's own memory (and maybe it was!). Shi and Cho additionally go to great lengths to find the beauty beneath every character's faults, refraining from creating one-dimensional antagonists out of Ming or even caustic classmates at school, infusing their script with extensive empathy for all who inhabit it.
See Also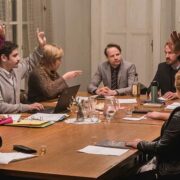 The explicit Asian-ness of Turning Red works its way into its stunning animation style as well, making it one of Pixar's most artistically daring movies to date. From anime-esque expressions and asides to a kaiju-centric third act, the film is truly unlike anything the studio has ever released, allowing the animators to forge a radiant new road forward and refuse to be beholden to past practices. Such standout styling makes the film feel that much more personal to both the filmmakers involved and the culture its capturing, and it's easy to see how audiences of all ages will be enamored with the energetic creative brilliance bursting at the seams, increasing Turning Red's rewatch value simply so that viewers can catch every delightful detail in every showy scene and setpiece.
And, as is par for the course with Pixar at this point, the voice cast is absolutely aces, no matter the size of one's part or whether or not they're a "big name." Morse, Ramakrishnan, and Park give each of Mei's friends peculiar and playful personalities, while Chiang and Oh are undoubtedly the stars of the show, with Chiang combining childhood naïveté with adolescent angst to compelling effect in her vocal performance and Oh expertly treading the line between concerned and crazed as Mei's occasionally misguided mother who, at the end of the day, always means well. Their give-and-take resonates so remarkably because Chiang and Oh so completely comprehend – and care for – these characters, and that bond is essential to the emotional impact of the film's final beats, which are conveyed cleverly and compassionately.
At the start, Turning Red seems as if it will solely be about Mei's own journey of self-acceptance, but over time, it reveals itself to be a true two-hander for she and Ming, with daughter learning to love the woman she's becoming and mother learning how to let go. And even if you think you've seen that story before, believe me when I say that you've never seen it like this (and especially not with a red panda puberty metaphor).
---
Turning Red is now available to watch on Disney+.