TÁR (Film Review): The Downfall of a Narcissist

TÁR (Focus Features, 2022 Venice Film Festival)
Cate Blanchett excels as a master manipulator in TÁR, Todd Field's haunting character study about a narcissist.
---

Halfway through Todd Field's TÁR, the titular character's six-year-old adoptive daughter Petra (Mila Bogojevic) looks her mother in the eyes and tells her, "You're the best person I know." As an audience, of course, we beg to differ. Having gotten to know Lydia Tár (Cate Blanchett, of Nightmare Alley), portrayed in the film as one of the greatest living composers and conductors, we know she's the kind of person who belittles those around her, lies, promotes or demotes subordinates based on sympathies, threatens little kids, can be cruel and disloyal to those who admire her, has an inflated sense of self and shifting loyalties, and is quite simply – to use the words of a Juilliard student who dares confront her in the film – a "f*cking b*tch".
But is there more to Lydia Tár, the first-ever female chief conductor of the Berlin Philharmonic and one of the few "EGOT winners" (having won an Emmy, a Grammy, an Oscar, and a Tony Award) in her field? That's a complex question to answer.
When looking at the portrayals of narcissistic, morally flawed geniuses in film, there are usually points to be made about their behaviours, or redeeming qualities that eventually emerge and make us understand why a certain character is wired in a certain way. In The Devil Wears Prada, demanding editor Miranda Priestly (Meryl Streep) is cruel and insensitive to her employees, but we also get to see a softer side of her; in Whiplash, Damien Chazelle uses ruthless music teacher Fletcher (J.K. Simmons) to make a point about the road to success.
But in TÁR, writer, director and producer Todd Field (In The Bedroom) provides us with the character study of a brilliant, pretentious, cruel genius who gets no redemption by the time the credits roll. Is the filmmaker making a point about the nature of art, talent and creativity? Is he showing us a successful woman who just so happens to be a horrible person and asking us if we'd judge her as harshly if she were a man? Or is he turning the tables on us, showing us that a sexual predator – which is arguably who Lydia Tár eventually turns out to be – doesn't always look like what we'd expect them to be?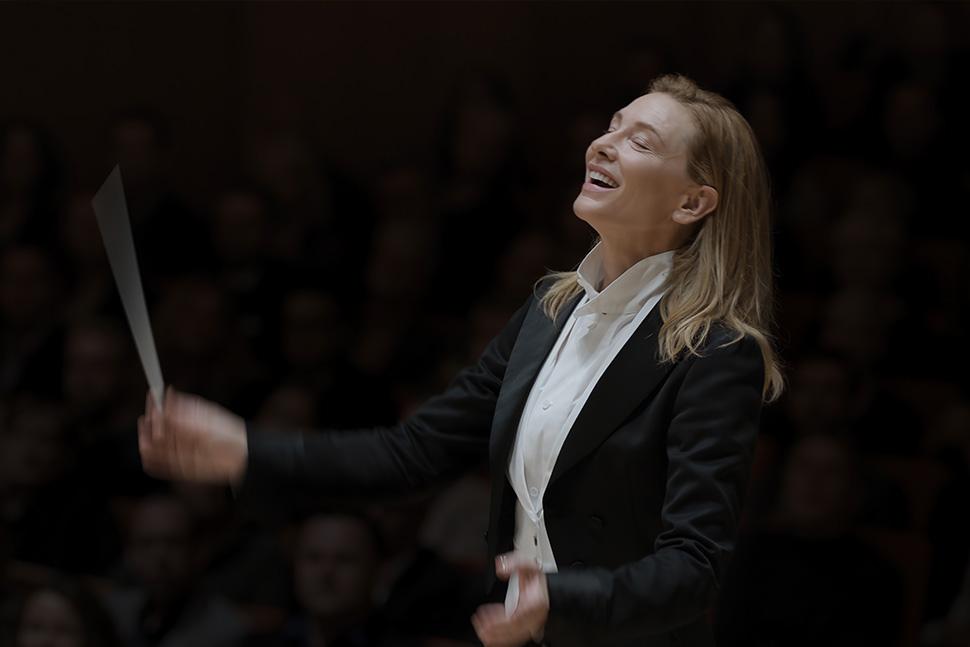 To say much more about what happens in the film would ruin your experience of discovering it on your own, and making up your mind about Lydia and the people in her life – from her her partner Sharon (Nina Hoss, of Homeland) to her underrated assistant Francesca (Noémie Merlant, of Portrait of a Lady on Fire); from the young cellist with whom she becomes infatuated (British-German cellist Sophie Kauer, who's excellent in the film) to the many skeletons in her closet. There are intrigues to be discovered in TÁR: some are dramatic, some are ironic, and some are up to interpretation. But, to me, the film is ultimately about all of the themes I mentioned above.
No compassion is shown towards TÁR 's protagonist, so much so that, though we witness her downfall and see the impact her actions have on her life and career, it always feels like the character is kept at a distance from the audience, as if a veil of coldness separated her from us at all time. There's a lot to admire in a movie that defies our expectations from beginning to end, acting as a character study that plays like a slow-burning thriller, with a mystery to solve whose true impact only comes across at the end. And that is the genius of Todd Field's film: TÁR offers a psychologically meaningful, incredibly complex analysis of its titular character but refrains from making a statement, letting us discover the depths of her personality on our own and ultimately decide by ourselves what the film itself stands for, and there's new meaning to be found with every development.
Cate Blanchett is absolutely brilliant, delivering a character who always remains completely unrelatable, and yet we can't help but constantly try to understand her, even as we come to realise that she's one-hundred-percent artificial. Lydia Tár is not a fully-fledged human being but simply the projection of one, and the coldness that Blanchett deftly conveys reflects a character who only exists in a universe of her own creation that she controls like a puppeteer, where she gets to be as controlling, manipulative, and pretentious as she wants to be.
See Also

And so, we get a film that opens with a frustratingly long opening credits sequence on a black screen, followed by what is essentially a 30-minutes-long monologue delivered by Tár, who is first being interviewed by a journalist and then talking to colleagues and students. There's a reason if the film's title is meant to be written in capital letters: TÁR is Lydia's show from start to end, and the conductor puts on a performance whether she's showing off, being cruel to others, playing loud music to annoy the neighbours (in a scene that, alone, is worth the entire film), or reveling in her own self-pity.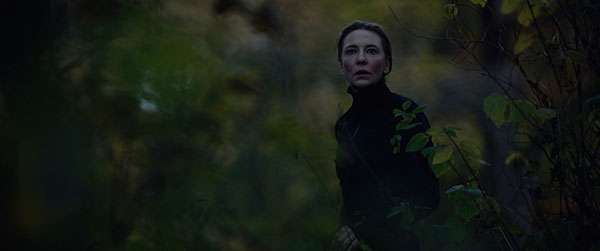 TÁR is an incredibly clever film, and, as such, it's also bound to be divisive. If its witty commentary on art, creativity, and narcissism is always on point, there are also times were it feels like we're not in on the joke. At its 2 hour and 38-minutes runtime, the movie asks a lot of its audience, as its length can be perceived at all times and, as such, it can also be quite a tiring, frustrating watch.
That said, the film is still an intriguing, fascinating watch, and an acting showcase for a Cate Blanchett in splendid form. TÁR is ultimately a film that you might not want to watch a second time, but you'll also find yourself thinking about it many times after you've seen it.
---
TÁR is now available to watch on digital and on demand.