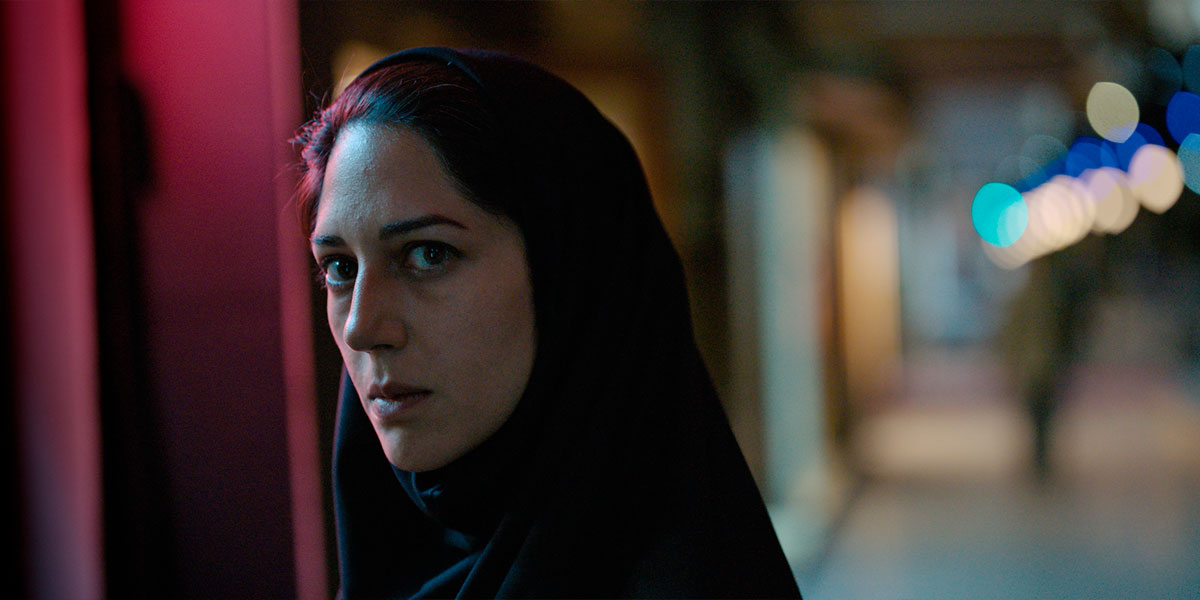 Holy Spider (2022 BFI London Film Festival)
Aided by its two lead performances, Ali Abbasi's Holy Spider is a brutal, chilling thriller that is full of righteous anger at Iran's system of misogyny.
---

Holy Spider, the new film from Iranian-born, Danish-based director Ali Abbasi (Border), draws heavily on a series of murders that rocked Iran at the start of the millennium. It is inspired by the story of the 'Spider Killer' Saeed Hanaei, who killed 16 women between 2000 and 2001. His targets were prostitutes in the middle of the holy city of Mashhad, with Hanaei saying he was doing God's work in cleaning the streets of filth. As Holy Spider begins, Saeed (Mehdi Bajestani) is on his 9th victim. He may be a construction worker and devoted father to a son and two daughters, but that contrasts with what he does at night. Touring the streets on his motorbike, he lures his victims to his home and strangles them with their headscarves before dumping their bodies on a remote road.
Meanwhile, a female journalist named Rahimi (Zar Amir Ebrahimi, who won Best Actress at Cannes) has arrived in the city to investigate these killings. She was fired recently from her old job after accusing her boss of sexual harassment. It is a scandal brought up by those in power more than once. Her partner is fellow reporter Sharifi (Arash Ashtiani), who has received phone calls from Saeed saying that he is "waging a war against vice." When Rahimi's determination to catch the 'Spider Killer' is met with apathy from the relevant authorities, she resorts to a sting operation to try and find him. But even after Saeed is caught, the search for justice is complicated by those who see him as a hero.
Holy Spider may be a journalism-based crime thriller about a serial killer, similar to David Fincher's Zodiac. However, this is not a film about who or why he did it; Saeed's identity and intentions are immediately made clear to the audience. Nor is it about how he was caught. Instead, Holy Spider is a film about how he managed to commit these murders for as long as he did. It all ties in with Abbasi and co-scriptwriter Afshin Kamran Bahrami's goal, which is to highlight the misogyny and treatment of women in Iranian society. When she initially arrives in Mashhad, Rahimi cannot get a hotel room because she isn't married. The clerk claims there is an error in the system – although that error quickly disappears when Rahimi reveals she's a journalist. Then, once she starts investigating the 'Spider Killer,' she sees more bodies and a lack of concern from the police and judges.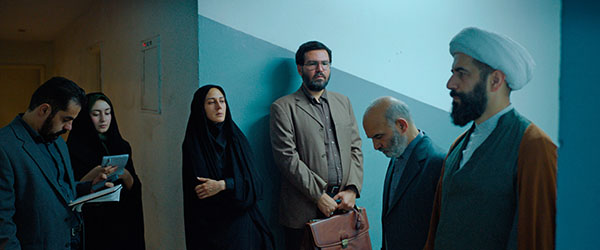 Obviously, a film like this would never be approved by Iran. Hence the reason Holy Spider was shot outside the country (with Amman, Jordan standing in for Mashhad) and with European funding. That outsider feel continues with the actress playing Rahimi. Zar Amir Ebrahimi was a notable TV actor in Iran until a scandal forced her to flee the country. The casting director until the original actress dropped out, Ebrahimi's remarkable turn is full of emotion and ferocious contempt. Meanwhile, Mehdi Bajestani gives an impressive performance as Saeed. His character is an Iran-Iraq War veteran of the 1980s who rues not becoming a martyr on the frontline. And in 'the place of martyrs' (the literal translation of Mashhad), he will carry out what he feels is his religious duty. His ordinary, banal family life only adds to how terrifying he is as Bajestani flows between the two sides of Saeed.
There is a fine line between a film depicting misogynistic acts of violence and being misogynistic. The main problem with Holy Spider is that Abbasi fails to find a proper balance between them. Saeed's kills are captured in graphic, gruesome detail – reinforced by sound design that cracks and snaps and places you right in the middle of these heinous crimes. But whilst the film is never on the killer's side, those scenes end up veering towards exploitation. It doesn't help that the impact on the victim's families isn't examined, bar a few short scenes. However, there is at least an attempt to humanise the victims. Plus, it leads to a final act that contains no murders but is the most disturbing part of this true story. As Saeed goes on trial and a groundswell of support forms, the film shows how this moralistic society can turn and blame the victims rather than the perpetrator.
See Also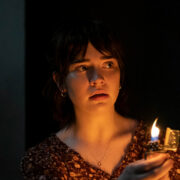 Holy Spider is a brutal, chilling thriller full of disbelief and righteous anger. The central performances from Ebrahimi and Bajestani are full of verisimilitude, the terrific cinematography from Nadim Carlsen uses shaky handheld camerawork and disconcerting close-ups, and Martin Dirkov's haunting score enforces the shadowy underbelly of Mashhad. But most importantly, Ali Abbasi successfully places us in a position of outrage against this system of misogyny. A system where mothers, daughters and expectant mothers are killed and then painted by society as worthless. That is perfectly demonstrated with the ending – a cold recount of Saeed's murders from a shocking source, highlighting how misogynistic values are passed between generations.
---
Holy Spider premiered at the 2022 BFI London Film Festival on October 8, 2022, and will be released theatrically in the US on October 28, in the UK & Ireland on January 20, 2023, and on MUBI from March 10. The film is Denmark's official submission for the 95th Academy Awards.