2023 Cannes Film Festival: 20 Films to Watch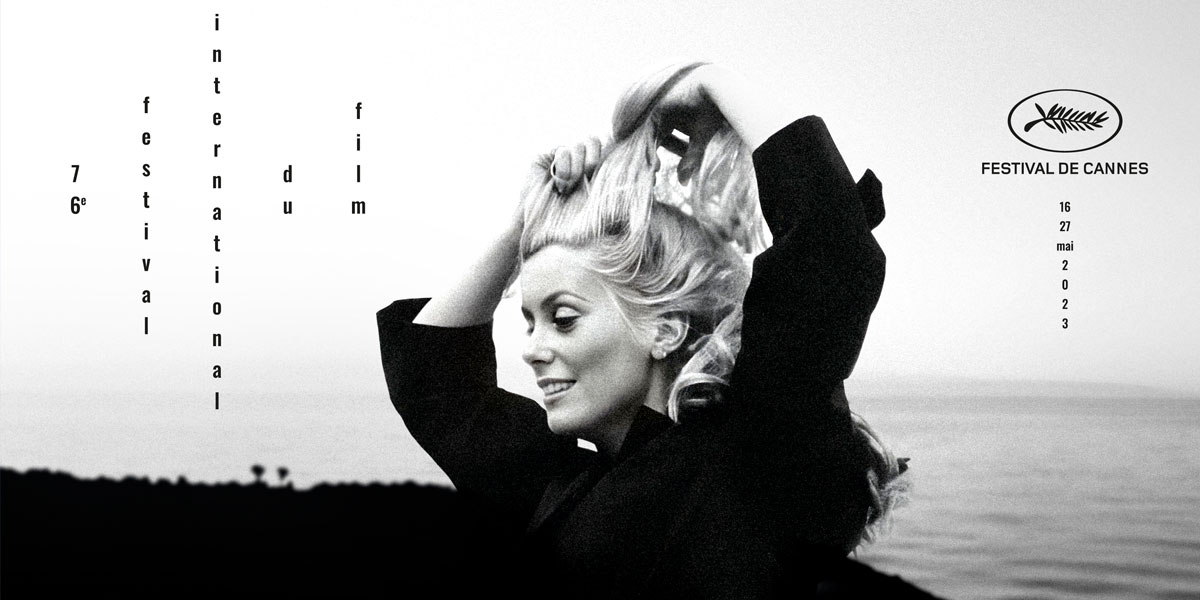 Cannes 2023 Official Poster (© Jack Garofalo/Paris Match/Scoop & Hartland Villa)
20 films to watch at the 2023 Cannes Film Festival from May 16-27, from anticipated movies to indie gems at this very promising 76th edition!
---
The 2023 Cannes Film Festival is approaching, and if you thought that last year's festival was promising, wait till you take a look at the lineup of the 76th edition! It's extremely difficult to come up with a list of 25 films to watch at the Croisette this year, as most of the movies are either highly anticipated premieres or indie gems with very compelling premises!
Last year gave us box office hits like Elvis and Top Gun: Maverick, superb debuts like Aftersun, and returns from beloved directors like Claire Denis and David Cronenberg. But this year we get two of the most anticipated movies of 2023 (Indiana Jones 5 and Killers of the Flower Moon), as well as Wes Anderson's Asteroid City and Pixar's Elemental!
But that's not all. So many filmmakers are making their comebacks at Cannes 2023, from Steve McQueen, Hirokazu Kore-eda, Todd Haynes, Jonathan Glazer, Pedro Almodóvar, Hong Sang-soo and Ken Loach to Kleber Mendonça Filho, Wang Bing, Michel Gondry, Aki Kaurismaki, and many, many more. We're even getting a new Sam Levinson series starring Lily-Rose Depp and The Weeknd, a new midnight movie from Indian auteur Anurag Kashyap, and (wait for it!) what might be Takeshi Kitano's last film.
In the past few years, Cannes has been trying to be more inclusive, and this year the French festival continues to works toward gender parity with six films (out of 19) from women directors in competition. Those filmmakers are Alice Rohrwacher (La Chimera), Catherine Breillat (Last Summer), Jessica Hausner (Club Zero), Justine Triet (Anatomie d'une Chute), Kaouther Ben Hania (Olfa's Daughters), Ramata-Toulaye Sy (Banel et Adama), and their films are all worth adding to your watchlists.
68 films will premiere at Cannes 2023, in addition to 19 features and 10 shorts at the Directors' Fortnight, 11 features and 13 shorts at the Sémaine de la Critique, and 9 films at ACID, for a total of 130 films. Most, if not all, of those movies are worth watching, but if you're looking for some recommendations, we came up with a list of 20 films to watch at the festival!
Don't forget to follow us on our socials for our exclusive updates and live tweets from Cannes 76:
---
ASTEROID CITY

CANNES 2023: IN COMPETITION
Director: Wes Anderson
Country: USA
Asteroid City is the first film in our list of films to watch at Cannes 2023, and for good reason. This long-awaited release is one of our most anticipated films of 2023, even more so since the trailer came out and we absolutely fell in love with its color palette, one of Wes Anderson's trademarks. Asteroid City will be the Grand Budapest Hotel filmmaker's 11th movie, and, judging by what we know so far, it would appear to take what's so great about his past features and make it even better.
Co-written with longtime collaborator Roman Coppola (Isle of Dogs) and out in theaters on June 16, the film is set in 1955. A series of strangers meet by chance in a fictional American desert town. A Junior Stargazer/Space Cadet convention is about to begin when widowed father Augie Steenbeck (Jason Schwartzman) calls his own dad (Tom Hanks) from the road, after his car exploded. But car issues are the least of everyone's problems, as there's something eerie about the titular town, starting from some unexplained "beeps and blips" that might have something to do with aliens from outer space.
The trailer will give you Wes Anderson vibes and take you back to films like The Darjeeling Limited and The Royal Tenenbaums. But there's also an atmosphere of impending doom that reminded me of Baumbach's White Noise, one of last year's best films. What's more, the movie has a huge all-star cast, with names like Scarlett Johansson, Jeffrey Wright, Tilda Swinton, Margot Robbie, Edward Norton, Hong Chau, Adrien Brody, Willem Dafoe, Steve Carell, Jeff Goldblum, Maya Hawke, Liev Schreiber, Matt Dillon, Rupert Friend and more attached to it. Cinematographer Robert Yeoman and composer Alexandre Desplat, frequent collaborators of Anderson's, are also on board.
---
THE BOOK OF SOLUTIONS (LE LIVRE DES SOLUTIONS)

DIRECTORS' FORTNIGHT
Director: Michel Gondry
Country: France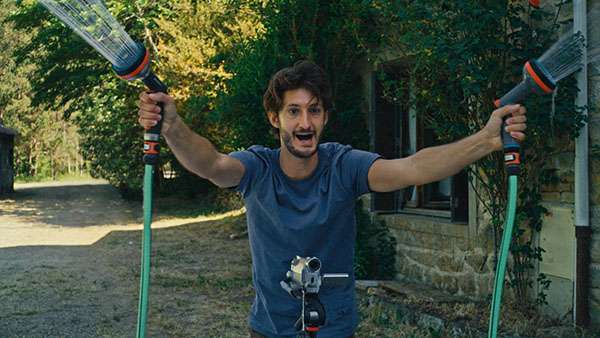 If you're a fan of Eternal Sunshine of the Spotless Mind, you don't need us to tell you who director Michel Gondry is. The Oscar-winning filmmaker returns, eight years after his last feature film (Microbe & Gasoline), with a comedy about a manic-depressive director (Pierre Niney) on a creative quest. We absolutely can't wait to find out more!
---
BREAD AND ROSES

CANNES 2023: SPECIAL SCREENING
Director: Sahra Mani
Country: Afghanistan
This Afghan film should absolutely be on your watchlists. Sahra Mani's award-winning A Thousand Girls Like Me (2019) was about a young Afghan woman who was sexually abused from her father. Now, the director returns with another documentary about her home country. This time, the focus is on the experiences of women living under the Taliban's control, after they took control of Kabul in 2021. The film was produced by Jennifer Lawrence's Excellent Cadaver and is one of our most anticipated movies at the festival.
---
COBWEB

CANNES 2023: OUT OF COMPETITION
Director: Kim Jee-woon
Country: South Korea
The genre-defying director of A Tale of Two Sisters is back with another movie that fits right into his subgenre. Cobweb marks the filmmaker's fifth collaboration with star Song Kang-ho. This experimental film unfolds over multiple narratives and was shot entirely on sound stages. We are intrigued!
---
FOUR DAUGHTERS (LES FILLES D'OLFA)

CANNES 2023: IN COMPETITION
Director: Kaouther Ben Hania
Countries: France, Saudi Arabia, Germany, Tunisia
Remember Kaouther Ben Hania, who gave us the incredibly powerful The Man Who Sold His Skin, back in 2020? The writer-director, who previously brought her 2017 film Beauty and the Dogs to Cannes in Un Certain Regard, returns to the festival with a film that promises to be just as poignant and important as her other works. Four Daughters revolves around a Tunisian woman named Olfa (Hind Sabri). One day, when two of her four daughters disappear, Olfa decides to stage a cinema experience with professional actresses to tell her daughters' life stories.
Four Daughters' distributor describes the film as "an intimate journey of hope, rebellion, violence, transmission and sisterhood that will question the very foundations of our societies," and, from Ben Hania, we wouldn't expect anything less.
---
INDIANA JONES AND THE DIAL OF DESTINY

CANNES 2023: OUT OF COMPETITION
Director: James Mangold
Country: USA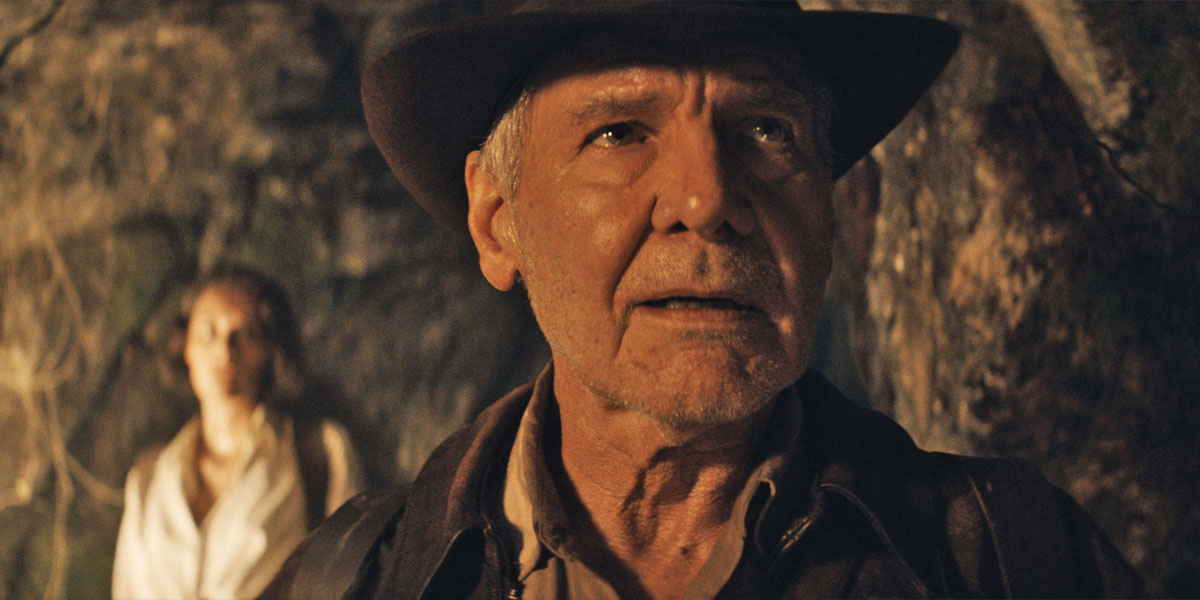 What else is left to say about Indiana Jones and the Dial of Destiny except for "watch the trailer on repeat and try to endure the wait till its June 30 release?" The recently released trailer took by surprise even those fans who had given up on the Indiana Jones franchise after 2008's Kingdom of the Crystal Skull, as it just looks so good! Judging by what we can see, it looks like the team behind Indiana Jones 5 stopped trying to avoid the subject of Indy's age and is ready to embrace it instead, delivering the nostalgic ride we've been longing for.
And it shouldn't come as a surprise, as behind Dial of Destiny is Logan's James Mangold, with David Koepp (Jurassic Park) and Jez & John-Henry Butterworth (Edge of Tomorrow) on writing duties. Not only that, but Indy's goddaughter is played by none other than Fleabag's Phoebe Waller-Bridge, who might just be what this saga needs. Joining Harrison Ford and Waller-Bridge are Antonio Banderas, John Rhys-Davies, Shaunette Renee Wilson, Toby Jones, Boyd Holbrook, Mads Mikkelsen and more faces you'll recognise. Steven Spielberg and George Lucas serve as executive producers, and John Williams composed the score. Our expectations couldn't be higher!
---
INSHALLAH A BOY (INCHALLAH UN FILS)

CRITICS' WEEK: IN COMPETITION
Director: Amjad Al Rasheed
Countries: Jordan, France, Saudi Arabia, Qatar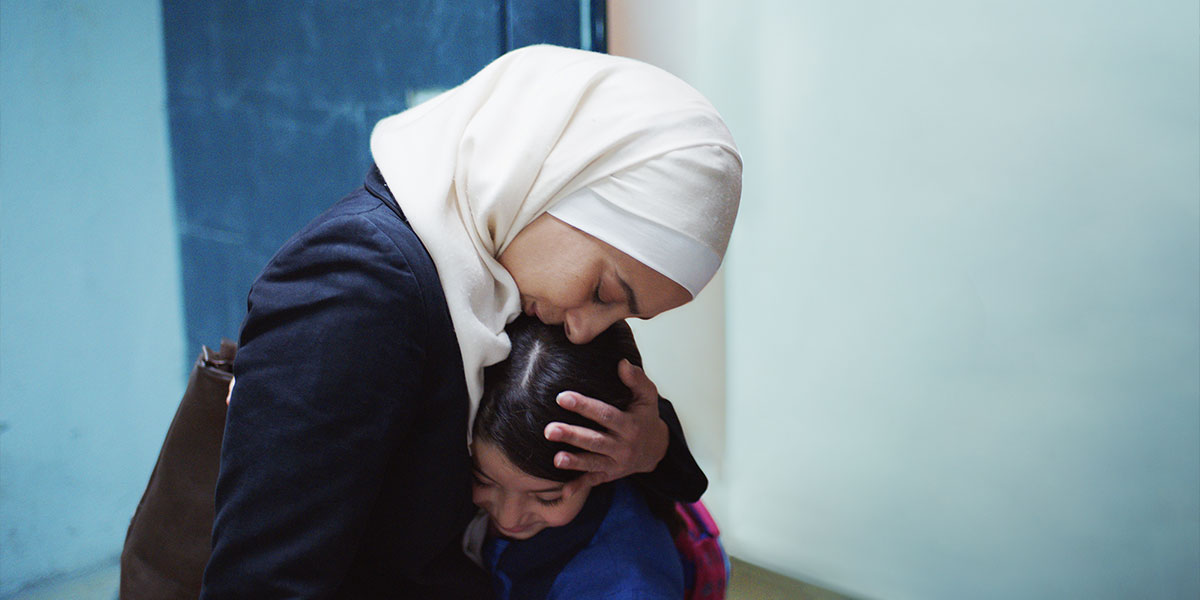 The first film from Jordan to ever be screened at the Festival de Cannes is Inshallah A Boy (Inchallah Un Fils), which will premiere at the Semaine de la Critique in competition. In 2016, director Amjad Al Rasheed was chosen as an "Arab Star of Tomorrow" by Screen International: back then, he had co-written and co-directed a promising short film about the Middle East conflict (The Parrot).
Now, Al Rasheed is taking his first feature film to Cannes, and it's about a 30 years old woman named Nawal (Mouna Hawa). When her husband suddenly dies, our protagonist has to fight to get her inheritance, since she doesn't have a son – something that would have made a huge difference in the country she lives in. But Nawal has a daughter and a home that she needs to save instead. Inshallah A Boy was many years in the making, and we absolutely can't wait to watch it at Cannes 2023.
---
KILLERS OF THE FLOWER MOON

CANNES 2023: OUT OF COMPETITION
Director: Martin Scorsese
Country: USA
Full Review: Killers of the Flower Moon, Film Review
This highly anticipated Paramount/Apple release was one of the first films to be confirmed for Cannes 2023, and it's also one of the highest movies on our watchlist. And how could it not be, when it combines one of the greatest directors alive with a gripping true story about a murder mystery involving the FBI and a Native American tribe that was incredibly successful when it was first released as a book?
Martin Scorsese adapts David Gran's bestselling 2017 novel, in a true crime thriller about "one of the most complex, heinous murder plots in American history" led byLeonardo DiCaprio, Robert De Niro, Jesse Plemons, Brendan Fraser, and Lily Gladstone. Need we say more?
---
KUBI

CANNES PREMIERE
Director: Takeshi Kitano
Country: Japan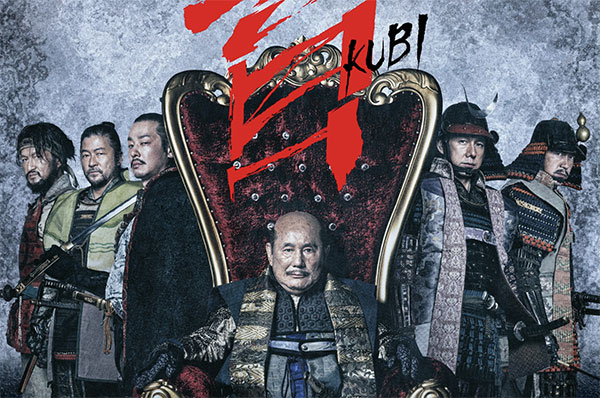 When everyone started making predictions about what would be screened at the 2023 Cannes Film Festival, certain films were quite easy to guess. But the Golden and Silver Lion Award winning, 74 years old director Takeshi Kitano was barely named, as his last film, Outrage Coda, dates back to 2017 and premiered in Venice. It turns out that Takeshi Kitano's last film (or so he says) is headed to Cannes, and its a "samurai story without heroes", based on the filmmaker's own 2019 novel "Neck".
The film revolves around the "Honno-ji Incident" of 1582 in Kyoto, where Japanese warrior Oda Nobunaga committed hara-kiri after one of his vassals, Akechi Mitsuhide, revolted. No one really knows what happened, which makes this a very interesting story to tell, even more so with Kitano's brand of gore, violence, and humor. The president of distributor Kadokawa describes it as "on a scale similar to Akira Kurosawa's The Seven Samurai and Kagemusha", which makes this a must-watch at the festival.
---
LE RÈGNE ANIMAL

UN CERTAIN REGARD: OPENING FILM
Director: Thomas Cailley
Countries: France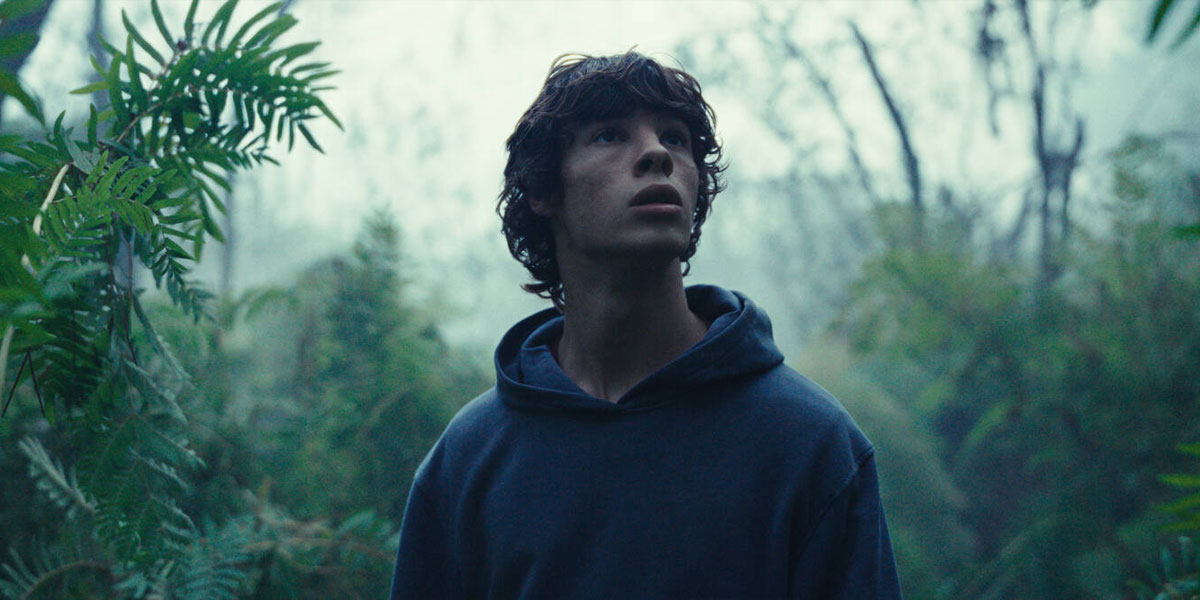 Even more so after the pandemic and given the environmental crisis, dystopic films have recently started to be more and more focused around how human beings might change and evolve in the future. Earlier this year, a film about people who had to become plants at the age of 50 in order to sustain one another premiered in Berlin. At Cannes, we get Thomas Cailley's Le Règne Animal, revolving around a father and a son embarking on an adventure, in a world where humanity has started to mutate into other animal species.
Not only does Le Règne Animal have one of the most compelling premises at the festival, but it also stars Adèle Exarchopoulos (Passages) and Romain Duris (The Spanish Apartment). Sign us up!
---
MAY DECEMBER

CANNES 2023: IN COMPETITION
Director: Todd Haynes
Country: USA
Here's another highly anticipated world premiere at Cannes 2023. Todd Field returns with his first film after TÁR, this time revolving around a famous couple whose tabloid romance once inspired a nation. When we meet them, twenty years later, Gracie (Julianne Moore) and Joe (Charles Melton) are having some difficulties, even more so since their children have gone to college, and this changed the dynamics at home. But a young actress named Elizabeth (Natalie Portman) starts living with them to study Gracie, whom she'll play in an upcoming film. As Elizabeth keeps studying the woman for her role, the pressure heightens and the couple is put to the test.
If anyone can direct a film like May December, it's Todd Haynes, a master at creating tension and bringing complex character dynamics to life. With this all-star cast and such a compelling premise, we can't wait to find out more.
---
MONSTER

CANNES 2023: IN COMPETITION
Director: Hirokazu Kore-eda
Country: Japan
After surprising us all with one of the best Netflix series we've seen this year (The Makanai: Cooking for the Maiko House), auteur and Cannes aficionado Hirokazu Kore-eda returns to the festival after After the Storm, Shoplifters (which won the Palme d'Or in 2018) and Broker. This time, it's with a film that takes place in a small city surrounded by a big lake, and revolves around a single mum who loves his son, and a teacher who loves her students. One day, a fight at school changes everything. The fight slowly grows into something bigger and gathers the attention of the media.
The synopsis alone gives us Carnage (2011) vibes, but Kore-eda's approach is different. The Japanese director has always been more interested in the poetry and humanity that can be found in the everyday, and Monster is no exception. The real dilemma, here, is finding out who the real "monster" is, and the movie lets us make up our minds by showing us this everyday incident from the point of view of children, parents and teachers. Needless to say, we absolutely can't wait.
---
OCCUPIED CITY

CANNES 2023: SPECIAL SCREENING
Director: Steve McQueen
Countries: UK, Netherlands, US
See Also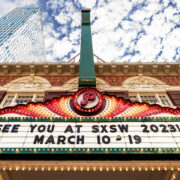 It's been five years since we got a new feature film from Steve McQueen, and Occupied City is a pleasant surprise at Cannes 2023! The the Oscar-winning (12 Years a Slave) filmmaker is back with a film that was three years in the making. Based on a book by director and journalist Bianca Stigter (who's also McQueen's wife), Occupied City is about the city where McQueen lives, Amsterdam, and how its present conceals a past with a lot of history. The documentary mainly focuses on the years between 1940 and 1945, looking at the Nazi occupation during World War II. That is pretty much all we know about this A24/20th Century/Film4 co-production. We wouldn't miss it for the world!
---
THE OLD OAK

CANNES 2023: IN COMPETITION
Director: Ken Loach
Countries: UK, France, Belgium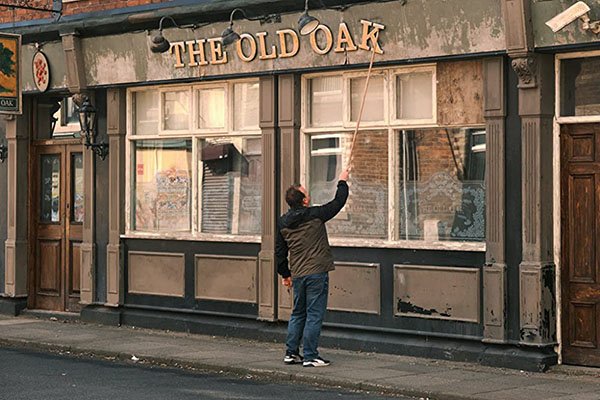 The director of Palme d'Or-winning I, Daniel Blake returns to Cannes with his first film since Sorry We Missed You. And given that he's 86 years old, this may very well be Ken Loach's last film.
Like his previous features, The Old Oak is set in Northeast England. This time, Loach takes us to the last remaining pub in a small village that people are leaving because the mines are closed. But the cheap housing makes it a perfect location for Syrian refugees. And so, the titular pub becomes a hub, causing tension with the remaining villagers.
---
PERFECT DAYS

CANNES 2023: IN COMPETITION
Director: Wim Wenders
Countries: Japan, Germany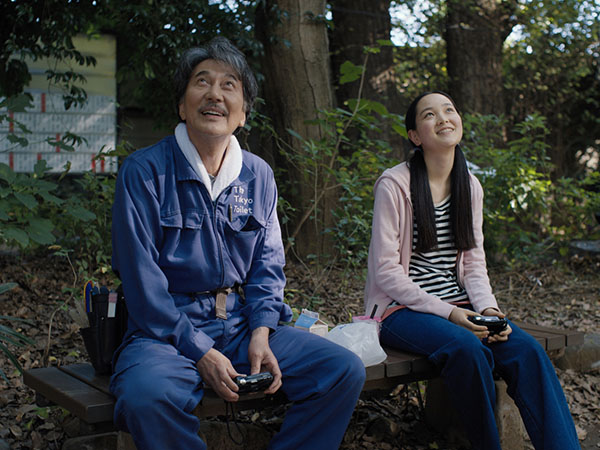 Wim Wenders (Wings of Desire, Paris, Texas) returns to Cannes after Pope Francis in 2018. And the New German Cinema pioneer brings not one but two films. One a 3D documentary about German artist Anselm Kiefer (Anselm – Das Rauschen der Zeit), and the other is Perfect Days. According to Cannes' director Thierry Frémaux, the film is about "a janitor in Japan who drives between jobs listening to rock music," and we don't really need to know more to be intrigued.
But it gets even better. The film is set in one out of 17 new public restrooms that have been created in key locations in Tokyo as part of a real-life urban renewal project called "The Tokyo Toilet project." And it stars acclaimed Japanese actor Kōji Yakusho (13 Assassins) in the leading role. Need we say more?
---
RETRATOS FANTASMAS (PICTURES OF GHOSTS)

CANNES 2023: SPECIAL SCREENING
Director: Kleber Mendonça Filho
Country: Brazil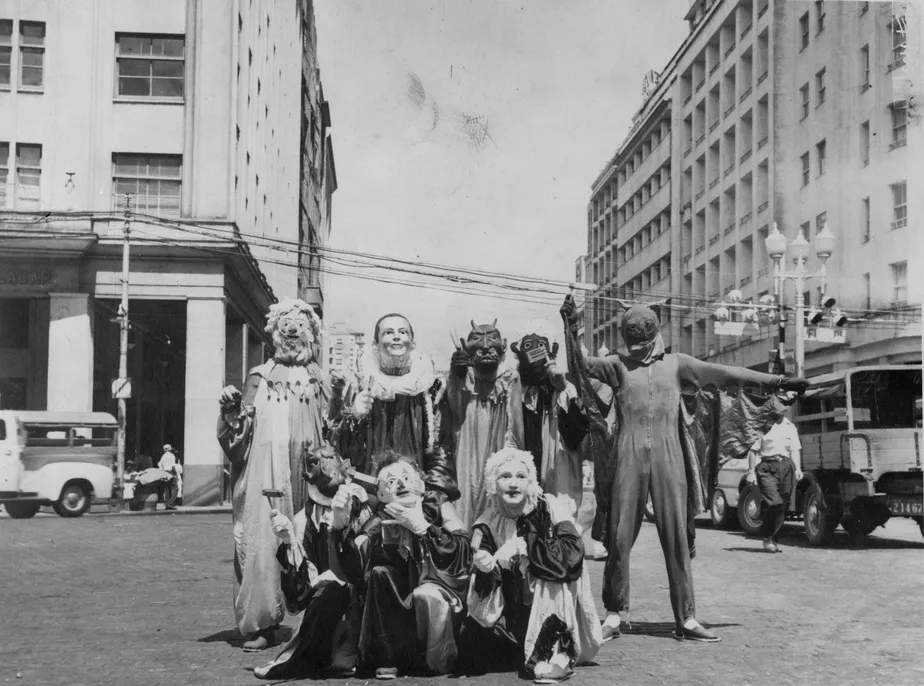 Remember Kleber Mendonça Filho, who gave us the potent, genre-defying, Cannes Jury Prize-winning Bacurau in 2019? The filmmaker is back to the festival, with a documentary set in the Brazilian city of Recife. Described as "a multidimensional journey through time, sound, architecture and filmmaking," Retratos Fantasmas should definitely be on your radar.
---
SLEEP

CRITICS' WEEK: IN COMPETITION
Director: Jason Yu
Cast: Yu-mi JUNG, Sun-kyun LEE
Country: South Korea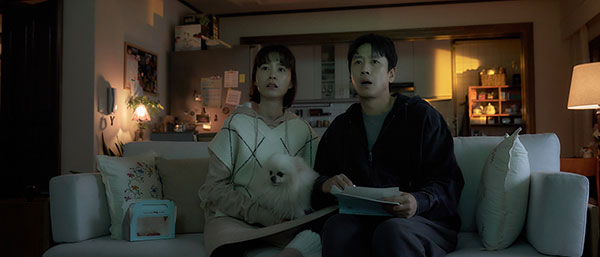 If you don't know who Jason Yu is, remember this name: you're definitely going to hear about the director again. Yu is only 33 years old, and yet he's already collaborated with Park Chan-wook (The Handmaiden), Lee Chang-dong (Burning), and Bong Joon-ho (Parasite), working as an assistant director. Now, he brings his first feature to Cannes, starring Parasite's Lee Sun-kyun and Train to Busan's Jung Yu-mi as newlyweds.
Sleep has an irresistible, wonderfully eerie premise. All is well with Hyun-su (Lee) and Soo-jin (Jung), until Hyun-su starts talking in his sleep. The words he repeats? "Someone's inside." From then on, the film transforms into a nightmare behind closed doors. The husband transforms into someone else at night only to forget all about it during the day, and the wife is completely overwhelmed by fear and anxiety. Add an unborn child to the equation, and you have the perfect recipe for a disquieting, terrifying film. The Semaine de la Critique describes it as a "devilishly effective comedy" and this makes us even more intrigued.
---
STRANGE WAY OF LIFE

SPECIAL SCREENING (SHORT MOVIE)
Director: Pedro Almodóvar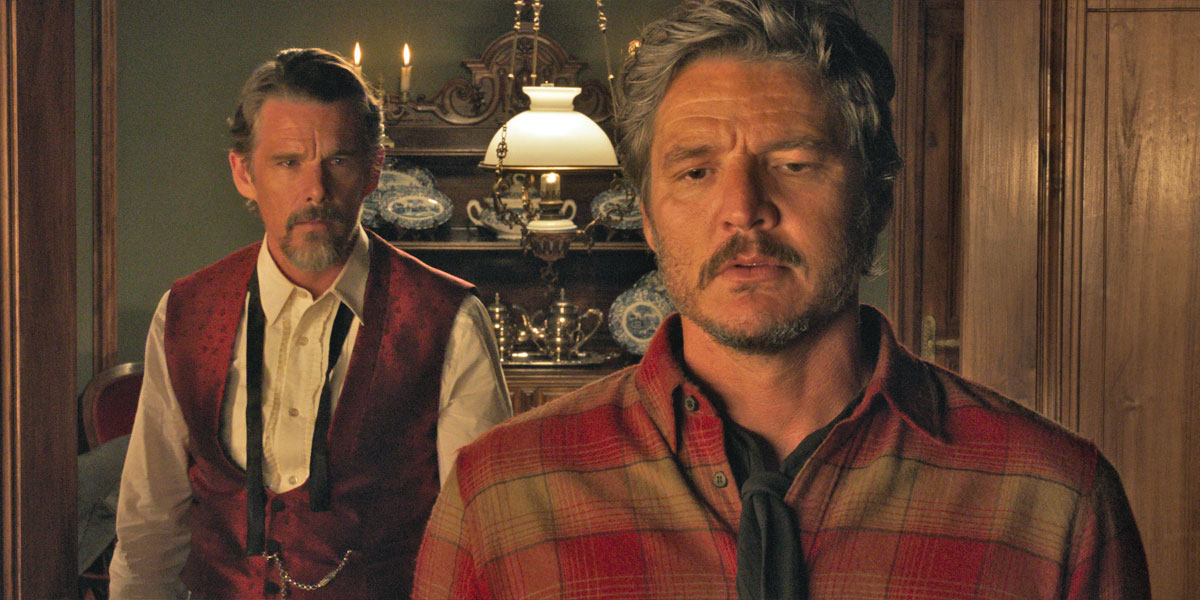 A queer western fromPedro Almodóvar starring Ethan Hawke and Pedro Pascal as a sheriff and a rancher? Yes, please! The film is only 30-minutes-long, and yet it's one of our most anticipated Cannes premieres. At the centre of it is a rancher who visits his longtime friend in Bitter Creek. Silva (Pascal) and Sheriff Jake (Hawke) spend some time reminiscing about the past twenty years. Until Jake reveals that there's another reason why the two of them had to meet.
We don't know much else about the movie, except that Almodóvar was once asked to direct Brokeback Mountain but he "wanted his version of the movie to be start-to-finish gay sex" and Hollywood didn't like that. Judging by the trailer, it looks like there's plenty of sexual tension in Strange Way of Life. But there's a better reason to be excited about the movie. Western, as a genre, has traditionally been associated with a certain portrayal of masculinity, embodied by the figure of the "cowboy". A queer western has the potential to subvert the conventions of the genre and bring us something new and timely. Hawke and Pascal are absolutely perfect for their respective roles, and we can't wait to see them inhabit them.
---
THE SWEET EAST

DIRECTORS' FORTNIGHT
Director: Sean Price Williams
Country: USA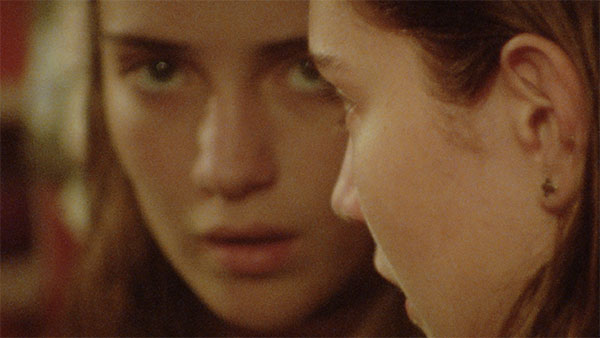 Fans of Jacob Elordi are going to be excited about The Sweet East, directed by Sean Price Williams. The cinematographer collaborated with the Safdie Brothers (Good Time), Owen Kline (Funny Pages) and Sean Baker (Khaite Fw21), among others. And his directorial debut The Sweet East would be a promising project even without Elordi, as it's described by the Directors' Fortnight as "a picaresque coming-of-age tale" that gives us Williams' "version of Alice in Wonderland in a Trumpian America riddled with extremisms of all kinds".
The film revolves around a high school senior who embarks on her first school trip from South Carolina to DC. As she witnesses the outside world for the first time, she experiences sci-fi occurrances and strange sects and cults. We absolutely can't wait.
---
THE ZONE OF INTEREST

CANNES 2023: IN COMPETITION
Director: Jonathan Glazer
Countries: UK, Poland, USA
Last but not least is Jonathan Glazer's (Under the Skin) The Zone of Interest! Adapted by Martin Amis' novel of the same name, it's described as "a love story with a violently unromantic setting." The film takes place in Auschwitz and is about a Nazi officer who falls in love with the commandant's wife. The Zone of Interest should definitely be at the top of your Cannes 2023 watchlist.
---
2023 CANNES FILM FESTIVAL, MORE FILMS TO WATCH:
About Dry Grasses (Nuri Bilge Ceylan) – In Competition
Agra (Kanu Behl) – Directors' Fortnight
Black Flies (Jean-Stéphane Sauvaire) – In Competition
Caiti Blues (Justine Harbonnier) – ACID)
La Chimera (Alice Rochrwacher) – In Competition
Club Zero (Jessica Hausner) – In Competition
Elemental (Peter Sohn) – Out of Competition, Closing Film
Eureka (Alonso Lisandro) – Cannes Premiere
Firebrand (Karim AÏnouz) – In Competition
Goodbye Julia (Mohamed Kordofani) – Un Certain Regard, 1st film
How to Have Sex (Molly Manning Walker) – Un Certain Regard, 1st film
Hypnotic (Robert Rodriguez) – Midnight Screening
If Only I Could Hibernate (Zoljargal Purevdash) – Un Certain Regard, 1st film
In Flames (Zarrar Kahn) – Directors' Fortnight, 1st film
In Our Day (WOO-RI-UI-HA-RU) (Hong Sang-soo) – Directors' Fortnight, Closing Film
Jeanne du Barry (Maïwenn) – Cannes, Opening Film
Kennedy (Anurag Kashyap) – Midnight Screening
The New Boy (Warwick Thornton) – Un Certain Regard
No Love Lost (Erwan Le Duc) – Critics' Week, Closing Film
Omen (Baloji) – Un Certain Regard, 1st film
Perdidos en la Noche (Amat Escalante) – Cannes Premiere
Le Procès Goldman (Cédric Kahn) – Directors' Fortnight
Rapito (Marco Bellocchio) – In Competition
Rien à Perdre (Delphine Deloget) – Un Certain Regard, 1st film
Shanghai Youth (Jeunesse) (Wang Bing) – In Competition
Towards a Bright Future (Il Sol Dell'Avvenire) (Nanni Moretti) – In Competition
Une Nuit (Alex Lutz) – Un Certain Regard, Closing Film (out of competition)
---
The 76th Cannes Film Festival will take place on May 16-27, 2023.