Isle of Dogs (2018): Movie Review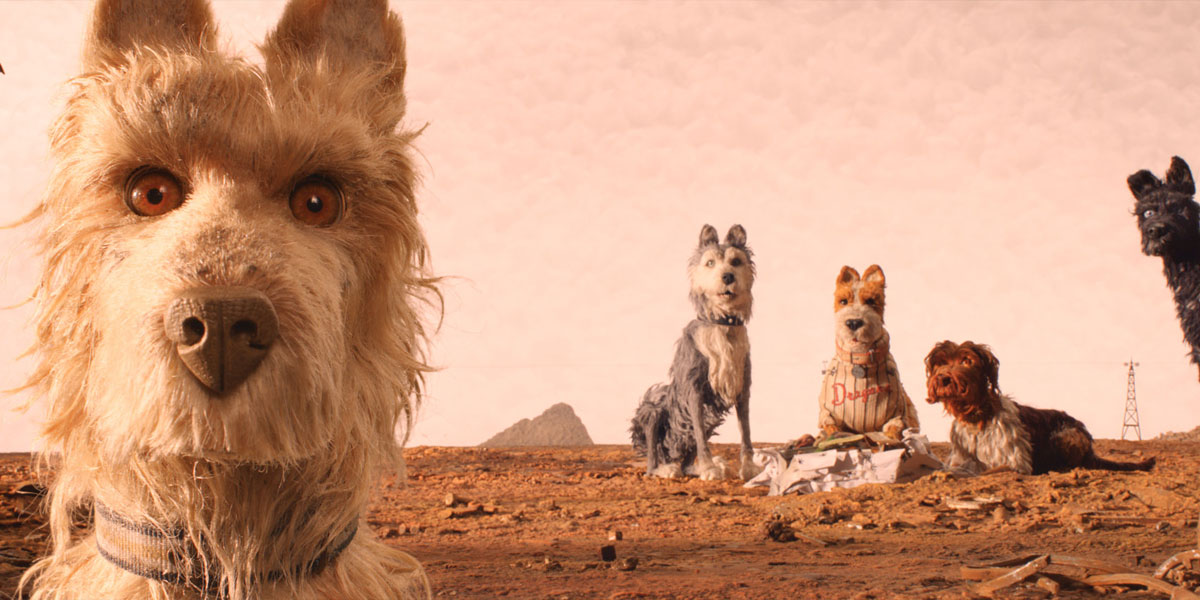 Isle of Dogs (Fox Searchlight Pictures)
Isle of Dogs is Wes Anderson's underrated masterpiece, mixing the originality of The Royal Tenenbaums, the visuals of The Grand Budapest Hotel, and the cuteness of Fantastic Mr. Fox.
---

Before watching Isle of Dogs, I was absolutely sure of two things: that I couldn't love any Wes Anderson movie as much as I loved The Grand Budapest Hotel, and that, as true cat lady, I would never favor a movie about dogs over any movie – or anything in general – about cats. I was completely wrong.
Director Wes Anderson brought his unique style, recognizable aesthetics and attention to detail to new levels in his second stop-motion film since Fantastic Mr. Fox. While delivering his usual magic, quirks and perfectly crafted shots, there is a lot more heart and emotional pull in this story, differently from the emotional distance we can perceive in all his other features. Isle Of Dogs pierces right through the heart, but, at the end of the day, how could it not? After all, it tells us the story of a determined kid who does the impossible to look for his lost pet aided by a bunch of grumpy, cute looking dogs.
The movie takes place in the fictional city of Megasaki in 2038, when an outbreak of canine flu spreads through. Kenji Kobayashi, the mayor of the city, officially bans all dogs to Trash Island to get rid of the 'canine danger'. Months later, the mayor's nephew Atari Kobayashi (Koyu Rankin) sets off to Trash Island to rescue his beloved pet Spots (Liev Schreiber), and the adventure begins.
The voice cast includes stellar actors, most notably Liev Schreiber, Jeff Goldblum, Bill Murray, Edward Norton, Bryan Cranston, Greta Gerwig, Kunichi Nomura and Scarlett Johansson, all actors with whom Anderson either worked in the past or wanted to collaborate, since he loved them for years.
The film's main canine protagonist is Chief (Cranston), a grumpy and scruffy stray dog who is joined by neurotic chatty hound Rex (Norton), husky dog and gossip lover Duke (Goldblum), well-groomed show-dog Nutmeg (Johansson) and Boss (Murray), a mascot dog who's as grumpy as the actor who voices him. And then there's Spots, Atari's long-lost dog. Courtney B. Vance (The Mummy) narrates the story with his deep distinctive voice.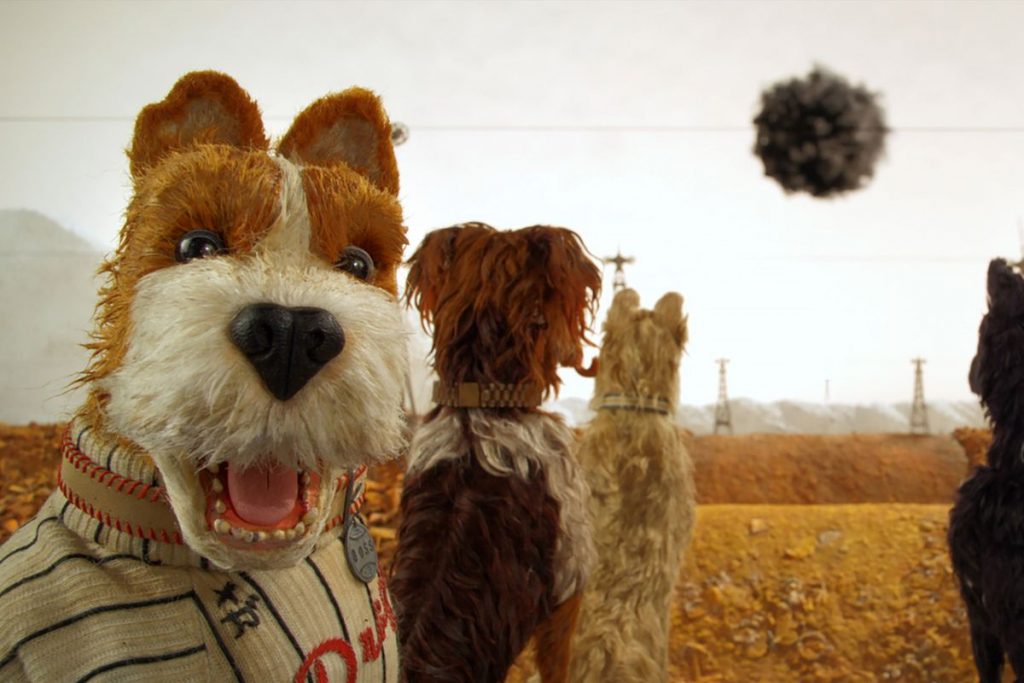 Isle Of Dogs stands out not only for the script's originality and dazzling ideas, including Haiku interludes that are precisely the reason why Anderson is a true genius, but for the wit and sass of its dialogues. Every line feels idiosyncratic of the actors, whose personalities blend in with the characters they voice.
Every line feels tailor made for each performer in their own style, and, though they all do a superb job, Bryan Cranston's performance as Chief is a true treat. He plays his canine character as if he were a person who had gone through the same experiences as Chief: homelessness, survival, and fear. He created his performance from wondering what that may be like, so he imagined Chief to be aggressive, tough, and defensive, but he also added layers of vulnerability and sweetness that he found to be distinctive of a dog's personality. As Cranston said in an interview at the time, the movie encompasses human emotions that are transferred to our dogs, and so each dog has a very different personality.
Another brilliant storytelling choice was to have only the dogs speak English while all human characters talk in their native language (which is mostly Japanese), with very little to no subtitles. What would at first seem counter-intuitive ends up enhancing the dialogues exchanged by the canine protagonists and adding pathos to the entire story.
The plot gains momentum when Atari's plane crashes on the island, and he makes friends with a pack of dog residents. Inevitably, the group's journey to search for Spots becomes the main essence of the movie. However, while the protagonists' journey is the main focus, the underlying and more grown-up political themes set a solid context for the importance of the journey itself.
These very important themes, especially tyranny and authoritarianism, get on the spotlight when Tracy Walker (Greta Gerwig), an American foreign exchange student and member of a Pro-Dog activist group in Megasaki, suspects Kobayashi's corruption and begins to investigate. While doing so, she starts developing a crush for Atari, reinforcing her determination in unmasking the corruption of the current government. Tracy embodies the fight against dictatorship, prejudice and corruption, rebelling against the complacent attitude of her schoolmates, never afraid of 'ruffle some feathers' as she puts it.
The original idea for Isle of Dogs, which had been boiling in the minds of Anderson and co-writers Jason Schwartzman and Roman Coppola for a long time before they made the movie, was a story about dogs living on piles of garbage somewhere. Needless to say, this would still have been cute, but perhaps it wouldn't have had that spark that came when Anderson had a 'light bulb moment,' and decided to set the story in a futuristic version of Japan. Since then, 3d animation has reached stunning new heights, but the rough around the edges feel to almost every scene of Isle Of Dogs shows the painstaking amount of love, brilliance and detail that went through each frame.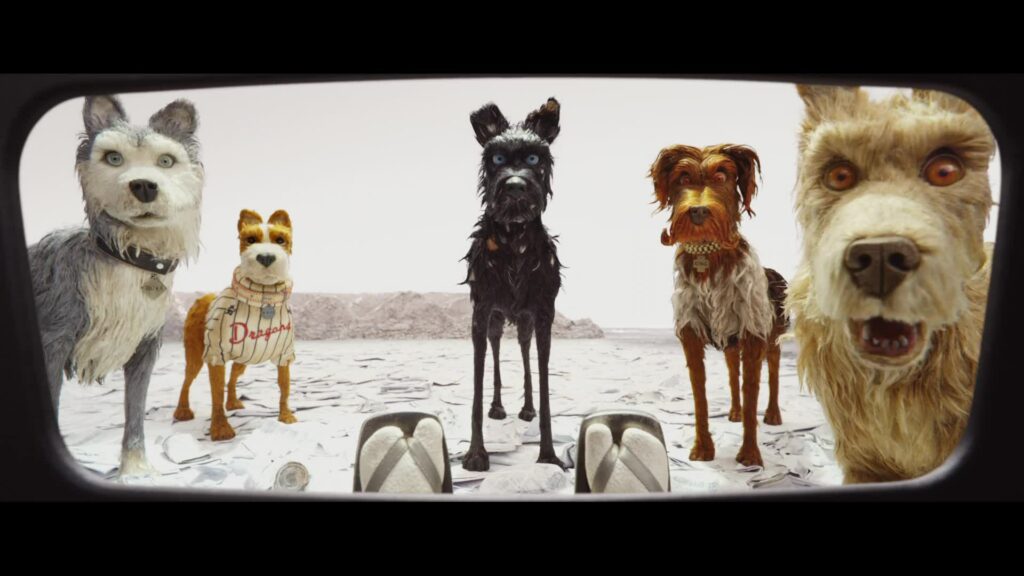 Anderson cited the influence of legendary Japanese directors Kurosawa and animator (and personal hero of mine) Hayao Miyazaki as an influence for Isle Of Dogs, citing My Neighbour Totoro as main inspiration. I guess Isle of Dogs is Anderson's way of paying tribute to Miyazaki and Japan in a totally Wes Anderson-esque, not entirely flattering but absolutely original way. At the 2018 Berlinale Press Conference, Anderson confirmed that Miyazaki's influence reached as far as the film's score, as 'the movie wanted to be musically quiet'. Miyazaki's and Studio Ghibli's movies have a different musical pace to them: a lot of scenes are filled with silences, a calm rhythm that is very different from American animated movies. That level of calm and perspective came from Miyazaki, leading to a slow-paced indie soundtrack that fits the movie perfectly.
I dare you to tell me you won't feel your emotions suddenly heightened as "I Won't Hurt You" by The West Coast Pop Art Experimental Band plays over a scene of Chief and Atari bonding in search for Spots. You wouldn't be human!
Don't be misled by the stop-frame animation look and the seemingly Disney-like story plot: Anderson takes a daring take to this apparently light-hearted movie, threading themes of prejudice, dystopia, authoritarianism and tyranny all with his signature Wes Anderson touch, further establishing his unique style and making it a wonderful cinematic experience for a broader audience.
The 'Wes Anderson format' strikes for its unique visuals, love of symmetry and colour palettes. The pastel and colourful tones used for most of his movies here seem to be a few tones darker and saturated, perhaps reflecting the seriousness of the political and social themes of the story. The visual style of the film is enhanced by the level of emotions that these animated characters manage to pull out of their spectators.
As a devoted crazy cat lady, the fact this group of dogs completely stole my heart and keeps doing so every single time I watch the movie (I am at re-watch #7), says it all. Whether you're 10 or 70 years old or anything in between, the movie will engage you and mesmerize you for all the right reasons.
One last thing: have you tried saying the title out loud? Isle of Dogs. I LOVE Dogs.
---
Isle of Dogs is now available to watch on digital and on demand. Watch Isle of Dogs!