Omen (2023): Cannes Film Review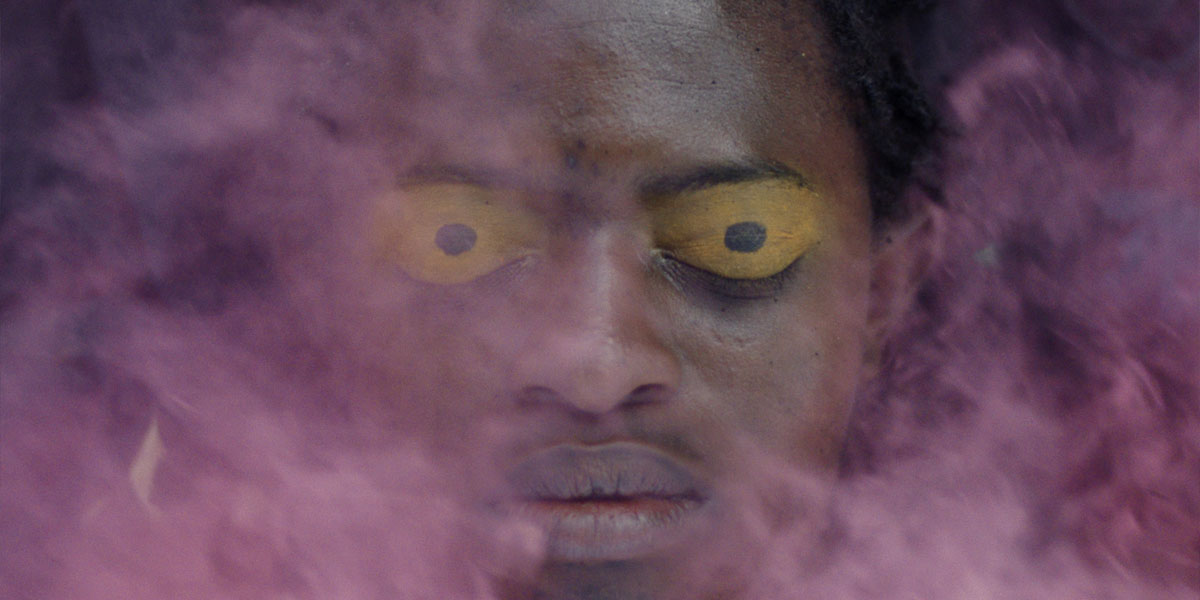 Omen (Wrong Men / Cannes Film Festival)
Omen (Augure) is a sharp and stylistically marvelous tale about beliefs, guilt, and vitality drenched in magical realism.
---

The Un Certain Regard sidebar of the Cannes Film Festival functions as a mirror image of the films selected in the main competition, having an array of films from up-and-coming filmmakers as well as previous Palme d'Or contenders. While most directors would like to be in the mix to win the top prize at the festival, this section holds a special place in the festival. The Un Certain Regard top prize has mostly gone to filmmakers with impressive careers, such as Yorgos Lanthimos, Apichatpong Weerasethakul, Hong Sang-soo, and Michel Franco. One of the standouts of this year's slate is the feature-length debut by Baloji Tshiani, Omen (Augure) – a film showered in magical realism to tell the intertwining stories of four Congolese characters labeled as witches.
Baloji Tshiani has done many things that have shifted his journey in life quite a lot. He was an actor, a fruit picker, and even a rapper in a hip-hop group called Starflam once But, the eight years he spent living in Brussels is what intrigued him to pursue the art of filmmaking. Because he lived above a music and video store during the time, Baloji got access to an array of films he didn't know of beforehand, slowly curating what would become his stylistic approach to directing. His short films are stylish and contain an audiovisual language that fits his artistic mold of a chameleonic artist. However, what he's presenting in his directorial debut surpasses everything you have seen from the rapper-turned-filmmaker. After watching his latest project, I noticed that Baloji has grown as a filmmaker – he sharpened his directorial knife by being bolder and more creative.
Omen tells the story of a quartet of Congolese characters marked by their community as conjurers or sorcerers because of diverse justifications. The film's title already hints at the trajectory it will follow – the portent of guilt-addled men and women cursed by life's ups and downs and their respective collapsing bonds. Being named a witch is almost the same as calling the person a demon. Each character has a different assignation, or mark, that visualizes the weight of that label, whether it is a port-wine stain or blood on your hands. Although there are a couple of perspectives that Baloji explores throughout the film's runtime, one character has the most screen time. And he somewhat initiates the journey for the rest of them.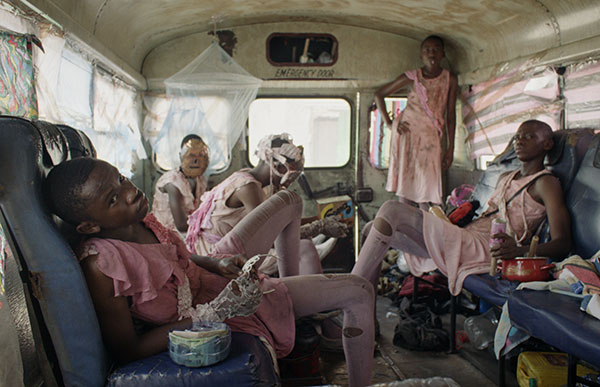 That character is Koffi (Marc Zinga), a man who has returned to his birthplace, alongside his pregnant-with-twins partner Alice (Lucie Debay, who is in a couple of films playing at the festival), after being ostracized by his family. He is in search of his father for the majority of the movie. Koffi often asks about his whereabouts and why he hasn't contacted him upon arrival. It feels as though his presence might resolve the problems that continue to follow him cross-country. But that isn't the case. The only way Koffi can resolve any of his troubles is by facing his beliefs and the past that continues to haunt him – destiny will then guide him onto a safer route when he does so.
For the other three witches – Tshala (Eliane Umuhire), Mama Mujila (Yves-Marina Gnahoua), and Paco (Marcel Otete Kabeya) – whose journeys we follow, their burdens have different weights. Their perspectives are shown through different scenarios that deal with various aspects of African culture and the phantasmagoric sequences of the rites and religion depicted in Omen, stylishly captured by cinematographer Joachim Philippe. This narrative structure may cause some confusion on the timeline of each action the characters end up doing. But, it helps to expand its ideas, as every character is quite different from the other in both age and gender. A woman being labeled as a witch culminates in a bigger burden than that of a man. And it gets worse the older you are.
In the two chapters dedicated to Tshala and Mujila, Baloji shifts his focus on how society is primarily structured for men and the control it has on women's bodies, more so than the effect religion and beliefs have on them, even if that aspect also plays a vital part in their story's development. He details the slowly burning toll time has on these women and how their spirituality heals and haunts them through colorful sequences steeped in magical realism. One specific montage during the middle, where Baloji starts constructing poetic images about life and death (birth and rebirth), moved me emotionally. The director's synesthesia – when you experience one of your senses through another – also helps him create some vivid scenarios that, like the intertwining stories of these characters, flow between fantasy and reality.
Not only does it evoke these sensations from a cinematography standpoint, which is the cinematic aspect most people seem to notice first, but also from the original score by Liesa Van der Aa, Elke Hoste's costume design, and the haunting sound work by the crew. Omen is a pleasant surprise from the Un Certain Regard Cannes' sidebar that I hope festival-goers can catch in their already busy schedules. It may be a small (and short, running at almost ninety minutes) picture. But Baloji Tshiani's unique voice manages to drag me into the phantasmagoric world he's interested in examining.
---
Omen premiered at the Cannes Film Festival on May 23, 2023. Read our list of 20 films to watch at the Festival de Cannes!