Four Daughters: LFF Film Review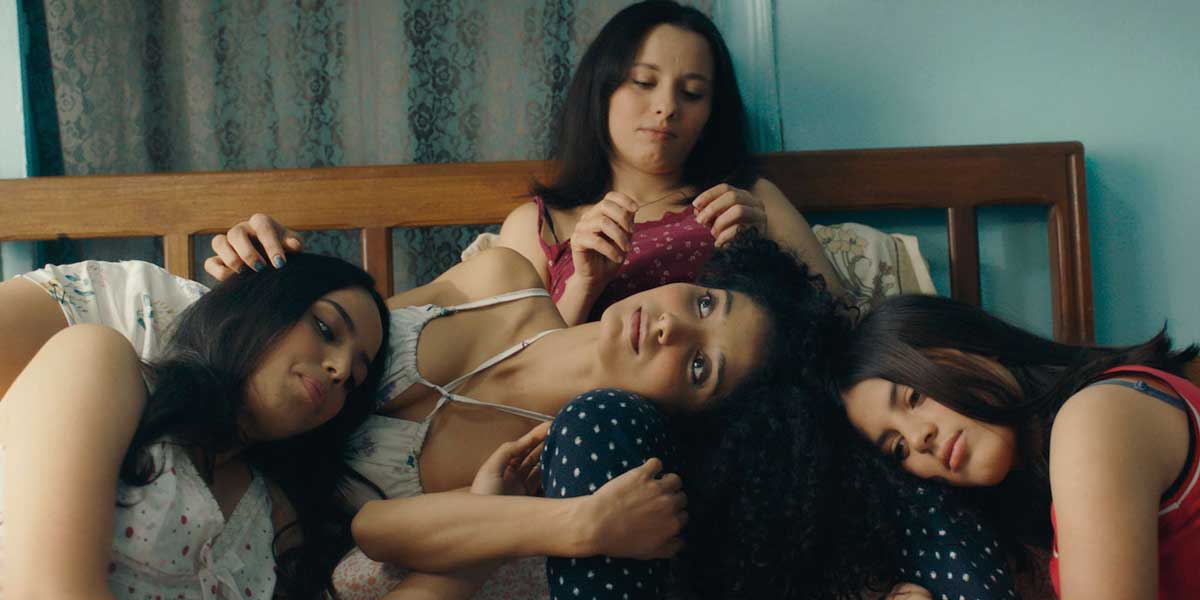 (Modern Films)
Four Daughters delivers its powerful and timely story with a brilliant use of the documentary form at its best.
---


At the end of Four Daughters (Les Filles d'Olfa), one of the protagonists talks to the camera in an interview as she says, "this is what is going to be painful about this film: we are going to relive it all." And as the opening credits roll, the audience is going to live the whole story with them through a clever use of interviews with the subjects, re-enactments of the past moments they talk about with professional actors, and archival footage. This makes it an intriguing documentary not only for its subject matter but also for the way it plays with documentary forms and conventions to convey its story.
Four Daughters is a documentary directed by Kaouther Ben Hania. It follows Olfa, a Tunisian mother whose two eldest daughters disappeared, and her two youngest daughters who still live with her, Eya and Tayssir. In the aftermath of their disappearance, the void they left is filled by the filmmaker with re-enacted scenes of what their life looked like when Rahma (Nour Karoui) and Ghofrane (Ichrak Matar) were still with them and living with their mother (played in these scenes by Hind Sabri). As their story is portrayed, we also learn more about the history of Tunisia and how each woman in the film regards the country's historical and religious context.
In Four Daughters, Kaouther Ben Hania uses various documentary techniques to portray this story. One of the most interesting ones is her use of re-enactments to portray scenes that are going to be particularly difficult or emotional for the people involved, as explained in the documentary. It is also a way to represent – or relive for Olfa, Eya, and Tayssir – what the family's life was like before the two eldest daughters disappeared, thus exploring the void that they left.
Interestingly, Four Daughters also uses archival footage of when the girls were young and news reports which historically contextualise the events of the film and, at the end, show us Rahma and Ghofrane now. I also really liked the talking heads style interviews, filmed in their home, as the interview section is cut together with the re-enactment which helps us follow the story visually. It is also very powerful to see this story completely told by the women who lived in and are in charge of their own narrative.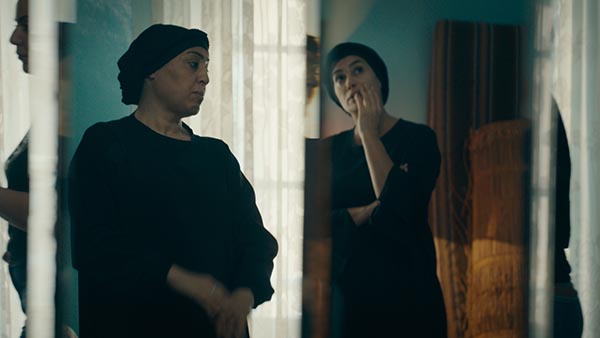 Four Daughters is as much of a documentary on this family and the tragedy that struck them as it is a documentary about the very process of filmmaking. In the very beginning of the film, we see a clapperboard as the cameras start to roll, before the actual scene that we are about to see is filmed. Similarly, the fact that this is a documentary is highlighted multiple times throughout the film: for example, the audience hears the director explain how the re-enacted scenes are going to work. This keeps drawing our attention to the very process of documentary filmmaking, thus highlighting the fact that we are watching a documentary, even if re-enactment is sometimes used.
Therefore, the audience is able to gain an insight into how exactly the documentary was made. From what we can see of the filmmaking process in Lost Daughters, it looks like Olfa and her daughters had complete agency over the story we see on the screen and how it is represented. During one of the re-enactments, we see Olfa interrupting the take to correct the actress playing herself so that the scene will be accurate to what her reaction had been then. We also see one of the youngest daughters re-enacting a past scene herself and re-assuring the director and actor playing with her that she wants this story to be told, despite being a painful memory for her.
See Also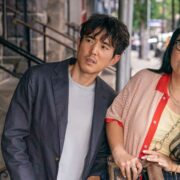 The documentary is also a reflection on Tunisia, its history and, most importantly, the role of women who always seem to be restricted in everything they say or do and have to adhere to a pre-determined mould without any agency over their own choices and their own lives. The film also warns us against the radicalisation and indoctrination of young women. Four Daughters feels very much like an outcry against the system that made this possible, not only for Rahma and Ghofrane but also for all those women who share a similar story and whose names are often forgotten.
Ultimately, Four Daughters is one of the best documentaries I have ever seen, delivering a masterclass in documentary filmmaking, in a way that not only is engaging for its audience but also respectful of its delicate subject matter and participants. It is a powerful film and a necessary one that speaks to a generation of women who can avoid the same destiny. At the end of the film, there seems to be no hope for Rahma and Ghofrane to be reunited with their families but there is hope for their younger sisters who are now able to forge their own path in life.
---
Four Daughters was screened at the 2023 BFI London Film Festival and will be released in select US theaters on October 27 (NY) and November 3, 2023 (LA), with a nationwide expansion to follow.