The Animal Kingdom: Cannes Film Review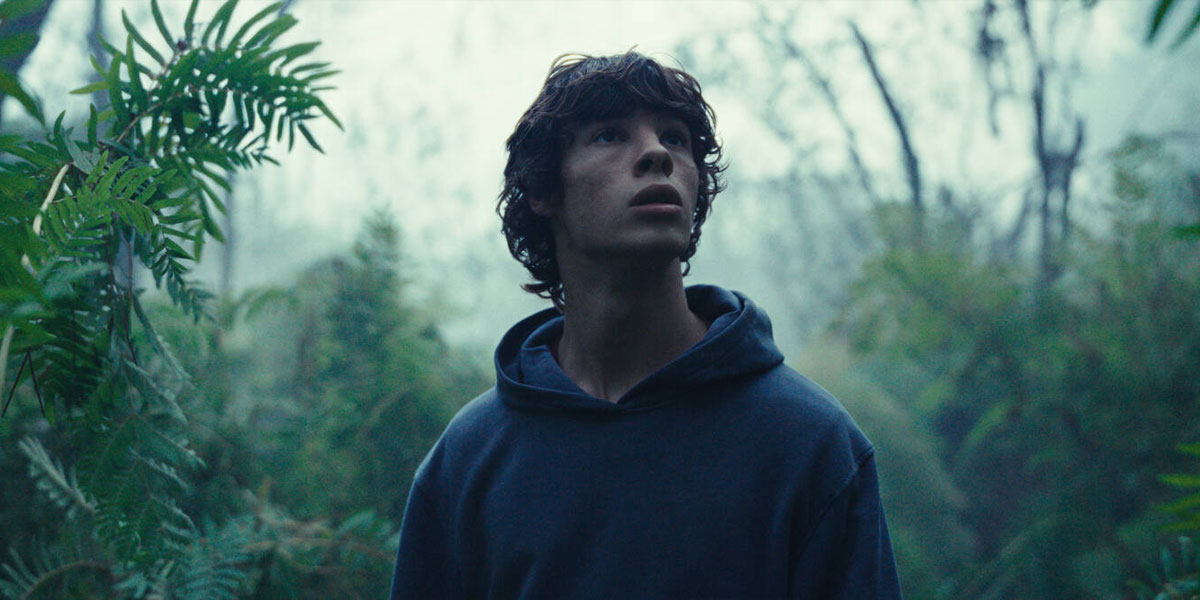 The Animal Kingdom (Nord-Ouest Films & StudioCanal / Cannes Film Festival)
Paul Kircher is astonishingly good in Thomas Cailley's The Animal Kingdom, a thoroughly absorbing film that you simply won't be able to take your eyes off of.
---

Thomas Cailley's The Animal Kingdom (Le Règne Animal), which opened Un Certain Regard at this year's Cannes Film Festival, begins with two people in a car. François (Romain Duris) is on his way to visit his wife with his teenage son Émile (Paul Kircher) when the traffic intensifies, until they're not moving anymore. We soon learn that the collision was caused by a strange winged creature who jumped out of an ambulance, tearing its doors apart, and who appears to be in pain and completely out of control. Before we know it, the creature manages to leave, leaving wreackage behind. François looks outside his car's window and exchanges a knowing glance with a stranger. "Quelle époque!" ("Strange days!"), says the stranger, sighing, with the face of someone who's seen this happen before.
"Strange days" indeed, as people are turning into animal hybrids in Thomas Cailley's film, affected by a new mutation that could manifest at any time and for which a cure is yet to be found. In fact, François's wife Lana has already turned into one of these "critters" herself, and father and son are on their way to see her, at one of many medical centers that were set up to contain them. When they get there, we soon find out that Lana has lost her ability to speak, and possibly some of her memories too. But the good news is that the medications are working: soon, François, Émile, Lana, and their adorable dog will all be allowed to move to a special house where they'll be able to cohabitate.
And so, François and Émile begin this new phase of their lives, as the former prepares to welcome Lana back home and the latter enrols into a new school and even manages to make some friends. "Where is your mother?," asks his schoolmate Nina (Billie Blain), whose ADHD causes her to charmingly blurt out whatever she's thinking about at any given time. "My mother is dead," responds Émile, letting us know just how little of his mum he can see in the terrifying bestiole she has become.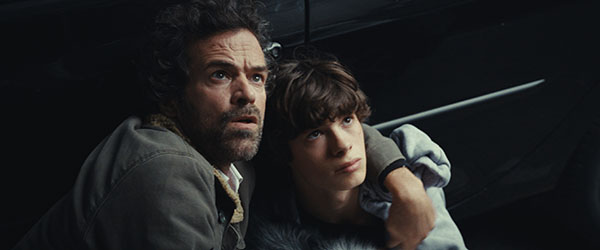 But the worst is yet to come for Émile and François, as they soon make two discoveries. The first is that of an accident involving a vehicle that was transporting some creatures, which results in a bunch of hybrids — including Lana — escaping in the forest. And the second, which is unbeknownst to François, is that something strange is happening to Émile's body: the boy may or may not be about to turn into a hybrid himself.
Right from its very first shot, The Animal Kingdom is an incredibly gripping film. The concept itself is extremely compelling, so much so that we don't even realise that we haven't been told much about how this genetic mutation actually works. Even if the concept of humans turning into animals is pure fiction, we can't help but wonder the one thing every single member of the audience is thinking about: what if it happened to us? Cailley and co-writer Pauline Munier's characters feel so authentic and their worldbuilding so immersive that all we can think about is what's happening right in that very moment, and, as we do so, even more questions come to mind.
Will François and Émile ever find their wife and mother again? Is François doing the right thing in looking for her even when the authorities have given up — as we learn from friendly police officer Julia (Adèle Exarchopoulos) — or is Émile right in thinking that his mother is gone? And, more importantly, is our 16-year-old about to become a hybrid himself? Ever since we learn about Émile's predicament, The Animal Kingdom's tension increases, to the extent that I was in so much distress at one point that I even considered leaving the screening.
But then, the film turned into a completely different kind of "creature," and I realised that this dystopian tale is actually a coming-of-age story that delves into a myriad themes: from the fear of the unknown to the secrets you keep in order to be accepted; from finding a sense of identity when you have no idea of what you're becoming to how a community's appearance of acceptance can quickly turn into ostracism when all empathy is gone and panic takes over. But there's even more to unpack in a film that even manages to cram an environmental message into its two-hour runtime, as well as the endearing story of a friendship between two hybrids.
There are so many themes and ideas in The Animal Kingdom that there's a point in the movie where it all becomes a little confused, as you're trying to figure out what exactly you should take from it. But despite some pacing issues and a lack of focus that makes some of these themes feel a little too surface-level, the journey is absolutely worth taking. There's a moment when you'll realise that this is ultimately the story of a father and a son who both grow a great deal and finally learn to be these for one another in the end, and that is when you'll truly come to appreciate what Cailley and the crew have accomplished.
See Also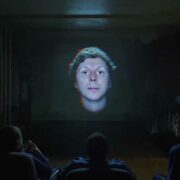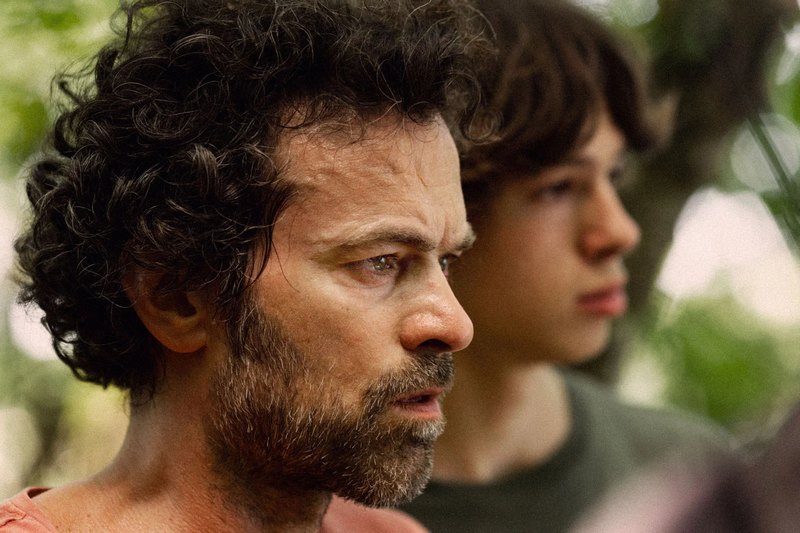 As Émile, Paul Kircher is astonishing, delivering a tour-de-force performance as a character in constant flux, and who has to express himself with facial expressions and physical acting as well as words and sounds. Kircher demands our attention throughout the entire film, effortlessly inhabiting the frame even when he's completely on his own. Romain Duris is just as believable as François, and their chemistry will get you incredibly invested in their relationship and dynamics.
Another standout is Tom Mercier as Fix, a fellow hybrid that Émile befriends on his journey to becoming his real self, and who gives us a powerful scene that shows us just how instantly empowering the love and support of others can be. The ever-excellent Adèle Exarchopoulos is underused here, as her character feels written in for convenience and less developed than the others, but her presence in the film is welcome nonetheless.
Despite its flaws, The Animal Kingdom is a film that absolutely needs to be seen. Even though some of its themes may not be revolutionary if taken on their own, Cailley still manages to craft an incredibly gripping, absorbing film that you'll fully experience in real time. You'll embark on a journey alongside its protagonists and you'll come out of it a changed person, with the impelling desire to connect with your loved ones and fully acknowledge the world around you. The Animal Kingdom will upset you, make you laugh, win you over, and turn you into a sobbing mess all within the range of a few hours — and that, alone, is an achievement.
---
The Animal Kingdom opened Un Certain Regard at the 2023 Cannes Film Festival. Read our list of 20 films to watch at the Festival de Cannes!