Female TV Characters in Their Thirties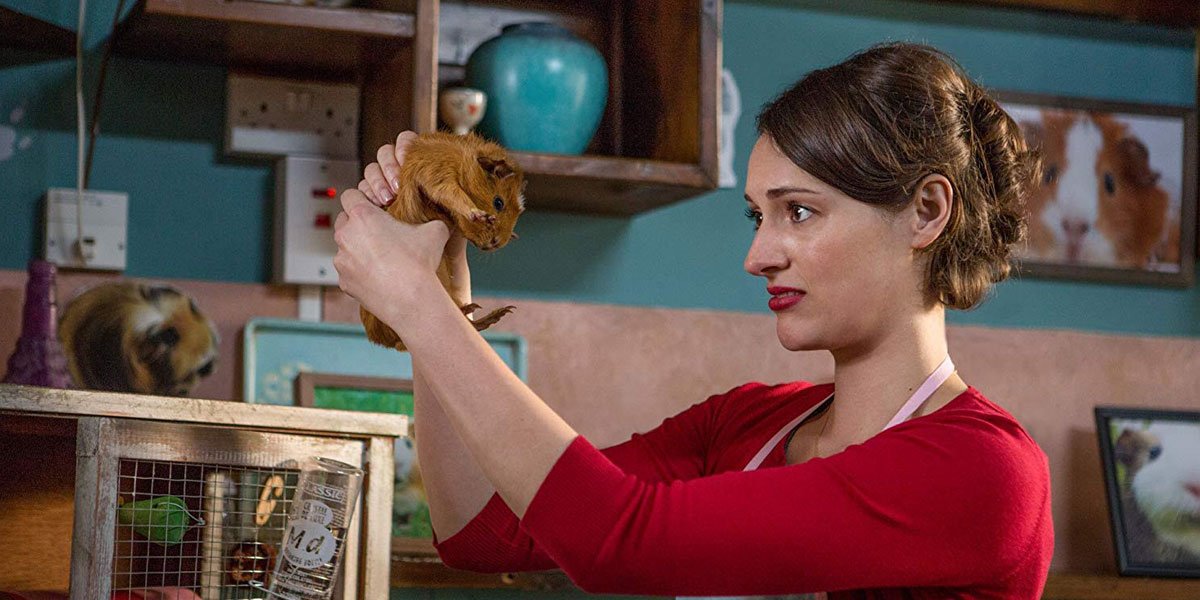 Phoebe Waller-Bridge in Fleabag (Luke Varley/Amazon Studios)
The delightfully uncensored screen diaries of female TV characters in their thirties. Let's peek inside Love, Crazy Ex-Girlfriend and Fleabag—the TV diaries of three sassy ladies.
---
Love, Crazy Ex-Girlfriend and Fleabag are the TV diaries of three sassy ladies in their thirties. The characters deliver superlative, dramedy lead performances while struggling against their imperfections through the ages labelled as women's "prime".
My first approach to being thirty-ish (and to British English) was Bridget Jones's Diary (2001), the movie. I was ten. Since then, I must have watched it a thousand times. I mean, I can recite the dialogue almost by heart.
There's a line that I've always found to be a perfect blend of humor and despair. It's one of the first scenes of the film: after a binge-drinking birthday night in London, Bridget (Renée Zellweger) ambitiously states, "At least now in my thirties, I can hold my drink", before taking a drunken tumble from a cab in front of her home. Bridget's friends laugh at her, shut the cab's door and loudly tell the driver to "drive on". And, since I adore connecting dots, I was reminded of a few lines I spotted on Man Repeller's blog: "By positioning a woman's thirties as the era in which her life begins to make sense, it puts a unique kind of pressure on anyone for whom uncertainty persists on the cusp, or in the midst, of this hallowed stage."
This quote encapsulates exactly what Bridget Jones' Diary is all about: it's a film about a woman in her thirties struggling to meet certain expectations, and that's what makes it accurate.
The movie brilliantly jokes about the pressure which makes us (that's right, I am one of these  thirty-somethings)  feel torn between the search for stability and the desire to maintain the youthful dynamism of our teens and 20's. It's a brain-teasing, tricky crossroad to overcome, especially with your family and society subtly, or not so subtly, reminding you that you SHOULD have it all together.
Bridget burst into our lives on screen nearly twenty years ago, addressing an entire generation of women who was feeling all kinds of pressure to act a different age. Now, there's a new wave of TV ladies delving into the darker depths of the thirty-something mind.
To celebrate it, I'm going to tell you something sappy about three updated versions of BJ I met and loved on Netflix. These three portraits feel extremely liberating not only because of the beautifully written characters, but also due to the fact that (spoiler?) each one of them screams IRONY WILL SAVE THE WORLD. Each one of these shows offers a direct and filter-free experience with an ever-pressing rhythm, full of embarrassing moments. Not everyone will appreciate this kind of humor, but every thirty-something person will be pleasantly surprised to see how therapeutic TV shows can be.
Mickey, Love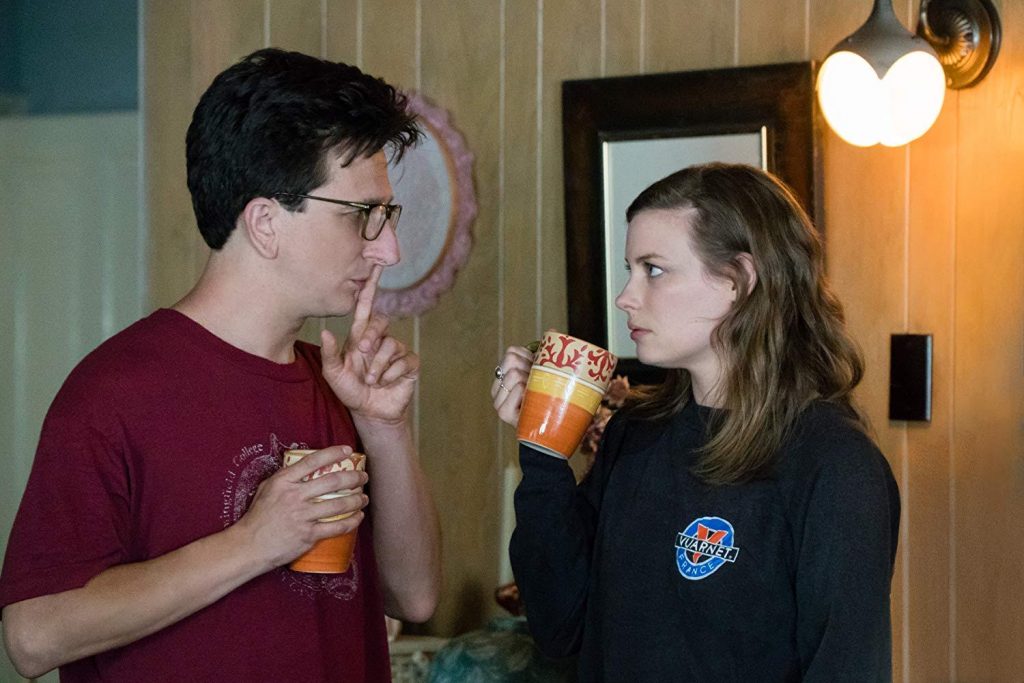 Love (2016-2018) is all you need. With its desperately generic yet pinpoint accurate title, Apatow's series redefines how THE feeling feels. Offensively honest, strikingly liberating, it's the Love we get addicted to without sugary additives.
The show deals with the kind of feeling you stumble upon while hanging around in your slippers on a Sunday morning hungover, looking for coffee. In Los Angeles. That's how Mickey Dobbs meets her boyfriend-to-be, Gus Cruikshank (Paul Rust). They're both in their thirties and trying to get over failed relationships. She is a cheeky, fragile, gorgeous radio producer and she's all about addictions — to the past, to alcohol, to sex, it doesn't matter. Gus is a sweet, needy film set teacher who plays in a lame cover band.
Perfectly embodied by Gillian Jacobs in a state of grace, our protagonist sees in the relationship with Gus a matter of instability for her own self-assertion, which is clearly a sort of defensive screen against failure. In spite of being nonconformist, sassy and pretty (and pretty-stylish) at the same time, she appears to be terribly insecure about her relationship choices.
The fear of failure, or rather the conviction of not being able to escape disaster, prevents her from totally relying on herself and inexorably leads her towards self-destruction. From this perspective, her dialogue with her Australian roommate Bertie Bauer (Claudia O'Doherty) in the last episode of Season II is emblematic. Sitting on the couch, both express their pernicious attraction towards negativity and describe it as an habit and a reassuring certainty which they choose over the unknown path of happiness. "Sometimes when I'm in pain, I'm like, Hello, old friend?", says Bertie as they talk about the sick past relationship experiences that seem to keep them trapped. Does this situation ring a bell? If so, do not despair: the good news is happiness doesn't necessarily come when you expect it to, and, more importantly, the series has a beginning and an end, which is a matter we shouldn't take for granted.
---
Rebecca, Crazy Ex-Girlfriend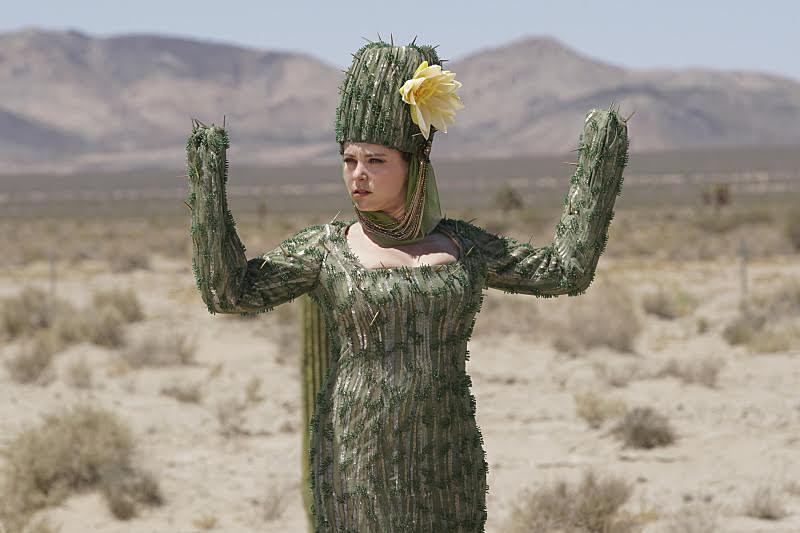 "Crazy Ex-Girlfriend is the pop satirical show you're not watching", someone said. Aaand that's true. So you should make amends and grab your remote right now, even if the title sounds plain, even if it's labelled as a "musical", because this, ladies and gents, is no ordinary musical.
From the ingenious treatment of the "Manic Pixie Dream Girl" and other cinematographic figures to the apparently trivial title, everything is purposeful, in this series. The mastermind here is the uncomparable Rachel Bloom, a brilliant 32-year-old Golden Globe winner. She created and played the leading role of this four-seasons story, Rebecca Bunch, a successful lawyer who suddenly leaves her wealthy job in NYC to chase her former teenage crush all the way to West Covina. This trivial introduction surprisingly leads to an exhilarating and keenly thoughtful path which explores major uncomfortable truths.
In fact, While Mickey (Love) deals with addictions, Rebecca has to face personality disorders that are regularly recalled by multiple, parodistic songs, just like (She's the) Crazy Ex-Girlfriend I'm Just A Girl In Love, opening themes for Season 1 and 2. If the former tells her whole story in a few minutes, the latter tells her obsession for Josh, defining it "adorable" when, as we already very well know from the first season, it is an unhealthy feeling. The delicious charleston-style choreography contrasts with the serious matter Rebecca refuses to recognize or accept: her mental health.
I have no underlying issues to address; I'm certifiably cute and adorably obsessed

(She's the) Crazy Ex-Girlfriend I'm Just A Girl In Love
The lyrics of the theme song remind us of Rebecca's everyday struggles, and all this intelligent and profound fun leaves us with a sense of satiety. All this talk of nourishment leaves me with a sudden craving for pretzels… and the fourth season on Netflix.
---
Fleabag, Fleabag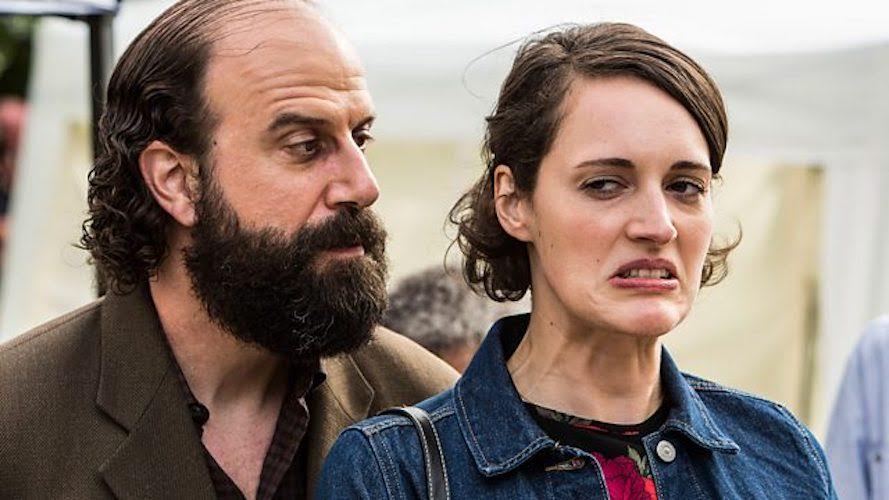 I'd love to live in a mockumentary. I could use giving the camera the freaky eye in awkward situations just like Fleabag does, breaking the fourth wall. Yes, Fleabag (2016-2019) is what we'll call the protagonist, as her name is intentionally hidden. According to The Cambridge Dictionary, the word "fleabag" describes "a dirty and/or unpleasant person or animal". In an interview with Vanity Fair, Phoebe Waller-Bridge, the author and star of her own series, explained that she didn't make her character's name known because it gave her more depth and mystery.
After a few seconds of squeaky jazz, the first season begins. The comic cut of the series and the frequent gags could initially make you think of a new Bridget Jones' Diary — still British, but younger and more sophisticated. But, as the episodes proceed, the irreverent language and the dark tone reveal a bitter tale in which Fleabag is much closer to the unstable Mickey (Love) and to the crazy Rebecca (Crazy Ex-Girlfriend) than we realised.
The story debuted as a theatrical monologue later adapted as a miniseries for the BBC. It minutely narrates the protagonist's period of extreme confusion, grief and guilt which follows the accidental death of her best friend Boo (Jenny Rainsford). While dealing with a bunch of other pitiful situations — her family jam; her sex life, as promiscuous as empty; her unappreciated guinea-pig-themed bar — Fleabag reaches introspective peaks with incomparable frankness and wit. She's responsible – or, better said, guilty – of designing believably-flawed figures with so much heart. Oh, and unbearable sex appeal – I'm talking to you, Andrew Scott.
In 2019, Waller-Bridge's career skyrocketed: season 2 confirmed the show as a cult and Fleabag as our new spirit animal. It is unfortunate that this story has such an impeccable ending, because in fact no one – especially women – would have liked it to end. Just like the thirties.